Dalhousie University, often affectionately referred to as 'Dal' by students and alumni, is one of Canada's foremost public research universities and also one of its most historic. Located on the country's East Coast in Halifax, Nova Scotia, the renowned school welcomes approximately 20,000 students each year – most of whom live in residence, but many students also opt to look for housing off-campus in apartments and houses for rent in Halifax. To help incoming and current students navigate the student housing scene in Halifax, liv.rent has put together this detailed guide to off campus housing near Dalhousie University.
liv.rent – Canada's trusted house & apartment rental website
Search apartments, condos, and homes for rent.
Verified Landlords: Rent from a trusted landlord. Look for the "ID Verified" tag to identify which landlords have been pre-screened.
Quality Rentals: Browse listings that have been checked by our team. Verified by official documents or by mail.
One-Click Applications: Fill out your Renter Resume once and apply to multiple listings in just a few clicks.
Dalhousie University off campus housing overview
Types of accommodation
In Halifax, Nova Scotia, where Dalhousie is located, these are the typical types of rental properties that are available for students to rent:
There are also houses, laneway homes, and townhomes for rent with varying numbers of bedrooms.
Students will likely either live on their own or with roommates. Even though Halifax's rental rates are significantly lower than average prices in cities like Vancouver and Toronto, many Dalhousie students will still find themselves living in shared accommodations.
Looking for a place to share
If you're looking for a room in a shared space with other students, then your first place to check should be liv.rent's listings. You can use the convenient map tool to find a place that's close to campus, using the search filter "Room" under "Housing Type" to look at all the available places in the area.
Looking for a roommate
Students living in off campus housing at Dalhousie University looking for roommates can post their available rooms for rent on liv.rent for free. Plus, the 100% digital platform means that you can connect with a roommate safely and easily, entirely online.
Average rent in Halifax
As of September 2023, the average rent for a one-bedroom unit in Halifax was $1,965 per month according to data from Zumper. Students will likely be able to cut down on their monthly rent costs with shared accommodation, as two-bedroom units rent for an average of $2,315/month, while three-bedroom units typically cost even less per person at $3,080/month.
Halifax transportation
For students living off campus at Dalhousie University without a car, Halifax's public transit system offers a convenient and inexpensive way to get to and from classes. All full-time students at Dalhousie University are automatically enrolled in the UPass program, which allows students to ride all the buses and ferries in the area during the regular school year.
There are a number of bus routes running throughout the city of Halifax, and students can plan their trips in advance using Halifax Transit's Schedules & Route Maps.
Neighbourhoods to consider
Of course, convenience isn't always cheap and renters will often have to decide whether they'd prefer to pay a bit more each month for a short commute, or live a bit further afield for potential rent savings. Regardless of what you'd prefer, here are a few of the most popular Halifax neighbourhoods for students:
South End
Downtown Halifax
North End
Armdale
Tips for saving on rent in Halifax
Rent prices in Halifax may be significantly lower than in Canada's most expensive cities, like Vancouver or Toronto but the "student budget" is still a very real thing, and expenses can pile up quickly while you're busy studying. Teaming up with a roommate is a great way to cut down on your monthly rent payments, but here are some other tips and guides for saving on rent and making the most of your budget.
Best student housing options off-campus in Halifax
Using liv.rent to search for your off campus home is perfect for Dalhousie University students who can rent safely and securely from verified landlords and listings, avoiding scammers that are often found on popular listing sites. Here's where to look for the best student off-campus housing for U of C students in Vancouver:
Best neighbourhoods to rent off campus housing near Dalhousie University
1. South End
Halifax's South End neighbourhood has long been a favourite amongst students due to its beautiful, waterfront setting and easily walkable distance from the Dalhousie campus. The area has grown to cater to its large student population with multiple popular parks, libraries, and easy access to all that Downtown Halifax has to offer.
Transportation in South End
Estimated commute to campus: 5 to 25 minutes
Students living in off campus housing in the South End neighbourhood will enjoy a quick & easy commute to the Dalhousie University campus, as the neighbourhood is just a 5-10 minute trip by bus or car, and as little as 10-15 minutes walking depending on where exactly you're located.
South End amenities
Located at the southern end of the Halifax Peninsula, South End has a wonderful selection of boutique shops and dining destinations to complement its natural beauty. The boardwalk along the waterfront is a great place to take an evening stroll, and the neighbourhood's many parks are a great place to spend time with friends or get some studying done when it's warm out.
2. Downtown Halifax
For students who like to be close to the action, Downtown Halifax is conveniently located not far from Dalhousie's campus. Though you might find yourself paying more for rent in this in-demand neighbourhood, the balance of convenience and urban amenities make this a top choice for many Dalhousie University students seeking off campus housing.
Transportation in Downtown Halifax
Estimated commute to campus: 10 to 30 minutes
It's a short 10-minute drive from Downtown Halifax to Dalhousie University, approximately 15-20 minutes by bus, and about a 20-30-minute walk depending on which pocket of the neighbourhood you're coming from.
Downtown Halifax amenities
Downtown Halifax is the centre of one of the East Coast's major cities, and has everything renters would expect to find in a major urban centre. Home to a busy shopping district, plenty of restaurants, pubs, and public gathering places, this well-connected neighbourhood is perfect for anyone seeking to balance their studies with a taste of big city living.
3. North End
Halifax's North End is a quiet area that's quickly becoming one of the city's trendiest up-and-coming neighbourhoods. Students seeking off campus housing near Dalhousie University will find lots to love here, like plentiful bus routes, quiet residential pockets, and lots of hip cafes and restaurants.
Transportation in North End
Estimated commute to campus: 10 to 30 minutes
North End is still easily accessible from the Dalhousie University Campus – just a 10-15 minute drive, a 25-30 minute bus trip, or 15 minutes or so by bike.
North End amenities
Halifax's North End is one of the city's fastest-developing areas thanks to its thriving creative scene and the many coffee shops, breweries, and nightlife destinations that are all located in the popular neighbourhood.
4. Armdale
Armdale is primarily a residential neighbourhood and is perfect for students looking for a quieter place to live, close to nature. Though it's a bit further out, the area is still very popular with Dalhousie University students as there's frequent bus service and a tight-knit community nearby.
Transportation in Armdale
Estimated commute to campus: 25 to 35 minutes
Though Armdale is a little further away than the other neighbourhoods covered here, students can still get to Dalhousie University in about 25-30 minutes by bus, or just about a 10-15 minute drive.
Armdale amenities
Armdale is particularly popular among nature lovers, as the mostly residential area is close to a number of leisurely trails, lakes, parks, and other green spaces.
Tips on how to find & secure off campus housing near Dalhousie University
How to avoid rental scams in Halifax
Unfortunately, rental scams are growing more commonplace across Canada, but luckily, you can protect yourself. Know your rights as a renter and use a trusted rental platform. Here are some of the most common scams to look out for:
Scam #1 Rent is too low
If the rental rate seems shockingly below the rental average for the city, it could be a fake listing.
Scam #2 Urgent demands for cash
Renters don't have to pay for anything until a lease is signed. So, if someone's pressuring you to send cash now, don't do it.
Scam #3 Too much info
Until you're 100% ready to move forward with a lease, you're not obligated to share your bank account or SIN number.
Scam #4 Not enough details
While some smaller landlords may withhold unit numbers for privacy, you should know the exact address of the unit you're looking at. without that info, it could be a scam.
Pro tip: rent from ID-verified landlords on liv.rent to avoid scams.
Be smart with your rental search
Tip #1 Know your needs
List of your priorities: pricing, location, amenities, lease duration, pet policy, etc. Use liv.rent filters to narrow your search.
Tip #2 Do your research
Find out the average rent in your target area. It'll arm you with the necessary info to negotiate terms & rates.
Tip #3 Google the property
See if there are any complaints online regarding building management, maintenance, noise, neighbourhood, etc.
Tip #4 View video tours first
If possible, view video tours first. Then, narrow down your selection and book viewings only for places you're seriously considering.
Tips to improve your search
Tip #1 Don't be afraid to check
Have the landlord demonstrate that all appliances are working – run faucets, check thermostats, flush toilets, turn on stoves, etc. Also, check cellphone reception.
Tip #2 View in daylight
Viewing a home in daylight will give you a better sense of the living space.
Tip #3 Prepare questions
And ask the hard questions (e.g. how much interest have you had for this unit) to uncover info not in the listing.
Stand out when you apply for your rental
Completing your liv.rent profile, or renter's resume, is the easiest way to stand out. You can also go the extra mile and pre-submit your application before your viewing if you're pretty sure you want to rent the unit. By introducing yourself upfront, it shows that you're serious about the unit – leaving a strong impression on your landlord.
Pro tip: on liv.rent, we use the Trust Score to rate renters' trustworthiness and reliability — it's free for students to get theirs with their profile!
How to secure a rental before arriving in Canada
It's easy for Dalhousie University students who aren't yet in the province, or even in the country yet, to find and rent off campus housing safely and securely.
Once you have filled out your liv.rent profile completely, you can use it to apply to listings on our platform.
In your profile, you can select whether you are a first-time renter and whether or not you have a Canadian credit history yet. That way, a landlord can accurately assess your profile and help you secure a rental without having references or a credit score in Canada.
For more on how you can browse listings in Halifax from anywhere in the world, you can check out this step-by-step guide we've put together.
---
Student resources
liv.rent has a ton of resources for students renting in Canada. Whether you're moving to Halifax from abroad, or just from out of province, Nova Scotia has its own unique tenancy laws & practices to study up on in order to protect yourself throughout the rental process and ensure you're getting a fair deal.
Check out our guides on everything from renting and leases to tenants' rights and relationships with landlords.
FAQ: Off campus housing at Dalhousie University
Does Dalhousie have dorm rooms?
Dalhousie University does offer a number of student residences, however like most universities, these are primarily to accommodate first-year students and there aren't enough to house all of the more than 20,000 total students, meaning many students will need to look off campus for housing.
Is Dalhousie residence first come first serve?
On-campus residence is guaranteed to all first-year students at Dalhousie provided they've submitted all their necessary materials in advance of the deadline. Any special requests for room assignments are managed on a first-come, first-serve basis.
How much does it cost to live on cammpus at Dalhousie University?
As of the 2023/2024 academic year, a single room in a traditional residence at Dalhousie University costs a total of $9,319 for the Fall/Winter academic year.
For the latest Dalhousie residence fees, it's best to consult the updated list of fees for the Halifax campus.
What are the pros and cons of living in residence vs. living off campus?
On-campus residence is a great way to connect with your fellow students and make new friends during your first year at school, and is a great way to transition from living with parents or guardians to life alone. With that being said, living off-campus is also a great option for students seeking a little bit more independence and who want to be immersed in the city.
---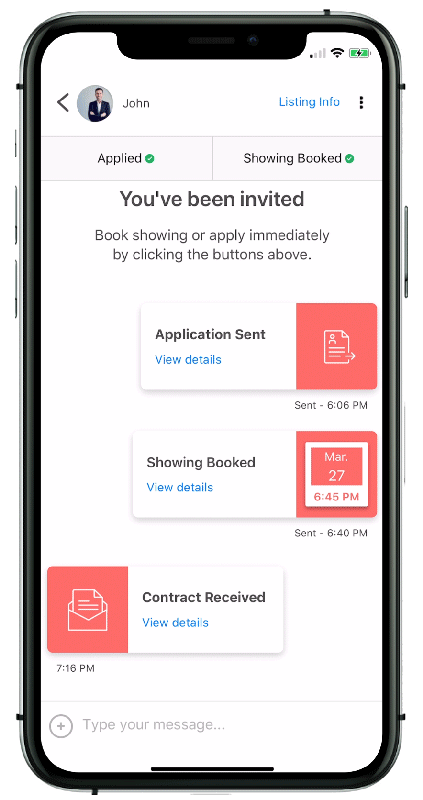 Rethink The Way You Rent
Not on liv.rent yet? Experience the ease of digital applications & contracts, verified tenants & landlords, virtual tours and more – all on one platform. Sign up for free or download the app.
Subscribe to receive the latest tenant & landlord tips and get notified about changes in the Canadian rental market.
>> Stay up-to-date on the average rent in Vancouver, Toronto and Montreal: Rent Reports.