For first time renters, navigating the rental process can be daunting. One area of typical concern is tenant privacy rights. During the application process, landlords will ask for a variety of information from applicants. Tenant Privacy Rights are of utmost importance and providing this information can make many prospective tenants nervous. To help you, in this post we've outlined what information a landlord is allowed to ask for:
What a Landlord can ask for:
References – A landlord is within their rights to ask for references. Typically, the best references are those from previous landlords followed by employers, then friends.
Salary – If you can't provide adequate references, it is reasonable for a landlord to request:

a letter from an employer;

bank statements demonstrating regular automated payroll deposits;

if you don't have any of this information, it would be reasonable for a landlord to view – but not keep – copies of your income tax assessment (T4).

Post-dated Cheques – In addition, landlords in B.C. are allowed to collect post-dated cheques from a tenant. This is not the case in some other provinces like Quebec.
For a provincial comparison of renting in Canada, check out our post: How does Rent Work in Canada – A Provincial Comparison
liv.rent – Canada's trusted house & apartment rental website
Search apartments, condos, and homes for rent.
Verified Landlords: Rent from a trusted landlord. Look for the "ID Verified" tag to identify which landlords have been pre-screened.
Quality Rentals: Browse listings that have been checked by our team. Verified by official documents or by mail.
One-Click Applications: Fill out your Renter Resume once and apply to multiple listings in just a few clicks.


What a Landlord cannot do:
A landlord cannot:
Keep your Income Tax Information. If you need to show him your T4 as proof of income, it must be returned immediately.
Increase rent by more than the allowable amount (2.6% in 2020 in BC)
Increase rent more than once in a 12 month period
Ask for one month's rent as security deposit. In BC, a security deposit must not exceed the equivalent of ½ month's rent.
Ask for a security deposit in the middle of a lease. A security deposit can only be collected from a tenant at the beginning of their tenancy.
Increase rent without warning. Landlords are required to use the approved form "Notice of Rent Increase" and provide the tenant with a period of three month's notice when increasing their rent. Tenants cannot dispute the rent increase unless it exceeds the allowable amount (2.6%).
Applying through liv.rent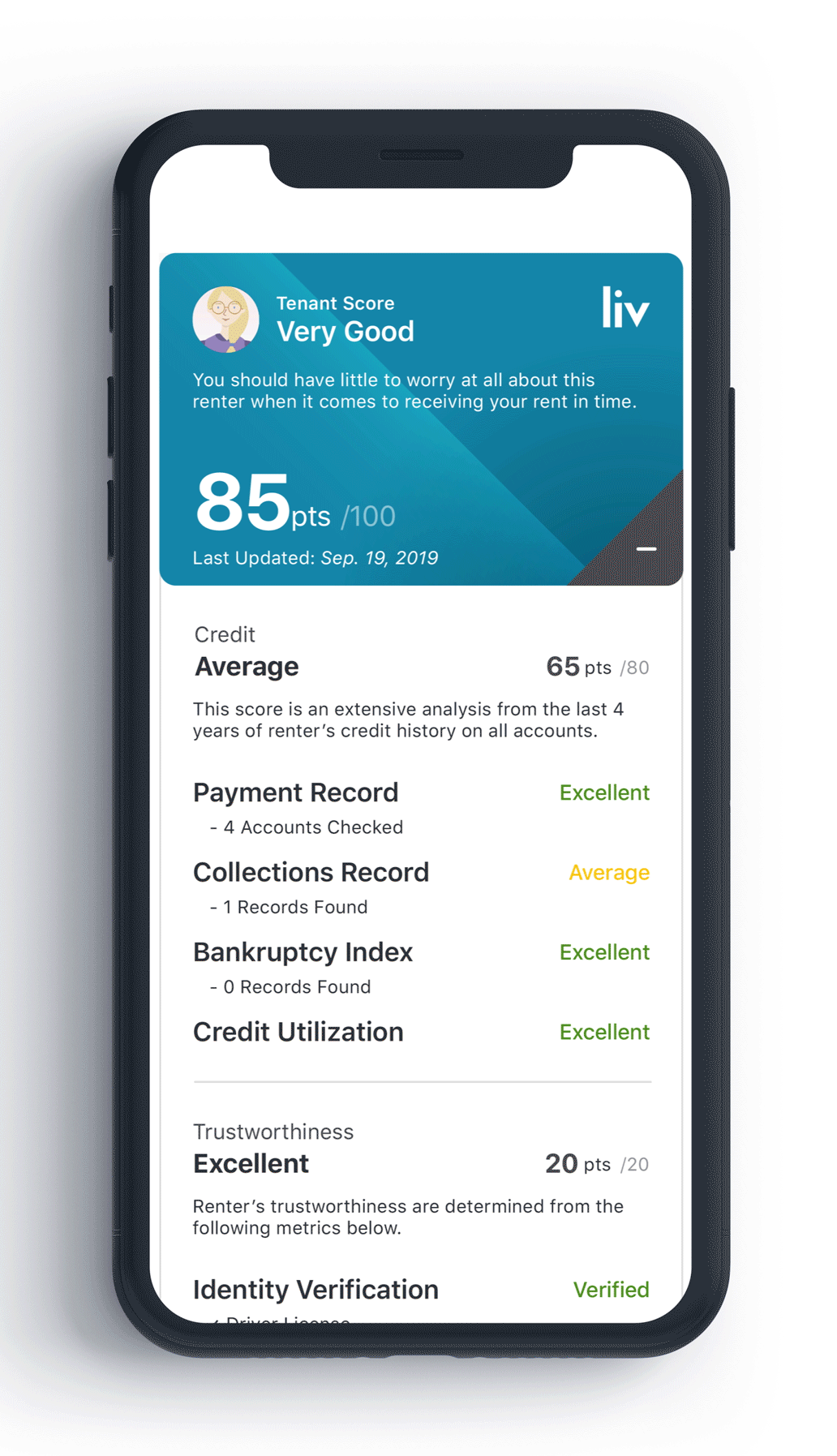 On liv.rent, we guide you through the entire application process to protect our users' privacy. When submitting an application, renters must submit a variety of documents to verify the following:
– Government-issued ID
– Income/employment
– Social verification
– Credit
This information is temporarily stored until the verification process is complete, and compiled into our comprehensive Liv Score™. The Liv Score™ is a tenant screening tool used by our liv.rent landlords and property managers to gauge tenant credibility and reliability.
For more information, please refer to our Privacy Policy.
Check out some of our other posts designed to help tenants:
BC Residential Tenancy Act Explained
Residential Tenancy Act: Dispute Resolution
---
Still have questions? Read more on the Tenant Resource and Advisory Centre website or the BC Tenant Rights website and familiarize yourself with the Residential Tenancy Act of British Columbia, which is subject to change over time.
---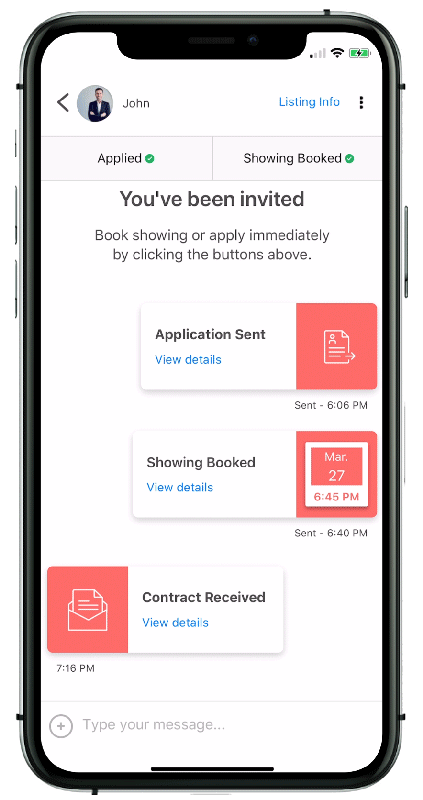 Rethink The Way You Rent
Not on liv.rent yet? Experience the ease of digital applications & contracts, verified tenants & landlords, virtual tours and more – all on one platform. Sign up for free or download the app.
Subscribe to receive the latest tenant & landlord tips and get notified about changes in the Canadian rental market.
>> Stay up-to-date on the average rent in Vancouver, Toronto and Montreal: Rent Reports