North Vancouver is not only one of the most scenic areas of Vancouver, it is also one of the safest and cleanest. With its proximity to mountains, forests, beaches and the Sea-to-Sky highway to Whistler, it is perfect for anyone with an active lifestyle or simply, a love of the outdoors. In addition, access downtown is easy over the picturesque Lions Gate Bridge or the Iron Worker's Memorial Bridge while the Seabus offers convenient passenger ferry service linking Lonsdale Quay to downtown Vancouver in a scenic 15 minute ferry ride.
Bordered on the West by the Capilano River and to the East by the magnificent Indian Arm in Deep Cove, North Vancouver covers an extensive part of the North Shore and is made up of many neighbourhoods – both sleepy and vibrant – all of which have their own distinct character. You'll find a wide variety of housing options from apartments and townhomes to the single family homes that comprise the majority of North Van communities many of which offer breathtaking views to downtown Vancouver, west to Vancouver Island and south to Mt. Baker. It truly is the ideal area for couples and families attracted to mountains, an outdoor lifestyle, recreation, good schools, sophisticated shopping and family friendly neighbourhoods. And, dog owners, can rejoice in the multiple off-leash parks for your furry friends to run free.
Top 5 North Vancouver Neighbourhoods (from West to East)
Table of Contents
Edgemont Village/Capilano
Edgemont Village is a quaint gentrified, distinctly upscale 'hood known for some of Vancouver's best mid-century modern architecture. The village itself is lined with a variety of shops and services and is beautifully landscaped with benches aplenty for sipping a coffee and soaking up the mountain views. Nestled at the base of Grouse Mountain, it feels a little like a ski resort town in an area known for some of Vancouver's best mid-century modern architecture. Most recently, Edgemont Village has experienced a growth in multi-family housing options providing some variety to the area.
Living in the vicinity, you'll have easy access to skiing, snowboarding and hiking on Grouse mountain – yes, you can get your weekly cardio fix doing the Grouse Grind! In addition, explore the Capilano Canyon trails from Cleveland Dam or the Capilano River Regional Park and Fish Hatchery.
Eat at:
Bjorn Bar Bakery – A classic bakery specializing in dessert bars but serving up a wide variety of delicious baked products created in-house. The perfect place for morning coffee or even a late afternoon glass of wine; its licensed!
Nicli Antica Pizzeria – This is the new(ish) suburban outpost of the Gastown original, serving up the very best VPN certified Neapolitan pizza.
Shop at:
Kids Books – The best kids book store ever!
Delish General Store – Tastefully curated products for the home.
Thrifty's Edgemont Market recently opened for all your grocery needs. The next closest grocery store is the Safeway in Westview Shopping Centre.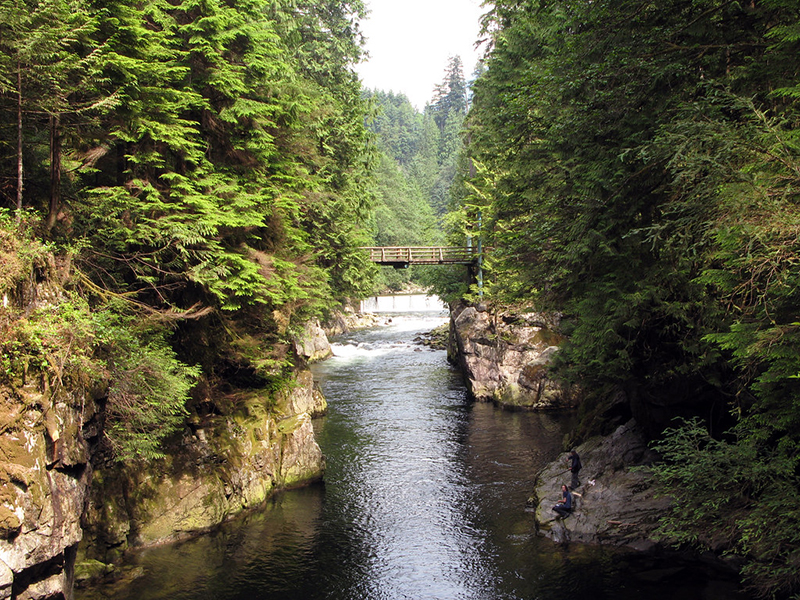 Lonsdale
Lonsdale is the main artery roughly dividing North Vancouver into east and west. The corridor itself is divided into Upper and Lower Lonsdale neighbourhoods. Upper Lonsdale is the area north of Highway 1 and is a mix of apartments, townhomes and single family dwellings. Here you are close to all the shopping and amenities of central Lonsdale, including Whole Foods, as well as 5 minutes from quaint Edgemont Village and its shops and services.
Lower Lonsdale is a bustling, recently gentrified neighbourhood with a unique mix of heritage homes and beautiful new condo developments. Some of the best restaurants on the North Shore are located in this vibrant area anchored by Lonsdale Quay Market.
Living on the Lonsdale corridor, you'll have easy car-free access to downtown via the Seabus that leaves from the foot of Lonsdale (by the Quay) and whisks you across the harbour in 15 -the perfect commuting option (bikes allowed on board too).
Eat at:
Anatoli Souvlaki – Decades old, family run Greek Restaurant serves up authentic fare in charming, slightly kitsch setting.
Buddha-Full – The first organic, raw vegan and gluten-free cafe on the North Shore. Notoriously known for their acai bowls and smoothies, their menu now includes entrees, salads and pressed juices. They've even opened a second location in Northwoods!
Earnest Ice Cream – North Shore's only outpost of Vancouver's perennial ice cream favourite, is the perfect place for desert.
Snap a photo at:
Fun Alley – located around the corner of Buddha-Full, this alleyway mural is presented by the City of North Vancouver's Studio In The City. One of many public alleyway transformed into a vibrant, inviting space that encourages community connections. This is perfect place to snap a photo while enjoying your double scoop of Whiskey Hazelnut!
Shop at:
Lonsdale Quay Market – Shop fresh and eat local at the Lonsdale Quay Market. Here you'll find over 80 shops and services including dozens of fresh food vendors and restaurants.
On Friday night throughout the summer, check out the Shipyards Night Market located in the historic Shipbuilders Commons next to the Quay for food trucks, crafts, and live music.
Whole Foods – The renowned organic grocery chain has opened its only North Vancouver location in the Central Lonsdale area.
liv.rent – Canada's trusted house & apartment rental website
Search houses, rooms, condos and apartments for rent.
Verified Landlords: Rent from a trusted landlord. Look for the "ID Verified" tag to identify which landlords have been pre-screened.
Quality Rentals: Easily identify listings that have been verified by our team. Check by "ID" or "Business Licence".
One-Click Application: Fill out your Renter Resume once and apply to multiple listings in just a few clicks.


Lynn Valley
Heavily treed, lush and green Lynn Valley is home to many family friendly neighbourhoods surrounded by scenic trail systems of Lynn Canyon, Lynn Canyon Headwaters Regional Park, Mt. Fromme and neighbouring Mt. Seymour. Cul-de-sacs, spacious lots, competitive prices and easy access to all amenities make Lynn Valley a superb choice for families.
Eat at:
Lynn Canyon Cafe – Nestled amongst massive evergreens, near the suspension bridge, this contemporary cafe serves up delicious cafe fare, courtesy of The Butler Did it Catering.
Shop at:
Lynn Valley Shopping Centre and Lynn Valley Village are the key commercial centres and include two major grocery retailers, liquor stores, bakeries, meat market, garden centre and more.
The nearby Lynn Valley Public Library has a popular patio meeting place for coffee, a farmers market and an outdoor summer concert series.
Mt. Seymour
The Seymour/Riverside area is east of Lynn Valley and conveniently located just to the west of the Second Narrows (Ironworkers) bridge allowing for quick commutes to Vancouver while offering residents a variety of housing and recreational options. The lovely riverside community is found alongside the Seymour River and feels kilometres away from city life. Riverfront homes feel more like recreational properties. There is also a large Superstore grocery store that services the area and nearby Maplewood Farm is the perfect place to take your kids.
And North Vancouver is recognized as the unofficial World Mountain Biking Capital, and the Mt. Seymour area is where you'll gain access to these world class biking trails as well as world class hiking options including Dog Mountain and Mystery Lake trails as well as easy access to the Baden-Powell Trail.
Eat at:
Deep Cove Brewery & Distillers – Though the name suggests otherwise, this craft brewery is located in the Mt. Seymour area and serves up some delicious sharing plates to accompany their tasty brews.
Shop at:
Real Canadian Superstore – Located at the very beginning of Mt. Seymour Parkway, this massive grocer
Parkgate Village – At the foot of Mt. Seymour, Parkgate Village has 38 shops and services to meet every need.
Deep Cove
Located at the end of Mt. Seymour Parkway, down Deep Cove Road, this picturesque community on the water, boasts lovely beaches, some popular hiking trails like the much photographed Quarry Rock Trail and quaint, independent shops and services along its main street. Enjoy breakfast or lunch in town and then head down to the Deep Cove Canoe and Kayak Centre on the waterfront and rent a kayak or Stand Up Paddleboard for a couple of hours to soak up the gorgeous scenery of the Indian Arm.
Eat at:
Honey's Doughnuts – World famous donuts are made in house in this family run business. This cafe is a popular spot for hikers rewarding themselves after the picturesque hike at Quarry Rock.
Orso Cafe – This bright and spacious cafe serves up some of the best coffee on the North Shore as well as fresh baked pastries, waffles, breads plus charcuterie boards, sandwiches, local beer, wine.
Shop at:
Room 6 – Beautiful gift shop featuring products by local artists and makers from ceramics to clothing.
Parkgate Village – For more everyday shopping head to Parkgate Village (mentioned in Mt. Seymour section) for over 38 shops and services including a Safeway.
---
Regardless of the North Vancouver neighbourhood you choose, you'll be a hop, skip and jump from connecting with nature… be it a beautiful park, a seaside stroll, or a walk through a majestic evergreen forest.
---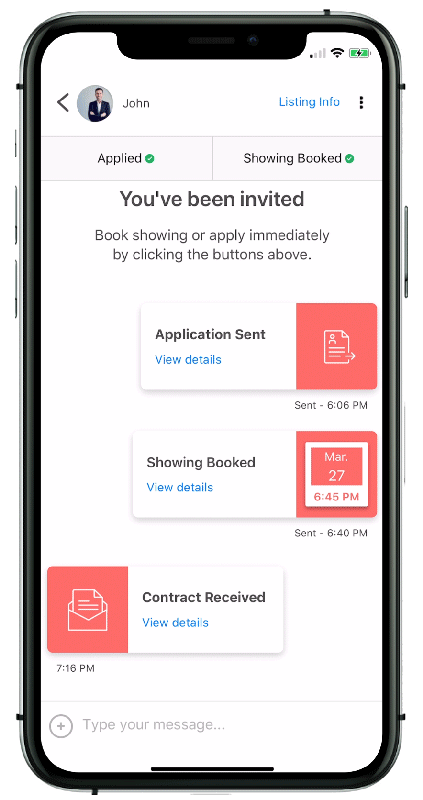 Rethink The Way You Rent
Not on liv.rent yet? Experience the ease of digital applications & contracts, verified tenants & landlords, virtual tours and more – all on one platform. Sign up for free or download the app.
Subscribe to receive the latest tenant & landlord tips and get notified about changes in the Canadian rental market.
>> Stay up-to-date on the average rent in Vancouver, Toronto and Montreal: Rent Reports