The North Shore is not only one of the most scenic parts of Metro Vancouver, but it's also one of the safest and cleanest. Living in North Vancouver is a dream come true for anyone who loves the outdoors and having the wild in their own backyard.
It's so close to forests, beaches, and the Sea-to-Sky highway that links to Whistler. This is the perfect place to lay down roots if you have an active lifestyle or dream of calling the mountains home.
Bordered on the West by the Capilano River and to the East by the magnificent Indian Arm in Deep Cove, North Vancouver covers an extensive part of the North Shore and is made up of many neighbourhoods – from sleepy to vibrant – each with their own distinct character.
It's fairly easy to access downtown Vancouver via the SeaBus, a 15-minute catamaran ferry ride across Burrard Inlet. There are also two connecting bridges from Vancouver to the North Shore including the stunning Lions Gate Bridge and the Iron Worker's Memorial Bridge to the East.
There are all types of housing in North Vancouver including apartments and townhomes. But it's the single-family home, many with basement suites, that dominate and makes up most of the communities here.
People who live here can be treated to views of downtown Vancouver across the water. On a clear day, you can even see Vancouver Island and majestic Mt. Baker in the distance.
It's truly an ideal place for couples and families attracted to mountains, an outdoor lifestyle, good schools, and family-friendly neighbourhoods. And, it's a dog owner's paradise filled with off-leash parks and trails for your furry friends to run free.
The best North Vancouver neighbourhoods
Table of Contents
Edgemont Village/Capilano
Edgemont Village is a quaint and distinctly upscale spot known for some of Vancouver's best mid-century modern architecture. The village itself is lined with shops and services and is beautifully landscaped with benches aplenty for sipping a coffee and soaking up the mountain views.
Nestled at the base of Grouse Mountain, it feels a little like a ski resort town. Most recently, Edgemont Village has experienced a growth in multi-family housing options providing some variety to the area.
Living in the vicinity, you'll have easy access to skiing, snowboarding and hiking on Grouse Mountain. You can explore the Capilano Canyon trails from Cleveland Dam or the Capilano River Regional Park and Fish Hatchery. Plus, you can even get in your cardio on the Grouse Grind.
Eat at:
Bjorn Bar Bakery — A bucket list-worthy bakery serving up decadent dessert bars, cakes, and pastries baked in-house. It's the perfect place for your morning coffee and to pick up a few treats for your family.
Nicli Antica Pizzeria — This North Vancouver outpost of the Gastown original serves up the very best VPN certified Neapolitan pizza for when you really need an authentic slice.
Shop at:
Kidsbooks — Quite simply, the best book store ever for little ones. It's fun to browse here on rainy afternoons.
Delish General Store — Tastefully curated products for the home and a perfect one-stop-shop for the zero-waste curious.
Thrifty's Edgemont Market recently opened for all your grocery needs. There's also a Safeway nearby in the Westview Shopping Centre.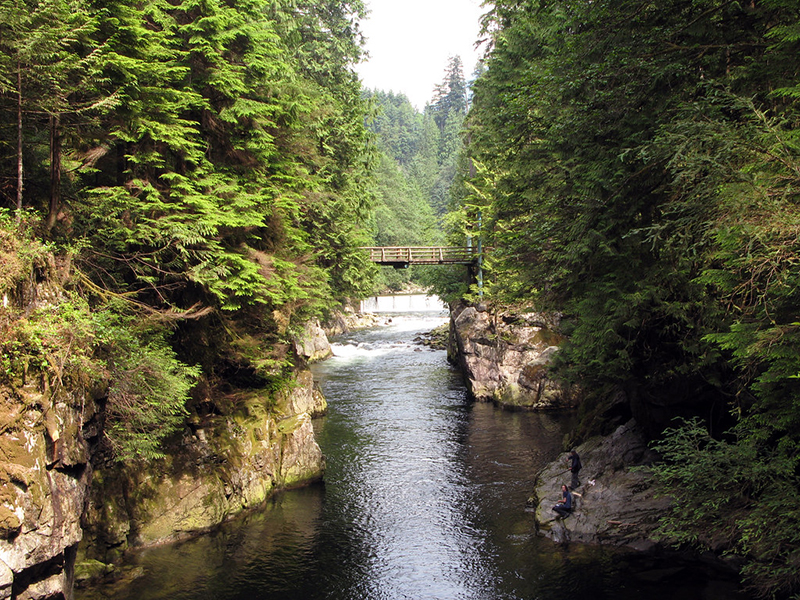 Lonsdale
Lonsdale is the main artery roughly dividing North Vancouver into east and west. The corridor itself is divided into Upper and Lower Lonsdale neighbourhoods. Upper Lonsdale is the area north of Highway 1 and is a mix of apartments, townhomes and single-family dwellings. Here you are close to all the shopping and amenities of central Lonsdale, including Whole Foods, as well as just five minutes from quaint Edgemont Village and its shops and services.
Lower Lonsdale, also known as LoLo, is a bustling neighbourhood with a unique mix of heritage homes and beautiful new condo developments. Some of the best restaurants on the North Shore are located in this vibrant area anchored by the iconic Lonsdale Quay Market.
Living on the Lonsdale corridor, you'll have easy car-free access to downtown via the SeaBus that leaves from the foot of Lonsdale by the Quay and whisks you across the harbour. This has to be one of the most beautiful 15-minute commutes ever. Plus, you can even bring your bike aboard.
Eat at:
Anatoli Souvlaki — This Greek Restaurant serves up authentic fare in a charming setting. Plus, their patio in the summer is incredible.
Buddha-Full — They have a cult-following of healthy eaters who love their açaí bowls, smoothies, and pressed juices. Their menu also includes entrees and salads and everything's vegan.
Earnest Ice Cream — Vancouver's ice cream craze even made it to the North Shore. This outpost in Lonsdale is made for satisfying your next Salted Caramel Ice Cream craving.
Farina a Legna — The most adorable Italian restaurant imaginable. This hidden gem is perfect for pasta, pizza, and Aperol-spritz-loving North Vancouverites.
Snap a photo at:
Fun Alley — located around the corner from Buddha-Full, this alleyway mural is presented by the City of North Vancouver's Studio In The City. It's one of many public alleyways transformed into a vibrant, inviting space that encourages community connections. When you need a dose of colour on a grey day, this is the place to come.
Shop at:
Lonsdale Quay Market — Shop fresh and eat local at the Lonsdale Quay Market. Here you'll find over 80 shops and services including dozens of fresh food vendors and restaurants.
Shipyards Night Market — Filled with food trucks, crafts, and live music, this has been a staple of summer nights in recent years, located in the historic Shipbuilders Commons next to the Quay.
Whole Foods — The renowned organic grocery chain has opened its only North Vancouver location in the Central Lonsdale area.
Lynn Valley
Heavily treed, lush, and green Lynn Valley is a family- friendly neighbourhoods surrounded by scenic trail systems like Lynn Canyon, Lynn Canyon Headwaters Regional Park, Mt. Fromme, and neighbouring Mt. Seymour. Culs-de-sac, spacious lots, competitive prices and easy access to outdoor amenities make Lynn Valley a superb choice for outdoorsy families.
Eat at:
Lynn Valley Village — This hub is home to local chains Browns Socialhouse and Delany's Coffee House. So, whether it's time for Happy Hour or a coffee break, this place has you covered.
Shop at:
Lynn Valley Shopping Centre & Lynn Valley Village — These key commercial centres and two major grocery retailers, liquor stores, bakeries, a meat market, a garden centre, and more. Plus, the Lynn Valley Public Library here has a popular patio meeting place for coffee, a farmers market and an outdoor summer concert series.
Mt. Seymour
The Seymour/Riverside area is east of Lynn Valley and conveniently located just to the west of the Iron Worker's Memorial Bridge. Filled with everything from new condos to old single-family homes, this community along the Seymour River feels kilometres away from city life. Some of the riverfront homes even feel like getaway homes.
Locals bring their families to Maplewood Farm to see the animals and get some fresh air at the Maplewood Flats.
Did you know that North Vancouver has some of the best mountain biking trails around? The Mt. Seymour area is where you'll get access to incredible trails for biking and hiking. Head to Dog Mountain, Mystery Lake, or the Baden-Powell Trail the next time you want to stretch your legs.
Eat at:
Deep Cove Brewers & Distillers — Hidden near the Northwoods Village by the Arc'Teryx headquarters, this craft brewery serves up some delicious sharing plates to accompany their tasty brews.
United Strangers — Inside the old Seymour Heights market, this bike and family-friendly coffee shop and market is perfect for fueling up on local coffee and kicking back in an Adirondack chair before hitting the trails.
The Crab Shop — If fish n'chips are are on your mind then you have to drop by this low-key takeout spot. You can also get some fresh fish to take home to cook up later in the week.
Shop at:
Northwoods Village — Shop for liquor, groceries, go out for dinner, and more here. Plus, you can get pizza and chicken to-go on those nights you don't feel like cooking.
Stong's Market — You can do all your grocery shopping at this local chain in Northwoods Village. They also have a coffee-counter inside plus tasty grab-and-go options.
Parkgate Village — At the foot of Mt. Seymour, Parkgate Village has 38 shops and services to meet every need.
Deep Cove
Deep Cove is a more isolated part of North Vancouver but it's all the more beautiful for it. Located at the end of Mt. Seymour Parkway and down Deep Cove Road, this picturesque community is right on the water.
This neighbourhood boasts lovely beaches and some of Metro Vancouver's most popular hiking trails like the much-photographed Quarry Rock Trail. Along the main street, you'll find quaint independent shops. You can grab breakfast or lunch in town and then head down to the Deep Cove Canoe and Kayak Centre on the waterfront. Then, in your rented kayak or Stand Up Paddleboard, you can soak up the gorgeous scenery of the Indian Arm.
Eat at:
Honey Doughnuts & Goodies — World-famous donuts loved by celebrities like Kate Winslet and Shay Mitchell are made in house at this family-run business. You'll find plenty of hikers treating themselves here after conquering the nearby trails.
Orso Cafe — This bright and spacious cafe serves up some of the best coffee on the North Shore as well as freshly baked pastries, waffles, and bread. They also deal in charcuterie boards, sandwiches, local beer, and wine.
Shop at:
Room 6 — Beautiful gift shop featuring products by local artists and makers from ceramics to clothing.
A'hoy — Shop for your next favourite outfit at this store run by locals that's just steps from the water.
No matter which corner of North Vancouver you choose to call home, you'll be a hop, skip and jump from connecting with nature — be it a hike along a breathtaking forest trail, a walk along a pebble beach, or even skiing on a snowy mountain slope.
---
Check out our other Metro Vancouver neighbourhood guides: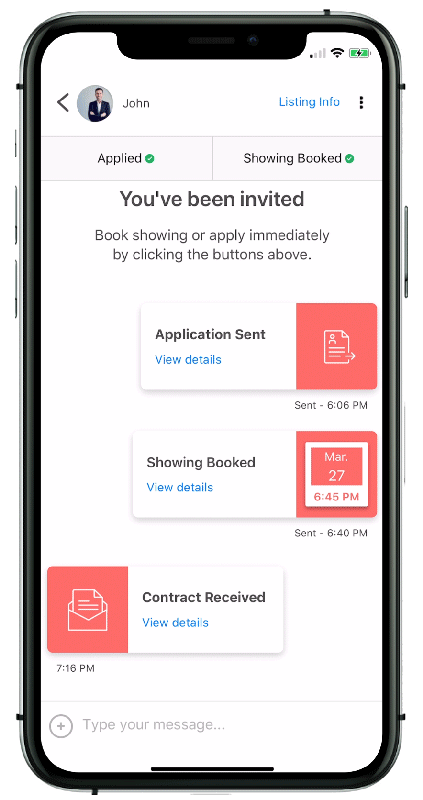 Rethink The Way You Rent
Not on liv.rent yet? Experience the ease of digital applications & contracts, verified tenants & landlords, virtual tours and more – all on one platform. Sign up for free or download the app.
Subscribe to receive the latest tenant & landlord tips and get notified about changes in the Canadian rental market.
>> Stay up-to-date on the average rent in Vancouver, Toronto and Montreal: Rent Reports.