For all but the most experienced landlords and renters, the many words that get thrown around throughout the rental process can get confusing quickly. From addendums to wear & tear, you may hear some unfamiliar terms as you're renting – which is why liv.rent has compiled this dictionary: to help both renters and landlords make sense of the often convoluted lingo of the rental industry. Use this resource as your 'rental dictionary' and navigate through different stages of the rental process using the Table of Contents below.
Table of Contents
Subscribe for more rental news & updates
For more important information on renting in Canada, subscribe to liv.rent's newsletter for all the latest updates on everything from eviction to renting safely.
Basic rental terms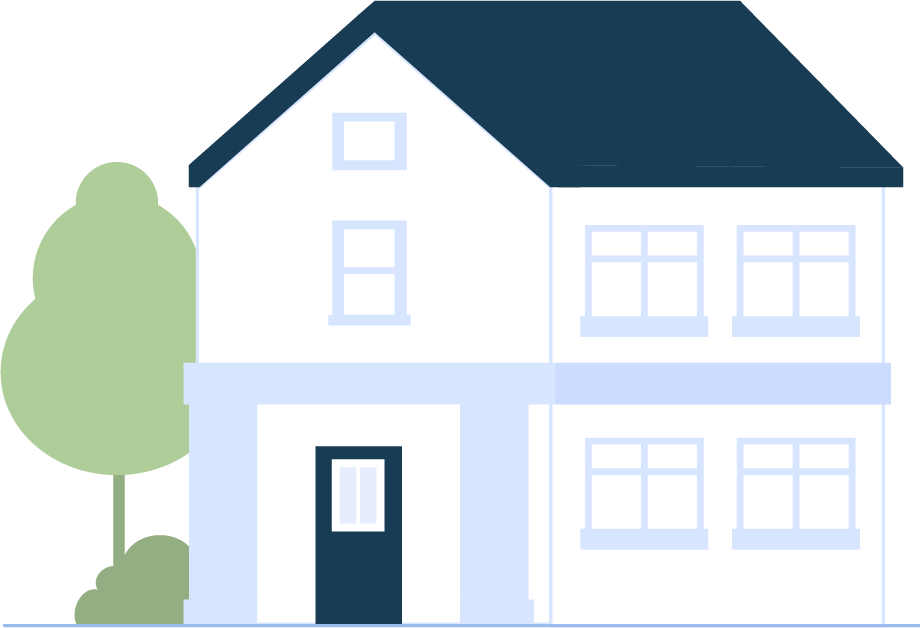 Some terms are so ubiquitous in the rental scene that it's practically impossible not to hear them at some point. The first section of this rental dictionary defines the absolute essential terms of the rental process, whether you need a refresher or are renting for the first time.
Application — A formal request to rent a property that consists of essential information such as a renter's full name, social security number, previous addresses, and employer information.
Landlord — The owner of a rental property or a representative of the owner who is renting the property. They are responsible for upholding the terms of the lease agreement and performing their duties as required by local tenancy law.
Lease/Lease Agreement — A residential tenancy agreement that forms a contract between a landlord and their tenants. This document outlines key items such as payment amount and frequency, terms, rules, regulations, and responsibilities. Leases are typically written and signed by each party, though in some areas they may be verbal agreements.
Rent — An amount of money that is paid to the landlord in exchange for renting their unit. The amount, payment frequency, and preferred method of delivery are typically agreed upon in the lease agreement.
Renter — Someone who rents an apartment, house, or other type of property.
Renting — Living in or using someone else's property in exchange for one-time or recurrent cash payments at a specified rate.
Roommate — Someone with whom a person shares a home or rents a property.
Tenant — A person who enters into a lease agreement and pays rent in exchange for renting another party's property.
Rental terms when searching for or creating a listing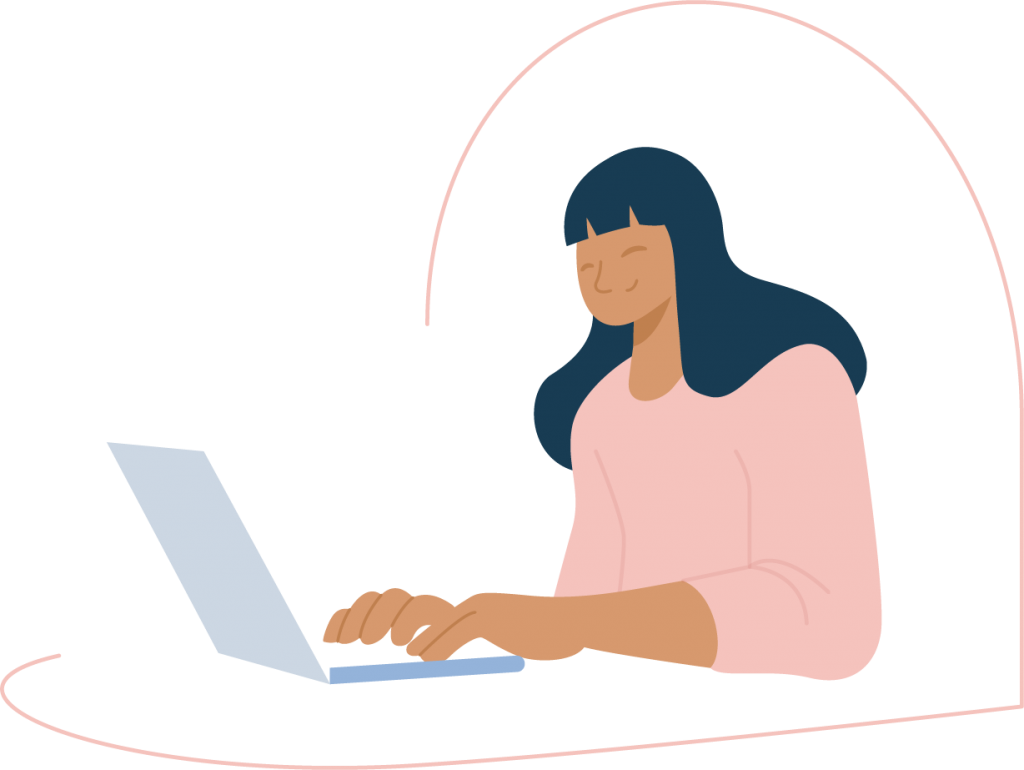 When searching for or creating a rental listing, you'll encounter a number of different terms used to describe the property and the terms for renting it. From the type of unit to other descriptors, landlords and renters may see some unfamiliar words at this point in the rental process. Here's a breakdown of the rental dictionary words that arise during the search for housing, or when posting a listing for landlords.
Amenities — A supplemental, usually beneficial feature or facility of a building, rental property, or individual unit. Examples include fitness facilities and covered parking.
Apartment — A residential unit contained within a larger building that houses multiple units.
Common area — An area that has been made available to all occupants of a building. For example, elevators and lobbies.
Features — A unique, generally desirable quality of a rental property or unit, such as in-suite laundry and gas stoves.
Furnished — A rental unit that is listed with furniture included in the cost of rent. A fully-furnished unit will come with all the essential furnishings a renter will need, while a partially-furnished unit will provide some items, but also allows tenants to bring some of their own furniture.
House — A single-unit residential building that is typically occupied by an individual or family.
Lease term — An agreed-upon period of time during which a residential tenancy agreement is in place.
Move-in date — A specified day on which a tenant begins living in a rental property and the residential tenancy agreement and lease term officially begin.
Occupancy — The number of people permitted to live in a rental property at a given time. Also used to refer to the act of living in a rental property.
Pet policy — A set of rules pertaining to the number, type, and any other fees or restrictions associated with tenants' pets. These rules are outlined in a lease or lease addendum.
Room for rent — A partial space within a house or unit that is available to be rented on its own.
Strata — A type of property ownership where owners possess individual 'strata' lots, while also collectively owning the common property and shared assets as a strata corporation. These groups generally have their own bylaws and rules which must be agreed to in a lease.
Townhome — A type of multi-storey housing which is attached to one or more similar houses with shared walls.
Unfurnished — A rental unit that is listed without furniture included in the cost of rent.
Unit — A self-contained space within a building or on a property that is being rented.
Utilities — Services such as natural gas, electricity, and internet that are provided to a rental property. Renters may be responsible for paying these, or they may be covered by the landlord. Rules for utilities will typically be specified in the lease agreement.
Vacancy — When a rental unit is unoccupied.
Rental terms for the application process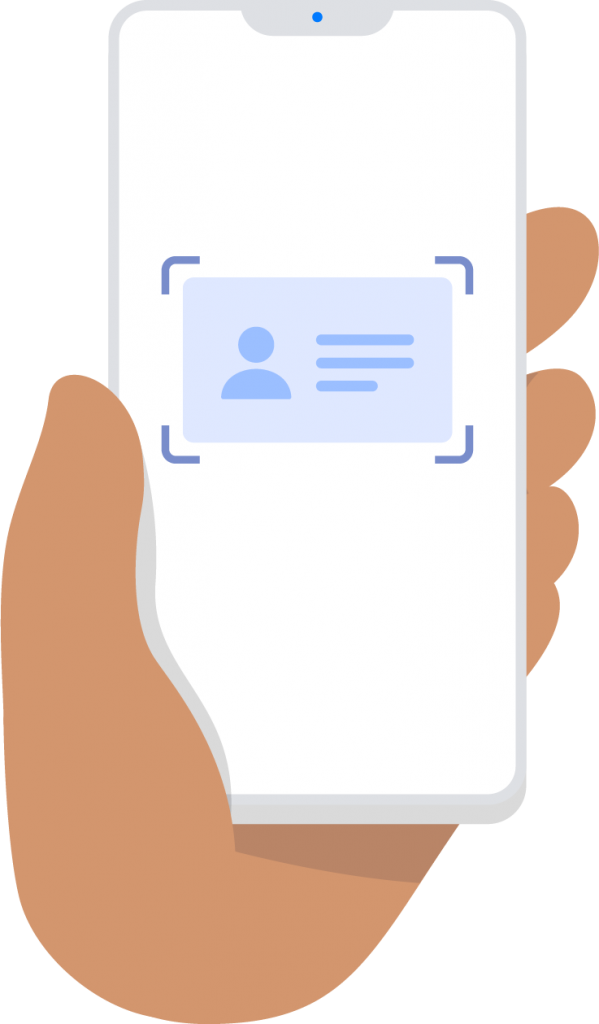 When applying or receiving applications for a rental property, there are some procedures and requirements landlords and tenants should be aware of. This part of our rental dictionary covers words you may hear during this step of the rental process and what each means.
Credit check — An examination of a renter's credit history by a lender or landlord for the purpose of gauging the ability to repay debt.
Credit history — An ongoing record of an individual's debt repayment and other key financial information.
Credit score — A number assigned to an individual that corresponds to their perceived ability to repay debt.
Fixed-term — A rental contract or lease agreement that lasts for a specific period of time.
Leasing agent — A professional who works with property owners to help find tenants for their vacant units.
Long-term — A rental contract that is longer than 6 months in duration.
Month-to-month — A type of rental arrangement between a landlord and tenant with no specified end date, where rent is paid and the lease automatically renews each month until either party gives proper notice to end the tenancy.
Monthly income — The gross earnings an individual makes in a month or a month's equivalent.
Pay stubs — A piece of paper or digital record provided by an employer that clearly states the amount of money an employee earned, taxes deducted, and other information.
Proof of employment/income — A document or set of documents that demonstrate how much money a person earns over a period in order to qualify to rent or buy a property.
Property manager — An individual or company hired to oversee the day-to-day operations of a rental property in the owner's stead.
Reference — Someone who can vouch for a renter's suitability as a tenant, employee, or their personal character.
Rent-to-Income ratio — A metric used to measure a renter's ability to make rent payments, calculated by assessing their monthly payments as a percentage of their income. In Canada, the recommended Rent-to-Income ratio is typically 30%.
Short-term — A rental contract that is 6 months or less in duration.
Tenant screening — A series of processes designed to evaluate prospective renters' suitability for a rental unit. Typically consists of a credit check, as well as a number of questions.
Rental terms for signing a lease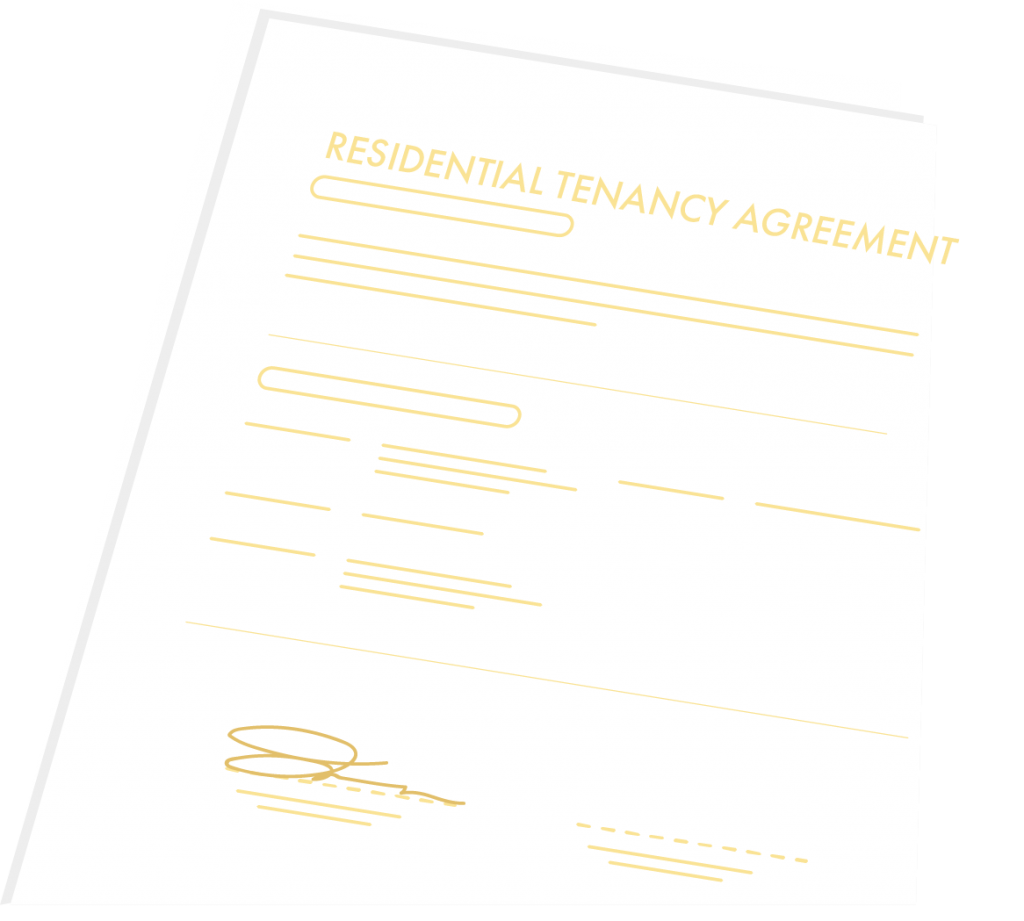 Signing a lease is a hugely important point in the rental process. Here, you'll see exactly what is required of you during the course of the tenancy, such as rules, responsibilities, rent payment guidelines, and more. Consult this section of our rental dictionary for words you're likely to see on a lease agreement or during the signing process.
Assignment — When another person takes over a renter's lease obligations and relationship with the landlord in their place.
Condition inspection — A formal inspection of a rental property to establish any existing damages and note the state of each item in the property. Typically performed in-person with the landlord and a tenant and/or their representative present. These are typically documented with a condition inspection report.
Co-signer — A person who signs a lease alongside the renter who agrees to take financial responsibility for the contract should the tenants be unable to pay. Typically a family member.
Damage deposit — A sum of money paid at the beginning of a rental term that is returned when the property is given back in good condition. Landlords use these to cover damages to the unit caused by tenants.
Lease addendum — Separate legal documents that modify or add detail to a lease agreement. These must be signed by both landlord and tenant and are governed by the same rules as a lease agreement.
Pet deposit — A refundable fee paid by tenants to their landlord to cover potential costs associated with having a pet live in the rental property.
Rent deposit — A refundable fee paid by tenants to their landlord at the beginning of a tenancy. Differs from other forms of deposit in that it can generally only be used to cover the cost of rent, typically the final month's rent of the lease agreement.
Rent increase — An upward adjustment of the original rent price set out in the lease agreement. Such increases are governed by strict guidelines and provincially-established maximums in provinces like B.C. and Ontario.
Security deposit — A payment that is given to a landlord or property manager prior to moving into the rental property. Typically used to cover potential damages to the unit.
Social Insurance Number — A number issued in Canada that is required to work in the country or access government programs and benefits. Landlords will usually ask for a Social Insurance Number on applications.
Sublet/sublease — Allowing someone other than the signing tenant to rent part or all of the house that they are renting. Must be done in accordance with local regulations and with the landlord or property manager's permission.
Rental terms for paying rent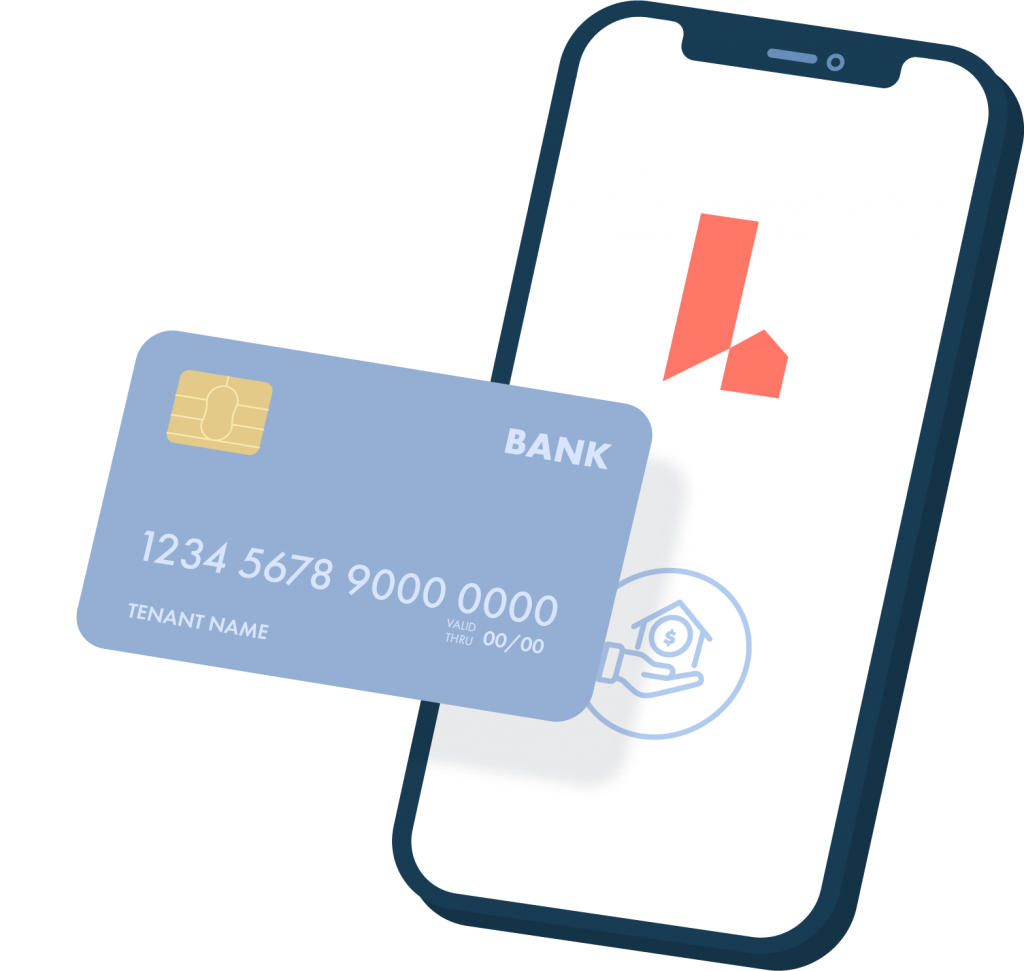 Paying rent is an essential part of the rental process. The vocabulary associated with this process involves plenty of technical, financial, and legal terms though – which may get confusing for both renters and landlords who aren't familiar with the renting process. These are some of the key words you're likely to hear when discussing how and when to pay rent:
Arrears — A legal term for an outstanding debt that was supposed to be paid at an earlier date and is now considered overdue.
Bank transfer — A method of electronically transferring funds from one person to another, or from a person to a company or corporation.
Direct deposit — A secure transfer of payment from a payer's account directly to the recipient's account.
Grace period — A span of time immediately following a due date for a payment, such as rent, where fees are waived. Outstanding payments must be settled within the grace period or else further fees will apply.
Interest — A payment or series of payments that is essentially a charge for borrowing money. Renters may be required to pay interest on late rent payments.
Money order — A certificate provided by a financial institution that allows the payee to receive the specified funds on demand.
Post-dated cheque — A method of payment where cheques are written with a future date on them so that the payee can cash the check on that given date. A common form of rent payment in many provinces.
Pre-authorized debit (PAD) — A type of financial transaction where a payee is authorized to automatically withdraw money from the payer's bank account when payments are due.
T4 Slip — Also known as a 'Statement of Remuneration Paid", this is a tax slip which employers must provide to each employee. Landlords will often ask for this form as proof of a renter's income.
Wire transfer — Another word for a bank transfer.
Rental terms during a tenancy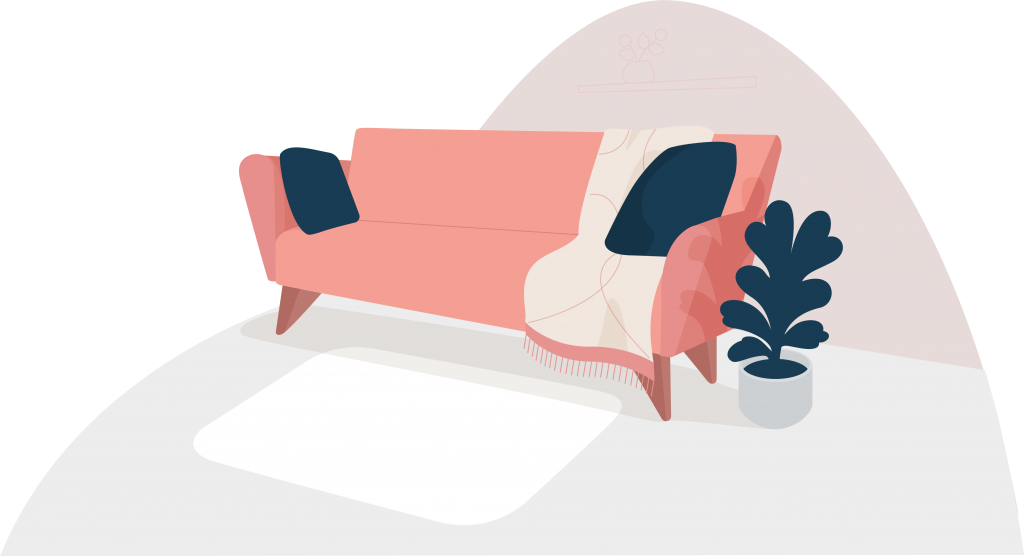 Throughout the course of the tenancy, there are a number of issues which must be communicated. Knowing what to do in a certain situation, and the language that is used to communicate it to your landlord is a great way to ensure a long, happy tenancy. Here are some of the most common rental dictionary words you'll hear during a tenancy:
Damages — When a renter causes substantial damage to the rental unit beyond normal wear and tear. If one was collected, payment for these damages is collected from the damage deposit.
Dispute resolution — The process of resolving conflict between landlord and tenant. Each province has their own guidelines for this process.
Eviction — Forced removal of a tenant from their rental property. Any eviction will need to be carried out using the proper notice form, as provided by your province's tenancy branch, and in line with local regulations.
Guest — Someone who temporarily stays with a renter for less than a certain amount of time in a given period. These occupants are to responsible for paying rent or other responsibilities laid out in the lease agreement.
Landlord's Insurance — A type of insurance policy designed to protect homeowners from costs associated with owning and operating a rental property.
Notice of rent increase — An official document provided to renters by their landlord or property manager in advance of an increase to their rent payments.
Notice to end tenancy — A written form provided with due notice to end the tenancy on a given date.
Rent Control — Government-regulated pricing for a rental property to ensure access to affordable housing.
Renter's insurance — An insurance policy that covers losses to renters' personal property, as well as liability and potential living expenses depending on the policy. Also known as Tenant's insurance.
Wear and Tear — The expected degradation of a property, its interiors, and any furnishings over time. This damage isn't caused by deliberate action o the part of the tenants and instead comes from normal use of the rental property.
Other rental terms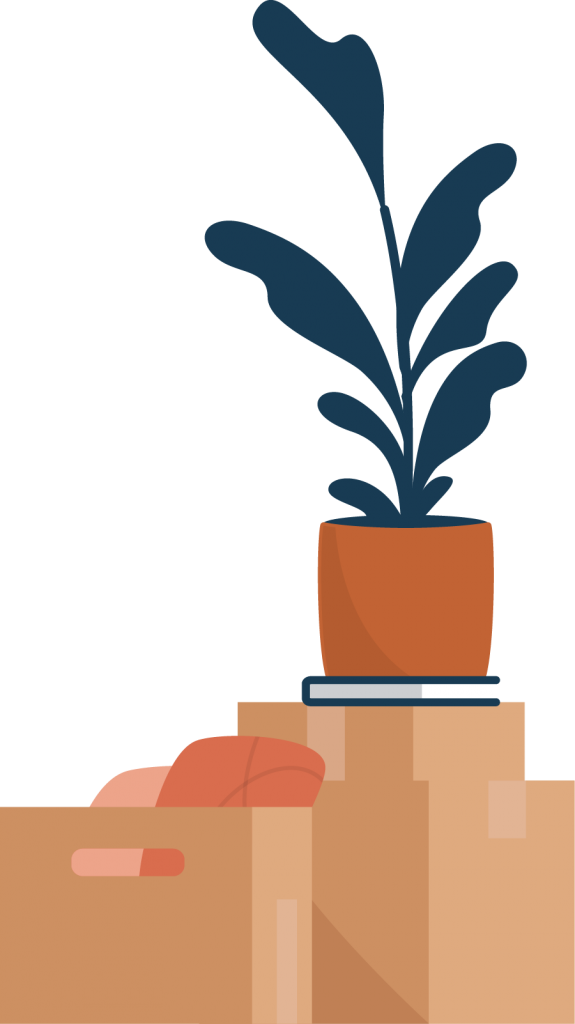 There are other parts of our rental dictionary associated with real estate, renting, and the housing market that you may see at various points. Here are some other terms renters and landlords should familiarize themselves with prior to renting or owning property:
Cost of living — A measure of the average prices associated with everyday living, such as groceries, rent, and gas.
Landlord & Tenant Board (LTB) — A branch of Tribunals Ontario that offers dispute resolution services to landlords and tenants who have a disagreement.
Mortgage — A legal agreement between a financial institution and a homeowner, where the lender takes a title of the borrower's property which becomes void upon repayment of the debt.
Residential Tenancy Branch (RTB) — A branch of B.C.'s provincial government that provides landlords and tenants with information regarding tenancy laws, as well as dispute resolution services.
Vacancy rate — The percentage of units or rental homes that are currently vacant. Commonly used as an economic indicator.
FAQ: Rental dictionary
How is a rent deposit different from a security or damage deposit?
Damage deposits are used to cover damages to the rental unit, whereas rent deposits can only be used to cover the cost of rent at a later date.
Certain provinces such as Ontario do not permit the collection of damage deposits.
What's the difference between a sublease and a sublet?
While these terms are often used interchangeably, they have a few key differences. The main difference is that in a sublet, the new tenant is in direct contact with the landlord. In a sublease on the other hand, the original tenant is the leasing party and will have contact with the subleaser.
Are short-term leases different from month-to-month leases?
Month-to-month leases are a form of short-term lease. Often, though, short-term leases are used to refer to vacation rentals, such as through Airbnb.
How do partially-furnished units differ from furnished or unfurnished units?
Unfurnished units are rented without any furnishings, while furnished units come with all the furniture renters will need to live in the unit. Partially-furnished units come with some essentials, but allow renters to bring their own items as well.
---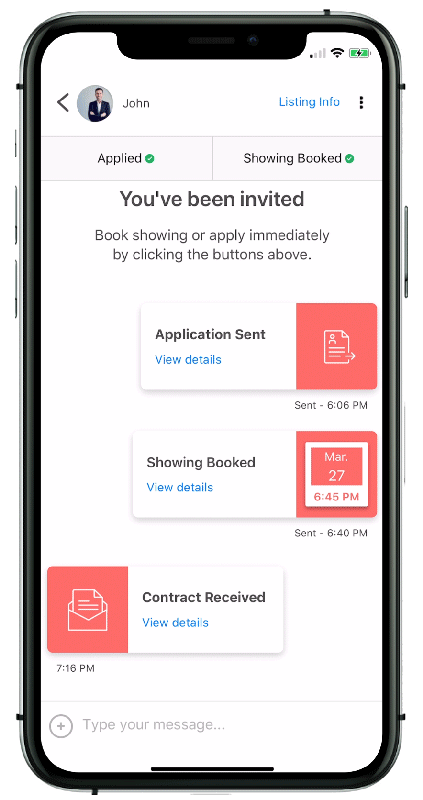 Rethink The Way You Rent
Not on liv.rent yet? Experience the ease of digital applications & contracts, verified tenants & landlords, virtual tours and more – all on one platform. Sign up for free or download the app.
Subscribe to receive the latest tenant & landlord tips and get notified about changes in the Canadian rental market.
>> Stay up-to-date on the average rent in Vancouver, Toronto and Montreal: Rent Reports.