Rental scams pose an urgent threat to Canadian renters, and have recently been ranked the #7 riskiest type of scam in Canada, according to the Better Business Bureau's 2022 Scam Tracker Risk Report. Especially in major rental markets like Vancouver, Toronto, and Calgary, significant increases in rent prices and demand have made rental scams more dangerous, and more common, than ever. Here, liv.rent will break down some of the most common types of scams as well as the latest scams in Canada, based on reports from renters across the country. We'll also outline ways renters can protect themselves from these scams and ensure they're renting safely throughout the rental process.
liv.rent – Canada's trusted house & apartment rental website
Search apartments, condos, and homes for rent.
Verified Landlords: Rent from a trusted landlord. Look for the "ID Verified" tag to identify which landlords have been pre-screened.
Quality Rentals: Browse listings that have been checked by our team. Verified by official documents or by mail.
One-Click Applications: Fill out your Renter Resume once and apply to multiple listings in just a few clicks.
What is a rental scam?
Rental scams are a type of fraud that targets those renting property, typically with the aim of obtaining money from prospective tenants. These scams typically centre around a fake listing, or a real listing reposted and claimed by a fake landlord, with the method of defrauding tenants varying from case to case.
Since the scammer's goal is ultimately to get the tenant to send over money, or details that make it possible for the scammer to take their cash, most rental scams will at some point involve a request for a deposit or payment in some form. In most cases, the property being rented either doesn't exist or isn't owned by the supposed landlord, so it's either difficult or impossible to arrange an in-person viewing or clarify key details about the unit.
Once a payment is made, the scammer will generally disappear or in some cases, will actually provide a fake pair of keys. As a result, victims not only lose their hard-earned money, but end up without a place to live as well.
Why it's important to avoid rental scams
Rental scams are a particularly dangerous type of fraud due to the sensitive nature of the personal information exchanged throughout the rental process, the large sums of money that can potentially be lost, and the increased prevalence of these scams in recent years.
According to the Better Business Bureau's 2022 Scam Tracker Risk Report, Rental Scams have become the #7 riskiest type of scam in Canada due to their high susceptibility rate and a median dollar loss of $1,600. The biggest factor behind this rise in danger is the transition to digital renting. Now that the vast majority of landlords & property managers choose to list their rental properties online, spotting fake listings has grown increasingly difficult
This risk has only been compounded by recent factors like the significant rise in rent prices sweeping the country, as well as particularly tough competition and a lack of rental housing supply in cities like Vancouver, Toronto, and Calgary. With the danger of rental scams more pressing than ever, renters are encouraged to be constantly vigilant and look out for common warning signs such as blurry listing photos, hidden address details, and difficulty arranging in-person viewings.
The most common types of rental scams in Canada
1. Fake listings
By far the most common type of rental scam is fake listings. In this often complex type of fraud, scammers create deceptive rental ads for properties that either do not exist or aren't available for rent. Unsuspecting renters may be lured into paying deposits or fees upfront, only to discover they have been swindled out of their money.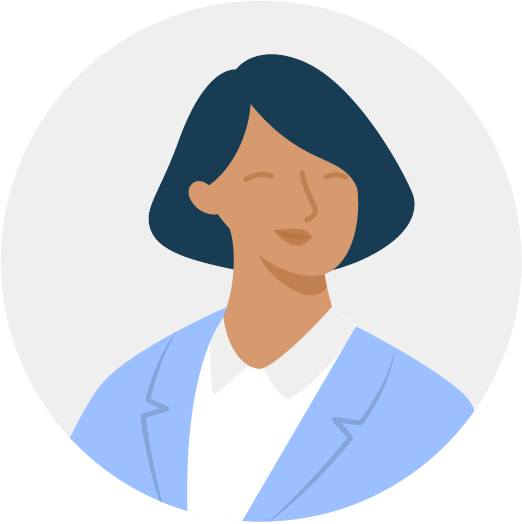 "I've encountered a few scams, for listings at too good of a price – often properties that just got listed for sale. They claim they're not in town, will send a relative to show you the space and say you must sign the lease immediately. Once you agree, they ask for the first month's rent by e-transfer and go on to say that you can cancel the e-transfer if you don't want the place."

Anonymous renter, Vancouver, B.C.
Fake listing scams are sometimes incredibly hard to spot, as scammers often get photos from real properties that are listed for sale or rent elsewhere, making them appear real until it's too late.
How to avoid:
Verify Ownership: When browsing listings, either use a platform with verified landlords & listings, or research the rental property's ownership through public records to confirm the owner's identity.
In-Person Inspection: Insist on viewing the property in person, or at least through a video tour if you're renting from abroad, before making any payments or providing personal information.
Beware of Red Flags: Be cautious of unusually low rental prices, blurry photos or bad grammar in listings, and requests for payment through untraceable methods.
2. Deposit fraud
In this scam, which is often tied to fake listings, fraudsters pose as landlords and request substantial deposits from prospective tenants to secure a rental property. However, once the payment is made, the scammer vanishes, leaving the renters without a place to stay and their money gone.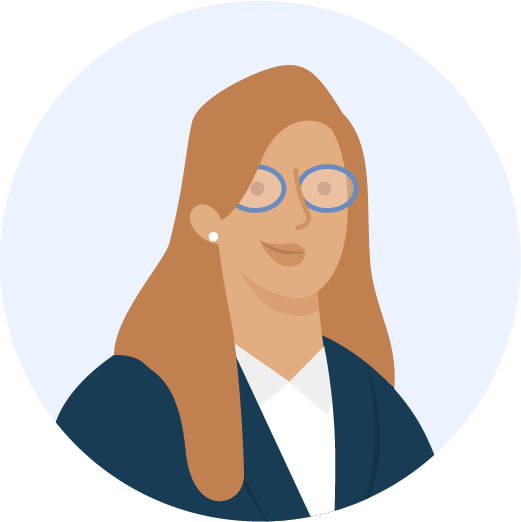 "A home in my area was listed on Craigslist for rent. Besides text messages, the landlord never responded to my phone calls. After signing a rental agreement, I requested to view the property before sending money. But the landlord demanded the money first, so I didn't end up renting the place."

Anonymous renter, Toronto, ON
Often, the type of deposit requested isn't legally required in the property's jurisdiction, for example, application fees, first month's rent prior to signing a lease, and security deposits where they aren't permitted.
How to avoid:
Meet in person: Always meet the landlord or agent in person at the rental property if possible and never send money without physically verifying the property's existence.
Written agreements: Insist on a written rental agreement detailing terms and conditions, including the refund policy for deposits. No deposits are required prior to signing a lease.
Use trusted rental platforms: Prefer reputable rental websites or agencies, ideally ones with verified listings such as liv.rent, for finding properties and making payments, reducing the risk of falling victim to dishonest landlords.
3. Identity theft
By nature, the application process require renters to submit a variety of personal information in order to secure a property. Scammers exploit these applications to steal personal information from unsuspecting applicants. This sensitive data may then be used for various fraudulent activities, such as unauthorized withdrawals, causing significant financial and emotional harm to the victims.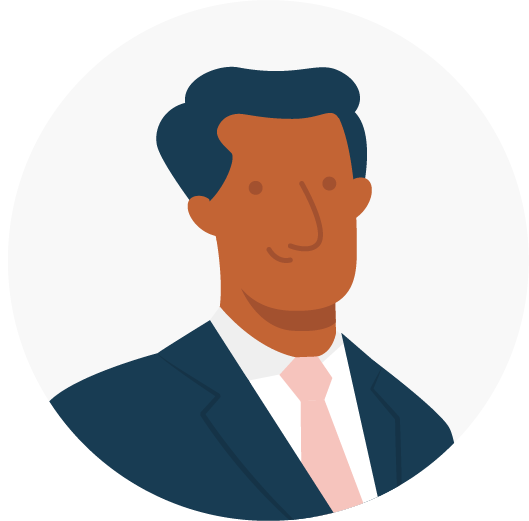 "My sister was desperate to find a place and ignored the telltale signs of rental scams: too good to be true pricing, unable to view property, poorly constructed emails, non-Canadian number. She ended up giving copies of her ID and SIN, so I had her to freeze her credit and report the fraud."

Anonymous renter, Montreal, QC
While there is plenty of personal information required on applications, renters are encouraged to educate themselves on exactly what's required of them, and what type of documents and details landlords are unable to ask for.
How to avoid:
Limit information: Be extremely cautious about providing unnecessary personal details on rental applications, such as your social insurance number, unless absolutely necessary.

It is reasonable for landlords to view (but not retain) documents such as your T4 and bank statements. You can protect yourself when submitting these documents by blurring out sensitive details such as your Social Insurance Number (SIN) and bank account numbers.

Secure channels: Ensure that any documents or applications containing sensitive information are submitted through secure and encrypted channels. On liv.rent, we use secure, cloud-based storage and military-grade encryption to ensure your precious information remains safe.
Verify landlord identity: If you're using a platform like liv.rent, ensure that the landlord's identity is verified before sharing any personal data.
4. Bait-and-switch scams
In this type of rental scam, dishonest landlords or agents show renters a different property than the one advertised, often subpar or less desirable in some way. This deceitful tactic aims to pressure renters into accepting a property they wouldn't have chosen otherwise.
Often, some particular detail about the property is misrepresented. In one such case, a renter discovered that the one-bedroom basement suite he planned to rent looked nothing like the photos, and was actually a two-bedroom suite with a roommate he was previously unaware of.
How to avoid:
Inspect the property: Prioritize visiting the exact rental property that was advertised, avoiding any attempts to show a different location during the viewing.
Document everything: Take pictures and notes during property viewings to have evidence in case of discrepancies with the listing description that are discovered later.
Research rent prices: Familiarize yourself with average rental prices in the area to spot suspiciously low or high offers that may signal a bait-and-switch scam.
The latest rental scams to look out for
Rental scams are constantly growing more sophisticated as renters become aware of existing types of fraud. In some newly reported cases, tenants have even been able to view the property in person, before later finding out that it wasn't actually owned by the supposed landlord – making clear the need to be increasingly vigilant and take extra steps to verify ownership in the current rental market.
Below, you'll find some recent reports from other renters about specific times of scams they encountered and links to the full stories.
American couple falls victim to Revelstoke rental scam
An american couple fell victim to a rental scam in Revelstoke, BC. After making a post on the Revy Rentals Facebook page, they were contacted by a landlord offering a 1-bed & den for $1,700. They went through the entire rental process including the submission of personal info and deposit. The landlord even went as far as performing a background check through a supposed lawyer. The couple didn't realize until they showed up to the property that it was a scam.
Source: Victoria News
St. John's homeowner warns of rental scam using her property's address
A woman, who lives near Memorial University in St. John's, finds that her address has been used by scammers dozens of time. Over the past three years, she estimates that 35-40 people came to view her property only to realize that it was a scam. It was barely noticeable at first, but these visits started picking up last year – becoming a weekly cadence. A young man who fell victim to this scam told her that he saw an ad posted to a student housing group on Facebook.
Source: CBC
Facebook rental scam targets North York renters

A man has been arrested by Toronto police in connection to a rental scam on Facebook that targeted renters in North York. Under the name "Diamond Dallas Taylor", the suspect advertised a room for rent at 1818 Weston Road on Facebook Marketplace and posed as the unit's owner during showings. After potential tenants paid the $800 deposit to secure the room, he would cut off contact. Police believe that there may be additional victims and urge them to come forward.
Source: Toronto Star
Sophisticated rental scam in Victoria claims multiple victims
A couple who recently moved to Victoria, B.C. from Alberta encountered a "sophisticated" rental scam where a fake landlord actually showed the property in-person, before meeting the couple in-person on move-in day, collecting a $900 deposit and half a month's rent before disappearing. This case illustrates the growing complexity of rental scams, as this "landlord" had a key fob to the outside door, a key for the unit, and was able to describe the building's key features – even going so far as to check references. Victoria Police later confirmed that there were at least 10 similar cases in the city.
Source: Global News
How to report a rental scam
If you're encounter a scam, don't panic. Unfortunately, as many as 43% of renters encounter fraudulent listings, so you're not alone.
There are a few steps renters should always take as soon as they realize they're dealing with a fake landlord or listing:
Flag the listing – Flag the the listing within the platform immediately so they can remove the listing and flag the person who placed the ad.
Freeze any transactions – Freeze any financial transactions you may have put in motion. Contact your bank to explain the situation and follow their procedures.
Inform the authorities – If you've been the victim of a rental scam or another type of fraud, report it to the Canadian Anti-Fraud Centre (CAFC) at 1-888-495-8501.
Educate yourself – To prevent a repeat occurrence, the most important thing is to educate yourself to avoid being a victim of rental scams. Know your rights as a tenant.
If the scammer has your address and is sending someone to your home to pick up money, or if you feel your immediate safety is threatened, you can call 911 to report a fraud in progress.
If you are not experiencing immediate danger but did lose money, you can contact your local RCMP detachment to report the incident.
If you did not lose money, then contact the Canadian Anti-Fraud Centre (CAFC) at 1-888-495-8501 or report the scam online.
---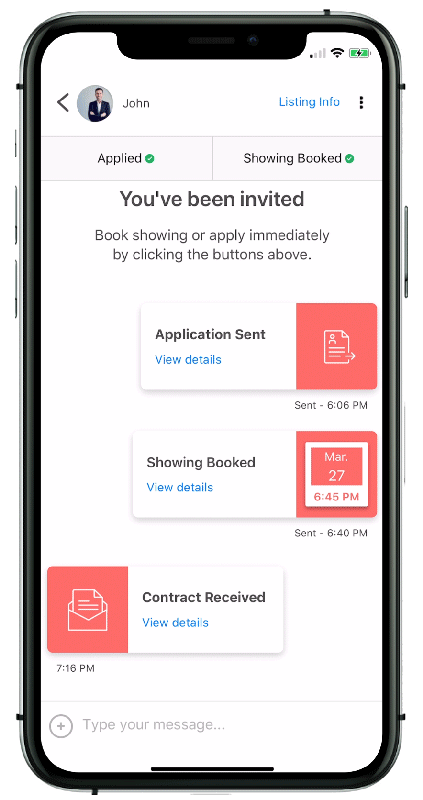 Rethink The Way You Rent
Not on liv.rent yet? Experience the ease of digital applications & contracts, verified tenants & landlords, virtual tours and more – all on one platform. Sign up for free or download the app.
Subscribe to receive the latest tenant & landlord tips and get notified about changes in the Canadian rental market.
>> Stay up-to-date on the average rent in Vancouver, Toronto and Montreal: Rent Reports.