As a landlord or tenant, conducting viewings during the COVID-19 pandemic has become a challenge. In many jurisdictions, viewings have been canceled completely. Thankfully, our latest digital feature can help landlords adjust to a rental market that is rapidly shifting online. Our new video tour feature reduces the need for in-person viewings and enhances your property listings. Unlike static images, videos will give prospective tenants a better spatial understanding of a property in an effective, contact-less way. They are key to a landlord or property manager's business continuity at this time.
RECOMMENDED READING: COVID-19 Support for Landlords
Conduct Viewings Online with liv.rent Video Tours
Easy uploading of video enhances your property listing complementing the images you may have uploaded. At this time, during the COVID-19 pandemic, it is a particularly important way to attract potential tenants giving them a more holistic understanding of the property before requesting a viewing. The more information a tenant can collect on a property, the better equipped they are to make an informed decision on a home.
For landlords, it distills the number of viewings required to a minimum as only very serious applicants will request an in-person showing after having seen and read all they can about a listing. Hopefully, the video tour is sufficient for a tenant to commit to a property. In which case, the entire process can be completed digitally using liv.rent – the perfect turn-key solution for this pandemic time.
How do I upload videos on liv.rent?
This feature is easy to employ and gives users – landlords or tenants – another way to showcase or view a property.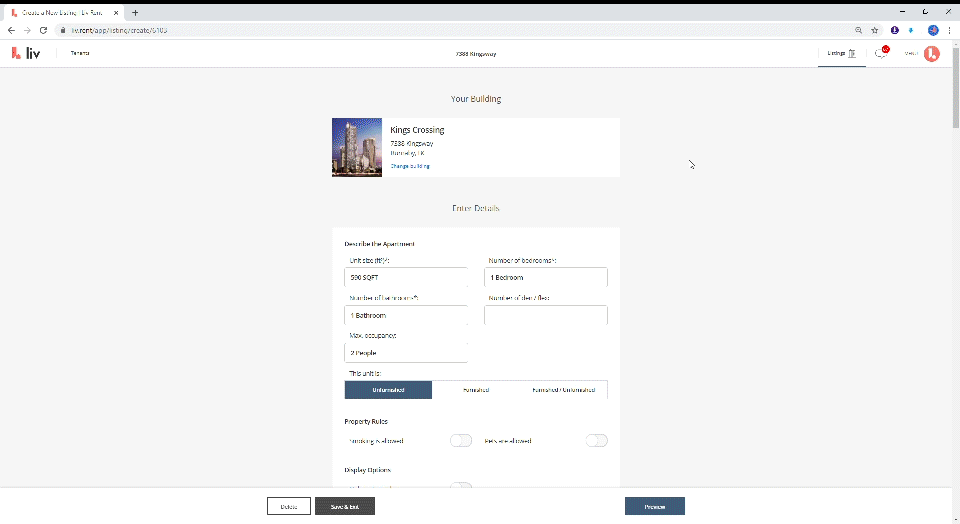 For landlords, just follow these 5 easy steps:
Login to your landlord account on liv.rent.
Under the Listings menu, select the listing you want to Edit.
Scroll down to the Video section (below images).
Click on Upload.
Make your changes live by clicking on Publish (if it's a new listing) or Update (for existing listing).
How can renters view videos on liv.rent?
Once your video tour is processed, it will be 'live' along with your listing's details. Prospective tenants will now see the option to view the video, just below the carousel of images, when they select your listing. They will follow these simple steps: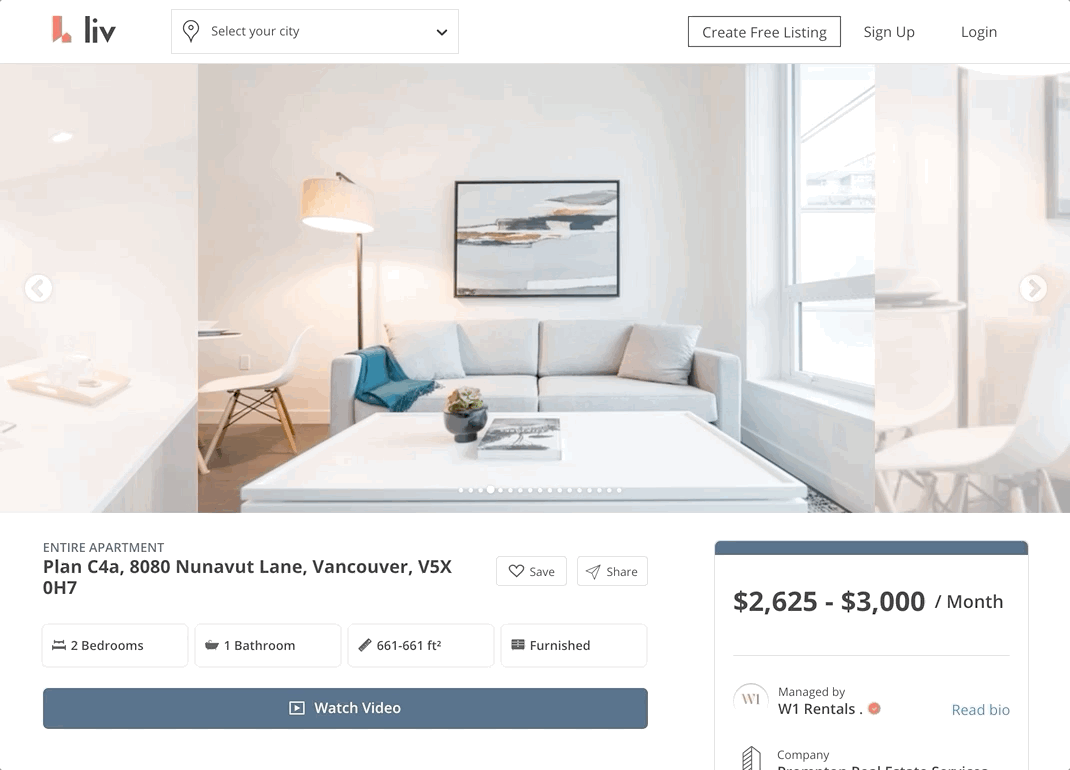 Head over to liv.rent.
Select a listing.
Below the image carousel, click on Watch Video (this option will be available across all listings with an uploaded video).
Tips for Filming a Virtual Showing
Virtual showings a great way to streamline the viewing process while minimizing in-person contact. Even for rental processes post-COVID-19, virtual showings are a great way to market your property. Follow these tips for filming a video tour:
Plan your route before starting to film – having a clear plan on which areas to showcase fist, and last. Plus, this will help you avoid capturing repetitive footage and keep your audience engaged.
Make use of audio – show some personality by speaking through the video tour, or adding a voice over. Try your best to mimic the experience of an in-person showing.
Highlight the selling points of the unit – elaborate on the details and features of the unit. For instance, if the rental has an in-suite balcony, make sure to include a full tour of that space.
RECOMMENDED READING: Building your Brand as a Property Manager
---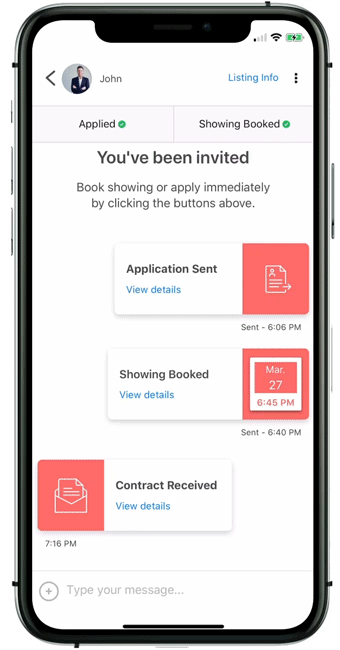 Review, sign and send standard BC Residential Tenancy Agreements in minutes, wherever you are with the liv.rent app.
Sign up to start digitalizing your rental processes.
Have some feedback for us? Any other features you want to see?
Contact us via Live Chat during business hours or email us anytime!