Tenants
[Updated 2020] 15 Tips for Finding an Apartment in Vancouver
Finding an apartment to rent in Vancouver is always a challenge. It requires hours of research, communication with landlords and property managers, securing of references and, obviously, searching and actually finding a place you want to call home. Below we've provided a number of tips designed to help make your search more effective and hopefully, less stressful.
How To Prepare Your Renter Profile
Tip #1 – Prepare for your apartment hunt like you would for a dream job.
Have all your application information ready so you can apply on the spot.
You will need the following documents:
– proof of employment and recent pay stubs
– references from past landlords
– a short description of you and your hobbies;
– a photo ID (which makes it easier for them to remember you)
Create a "digital rental resume" with the liv.rent platform.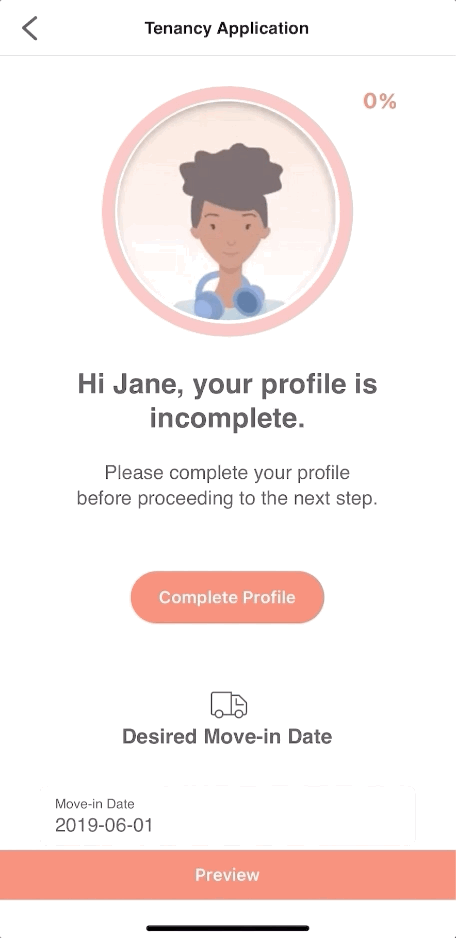 Use liv.rent to handle everything from search, application, credit check and appointment scheduling to lease agreement and payment.
Here's how it is done: How to: Apply to Multiple Listings with One Renter Resume
Tip #2 – Have your finances ready.
Make sure you have enough money to cover at least 1 month's rent as well as security deposit (a.k.a damage deposit) so you can commit on the spot.
In BC, a security deposit can be a maximum of half the monthly rent (e.g. if rent is $1,000 per month, security deposit can be up to $500).
For pet owners, you will need to pay another 1/2 month's rent as a pet deposit in which case you will need a full month's rent in total for a deposit.
RECOMMENDED READING >> Deposit Debrief: Your Questions on Security Deposits Answered
Tip #3 – Contact your references in advance.
In preparation, contact your references letting them know they might be receiving a call from a landlord so they aren't caught off guard and actually accept the call.
Tip #4 – Provide notice to your current landlord.
If you are currently renting, remember to provide your current landlord with a minimum of 30 days notice of your departure – typically, in writing.
How to Search for an Apartment
Tip #5 – For best selection, search early in the month.
For potentially negotiable rates, search after the 20th of the month. Time of year is important too. If you have a choice, consider looking in the winter months October-February. Fewer people are looking over the holiday season and when it is cold outside.
Tip #6 – Visit the neighbourhoods you're interested in.
Hit the pavement. Explore the neighbourhood to get a lay of the land – see where the grocery stores, transit, gyms, schools, restaurants, community centres and parks are located. Notice things like construction projects – will they bother you? And TALK to people. Ask them what they like and dislike about the neighbourhood.
In addition, while exploring your neighbourhood, keep your eyes peeled for vacancy signs in front of apartment buildings or "for rent" signs. Some property managers are old fashioned and rely simply on inquiries from passerby traffic. Collect and call the numbers.
Tip #7 – Leverage your own network.
Leverage all your contacts -real and virtual. Let it be known that you are looking for a new place.
With liv.rent, once your digital rental resume is saved in the app, landlords can search for you as well through with our "Suggested Tenants" feature! The more help the better, right?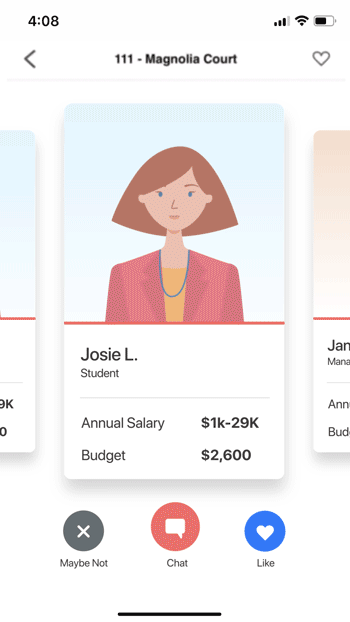 Tip #8 – Check rental listing sites.
This is the easiest way to find out what is out there. Try looking at liv.rent, Craigslist, Kijiji and student accommodation sites as well.
The liv.rent platform allows you to simply indicate your preferences and begin a secured search of verified listings (by verified landlords) within the city of your interest.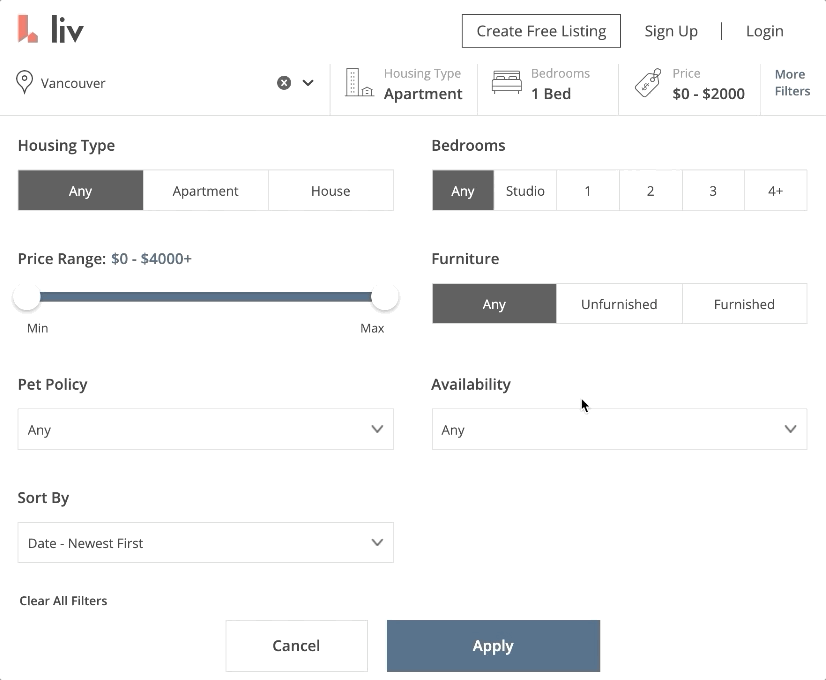 Tip #9 – Stay organized.
The places may begin to blur. Keep notes and take photos to keep track.
Tip #10 – Google the property names.
A wealth of information can be revealed by a google search. Look to see if there are any complaints online regarding building management, maintenance, noise, neighbourhood etc.
Tip # 11 – Finally, apply often.
You may think you are the ideal tenant and a shoe-in for that perfect apartment but there are likely others just as qualified as you, competing for the same home. So to ensure you have a roof over your head as soon as possible, cover your bases and apply for any and all viable places.
Apartment Viewing Tips
Tip #12 – Check appliances, cell reception, networks.
When you are viewing an apartment, have the landlord demonstrate that all appliances are in working order, cell phone reception is adequate and verify connectivity (i.e. whether it is included in building).
Tip # 13 – View in Daylight.
Viewing a home in daylight will give you a better sense of the living space. You will see how much light exposure there is, and how well the unit is maintained etc.
Using liv.rent, you can book a viewing directly with landlords within the app, so no more back and forth with landlords trying to set up times. Our tenants have a 95% booking rate with our qualified and vetted landlords.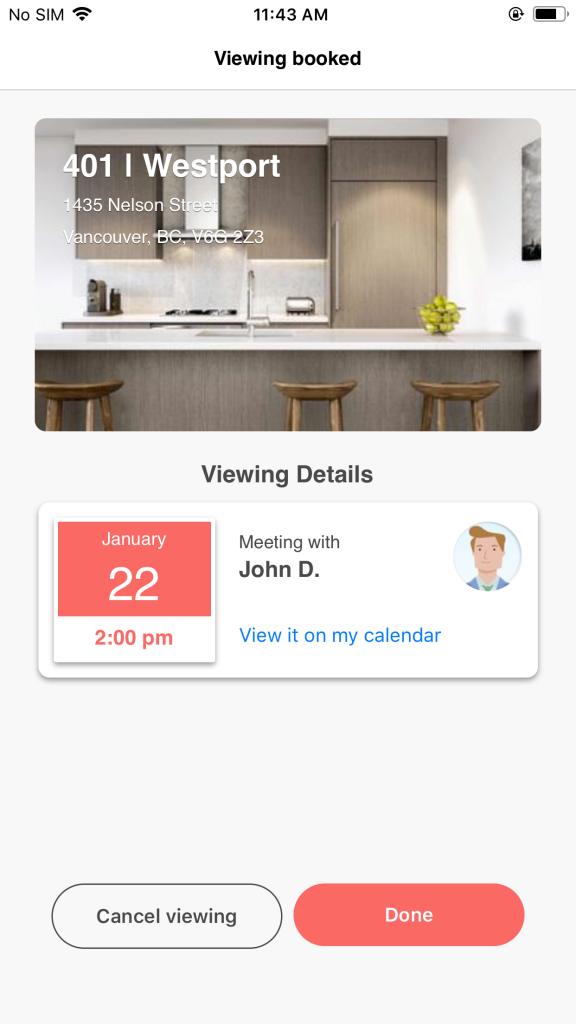 What To Do Before Signing a Lease
Tip #14 – Narrow down your selection & ask the hard questions.
Once you've decided on 3-4 possible homes, be prepared to negotiate with the landlord or property manager. Ask the landlord questions like:
What is included in the rent – utilities, internet, parking etc?
What are the building rules – ask to see a copy of strata bylaws?
Are any discounts available? Some landlords may give you a month free if you are willing to sign a longer lease.
What is the elevator booking cost and protocol for moving day?
Tip # 15 – Complete Tenancy Application ASAP.
Ideally, complete the application on the spot if you really like a place. The sooner a prospective landlord can review your application and call your references, the higher your chances of securing a space is.
To help you decide where to live, check out our neighbourhood guides for these parts of Metro Vancouver:
If you're looking to avoid the common hassles that come with searching for a new place, check out liv.rent and experience verified listings, digital applications, contracts, and payments in the palm of your hand. Click here to sign up now or download the app to get the full search by map experience.
Follow us on Instagram and Facebook for monthly rental stats, feature updates and the latest rental info.
Cover Image Source: Unsplash