Suggested Tenants are Perfect for You!
One of the main questions we get asked from landlords is how to find good tenants. With our Suggested Tenants feature, we make it easy for you. With each listing that gets posted, a curated list of prospective tenants is generated based on their specifically selected filters. This is a great way to generate tenant leads when you aren't getting any!
Based on your listing information, liv.rent will present you with Suggested Tenants who are looking for a property just like yours!
So, how do you find and contact your curated list of Suggested Tenants? See below.

1. Select your property
Navigate to your Listings tab in the app or web platform and click on the listing you would like to rent out.

2. From the menu, select "Suggested Tenants"
All tenants, whose search preferences match your listings, will appear in your list. This will give you a basic profile view of their Renter Resume, which includes their name, job, salary range, and rental budget.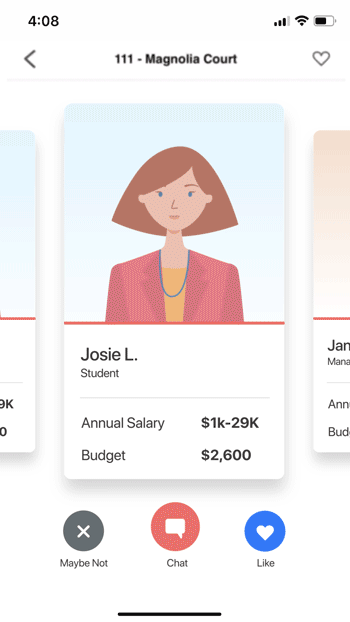 3. Review them carefully
'Like' the ones that interest you the most to curate your list of viable tenants. Make note of how complete their profiles are, and also pay attention to see if they have a verified badge next to their name. If their profile includes a badge, that means they have submitted a government issued ID and have verified their profile.
4. Initiate communication
Initiate a 'chat' with your curated list of candidates. You can invite them to book a viewing with you, or if you already love their profile, invite them to apply right away!
Pro Tip: When renters apply to your listing, you will get a full view of their Renter Resume including their Liv Score, which includes information like credit and payment history. Read more about the Liv Score and how it helps Liv Rent landlords here.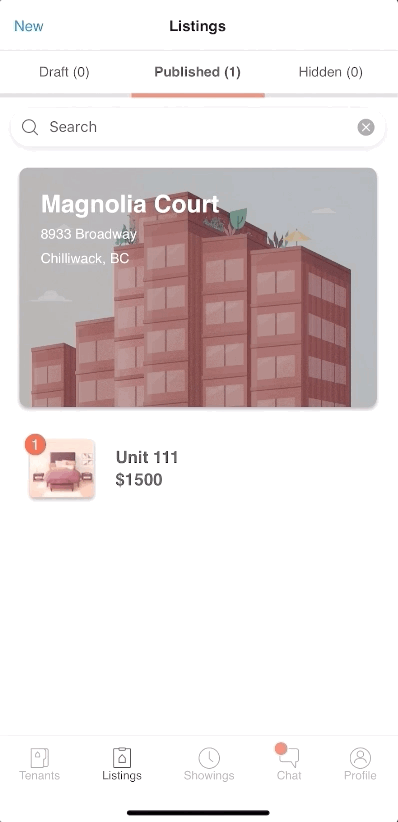 And, just like that, you've successfully initiated a conversation with people who are looking for a listing just like yours!
---
Also check out our post on New Landlord Web Features and learn how easy it is to manage your properties, applications and agreements on line, or in the liv.rent app!
Have some feedback for us? Any other features you want to see? Contact us via Live Chat during business hours or email us anytime!
Haven't tried liv.rent yet? Click here to sign up now!