Introducing the Suggested Tenants feature
One of the most common questions we get from landlords is how they can find quality tenants faster. With liv.rent's new Suggested Tenants feature, we make it easy. For each new listing you post, you'll be shown an automatically generated list of prospective tenants whose search filters align with your listing. This makes generating leads easier as you essentially start off with a pre-made list of potentially interested renters that you can get in touch with.
So how do you find and contact your curated list of Suggested Tenants? Read on for our step-by-step guide on how to make full use of this new feature.

1. Select your property
Navigate to your Listings tab in the app or web platform and click on the listing you would like to rent out.

2. From the menu, select "Suggested Tenants"
All tenants whose search preferences match your listings will automatically appear in your list. From here, you'll be able to see a basic profile view of their Renter Resume, which includes their name, job, salary range, and rental budget.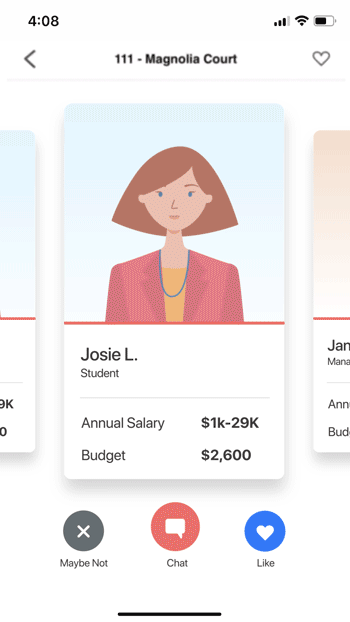 3. Review them carefully
'Like' the ones that interest you the most to curate your list of viable tenants. Make note of how complete their profiles are, and also pay attention to see if they have a verified badge next to their name. If their profile includes a badge, that means they have submitted a government issued ID and have verified their profile.
4. Start the conversation
Initiate a 'chat' with your curated list of candidates. You can invite them to book a showing,
Pro Tip: When renters apply to your listing, you will get a full view of their Renter Resume including their Trust Score, which includes information like credit and payment history. Read more about the Trust Score™ and how it helps landlords find and screen tenants here.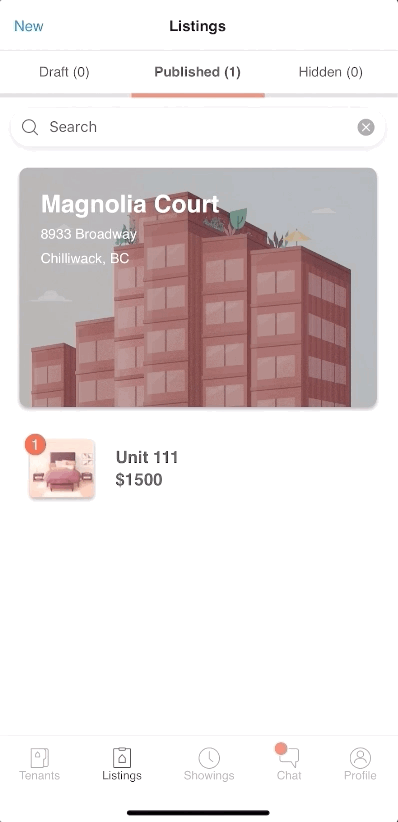 5. Tips on how to reach out to your suggested tenants
Typically, tenants get in contact with landlords whose listing they are interesting in renting. With the Suggested Tenants feature though, we've made it easy for landlords to initiate contact and be proactive about renting out their listing.
If there's a suggested tenant with an especially high Trust Score, or who aligns well with your values, don't hesitate to reach out! Here are a few tips for getting in touch with your Suggested Tenants.
Ask them if they're still looking for a place — Similar to renters asking landlords if the suite is still available, landlords can also gauge potential tenants interest. From there, you can ask:
See if they'd like to book a showing — Since you already know they're looking for something similar to your listing, why not see if they'd like to book a showing? It's nice to add that you saw them in your Suggested Tenants and loved their profile.
Give them more details on your listing — Since you're messaging them first, be sure to let them know a bit more about your listing and and how it aligns with what they're looking for.
And, just like that, you've found and hopefully engaged a selection of tenants looking for a listing just like yours! The Suggested Tenants feature gives landlords quick access to leads who are already interested in what they're offering — another way we're making the rental process easier for everyone..
---
Check out our post on Landlord Web Features and learn how easy it is to manage your properties, applications and agreements online, or in the liv.rent app!
Have some feedback for us? Any other features you want to learn more about? Contact us via Live Chat during business hours or email us anytime!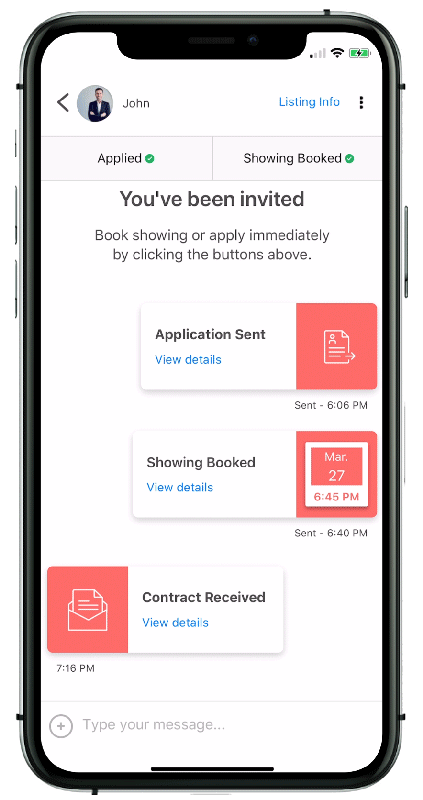 Rethink The Way You Rent
Not on liv.rent yet? Experience the ease of digital applications & contracts, verified tenants & landlords, virtual tours and more – all on one platform. Sign up for free or download the app.
Subscribe to receive the latest tenant & landlord tips and get notified about changes in the Canadian rental market.
>> Stay up-to-date on the average rent in Vancouver, Toronto and Montreal: Rent Reports.