Quite simply one of the most "Vancouver" of all the Vancouver neighbourhoods, let's take a visit to quiet and leafy Arbutus Ridge. This is an area of the city that has only a few exclusive rental properties because it's largely residential and filled with single-family homes. However, as it's growing and developing in areas, there are new opportunities to move into this area and make it your home.
We are liv.rent and we help renters and landlords make the most out of their rental experience together.
You can subscribe now to get the latest updates on the Vancouver rental markets straight to your inbox.
In this neighbourhood guide to Arbutus, we're going to look over everything you need to know about the area including the cost of rent, neighbourhood character, and even where to grab a coffee. And, at the end of this post, we're going to tell you about the new Arbutus Residences where you can easily rent your new home in this lovely neighbourhood.
Feel free to use our table of contents to jump ahead and let's get into this neighbourhood guide now:
Table of Contents
Location: where is Arbutus Vancouver?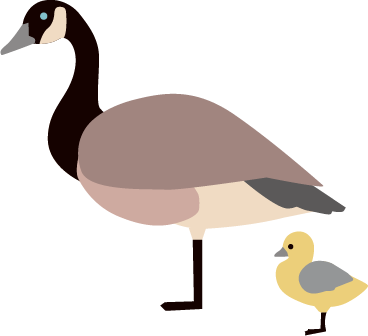 The Arbutus neighbourhood, also known as Arbutus Ridge, is in Vancouver, B.C., Canada. It's on the city's West Side, just south of Kitsilano but north of West 41st Avenue. On the east, it's bordered by Arbutus Street, named after the beautiful tree native to Canada with bright red flaking bark.
It's about a 25-minute drive away from the Vancouver International Airport in Richmond, and less than 20 minutes away from the heart of Downtown Vancouver.
liv.rent – Canada's trusted house & apartment rental website
Search apartments, condos, and homes for rent.
Verified Landlords: Rent from a trusted landlord. Look for the "ID Verified" tag to identify which landlords have been pre-screened.
Quality Rentals: Browse listings that have been checked by our team. Verified by official documents or by mail.
One-Click Applications: Fill out your Renter Resume once and apply to multiple listings in just a few clicks.

What is it like to live in Arbutus?
Arbutus is a quieter neighbourhood, and like most areas in Vancouver, it's full of idyllic detached single-family homes and tree-lined streets. While the City of Vancouver is overall a very safe place to live, Arbutus Ridge is amongst its safest neighbourhoods.
It's a great place for families to settle down, but also single adults who dislike being in the heart of noisy downtown but also don't feel like packing up and heading to the suburbs.
With lots of beautiful parks, unique places to ride a bike or go for a run, and proximity to a half-dozen other Vancouver neighbourhoods, it's a great place to live if you value quiet, community, and connectedness.
Average rent in Arbutus
Arbutus falls under the South Vancouver area in liv.rent's monthly rent report data. If we take a look at the data from May 2021, here are the rental averages in the neighbourhood by listing type:
Vancouver one-bedrooms — $1,647
Vancouver two-bedrooms — $2,366
Vancouver three-bedrooms — $2,917
The area is considerably more affordable than in Downtown Vancouver, where rents for unfurnished one-bedrooms can be more than $2,000 on average. So, if you're looking to make a move to Vancouver, Arbutus is cheaper than being in the heart of the city, but also more expensive than in a more historically affordable part of Metro Vancouver such as Surrey.
Average house price in Arbutus
| | |
| --- | --- |
| Apartment | $863,000 |
| Detached Home | $3.9 million |
| Townhouse | $1.1 million |
Source: Zolo
If you wanted to purchase a home in Arbutus, you might be surprised to find that it's an expensive neighbourhood compared to other parts of Vancouver.
According to the Real Estate Board of Greater Vancouver, the average price for a detached home in April 2021 was $1,755,500.
Schools in Arbutus
Public education in Vancouver is done through the Vancouver School Board, which runs elementary (kindergarten to grade seven) and high schools (grade eight to twelve) in the City of Vancouver.

Here are the VSB elementary and high schools that are in and around the Arbutus neighbourhood:
Additionally, there are a handful of private schools for children in the area including York House School, Little Flower Academy, and St. George's School.
The closest post-secondary school to the Arbutus area is The University of British Columbia, which is consistently rated as the best university in Western Canada. Because of its proximity to the UBC Vancouver campus, there are also many students who live in Arbutus and nearby neighbourhoods like Kitsilano and Point Grey.
Transportation in Arbutus
Public transportation in Arbutus is run by TransLink and includes a number of bus routes that connect the neighbourhood to the rest of the transit system, including access to rapid transit via the Skytrain stations. Plus, Translink is embarking on a new subway project along the Broadway corridor. When completed, it should bring even more connectivity to the area.
Here are the main TransLink bus lines that currently service the Arbutus area:
Rent your perfect home with liv.rent
Search houses, rooms, condos and apartments for rent. Chat instantly with verified landlords. Apply to multiple listings. Save your chat history & signed documents all on one platform.

Recreation & sports in Arbutus

The nearest civic community centers are either the Kitsilano (with an ice rink) or Kerrisdale centers.
Central in the Arbutus neighbourhood and just a ten-minute walk away from the Arbutus Residences is Quilchena Park with a skatepark, a frisbee golf course, baseball diamonds, and more. For those who like to move in time with the music, there's a Dance Co. studio in the area as well.
Additionally, there are also private clubs in the area. The exclusive Arbutus Club is nearby and has a variety of sport and recreation options for members like tennis and a swimming pool. Plus, the nearby Vancouver Lawn Tennis and Badminton club provides more options.
Finally, less than 15-minutes away by car are spectacular golf courses in the Dunbar area on the edge of Vancouver:
Food & entertainment in Arbutus
Arbutus is largely a residential neighbourhood, so for good food, drink, and entertainment options, you might venture into nearby Kitsilano, Dunbar, and South Granville to be spoiled for choice.
The best food near Arbutus

Things to do in Arbutus
Shopping in Arbutus
For the best local shopping experience, try heading to West 4th Avenue, West 41st Avenue, our South Granville to shop from:
Arbutus Residences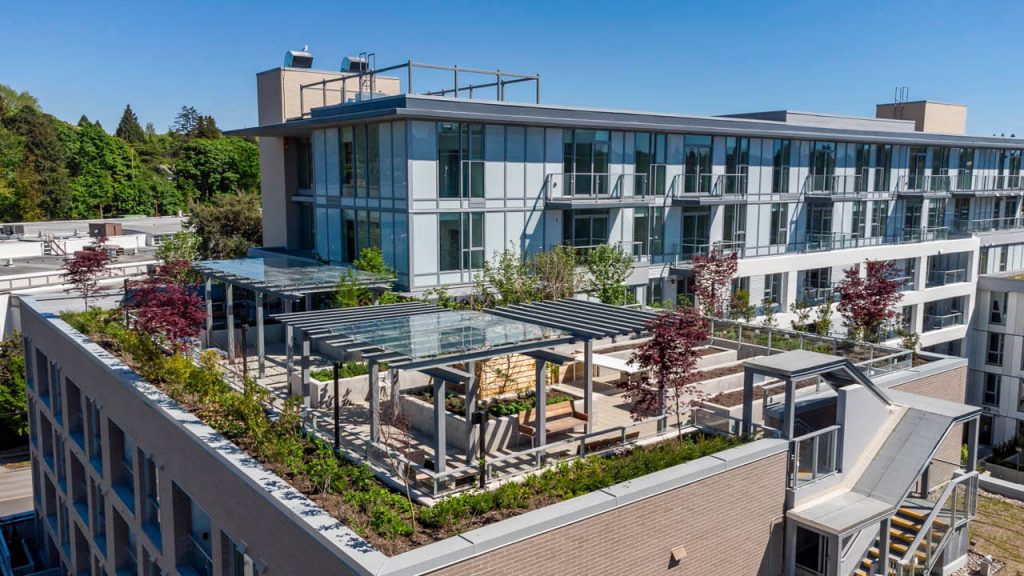 If you have fallen in love with Arbutus, then you'll want to know about the Arbutus Residences. Located on Yew Street, these stunning rental homes offer one-bedroom, two-bedroom, and four-bedroom homes that are poised to let you make the most out of Arbutus living.
Drenched in green space and appointed with incredible amenities:
Rooftop terrace & BBQ courtyard
Fitness gym
Kid's play area & structure
Concierge & secure package drop off
Secure underground parking with bike storage & electric car charging station
It has everything you would need for comfortable living in one of Vancouver's most prominent neighbourhoods.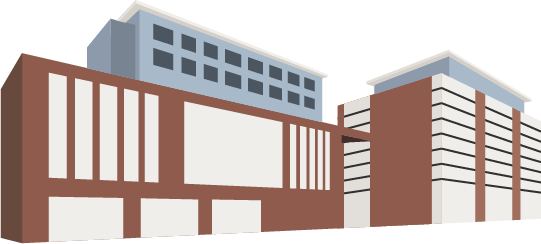 ---
After reading this guide, you can consider yourself an unofficial expert in the Arbutus neighbourhood. When you're ready to find your new home, in Arbutus or anywhere in Canada, use liv.rent — we've automated the entire rental journey for you to make renting fun again.
Read more Metro Vancouver neighbourhood guides:
Please note that some restaurants and attractions mentioned in this article may be subject to COVID-19 related measures. Before you go, always check for updated information regarding openings and follow all public health guidelines.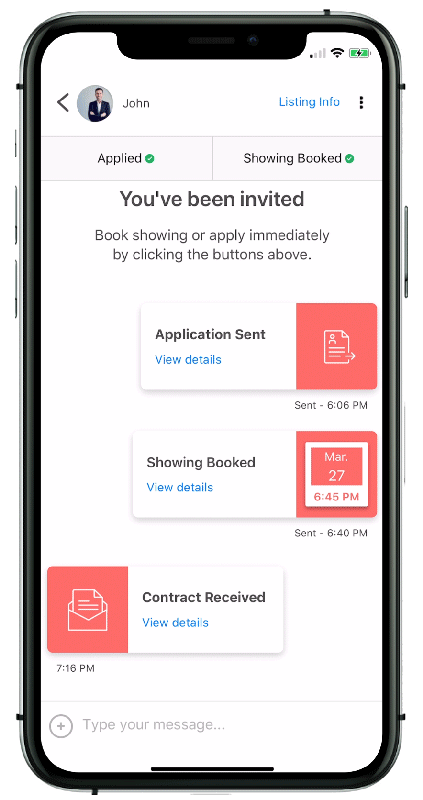 Rethink The Way You Rent
Not on liv.rent yet? Experience the ease of digital applications & contracts, verified tenants & landlords, virtual tours and more – all on one platform. Sign up for free or download the app.
Subscribe to receive the latest tenant & landlord tips and get notified about changes in the Canadian rental market.
>> Stay up-to-date on the average rent in Vancouver, Toronto and Montreal: Rent Reports.