Despite the B.C. Health Authority's loosening of some COVID-19 quarantine restrictions, it is definitely not business as usual for most business sectors in the province including the real estate and rental markets. For the foreseeable future, finding a place to rent will be a very different exercise than it was a few months ago. Thankfully, in terms of payments, many provinces, alongside our federal government are offering some relief to renters, freezing rent increases, banning evictions and, in some jurisdictions, even offering financial benefits to those struggling to meet their payments.
See our reference article for details on government assistance: Coronavirus (COVID-19) Canada – Resources for Landlords and Tenants
In this article we will share some insights and suggestions on renting during the COVID-19 pandemic covering the following topics:
State of the Rental Market
Thankfully, according to LandlordBC, most residents in Vancouver were able to meet their rent obligations in April exceeding expectations. According to their survey of 476 landlords (75% of which owned or managed less than 10 units) and of respondents, 64% said they'd collected 100 percent of April rent; about one-quarter collected half or more of April rent; and only 10 percent collected no rent for April. One-quarter of surveyed landlords had agreed to rent-deferrals with their tenants.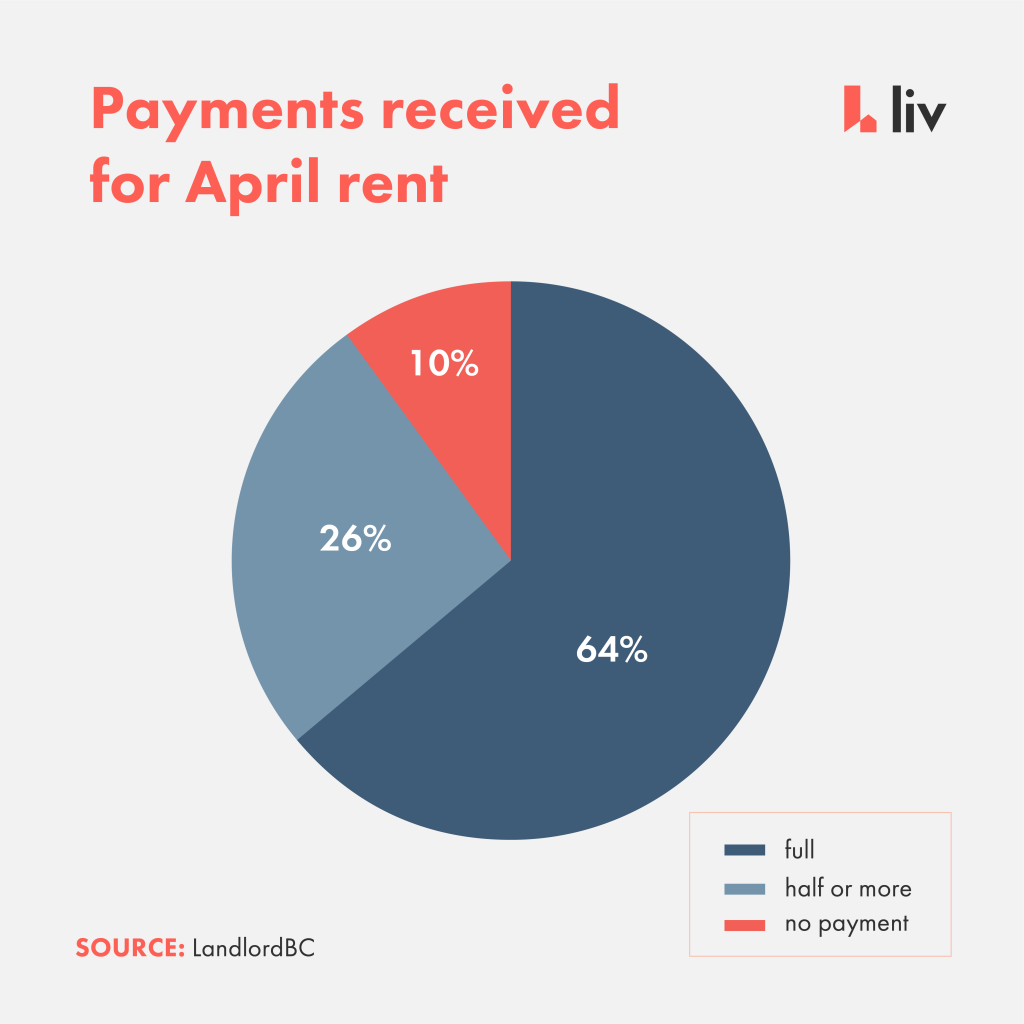 In addition, the province implemented rent and eviction freezes helping to stabilize the market and avoid mass evictions. They've also offered $500/month rental assistance to those whose employment has been impacted by COVID making it easier to ensure rent obligations are kept.
RECOMMENDED READING: Coronavirus (COVID-19) Rent Relief Canada
What the rental market will look like through the summer into fall has yet to be established. Data on May rent has not been collected and analyzed yet but the market should brace for some difficulty as people continue to face employment instability and new employment opportunities are limited. Through this time, we strongly encourage both tenants and landlords to work hard to keep their communication lines open negotiating flexible arrangements if necessary. For landlords, it is helpful to try to keep existing tenants in place as securing new ones may prove difficult as people may be wary of the rental process during COVID. On the flip side, renters will likely only move if absolutely necessary.

As far as our data shows, there is downward pressure on rents, as rental properties have been vacated by students who returned home to ride out the pandemic and whose return is very uncertain. If, indeed, you need to secure a rental property, then follow these tips in finding your next home during the pandemic.
Communication between Landlords and Property Managers
It is always good to build rapport with your landlord or property manager but especially now. Communication channels will be digital but ensure they are kept open and friendly. This way if you are faced with unforeseen cash flow challenges due to the pandemic, there is a better chance of being granted a rent deferral or other form of rent relief than if you are complete strangers or you have a difficult relationship.
To this end, continue to demonstrate that you are a good tenant. Ensure you abide by the terms of your lease agreement and those set forth by the strata if relevant. Be respectful of social distancing guidelines to avoid drawing negative attention from neighbours or your landlord.
Use liv.rent to take advantage of the chat feature when communicating with your landlord. This way all of your rental-related correspondence is kept in one place separate from your sea of emails and texts.
Tips for Viewing Properties during the COVID-19 Pandemic
If you find yourself searching for a home, liv.rent offers the perfect contact-free experience from initial expression of interest in a property to virtual video touring and right through digital applications, contracts and rent payments. Once you've narrowed down your selection and viewed the video tours of the property, you can set up a safe viewing with the landlord or property manager before finalizing and signing your digital lease agreement.
Here are a few tips for viewing a property in person:
Take precautions to view as few properties as possible in person.
Wear a mask to the viewing and try not to touch anything.
Verify with landlords and property managers that they only schedule one potential tenant at a time and sanitize areas that are touched between viewings.
Do not shake hands with the person hosting the viewing and do your best to keep your distance.
RECOMMENDED READING: Social Distancing Do's and Don'ts
For an alternative to meeting in person, try liv.rent's virtual viewing feature. Find virtual showings under the listing photos on most listings on liv.rent.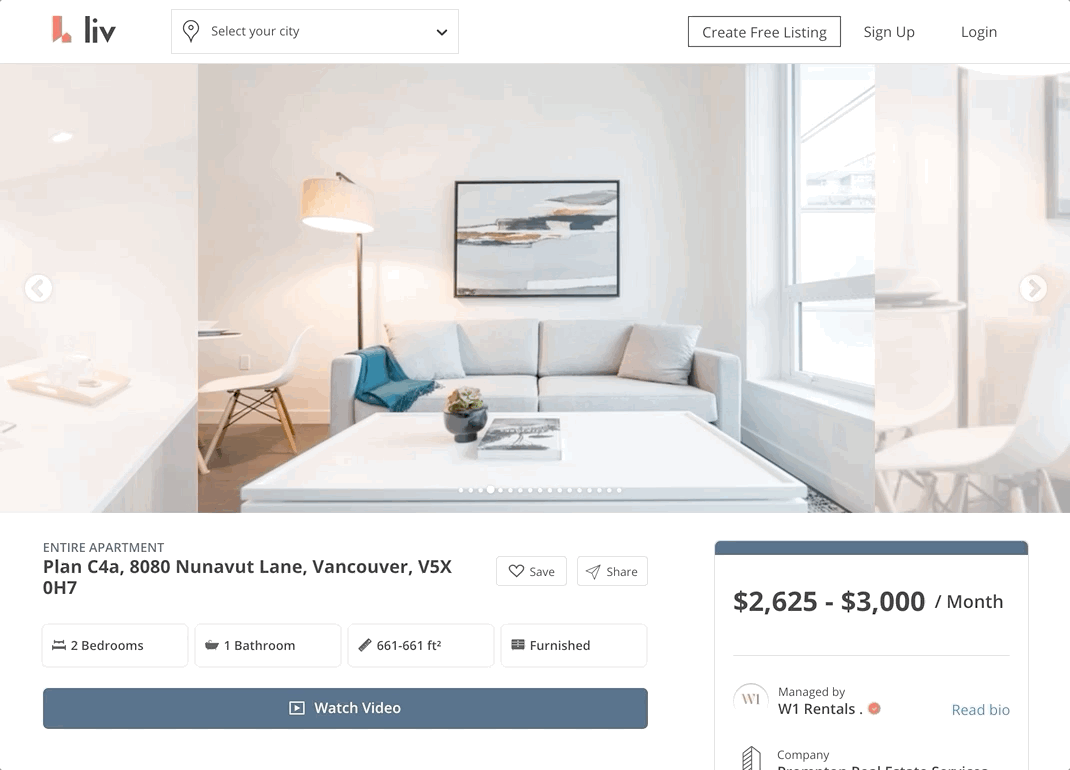 Contract Signing and Rent Payment during the COVID-19 Pandemic
Digital contracts and rent payments are a great way to complete rental obligations while maintaining your physical distance.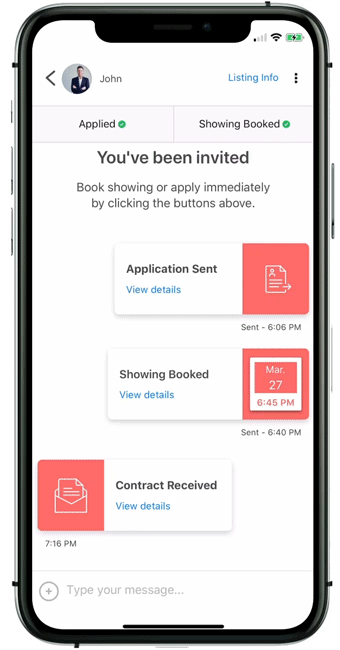 liv.rent facilitates a contact-free contract issuance and signing. Once a Landlord has accepted your application, they can send you the Lease Contract through the liv.rent platform.
Rest assured, all documents, contracts and transactions sent and stored on the platform are secured with AES-256-CTR and SHA1, similar to military-grade encryption. You can provide your digital signature and send it back through the app in return.
When it comes to monthly rental payments, the liv.rent app allows you to pay contact-free by credit card – Visa, MasterCard, American Express and Unionpay (coming soon). E-transfers are also a great resource for making rental payments, while the use of cash and cheques are strongly discouraged during this time.
For details additional details on contact-free renting and rent payments see our previous articles:

Tips for Moving Day
Even at the best of times, moving poses many logistical challenges. Now, during the pandemic, other challenges are added to the pile. Namely, practicing social distancing. Here are a few tips for helping you navigate a move during this time:
Free Move Out Cleaning Checklist For Renters
Are you moving out of your rental unit? Download this full cleaning checklist to make sure you're not missing anything that can result in deductions on your damage deposit.
Use your own or new packing supplies. We do not know definitely how long the virus lives on cardboard so we do not recommend using boxes from grocery stores or friends.
Minimize contact with others. If possible, move on your own. If you need to hire a traditional moving company, keep your distance from the movers.
Secure moving quotes virtually. Many moving companies are providing estimates using video chat or teleconferencing tools.
Once you select a mover, inquire after their safety protocols and ask them what you can do on your end to ensure everyone's safety.
Verify all move details prior to move day. Establish start and end times and provide gentle reminders for social distancing protocols.

Prepare adequate sanitizing materials. On move-in day, ensure you have adequate sanitizing materials on hand like hand sanitizer, masks and gloves. Designate one sink area for the movers to use and make sure soap and towels are available.
Ensure the health of the moving team and yourself. Postpone the move if you are feeling unwell. The moving company will thank you.
A different approach to Condition Inspection Report. Consider reviewing the condition of all the appliances and entire space on your own and then have the landlord conduct one separately as a way of practicing social distancing. Both of you can take photos if necessary and share your respective reports and pictures electronically.
---
Not on liv.rent yet? Experience verified listings, digital applications and contracts, and more – all on one platform. Click here to sign up now or download the app to get the full search by map experience.
Follow us on Instagram and Facebook for monthly rental stats, feature updates, and other up-to-date rental info.