Last Updated: July 10, 2020
Communication is an important part of renter relationships, which is why we have made it so easy to engage with each other through the liv.rent app and email. As a landlord or tenant on our platform, conversations are initiated within the liv.rent app. A record or timeline of all interactions is maintained so that users can reference all exchanges.
When a chat is initiated, our email feature sends a notification to your inbox, simultaneously creating a log of the conversation in email, as well as in-app, for your records. With this feature, you will also be able to receive and respond to email notifications directly from your email account.
How to Find Email Communication
This feature is automatically enabled and gives users – landlords or tenants – the flexibility to converse with one another using the app on their mobile device or via email on their computer. To find it in your settings, just follow these easy steps:
In liv.rent, go to your profile Settings, select Notifications
Under Matches, Email Notification is "On"
Under Chat, email Notifications is "On"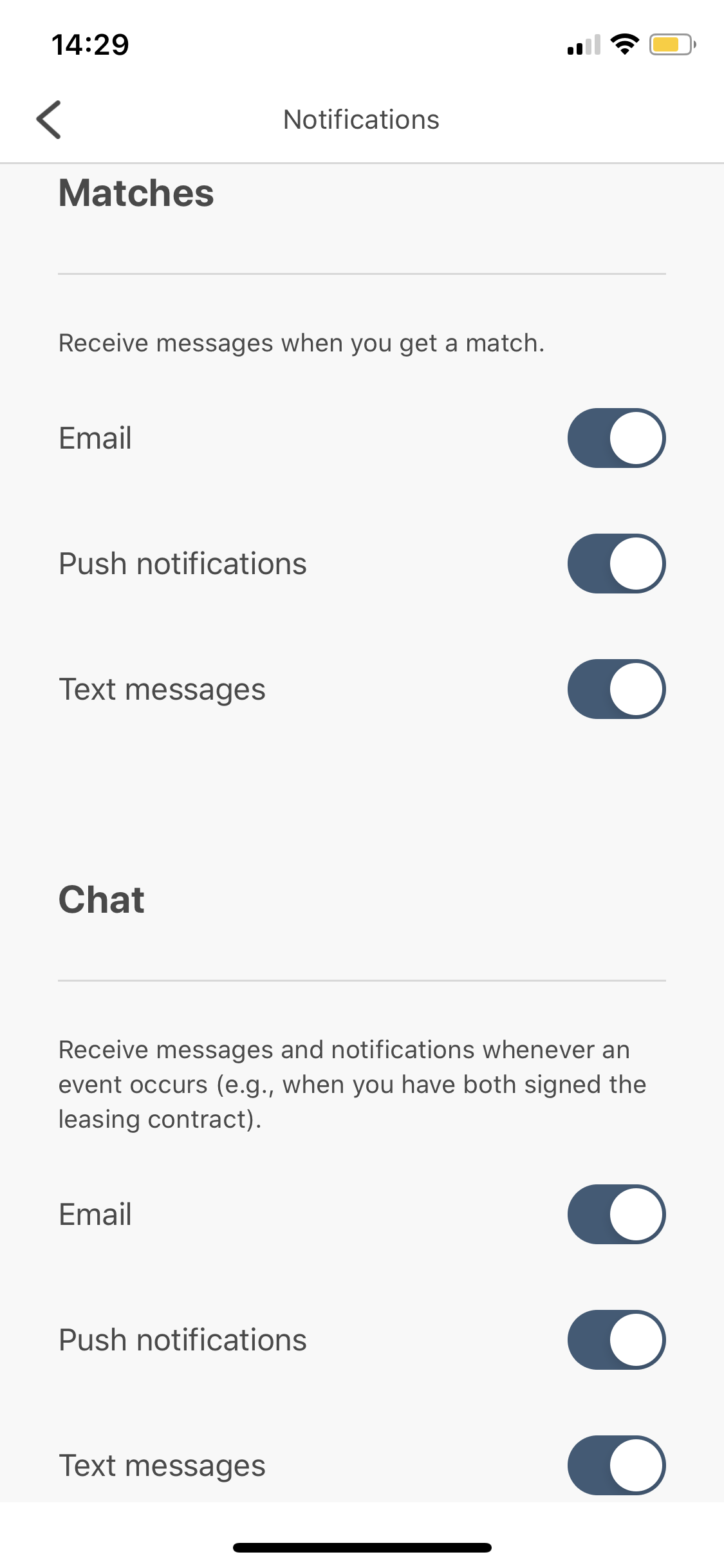 This allows you to be notified by email when a tenant or landlord has reached out to you. The message appears in your inbox with a dynamic link to reply directly from your email account. You may disconnect your email at any time – we'll keep your correspondence safe in the app chat.
Respond with Email
Once you have enabled this feature, every interaction will appear in your liv.rent chat records as well as in email. Once the chat has been initiated in the app, you can respond using one of the options below.
Option 1 – Reply via Email: Respond directly to the email in your inbox. The email conversation will be automatically relayed and stored in the app as part of your conversation timeline, making record keeping a breeze.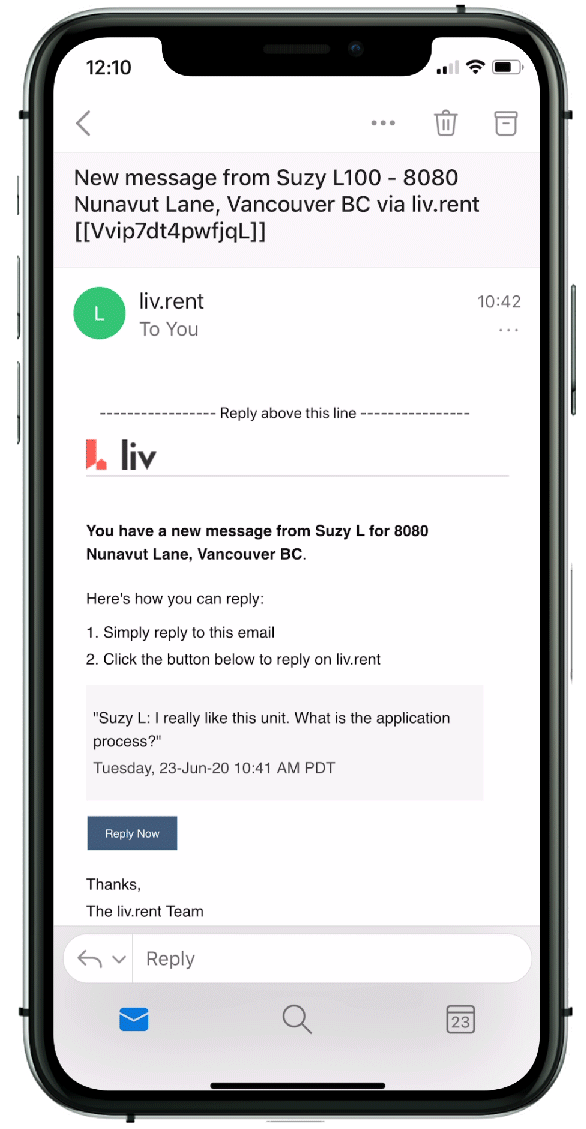 Option 2 – Launch liv.rent App: Tapping the "Reply Now" button in your email notification will launch the liv.rent app, bringing you to the Chat conversation you need.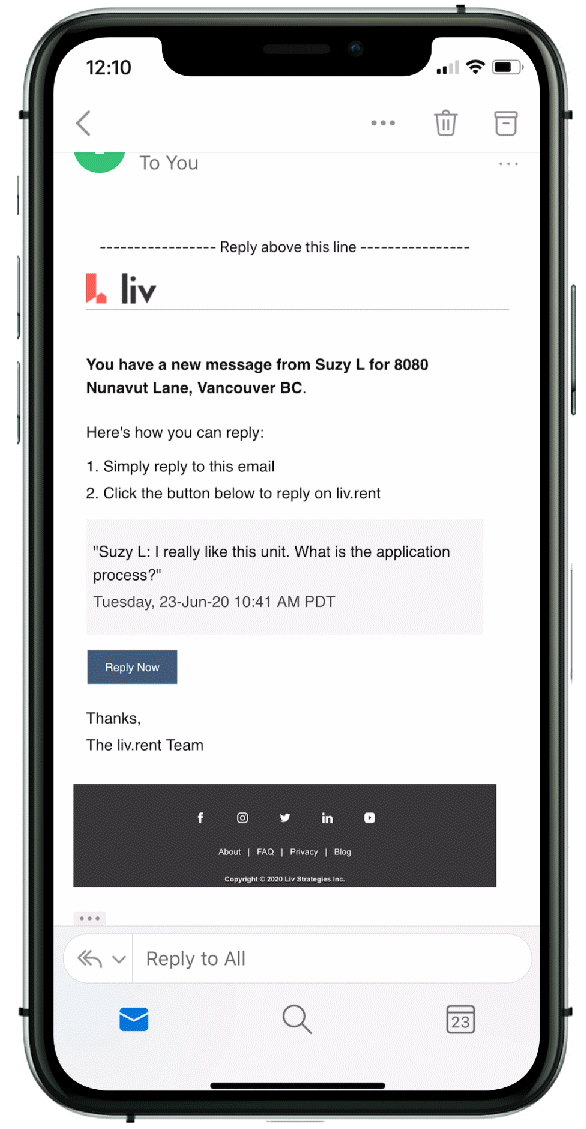 You can access all chats regardless of whether you started the conversation in-app or online. All your messages and tenancy applications will be stored under the Chat Menu. Communication between landlords and tenants is seamless regardless of the chosen chat method.
---
Have some feedback for us? Any other features you want to see? Contact us via Live Chat during business hours or email us anytime!
Haven't tried liv.rent yet? Click here to sign up now!