Lifestyle
Best Off-Campus Housing For Langara College Students
Langara College is a great place in Vancouver to learn, uplevel your skills, or start a new career. And with no on-campus housing options, all those bright students have to live somewhere.
We're liv.rent, a rental listings platform and more that helps students find rental market housing that works for them. We created this guide for anyone studying at Langara College and looking for secure off-campus housing — even if they're not in Vancouver yet.
Langara College has its main campus in Vancouver's Oakridge area with a second, smaller campus located in the South Cambie neighbourhood. There are plenty of affordable neighbourhoods nearby and even cheaper ones further afield if you can commute to campus.
Table of Contents
Search by budget
The price of rent is one of the top concerns for students in Vancouver, the most expensive city in Canada for renters. Use liv.rent's pricing filters to sort homes by the cost of rent:
Search by rental type
On our platform, it's effortless to send an inquiry about a rental listing. You can send a note directly to landlords with just your name and email. And, we've made things even easier for busy students because our chat feature saves you all the back and forth of email and keeps all communication in one place.
So, don't worry about filling out your profile just yet; you don't have to be signed in even to look at listings. And when you're finally ready to apply to a place, we're here to help.
Search by neighbourhood
Langara does not have on-campus housing options for students. However, the campus is located near some of Vancouver's more affordable neighbourhoods. In addition, because the school is right on the Canada Line, homes in Richmond are also a good option for students who can easily take the train to class.
For rent in South Cambie
For rent in Sunset
For rent in Oakridge
For rent in Marpole
For rent in Richmond
Search by transit
Searching for a home by transit is a great way to see how far away you can live from campus while still having a reasonable commute. In Vancouver, rent is often cheaper the further away from the city centre you go. For example, the cheapest Metro Vancouver neighbourhood is actually Surrey.
Pro tip: on every liv.rent listing, you'll see the nearby transit options to help you plan better.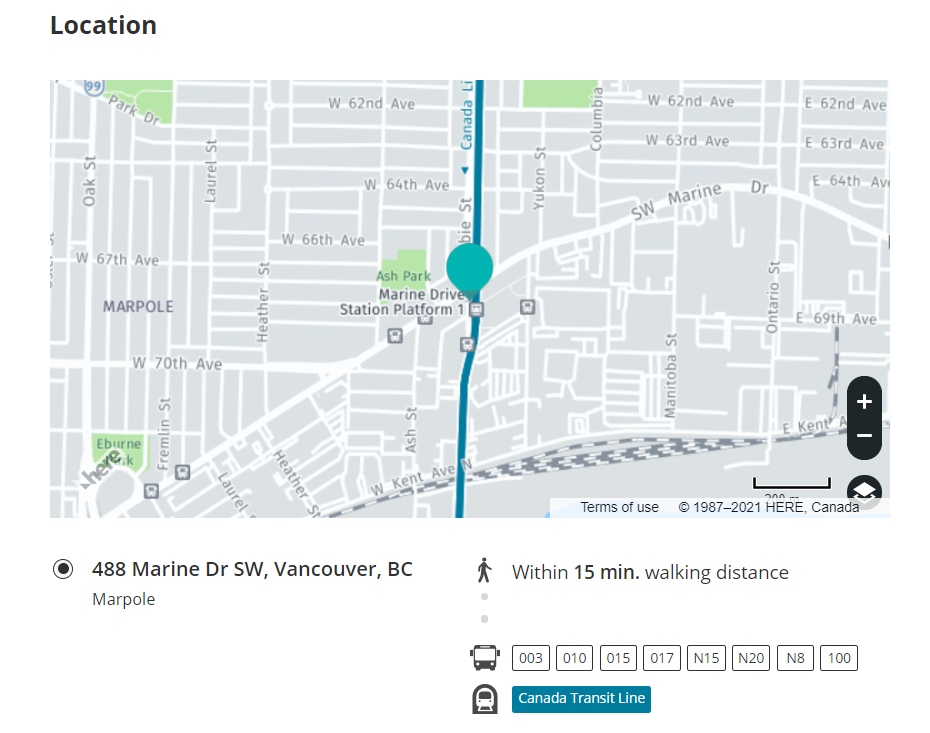 Check out our study on rental averages near transit stations to find a rentable place that fits your budget and lifestyle.
Renting from abroad
You don't have to be in Vancouver, or Canada, to secure safe off-campus rental housing. On liv.rent, you can select:
"I don't live in Canada."
Or, "I'm a first-time renter."
When you're filling out your profile, letting landlords instantly know why you might not have a previous address or references.
Watch now: How To Rent In Canada With Tobi Adekeye
Langara student tips
We checked asked Graciella Llagas, a first-year Langara Nursing Student who lives off-campus, for her insider student tips to uncover secret campus corners, the best coffee spots, and more.
Commuting to Langara
For Langara students, transit, walking, or cycling are convenient options. With a Canada Line stop nearby at Cambie & West 49th Avenue, it's easy to get to class on the main campus.
Langara students have U-passes that allow for unlimited access to the Translink system.
For directions to Langara College, you can visit their website or use Translink's trip planner.
Best Off-Campus Eats
The best off-campus eats are just a few stations away on the Canada Line! We like to go to the Aberdeen Mall food court for affordable Asian food.
Alternatively, fantastic, well-priced Indian food is walking distance away on Main St. from 49th South (Punjabi Market). Pick up samosas, tandoori chicken, or any variety of curry from All India Sweets or Tandoori Oven.
liv.rent – Canada's trusted house & apartment rental website
Search apartments, condos, and homes for rent.
Verified Landlords: Rent from a trusted landlord. Look for the "ID Verified" tag to identify which landlords have been pre-screened.
Quality Rentals: Browse listings that have been checked by our team. Verified by official documents or by mail.
One-Click Applications: Fill out your Renter Resume once and apply to multiple listings in just a few clicks.


Tips for Meeting People
Get involved! As a nursing student, there are three main student groups you can get involved with at Langara. I met so many people through the BCCNP Student Group that I wouldn't have met otherwise. Having friends in different terms allows me to seek mentorship and get advice for life in nursing school.
Best Study Spots at Langara
The third-floor library is the best study spot. Take a left at the top of the stairs and walk to the end until you see the white individual study tables. It has A/C, multiple outlets, and is rarely busy.
Rent your perfect home with liv.rent
Search houses, rooms, condos and apartments for rent. Chat instantly with verified landlords. Apply to multiple listings. Save your chat history & signed documents all on one platform.
Best place on campus to nap or pull an all-nighter
Unfortunately, the school is not open 24 hours — it closes at 9 p.m., so it's impossible to pull an all-nighter on campus. However, Breka on nearby Fraser Street is open 24 hours, and they have the best drinks and food to fuel us for those rough all-night study sessions.
Cheap and late-night eats on campus
There aren't many good on-campus choices, but my go-to cheap "meal" is a buttered bagel at Timmy's (Tim Horton's) at 49th and Main. Less than $2 and heavy enough to fill you up until you're able to get home! Again, Breka is always an option.
Course Selection Advice
Our semesters are block-scheduled, and you choose the courses with the schedule that works the best for you. Some schedules are more popular than others, so I suggest that you sign up for your section as soon as registration is open if you truly prefer one over the other.
Advice to your first-year self
Don't buy new textbooks. Always try to get used books, and try to wait until the first day of classes to purchase them to see if your professor truly requires you to purchase these books.
Take RateMyProf ratings with a grain of salt. Some professors may have lower ratings than others, but this wouldn't necessarily reflect how you will do in their class because everyone is different! I have found that as long as expectations are clear on both sides, miscommunications are greatly reduced.
Practice self-care. Most importantly, find a way to practice self-care. Schooling is mentally and physically exhausting, but even the hardest working students need time away from that constant stress. I'm still discovering my own self-care practices, but I've found that a healthy mind and soul leads to more success in the long run.
Student: Graciella Llagas
University: Langara University, CNSA Delegate
Faculty: Nursing
Year: 1st yearIG: @grxciella
Thanks Graciella!
Student resources
liv.rent has a ton of resources for students renting in Vancouver. Especially if you're an international student, moving to B.C. from out-of-province, or just new in town — it's important to know the ins and outs of renting in B.C. so you protect yourself and get a fair deal.
Check out our guides on everything from renting and leases to tenants' rights and relationships with landlords.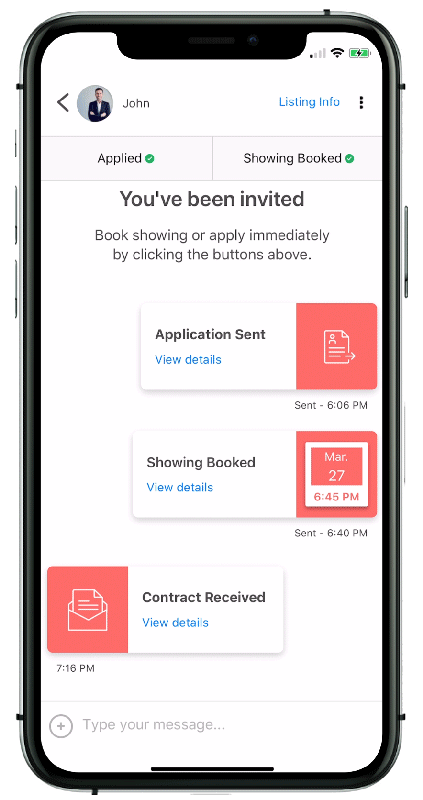 Rethink The Way You Rent
Not on liv.rent yet? Experience the ease of digital applications & contracts, verified tenants & landlords, virtual tours and more – all on one platform. Sign up for free or download the app.
Subscribe to receive the latest tenant & landlord tips and get notified about changes in the Canadian rental market.
>> Stay up-to-date on the average rent in Vancouver, Toronto and Montreal: Rent Reports