Located in one of the most vibrant and evolving neighbourhoods in the city, the Emily Carr University of Art + Design attracts talent from worldwide to study in Vancouver, B.C. First, however, they need a place to call home in the city, so we wanted to help.
We're liv.rent, a rental listings platform with homes all over Vancouver and beyond, and we created this guide to finding Emily Carr housing plus a few tips from an insider on making student life easier.
By applying filters on your listings search, you can find your next home easily. Next, we'll walk you through how to find a home near Emily Carr.
First, sign up on liv.rent — there's no need to fill out your entire profile yet if you just want to search for listings. All you need to send a landlord an inquiry about their unit is your name and email. We save your entire chat history so you'll never lose a message from your landlord.
When you're ready to apply, you can complete your profile and apply with a few clicks and using it to apply to multiple listings, saving you time.
Navigate to the section you want to read in the table of contents or jump into our guide now:
Table of Contents
Search by budget
The price point of a home is so crucial for students. On liv.rent, you can search listings by price point.
Search by rental type
Search by neighbourhood
Emily Carr does not have on-campus housing options for students. Thankfully, the university is located centrally. Between Olympic Village, Mount Pleasant and Chinatown, the area along Great Northern Way was recently rebranded by developers as the South Flatz.
On liv.rent, you can use the map feature to drag and zoom your way across Vancouver's neighbourhoods and find the perfect rental for you.
To get you started, here are some of the neighbourhoods you can rent in that are close to the Emily Carr campus:
For rent in South Granville
For rent in Chinatown
For rent in East Vancouver

Renting from abroad
If you are an international student or renting a place in Vancouver from abroad, then liv.rent is the ideal rental platform for you. In your application process, you can select either:
"I don't live in Canada."
Or, "I'm a first-time renter."
This will let the landlord know the full picture of you as a renter and make it easier for them to accept your application since they won't look for missing information like previous references or Canadian addresses.
Search by transit
Often, students can save money on rent by living further away from campus in cheaper Metro Vancouver neighbourhoods. That's why liv.rent puts transit information on every listing.
Check out our study on rental averages near transit stations to find a rentable place that fits your budget and lifestyle.
Commuting & parking at Emily Carr
Special thanks to student leader Chris Su-Zhou, a third-year Industrial Design student that lives off-campus, for your student tips.
"For students going to Emily Carr — transit, walking, or cycling are best. Given Emily Carr's proximity, it's served by buses and the Clark VCC Skytrain stop is a 10 to 15-minute walk away."
"There are many places to store your bike around campus, and the U-Pass (transit pass) is included in everyone's tuition, so take advantage of it."
"There is a large parking lot behind the campus with places for charging electric vehicles if you drive. The only tip I can provide is to get there early as spaces are limited."
Emily Carr student tips
Tips for Meeting People
"Join a club! To meet people around the school, try joining the many available clubs.
Attend events! The Student Union hosts many events around the year, often serving free food. These events are perfect for mingling and meeting new faces.
Visit other Universities! If you aren't feeling the Emily Carr vibe, I encourage you to visit different universities around Vancouver and join their clubs! It's a great way to meet new friends outside of the Emily Carr design world. In addition, people are generally very open to accepting people from other universities. So don't limit yourself and explore!"
Best Study Spots at Emily Carr
"For study spots, my personal favourites are either the library or empty classrooms. There are many tables and couches around to sit and read at the library, but my favourite is the private study/collaboration rooms. You can book one of the five rooms in the library online and secure a quiet, secluded place to study. Also, have a look around the school; there are many empty classrooms that you can use, but remember to be respectful to any class starting soon."
The best place on campus to nap or pull an all-nighter
"Unfortunately, the school is not open 24 hours, so it's impossible to do an all-nighter on campus. The school is open until 11 p.m. and slightly later during finals. There are no nap rooms on campus, but the library has some pretty comfy couches, and you can always book one of the private study rooms."
Coffee shops near Emily Carr
"McDonald's is my post-midnight coffee spot as most other cafes on campus close earlier in the evening. And, of course, McDonald's also has chicken nuggets to keep your productivity fuelled!"
Cheap eats/late-night eats on campus
"Food choices are limited, but there are countless restaurants around Mount Pleasant — along Main Street, Broadway and in nearby Olympic Village! My personal favourites include Thai Son (authentic Vietnamese, NOT Thai) and Sushiyama on Broadway. There is also Loafe Espresso bar & Pizzeria on campus, which serves up tasty, slightly pricier fare and great coffee. As mentioned before, there is always McDonald's or food delivery apps for late-night."
Must-go Emily Carr events
"There are many events at Emily Carr, and the Student Union usually organizes my favourites. They are always open to suggestions and often implement them in their future events. It's also a great time to meet new people outside your classes and in other majors!"
Advice to your first-year self
"Don't doubt yourself – you are on the right path and keep doing what you love. Stop procrastinating and go out there and do it, no matter how big or small. Everyone starts somewhere, so keep going no matter what anyone says. Know what makes you happy, and everything will turn out fine."
"Meet as many new people as you can and never focus on one area because you never know how many other opportunities might pass you by because of tunnel vision."
"You are young and have nothing to lose, so go out there, don't worry about failure – use that momentum to swing up to new heights."
Student: Christopher Su-Zhou
University: Emily Carr
Faculty: Industrial Design
Year: 3rd year
Student resources
liv.rent has a ton of resources for students renting in Vancouver especially if you're moving to B.C. from out-of-province, or just new in town — it's important to know the ins and outs of renting in B.C. so you protect yourself and get a fair deal.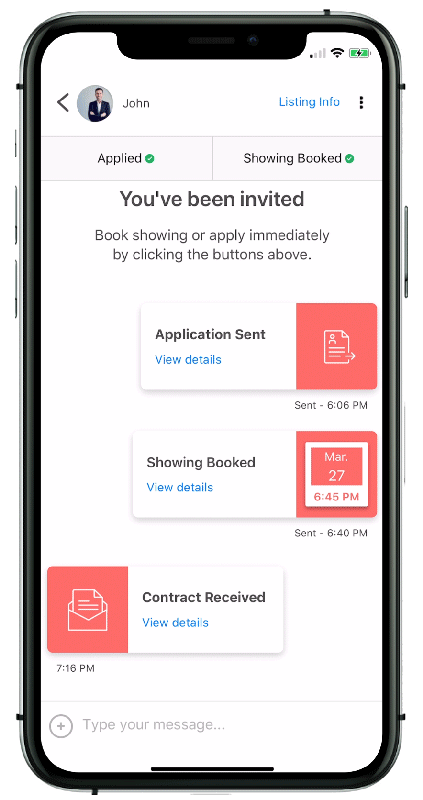 Rethink The Way You Rent
Not on liv.rent yet? Experience the ease of digital applications & contracts, verified tenants & landlords, virtual tours and more – all on one platform. Sign up for free or download the app.
Subscribe to receive the latest tenant & landlord tips and get notified about changes in the Canadian rental market.
>> Stay up-to-date on the average rent in Vancouver, Toronto and Montreal: Rent Reports.