Whether you've lived here for a while and you're striking out on your own, or you're moving to Vancouver for the first time — renting can be daunting. We're liv.rent, and we're here to make everything about renting better. This is our mini-guide to being a first-time renter in the city, and we'll show you all the basics of the process — from preparing and searching to viewing and securing.
Table of Contents
Things to prepare before you start your rental search
1. Prepare your references
You will need to secure up to three references who would receive calls from prospective landlords to speak about your reliability. Given that you won't have a previous landlord reference reach out to employers, bank managers, teachers, and family friends — anyone who can vouch for you.
Pro tip: use liv.rent's "I'm a first-time renter" feature on your profile to help landlords understand better why previous landlord references appear to be "missing" from your application.
2. Investigate the neighbourhoods in Vancouver
Identify your preferred neighbourhoods in and around the city. Then, once you have picked a few, check out the rental averages in the area. You want to know what Vancouver's rental average is so you know when to spot a deal, a scam, and when you might have more negotiating power.
liv.rent's guide to Metro Vancouver neighbourhoods:
3. Create a list of your requirements
Knowing your wants and needs is important before you look for a home. Get clear on what your rental requirements are to help make your search go more smoothly.
Pro tip: When searching on liv.rent, use our filters to help you narrow down your search from the get-go.
4. Make sure you're financially fit to rent
Know the costs of utilities, internet, cable, etc. and be prepared to provide up to a half month's rent as a security deposit. Ideally, 30% of your income should be put towards rent. Curious about what your maximum monthly rent should be? Take a look at our summarized table below:
| | |
| --- | --- |
| Combined Annual Income | Maximum Monthly Rent |
| $40,000 | $1,000 |
| $50,000 | $1,250 |
| $60,000 | $1,500 |
| $70,000 | $1,750 |
| $80,000 | $2,000 |
| $90,000 | $2,250 |
| $100,000 | $2,500 |
How to start your rental search
1. Check rental listing sites
There are lots of rental listing sites out there where you can find your next home, including liv.rent —where you can not only search but also chat with landlords and sign your digital lease all in one place. Check your preferred rental listing site to see what's available.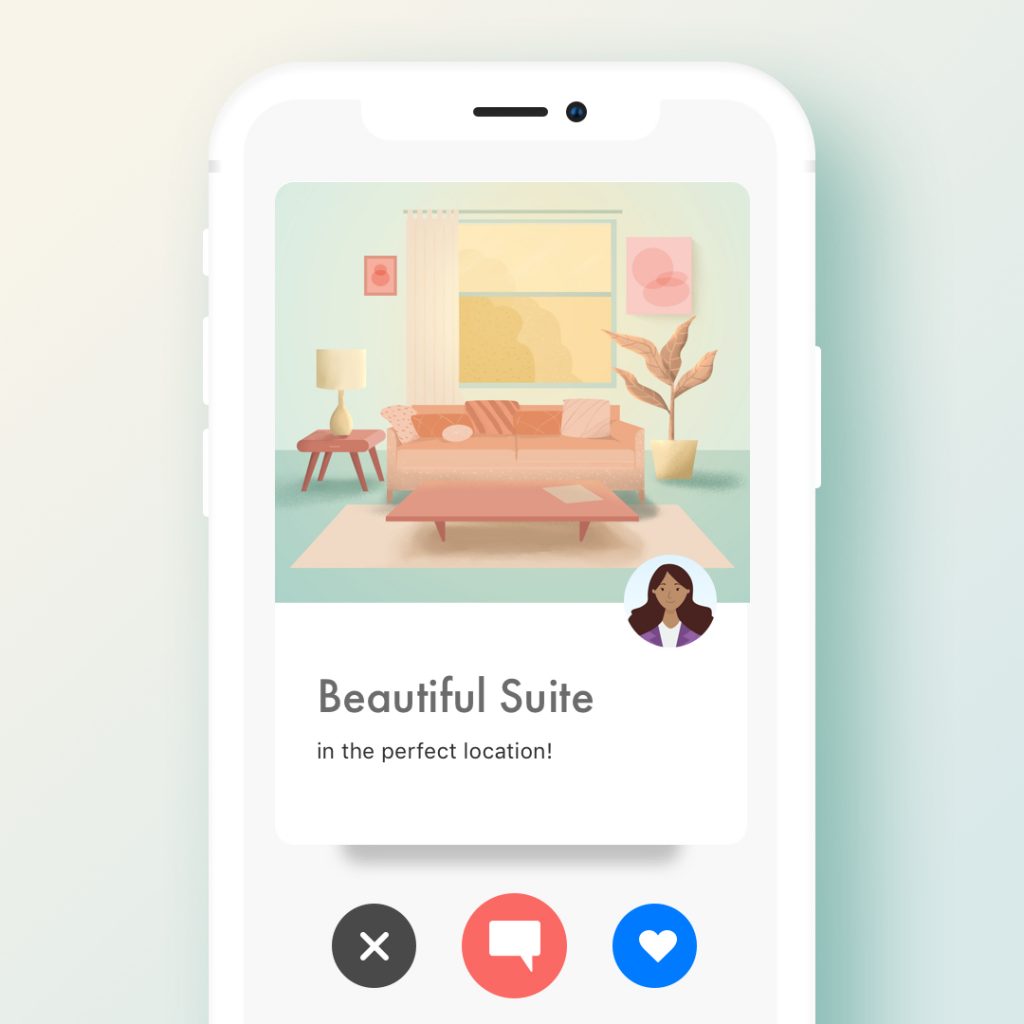 2. Check Facebook groups
In addition to checking out the rental listing sites, you might want to check Facebook groups for available rentals. Join the liv.rent Facebook group for more ways to connect with your next landlord and future home.
3. Look for roommates
If living with roommates seems like a good bet for you, you have many options to find a roommate. You can try using Facebook groups, for example. Or, on liv.rent, you can set your search filter to look for room rentals in shared accommodation. Plus, co-living in Vancouver is becoming more and more popular.
4. Rent from your network
Get the word out to your friends, family, co-workers and more that you're looking for a place. Chances are, someone knows someone looking for a good tenant, and you need every advantage you can get in a tight market. So leverage your existing networks or start chatting to landlords on liv.rent about their units to build up your network today.
Things to look out for during your rental search
1. Beware of rental scams
Brush up on the most common rental scams in Canada, and make sure to keep things like your money and your personal information close to the chest.
Pro tip: As a general rule, until you're ready to sign a lease, you can keep most of your private information to yourself. And, until you have a signed lease by both parties, you don't need to pay anything.
2. Check that things are working
Check that light switches, appliances, and plumbing are all in working order. The last thing you want is to move in only to find out the showerhead doesn't work.
3. Ask questions
Don't be shy to ask questions. Renters should have a few questions prepared to suss out their would-be landlords to assess for both rental unit suitability and landlord reliability.
How to secure your dream rental
1. Pre-submit your application
If you're 99% sure you love the place and want it before you go for an in-person viewing, then it's worthwhile to pre-submit your application. This will show your strong interest in the unit to the landlord and give them more time to reach your references, putting your application on the top of the pile.
2. Complete your renter's resume
This is the kind of information you'd expect to add to a typical rental application.
Identifiers
– Full name
– Date of birth
– Current and former addresses
– Email address
– Social insurance number (SIN)
– Driver's license number
Financial Info
– Credit score
– Income source (e.g. pay stubs)
– Debt info
– Bank account info (e.g. bank statements)
– Rent payment info
– Other financial info (e.g. tax statements)
Background Info
– Employment history/proof of employment
– Educational history
– Criminal record check
– Pet info
– References (e.g. past landlords, employers, etc.)
– Emergency contact
Pro tip: fill out your profile on liv.rent, also called your renter's resume. That way, you only need to fill out this information once but use it to apply to multiple units.
3. Read The Lease Agreement Carefully
Once you've been selected as the preferred tenant, the landlord will issue a lease agreement. Read this binding legal document carefully.
In addition to the standard information included in the lease like the property address, lease term, payment dates and more — you should pay attention to potential penalties for late payments, pets, breaking the lease, subletting, etc. Also, ask if the elevator needs to be reserved for your move and what the associated costs are for doing so. Finally, confirm with the landlord what, if any, utilities are included in the cost of rent, so you aren't left in the dark.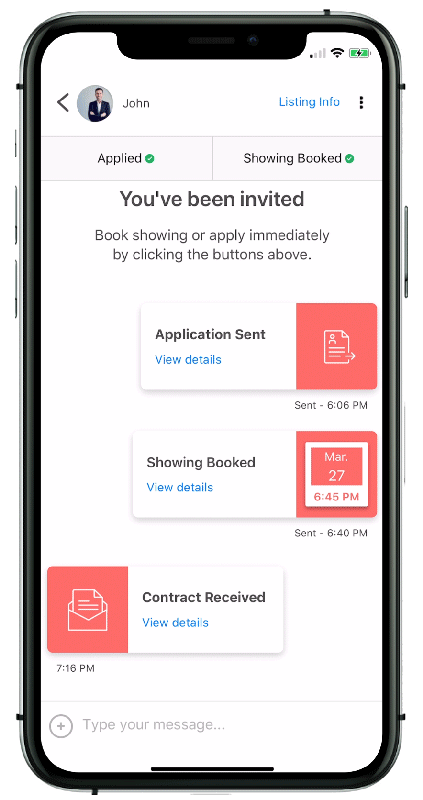 Rethink The Way You Rent
Not on liv.rent yet? Experience the ease of digital applications & contracts, verified tenants & landlords, virtual tours and more – all on one platform. Sign up for free or download the app.
Subscribe to receive the latest tenant & landlord tips and get notified about changes in the Canadian rental market.
>> Stay up-to-date on the average rent in Vancouver, Toronto and Montreal: Rent Reports.