We're springing ahead into 2021 and this April we're looking at the real cost of rent in Toronto. The city continues to see an overall decline in rent —vacancy is up and rental prices are down, making this an ideal time to be a renter and negotiate for a better deal.
However, this downturn might not be here forever. For example, in Vancouver, rents have already started to rebound. Could Toronto be next?
You can get the latest updates on the Toronto rental market straight to your inbox when you subscribe to keep on top of the trends while we continue to see the effects of COVID-19 on the rental industry.
Let's take a closer look at the reported average rent prices for April across the Greater Toronto Area.
These numbers are based on data we gathered from our own liv.rent platform and other listing websites. This report and the rental trends we've identified will help both tenants and landlords to make informed and empowered decisions.
Jump to the following Toronto Rent Report sections:
liv.rent – Canada's trusted house & apartment rental website
Search apartments, condos, and homes for rent.
Verified Landlords: Rent from a trusted landlord. Look for the "ID Verified" tag to identify which landlords have been pre-screened.
Quality Rentals: Browse listings that have been checked by our team. Verified by official documents or by mail.
One-Click Applications: Fill out your Renter Resume once and apply to multiple listings in just a few clicks.

April 2021 Toronto rent trends
Looking at the average rent for a one-bedroom unfurnished apartment in Toronto over a six-month period from November 2020 to April 2021, you can clearly see a slow decline in rent.
As we predicted for the Toronto rental market for 2021, there continues to be downward pressure pushing rents down as we move into the second quarter.
liv.rent has officially landed in Toronto
Start your search today and browse through verified condos, houses and apartments for rent in Toronto. Connect instantly with verified landlords and apply to multiple listings with just a few clicks.
Month-to-month rent change
We're going to see how rent has changed since March by looking at the exact percentage change month-over-month.
Furnished Toronto rent trends
Mississauga and Brampton saw furnished rentals go up significantly at +14.06% and +16.01% respectively. Conversely, it dropped in Downtown, North York, Etobicoke, and Markham.
Unfurnished Toronto rent trends
Unfurnished rent continues to climb in Brampton (+0.45%) and this month, it was joined by a modest increase in Scarborough (+1.27) as well.
In other neighbourhoods, unfurnished rent was modestly down across the board with the biggest drop (-2.01%) in rent in Markham.
Toronto furnished vs. unfurnished averages
We've seen an interesting change in the average rent in Toronto lately, namely that unfurnished rent dropped while furnished rent climbed.
An unfurnished one-bedroom apartment is $1,666 — that's up $13 from March's average. However, for a furnished unit, rent went up $48 from last month to $1,752.
Neighbourhood breakdown
The most inexpensive neighbourhood in the GTA is still Brampton where an unfurnished one-bedroom unit will cost on average $1,475 in monthly rent.
Downtown continues to be the most expensive place to rent a home. The average rent for a one-bedroom will set you back $1,786 — that's down from last month when it was $1,809.
Let's take a closer look across the entire GTA to see how rent is looking in each neighbourhood. The following charts compare the rental averages of one-bedroom, two-bedroom, and three-bedroom units, both for unfurnished and furnished listings in Toronto in April 2021.
Key takeaways:
The cheapest three-bedroom apartments are in Scarborough
The cheapest one and two-bedroom apartments are in Brampton
The cost of a one-bedroom apartment in North York or Etobicoke is just $50 or so less than the same apartment downtown
Gain comprehensive insights about your listings with the new liv.rent Landlord listing Dashboard. Sign in to unlock live insights – find out the average rent for a comparable property, number of views your listing received and more!

Average rent in Canada
Vancouver continues to claim the title of the most expensive city to rent in Canada. The difference right now is small, but growing as Toronto rent drops.
Downloadable Resources
Impress at your next video conference by repping the latest rental averages and trends with our custom virtual backgrounds.
Looking for the full report? Download it for free here.
---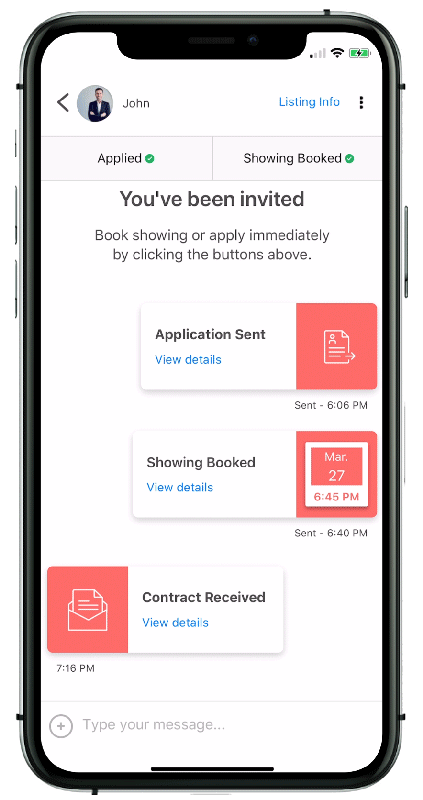 Rethink The Way You Rent
Not on liv.rent yet? Experience the ease of digital applications & contracts, verified tenants & landlords, virtual tours and more – all on one platform. Sign up for free or download the app.
Subscribe to receive these monthly updates on the Toronto rental market. Discover last month's Rent Reports below:
March 2021 Vancouver Rent Report
March 2021 Toronto Rent Report
March 2021 Montreal Rent Report
---
COVID-19 Resources
For information regarding COVID-19, refer to these comprehensive resource posts. They include information on the various federal and provincial assistance initiatives available to help support landlords (small business relief) and tenants (rent relief):
Renting in Ontario
For information on renting in Ontario, refer to these resource posts about leases and evictions.