liv.rent's Landlord Dashboard offers landlords and property managers an efficient way to view, track and manage their property listings, tenant applications and contracts. The intuitive, simple interface provides a comprehensive, single view of all rental data that matters to you – essentially, a digital landlord toolkit to simplify your lives.
In addition, landlords and property managers can benefit from key insights like rent price and applicant comparisons. Below we highlight the top 5 advantages and features of liv.rent's landlord dashboard.
Jump ahead to a specific Landlord Dashboard Highlights:
Landlords & Property Managers
Advertise your rental for free on liv.rent – an all-in-one rental platform.
Maximize Exposure: Multiplatform syndication to Craigslist, Kijiji, Zumper, Facebook Rental Groups & more.
Generate Quality Leads: Chat instantly with ID verified renters & search from a list of suggested tenants.
Screen Tenants Smarter: Easily assess a renter's reliability & trustworthiness with Trust Score – the new intelligent rating system.
Landlord Dashboard Highlights
1. Digital Filing Cabinet
From your dashboard, store, organize, and manage all your rental property-related documents – from anywhere, at any time. Not only can you access, export and print documents (tenancy agreements, applications, complete chat history & more) associated with any of your listings, you can view entire chat histories of in-app conversations you've conducted with prospective or current tenants. This provides a documentation trail of important conversations that may have taken place regarding rent payment, contract renewals or maintenance matters.
2. Listing Insights
In order to ensure your rental property is profitable, it must be occupied and tenant turnover must be kept to a minimum. To do so, pricing it right is key. Thanks to the Listings Insights available on the liv.rent landlord dashboard, you have the information you need to price your property competitively and attract the most suitable, qualified tenants. Our dashboard indicates the average rent for a comparable property and how your pricing compares (+/- %) as well as the number of views your listing has received. This is all vital information to help you market your property better. For example, if you have had a significant number of views but very few applicants or inquiries, it might be that your price is too high, your description isn't engaging or, perhaps, the quality of your photos is optimal. Take the time to re-assess the information you've included for each listing and make the necessary improvements.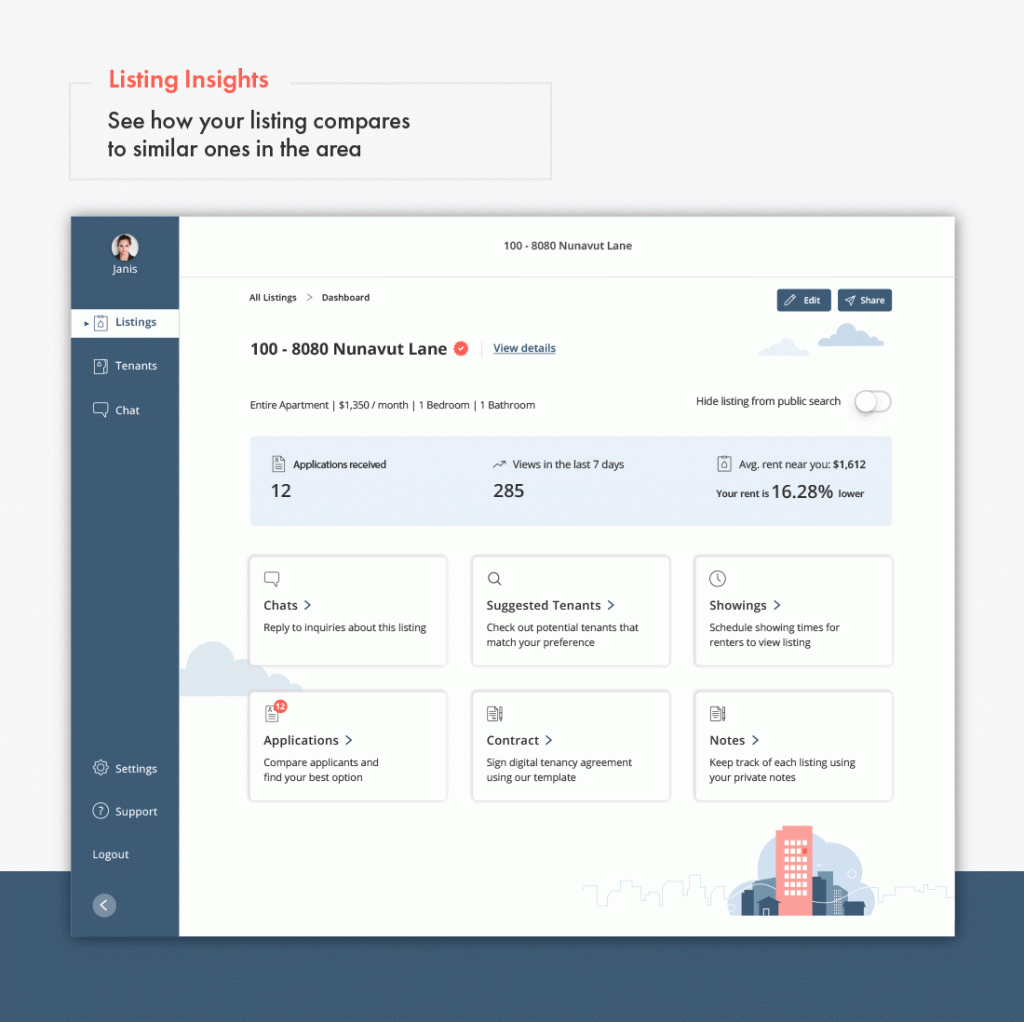 3. Listings Management
Not only can you create, manage and share listings easily through the liv.rent interface, you can manage all your listings, applicants and tenants who've signed leases with you.
The dashboard provides a simplified summary of all your draft, published and hidden listings, organized by building, so you can manage your vacancies more effectively. The dashboard gives you a quick overview of the number of rooms, price, size, availability date and the number of applications you have received for each of your properties.
4. Applicant Comparison
Our dashboard provides landlords with key, comparative data on all tenancy applicants in a single view. See applicants' occupation, salary, Trust Score, the desired move-in date and their application date. From this view, you can "favourite" the best applicants which will move them to the top of your list for easy reference.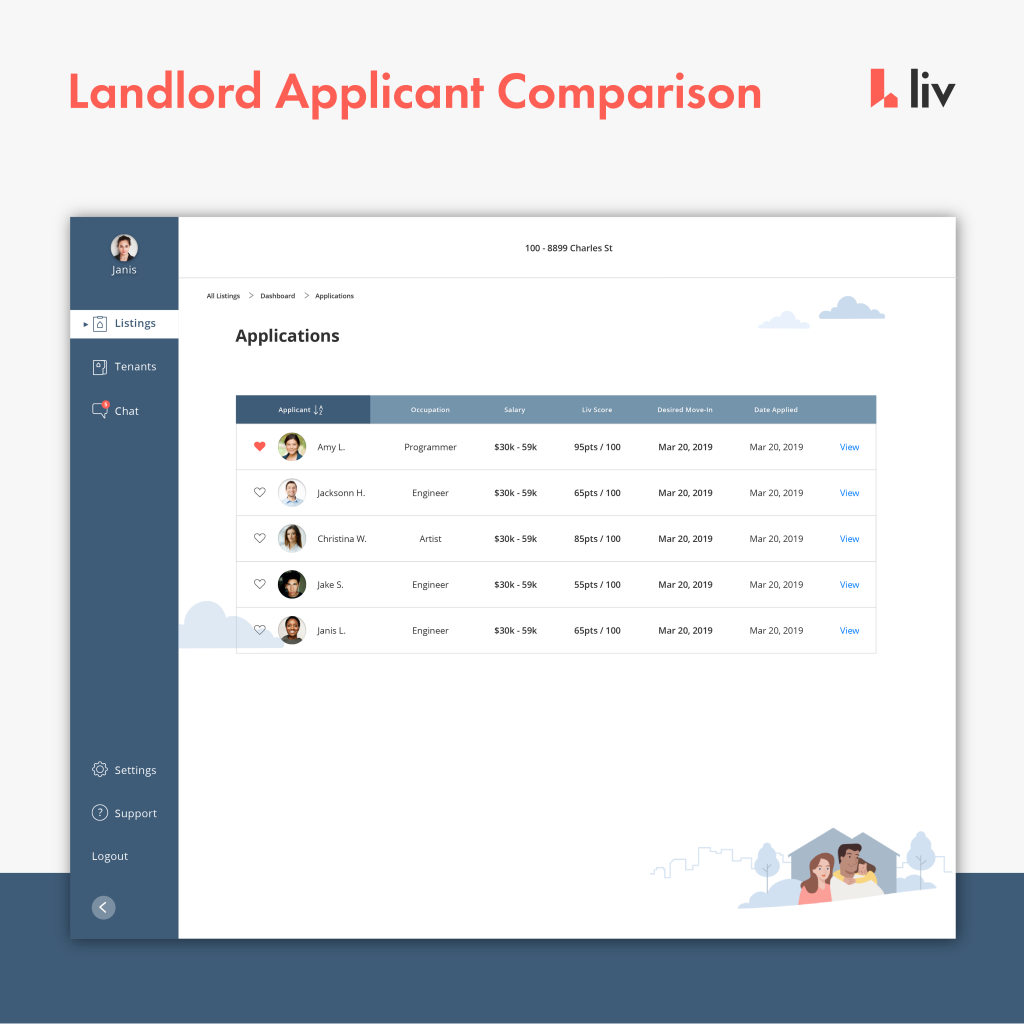 5. 3D VR Property Tours
liv.rent's latest feature provides landlords and property managers with another, exclusive tool to market their properties. Now you have the ability to upload, 3D tours of properties providing an enhanced, interactive experience for prospective tenants. This rich capability delivers dynamic virtual tours to attract potential renters' attention and sometimes negate the need for a live showing – an asset during pandemic times.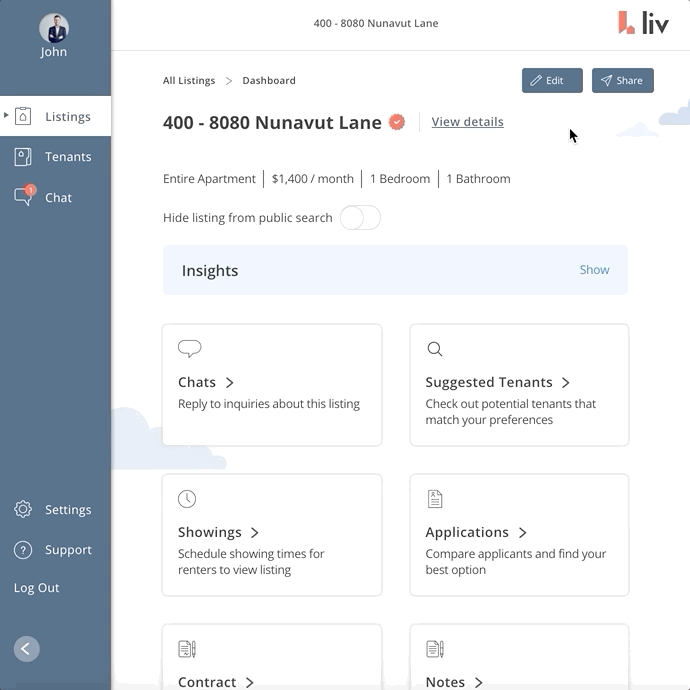 liv.rent's Landlord Dashboard serves as a powerful digital tool to help you conduct your business more efficiently. The clean interface provides a comprehensive view of all your listings and the pertinent rental data to help optimize your listings and simplify your life.
---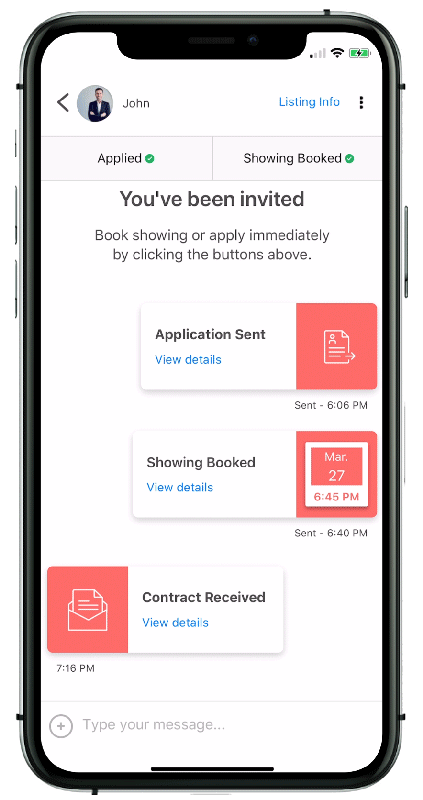 Rethink The Way You Rent
Not on liv.rent yet? Experience the ease of digital applications & contracts, verified tenants & landlords, virtual tours and more – all on one platform. Sign up for free or download the app.
Subscribe to receive monthly updates on Canada's major rental markets. Discover last month's Rent Reports below:
Vancouver Rent Report
Toronto Rent Report
Montreal Rent Report
Calgary and Edmonton Rent Report