Rental Trends in October 2020
Schools have re-opened, fall activities are underway, more people have returned to work and some government COVID-19 supports have ended. With this in mind, we take a closer look at the reported average rent prices across the Greater Vancouver Area for October. Based on data gathered from numerous listing websites and our own liv.rent platform, our rent reports seek to identify and share key market data and trends, to help inform and educate landlords and tenants alike.
Jump to the following Vancouver Rent Report sections:
Average Rent across Greater Vancouver
Here we see the average rent of a 1 bedroom, unfurnished apartment over the 6-month, May-October time frame. The average rent for unfurnished, 1 bedroom apartments seems to have stabilized experiencing a slight recovery in October.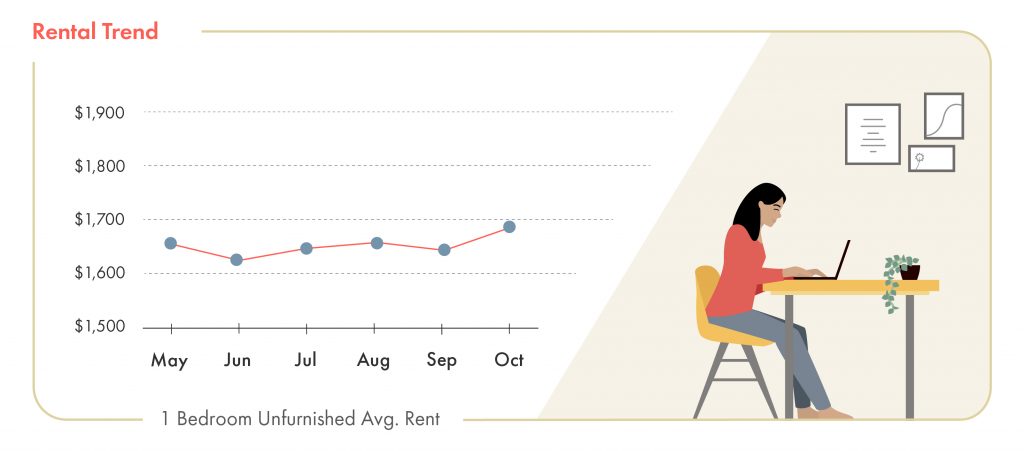 We encourage you to subscribe to our mailing list for updates on the Vancouver rental market and for our continued reporting on the impact of COVID-19 on the rental industry.
Month-to-Month Rent Change
As in previous months during the pandemic, the greatest volatility appears in the furnished rental market which is typically shorter-term rentals for travelling professionals, international students, or temporary visitors. This month, the trend continues for most of Greater Vancouver with South Vancouver experiencing a 14.75% increase in furnished rental rates. West Vancouver, in turn, saw the largest drop in prices, but for unfurnished rentals – a decrease of 13.12%.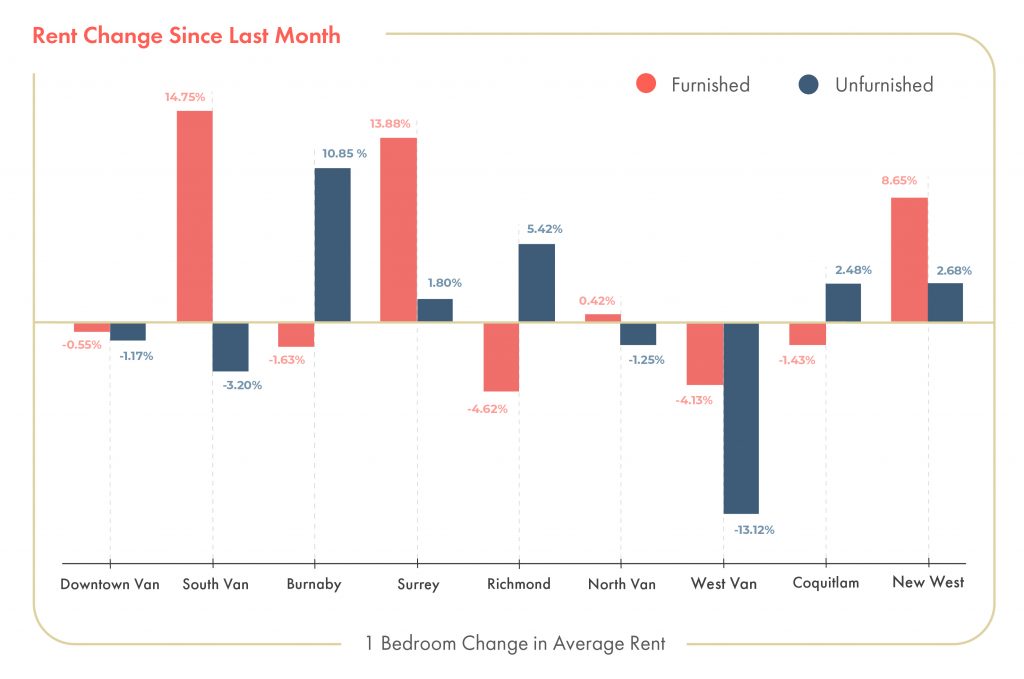 Rent per Square Foot
Rent per Square Foot is a dataset we have recently introduced to our monthly Rent Reports. It is a key indicator of value for money, however, it does not take into account variables like transit accessibility, distance from downtown and rental amenities.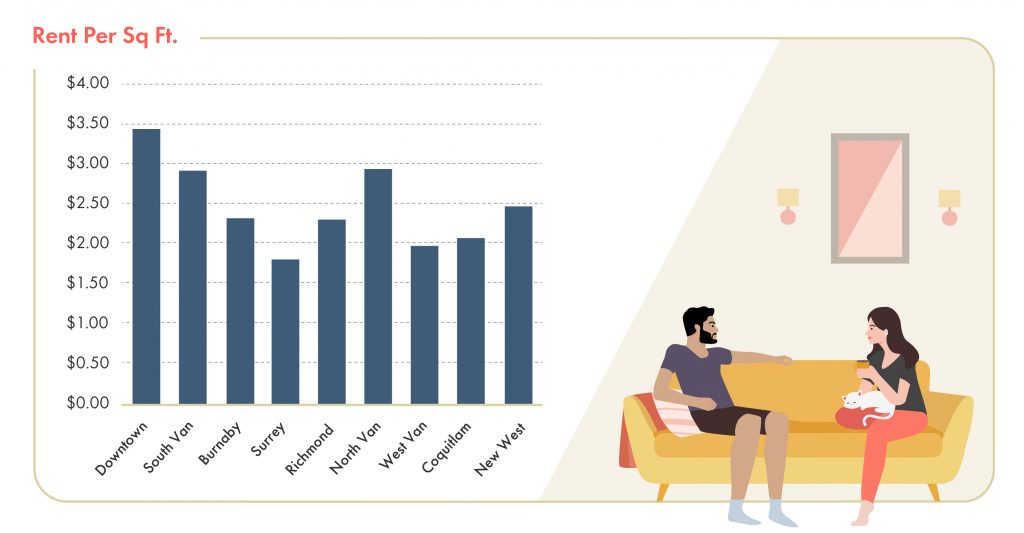 Most Popular Listing Types
In October, the vast majority of rental seekers were seeking 1 bedroom (35.94%) or 2 bedroom (32.74%) properties.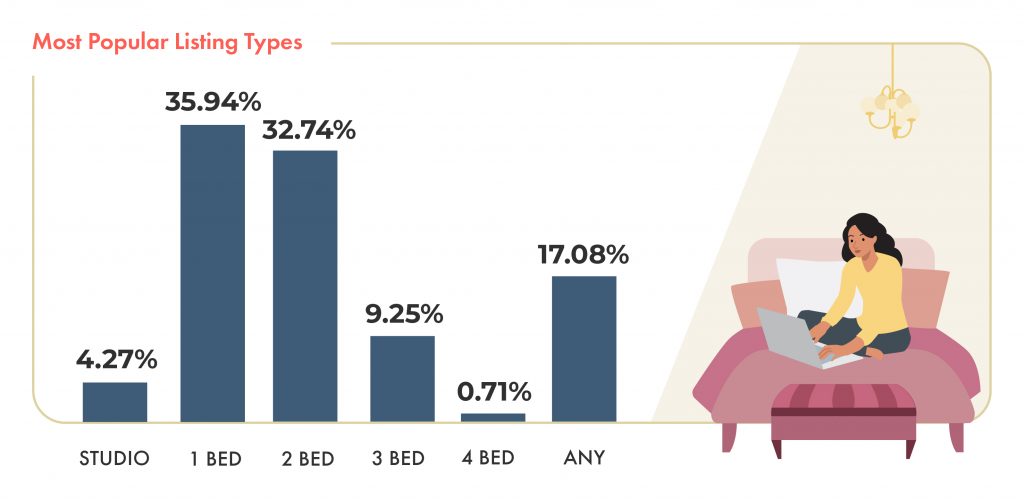 Renter Demographics
In October, the vast majority of rental seekers, 45%, fell into the 25-34 yr old category while 30% were in the under 25 categories.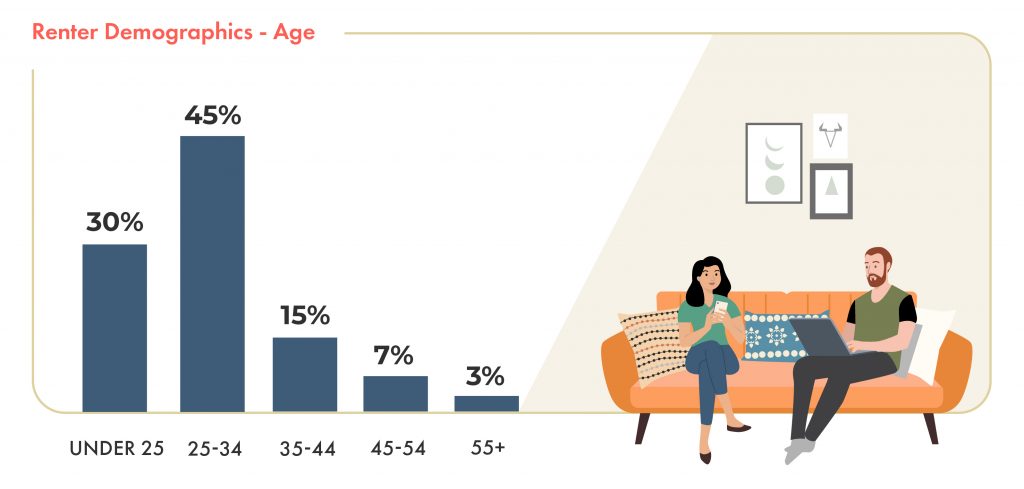 Pet-Friendly Rentals
liv.rent continues to host more pet-friendly listings than any other platform with almost 1/3 of listings (30%) willing to welcome household pets.

Average Unfurnished vs. Furnished Rates
How much is rent in Vancouver? The average rent in Vancouver for an unfurnished one-bedroom apartment in October was up slightly to $1,693 from September's $1,650. The average cost of a furnished apartment was up too, to $1,885 from September's $1,824.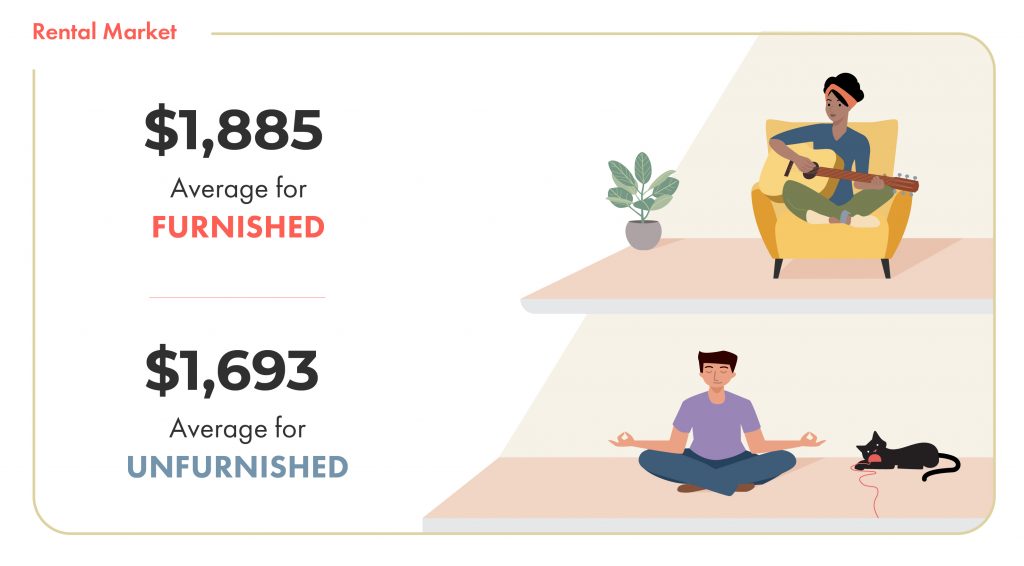 Neighbourhood Breakdown
To assist you in making your rental decision, here is a breakdown of rental averages across other Greater Vancouver neighbourhoods. Comparing 1, 2, and 3 bedroom rates for both unfurnished and furnished listings across each neighbourhood.
Surrey continues to have the lowest average rent in the Vancouver area for a 1 bedroom, unfurnished unit at $1,381, up slightly from September's average of $1,356. In comparison, Downtown Vancouver's rent average of $1,945 is down a bit from September's $1,968.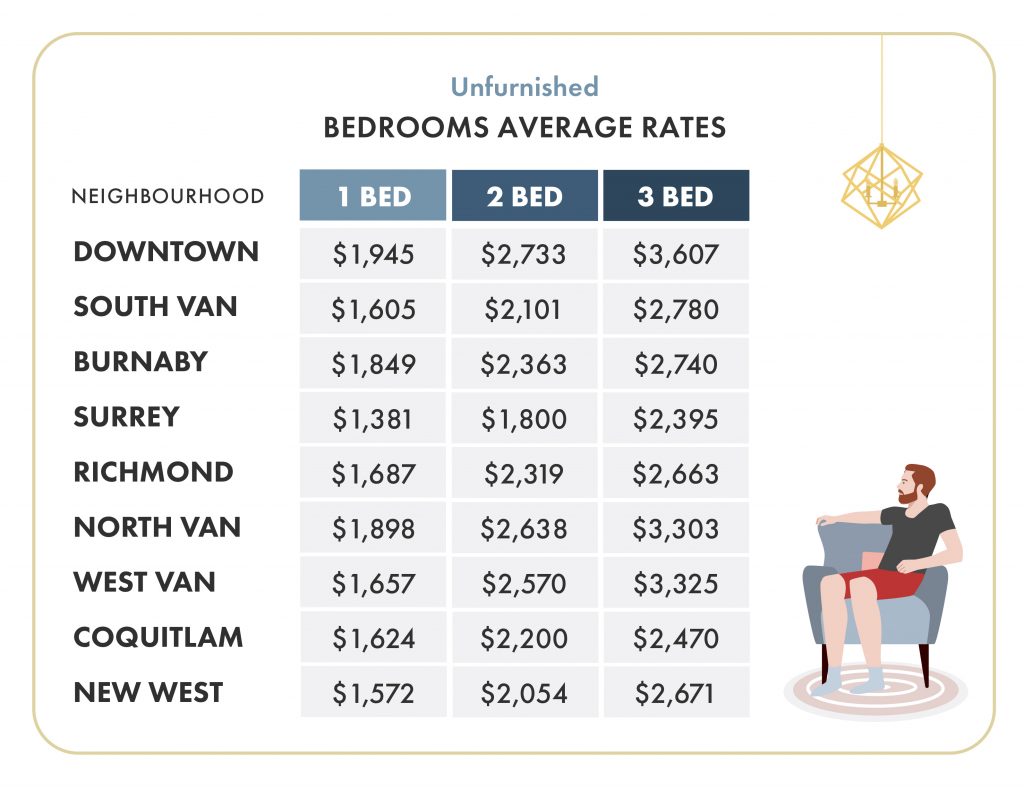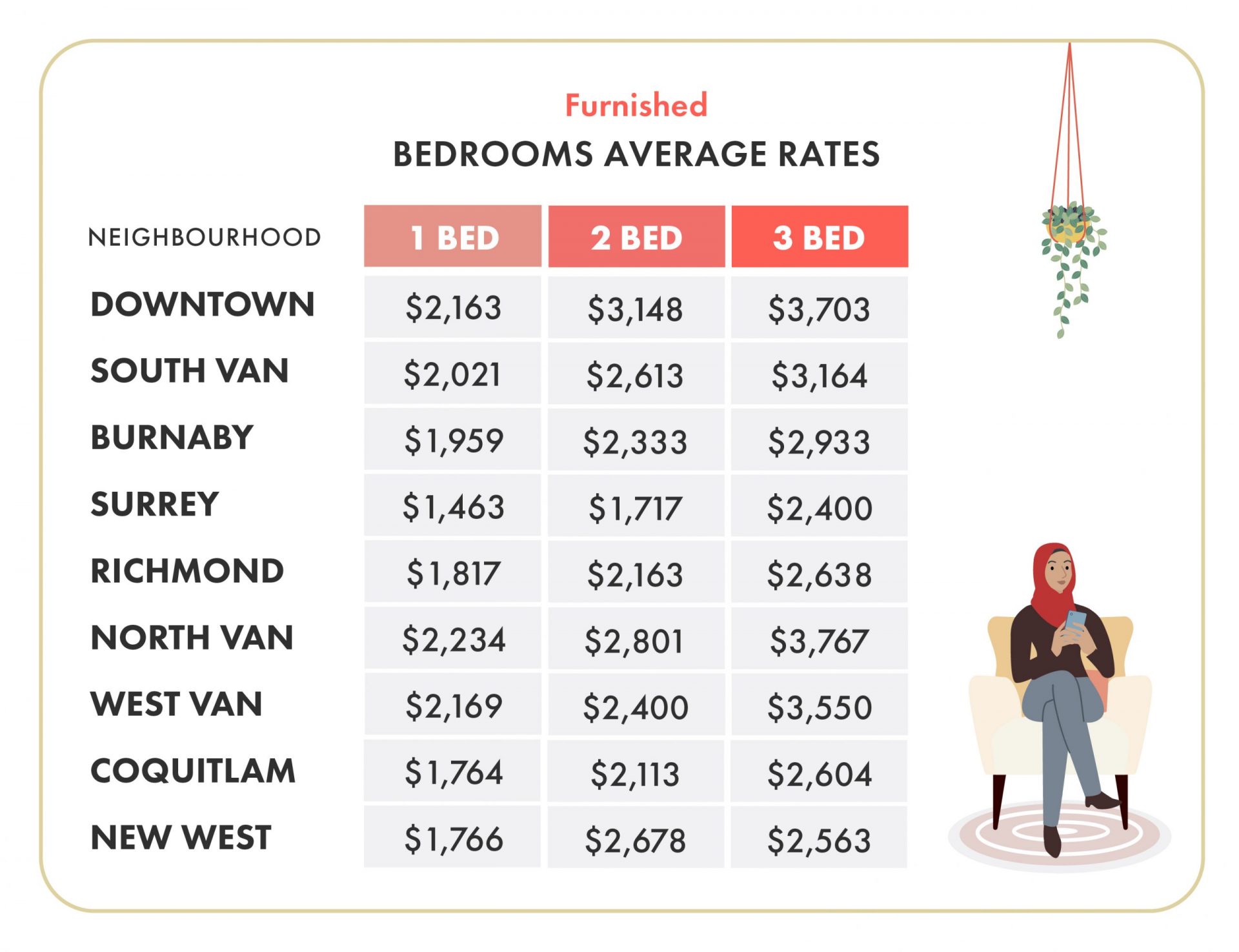 Gain comprehensive insights about your listings with the new liv.rent Landlord listing Dashboard. Sign in to unlock live insights – find out the average rent for a comparable property, number of views your listing received and more!
Most Expensive Cities in Canada
The cost of living in Vancouver remains high as compared to every other Canadian city, except Toronto.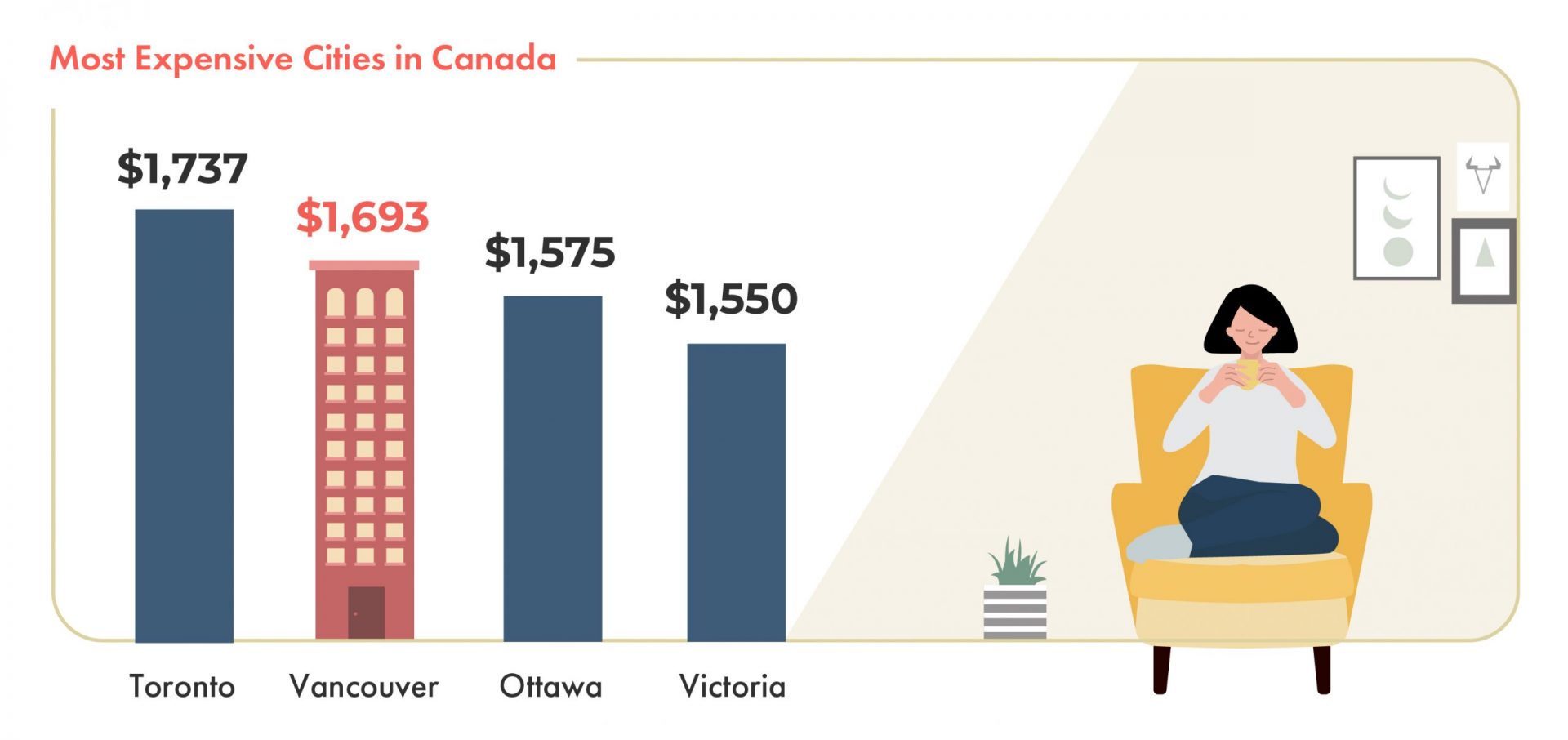 ---
Downloadable Resources
Bring the latest rental averages and trends to your next video conference with our custom virtual backgrounds.
Save the complete October 2020 Rent Report package for easy sharing and reference.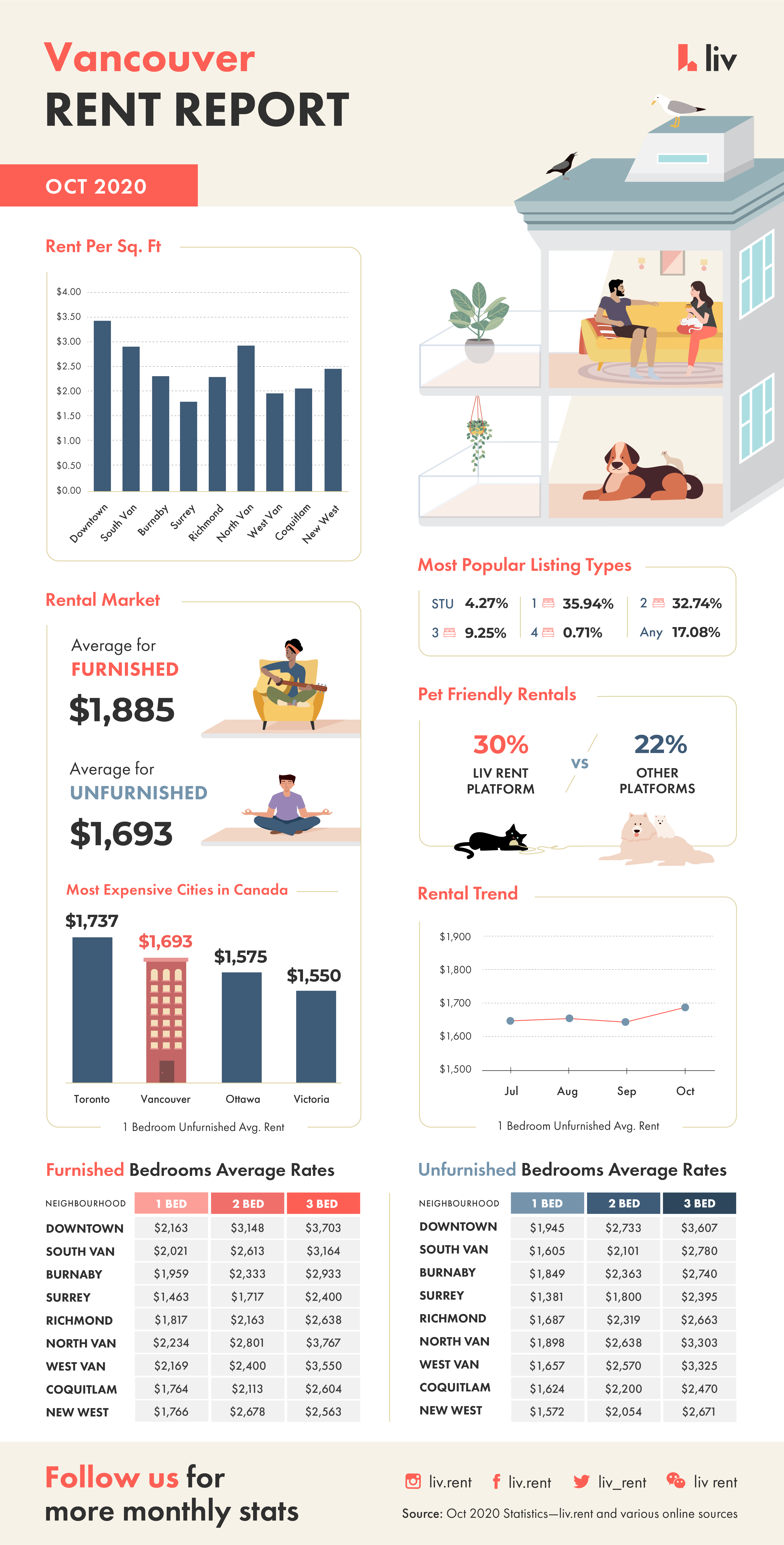 ---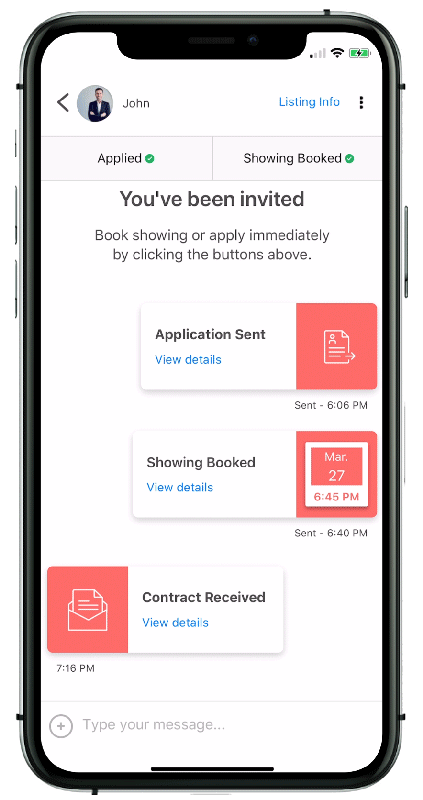 Rethink The Way You Rent
Not on liv.rent yet? Experience the ease of digital applications & contracts, verified tenants & landlords, virtual tours and more – all on one platform. Sign up for free or download the app.
Subscribe to receive these monthly updates on the Vancouver rental market. Discover last month's Rent Reports below:
November 2021 Vancouver Rent Report
November 2021 Toronto Rent Report
November 2021 Montreal Rent Report
---
COVID-19 Resources
For information regarding Coronavirus (COVID-19) and landlords and tenants, refer to our comprehensive resource posts. They include information on the various federal and provincial assistance initiatives available to help support landlords (small business relief) and tenants (rent relief):