Looking for the Renter's Guide for renting furnished or unfurnished? Check out our article here.
---
Furnishing a rental property is a considerable expense. Should you spend the money or let your tenants furnish your unit? Here are a few things to consider when deciding whether you should rent out your unit furnished or unfurnished.
Benefits Of Renting Out A Furnished Unit
You can demand higher rent. A well-furnished property rents for 25 to 75% more than an unfurnished property. The difference between an average furnished and unfurnished unit is around $400 – that's an extra $4,800 a year! However, the higher the rent, the less likely the tenant is to stay long term. See the latest average rental rates, furnished and unfurnished, by city/neighbourhood in Vancouver here.
More short term rentals. If you are aiming to be in the short-term rental business (6-12 month leases), furnished units help attract more short-term rentals as renters don't have to move furniture.
Rent it out quicker. It may be rented more quickly as tenants can save on costs and time associated with furnishing. First-time renters will find furnished options less daunting when all they need is to bring their personal belongings.
Demand more respect. If you furnish and style the apartment in a tasteful manner, it will demand respect and better treatment from your tenants.
Inventory of furnishings. When the tenancy ends, you will have the option to use the furnishings yourself or use in your other rental properties.
Tax deductions. You can deduct a percentage of the cost of goods for tax purposes. For other tax deductions available for BC Landlords, check out our article here.
Landlords & Property Managers
Advertise your rental for free on liv.rent – an all-in-one rental platform.
Maximize Exposure: Multiplatform syndication to Craigslist, Kijiji, Zumper, Facebook Rental Groups & more.
Generate Quality Leads: Chat instantly with ID verified renters & search from a list of suggested tenants.
Screen Tenants Smarter: Easily assess a renter's reliability & trustworthiness with Liv Score – the new intelligent rating system.


Benefits Of Renting Out An Unfurnished Unit
Longer tenancy. Tenants may stay longer as they've furnished the place to suit their needs and space. Furnished properties are typically rented as a temporary measure i.e. a travelling professional or student, between houses, waiting for furniture to arrive from long-haul move etc. However, unfurnished units allow tenants to make the space their own.
Happier tenants. Tenants are typically happier when they get to design and customize their own space.
No need for furniture insurance. You are not responsible for insuring their furniture or any other items they bring to the property.
Avoid wear and tear concerns. You don't need to worry about wear and tear on your belongings.
No carrying costs. Carrying costs can be transferred to the tenant whereas when the unit is furnished, the expectation is that the higher rent includes all utilities, cable/internet etc.
Longer leases, less tenant turnover. One year leases are most common for unfurnished properties whereas you'd likely be negotiating shorter terms for furnished apartments.
Less management involved. Unfurnished properties require less management than furnished ones since typically they experience more frequent tenant turnover.
So What's Best For You?
Typically, smaller properties, near the downtown core and amenities, attract younger, more mobile tenants who are more likely to enjoy the convenience of a furnished apartment. They are also easier to furnish inexpensively.
While landlords with larger apartments or houses are best to leave them unfurnished, since tenants are likely to be older and may have families, and thus, more likely to have accumulated furniture etc. over the years.
Do your due diligence and evaluate your market before deciding!
---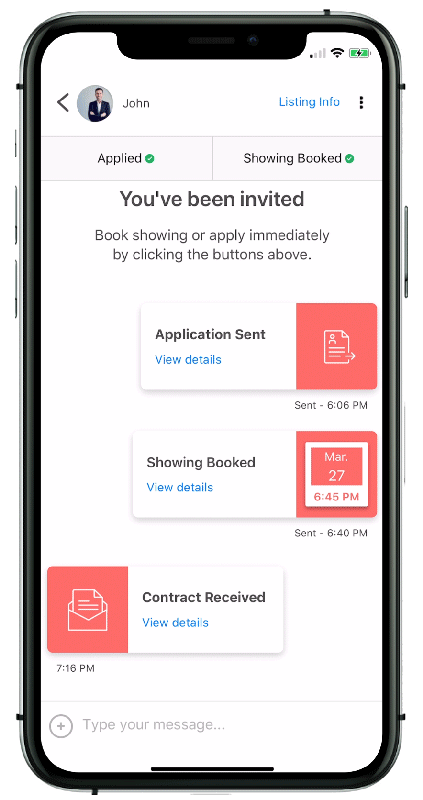 Rethink The Way You Rent
Not on liv.rent yet? Experience the ease of digital applications & contracts, verified tenants & landlords, virtual tours and more – all on one platform. Sign up for free or download the app.
Subscribe to receive the latest tenant & landlord tips and get notified about changes in the Canadian rental market.
>> Stay up-to-date on the average rent in Vancouver, Toronto and Montreal: Rent Reports