There's a quiet and charming village in Vancouver called Dunbar that would be the perfect home for families and folks.
We are liv.rent, we create solutions for renters and landlords, and our guide to Dunbar will take you through everything you need to know about the area. Of course, if you fall in love with the neighbourhood, then you can use liv.rent to help you find your new Dunbar home!
Without further ado, here's everything you need to know about living in Dunbar:
Table of Contents
Where is Dunbar, Vancouver?
The Dunbar-Southlands neighbourhood is defined by West 16th Avenue to the north, West 41st Avenue to the south, UBC to the west, and approximately Blenheim Street to the east.
What's it like to live in Dunbar?
Dunbar is primarily residential with a couple of streets, notably Dunbar Street and West 41st Avenue which are full of shops, restaurants and services. Quiet and residential, this neighbourhood is popular with families and quite sleepy after 8 p.m.
The streets are lined with single-family homes for the most part though some density can be found in Dunbar Village and along West 16th Avenue.
Also, laneway homes are starting to pop up throughout the area offering some alternative housing options. The area is typically more affluent and houses are costly. However, there are some affordable options, especially for shared housing perfect for UBC students to share.
Transportation in Dunbar
Dunbar is well serviced by key TransLink bus routes moving people quickly and reliably both east and west as well as North into downtown. They run along West 16th Avenue, West King Edward Avenue, West 41st Avenue, and MacDonald Street.
There are no skytrains that service this area, although the closest stops are Oakridge and Langara, which are accessible by bus from the Dunbar area.
liv.rent – Canada's trusted house & apartment rental website
Search apartments, condos, and homes for rent.
Verified Landlords: Rent from a trusted landlord. Look for the "ID Verified" tag to identify which landlords have been pre-screened.
Quality Rentals: Browse listings that have been checked by our team. Verified by official documents or by mail.
One-Click Applications: Fill out your Renter Resume once and apply to multiple listings in just a few clicks.
Things to do in Dunbar
In Dunbar, green space is abundant. Chaldecott Park at the western end of King Edward features a fun water park for young children while Balaclava Park is buzzing with baseball. Balaclava and Camosun Parks both also have running tracks and large grassy infields.
Plus, Pacific Spirit Park is a crown jewel of Dunbar's green spaces. Though technically part of UBC, the Pacific Spirit trails are easily accessed from trailheads at the western ends of King Edward Avenue, West 33rd, West 37th, and West 39th streets.
Dunbar Village is a quaint high street offering every shop, service and convenience necessary. Shops and services can be found running the length of Dunbar Street from West 16th to West 41st Avenue.
Average rent in Dunbar
According to liv.rent rental data from May 2021, the average rent in South Vancouver for homes looked like this:
| | |
| --- | --- |
| One-bedroom | $1,647 |
| Two-bedroom | $2,366 |
| Three-bedroom | $2,917 |
Here's what average rent looks like specifically in the Dunbar neighbourhood, broken down by listing type:
| | |
| --- | --- |
| One-bedroom | $1,795 |
| Two-bedroom | $1,900 |
| Three-bedroom | $3,650 |
Source: Zumper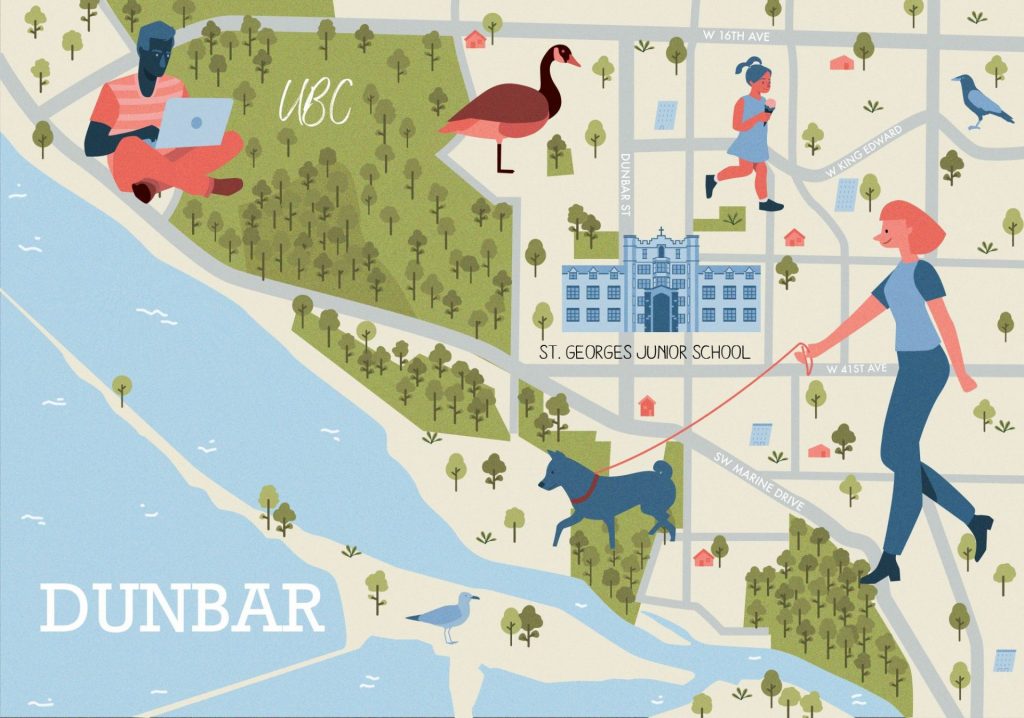 Best schools in Dunbar
Some of Vancouver's best private and public schools are located in Dunbar including:
Elementary & high schools
Post-secondary school
The University of British Columbia (UBC) is one of Canada's top post-secondary institutions and it's just a five-minute drive away from Dunbar.
Landlords & Property Managers
Advertise your rental for free on liv.rent – an all-in-one rental platform.
Maximize Exposure: Multiplatform syndication to Craigslist, Kijiji, Zumper, Facebook Rental Groups & more.
Generate Quality Leads: Chat instantly with ID verified renters & search from a list of suggested tenants.
Screen Tenants Smarter: Easily assess a renter's reliability & trustworthiness with Trust Score – the new intelligent rating system.
Best restaurants in Dunbar
Apartments for rent in Dunbar
Do you feel like Dunbar could be the best neighbourhood for you? Start your search for your next home today with liv.rent, choose from listing types below:
---
Check out our other Metro Vancouver neighbourhood guides: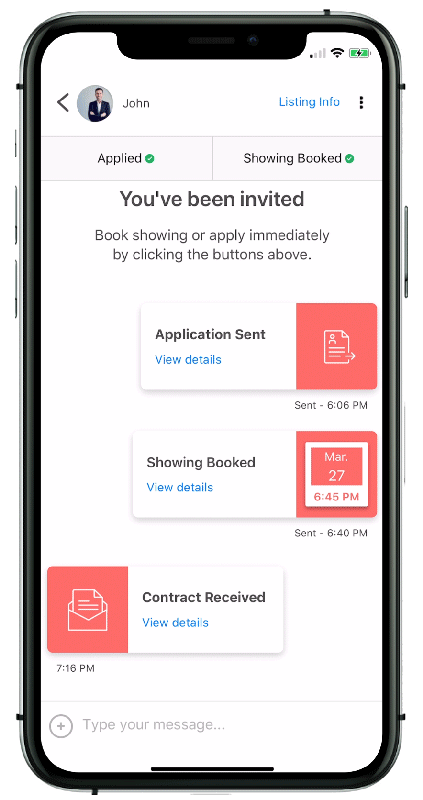 Rethink The Way You Rent
Not on liv.rent yet? Experience the ease of digital applications & contracts, verified tenants & landlords, virtual tours and more – all on one platform. Sign up for free or download the app.
Subscribe to receive the latest tenant & landlord tips and get notified about changes in the Canadian rental market.
>> Stay up-to-date on the average rent in Vancouver, Toronto and Montreal: Rent Reports.