People from around the world look to Canada as a safe haven. Known for its natural beauty, multiculturalism, universal healthcare, and an open-minded citizenry, Canada is a coveted destination for newcomers. And due to an aging population, Canada needs immigrants to augment the work force and sustain, as well as grow, the economy.
Before the COVID-19 pandemic hit in March 2020, Canada's immigration minister announced an ambitious, new Immigration Levels Plan that would welcome over 1 million new permanent residents between now and 2022. However, in October, the number was adjusted upwards as 2020's immigration was seriously curbed due to COVID-19. Now Canada is set to bring in over 400,000 immigrants a year over the next three years. The updated 2021-2023 Immigration Levels Plan aims to welcome 60% of all immigrants under the economic class programs through the Express Entry and the Provincial Nominee Programs. (Source: CIC News)
The three largest cities—Toronto, Montreal and Vancouver continue to attract 60% of overall immigrants; this is followed by mid-sized cities like Calgary and Winnipeg. Here is a breakdown of the Top 5 Canadian Cities for Immigrants – summarizing average costs and job opportunities as well as offering some insights into living in these cities.
Top 5 Canadian Cities for Immigration
Jump ahead to the city section below:
Canadian City Comparison
Below is a comparison of average costs by city (including essentials, food and rents).
Essentials Comparison
The prairie cities, Winnipeg and Calgary, are substantially cheaper when it comes to housing though their utilities are pricier. However, the cost of other essentials is comparable right across the country.
Food Cost Comparison
Food prices are relatively similar across the country with Winnipeg holding a slight edge in terms of affordability.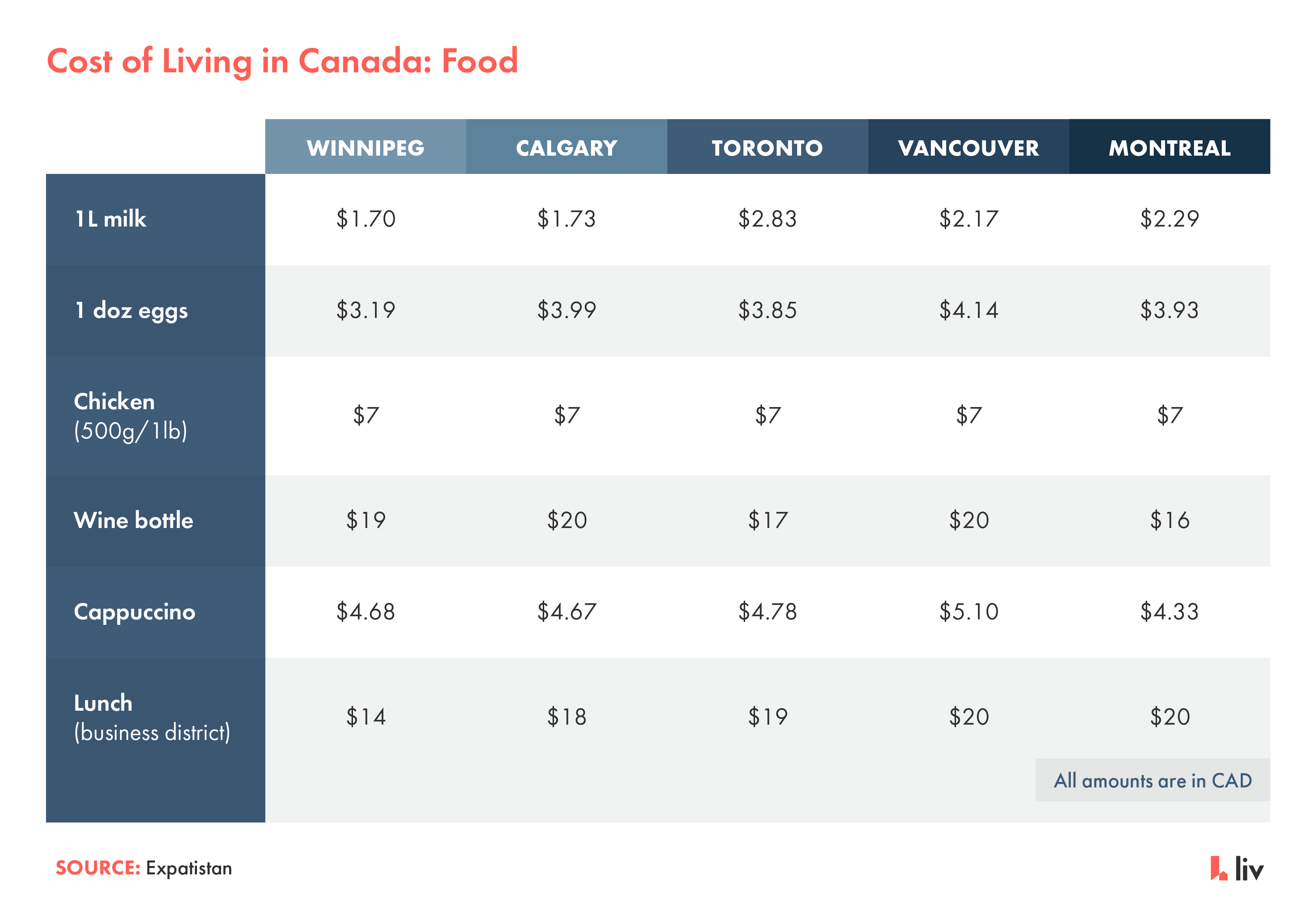 Rental Rate Comparison
Toronto, Canada's biggest city and the one drawing the most immigrants, is the most expensive. Winnipeg, at the centre of our country in Manitoba, conversely, has average rents under $1000.
Toronto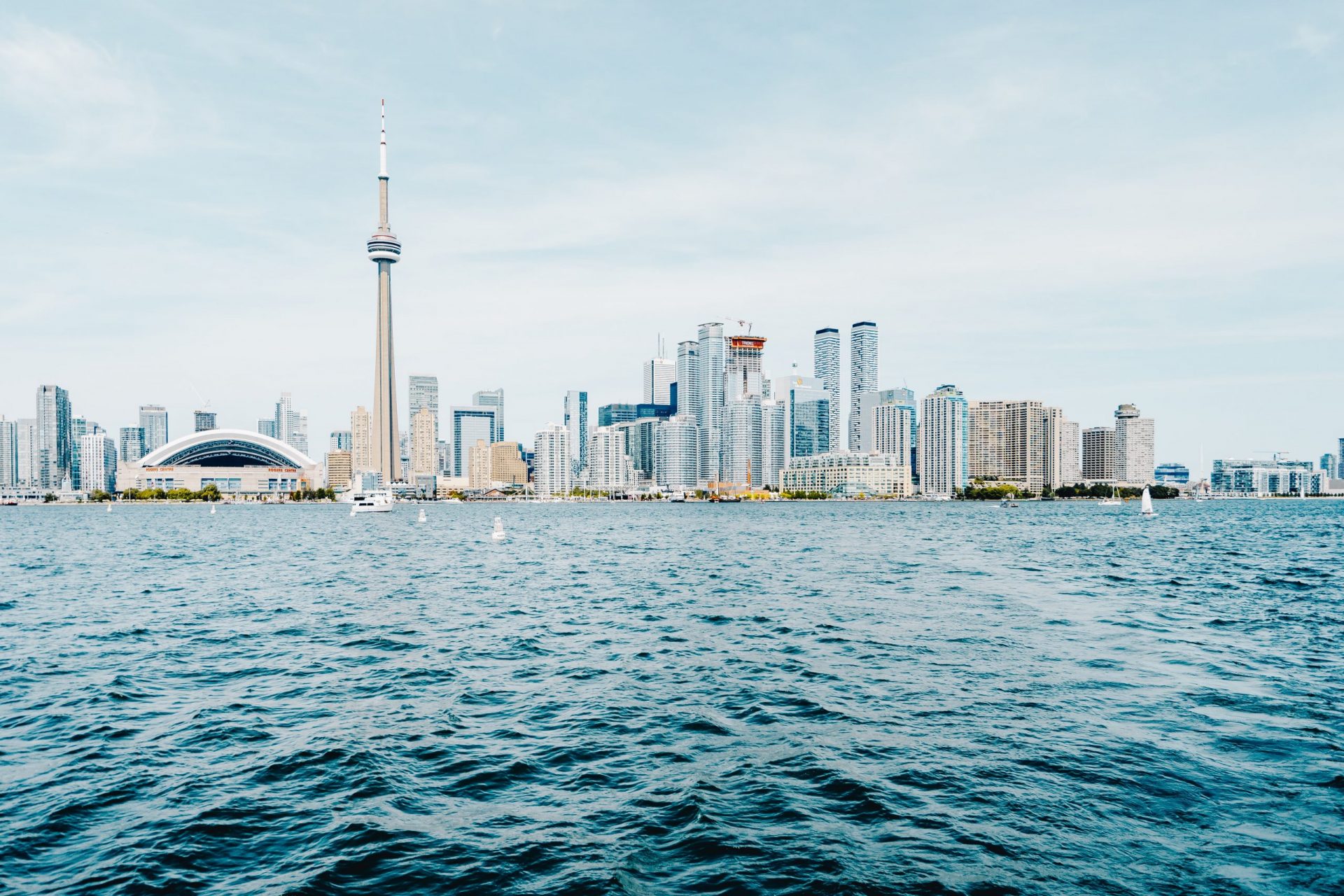 Canada's biggest city, Toronto is a model metropolis. High-powered, vibrant, multi-cultural, and teeming with job opportunities; it is no wonder that Toronto attracts the most immigrants in Canada. The city and its suburbs feature a wide variety of housing options, good schools, and a far-reaching transit system that includes buses and a subway as well as commuter trains (GO-Train) servicing more distant and affordable suburbs.
Here you can also find Canada's highest ranked university, University of Toronto, some of Canada's best art galleries and museums (Art Gallery of Ontario, Royal Ontario Museum), world class restaurants, music venues, the CN Tower, as well as three professional sports teams – hockey's Toronto Maple Leafs, baseball's Toronto Blue Jays and, of course, basketball's, 2019 NBA Champions, Toronto Raptors!
Working in Toronto
As Canada's biggest city, many of Canada's head offices are located here. In addition, Toronto boasts a vibrant start up culture, spurring innovation and entrepreneurism. The tech scene is hopping with companies like Ecobee, Tophat, Shopify, Cisco and Oracle hiring regularly. The universities (University of Toronto, Ryerson, York University), banks (Royal Bank of Canada, Scotia bank, TD Bank), consulting firms (KPMG, Accenture) and Canadian telecoms (Rogers) based here usually have numerous openings and offer excellent career training. Despite the pandemic, Toronto's job market is strong with extensive opportunities for everyone ranging from unskilled workers to highly educated professionals. Be sure to check company websites, LinkedIn or job boards like Indeed, SimplyHired, Monster, Workopolis.
Living in Toronto
Though Toronto is Canada's most expensive city, it offers a wide variety of housing options. However, if you'd like to live centrally, the average rent for a one bedroom, unfurnished apartment on liv.rent is $1,726.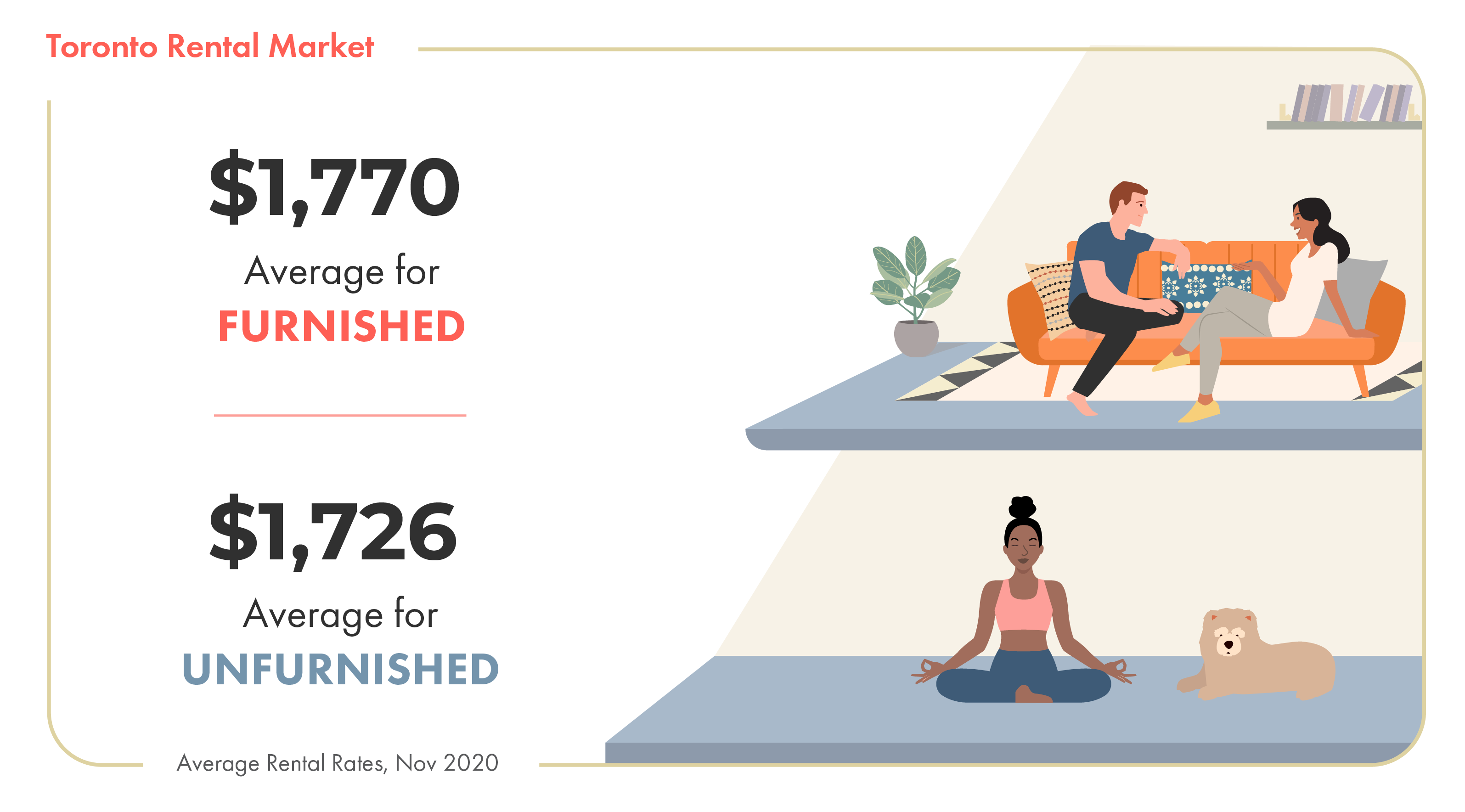 Thankfully, the entire Greater Toronto Area is well-served by the Toronto Transit Commission's (TTC) vast transit system of buses, streetcars (trams), subway, and commuter rail; a monthly pass can be obtained for $156. Thus, living in more affordable areas, further from the downtown core, is a viable option for people new to the city. For detailed information on the cost of rentals around the Greater Toronto area, see our November 2020 Toronto Rent Report here.
Ontario Healthcare
One key draw for many newcomers is Canada's universal healthcare system which provides medical services to everyone with permanent residency and citizenship. The services covered vary from province to province.
In Ontario, healthcare is administered by the Ontario Health Insurance plan, or OHIP. Under OHIP the following services are covered:
Doctor visits at offices or clinics.
Hospital visits which might include, doctor and nursing services, prognostic blood tests and x-rays, medications, ward room accommodation and meals if a stay is required.
Dental surgery when performed in hospital.
Optometry for those between the ages of 20 and 64 who have a specific medical condition, and an annual eye exam for those under 19 or over 65 years of age. Glasses or lenses are not covered.
Podiatry is covered for a small portion of the cost of each visit up to a determined maximum per person, per year. X-rays are also partially covered.
Ambulance services are partially covered. You will have to cover some of the cost.
Prescription drugs: coverage is available for people up to age 25 and seniors over age 64.
Fees related to travel for health services are available if you live in Northern Ontario.
Out-of-country medical coverage of $400 per day inpatient and $50.00 per day for outpatient is scheduled to end December 31, 2019.
Despite this remarkable coverage, it is still recommended that newcomers secure supplemental health insurance. Fortunately, many Canadian employers offer this as an employee benefit.
Vancouver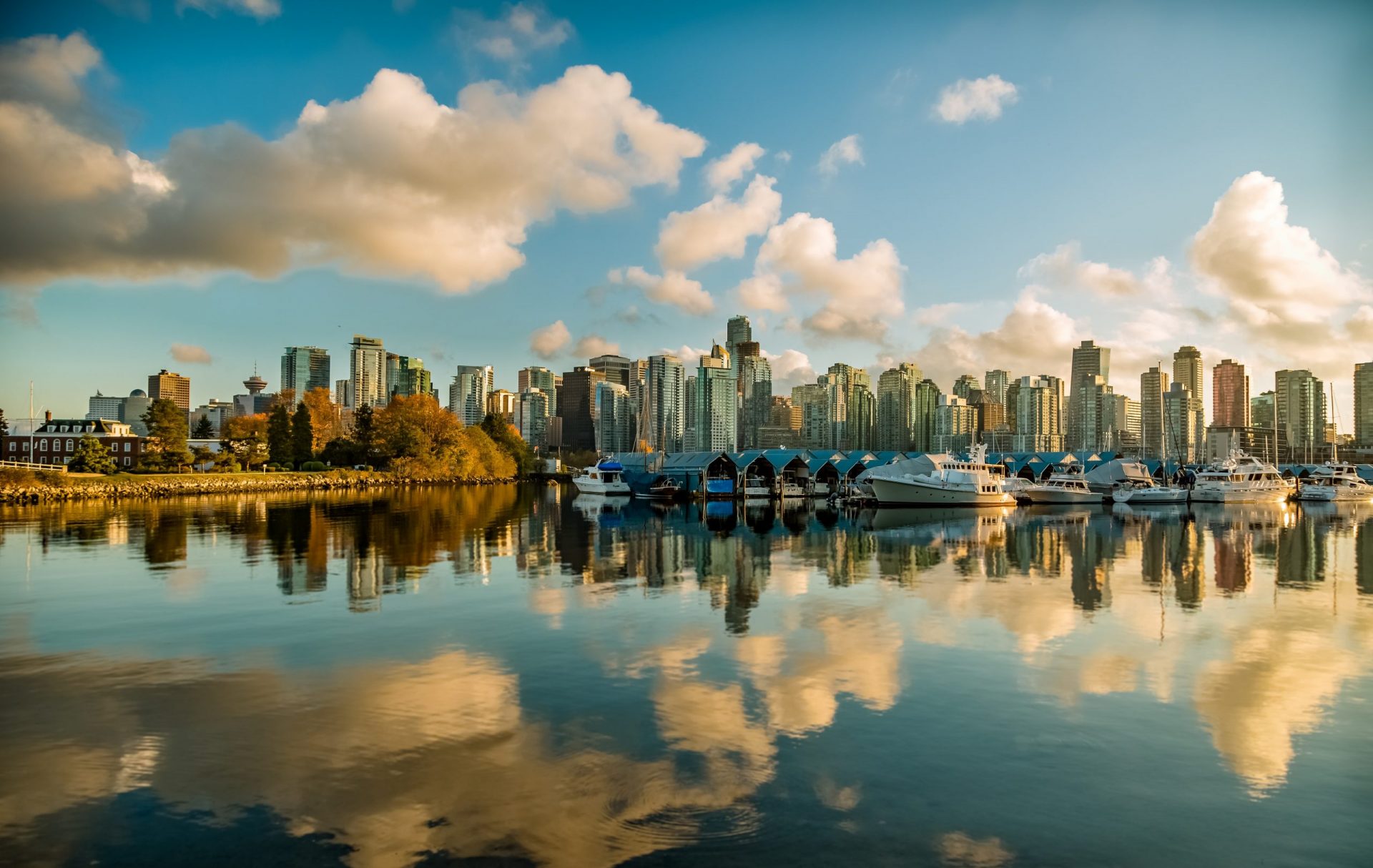 Vancouver is renowned for its natural beauty, cultural diversity, and work/life balance. It is also Canada's gateway to the Pacific attracting a large number of newcomers from all over Asia; many of whom come to study at the city's globally recognized universities and colleges. Vancouver has one of the world's top city parks, Stanley Park, and renowned attractions such as the Vancouver Art Gallery, Kitsilano Beach, North Vancouver's Grouse Mountain and Capilano Suspension Bridge.
Working in Vancouver
Vancouver has established itself as a tech hub attracting the attention and presence of tech heavyweights like Microsoft, Sony Pictures Imageworks, Apple and Amazon alongside local firms like Hootsuite and biotech investor favourite, Stemcell Technologies. Vancouver's highly skilled talent pool and number of educational institutions are often sited as key reasons for this vital tech ecosystem. And speaking of educational institutions, the University of British Columbia is one of the biggest employers in B.C. Furthermore, Vancouver is also home base for global retail giants Lululemon and Aritzia.
Living in Vancouver
Whether you enjoy internationally acclaimed restaurants, hiking up a mountain, or SUP-ing at sunset, Vancouver can accommodate. Bordered by mountains and the Pacific Ocean, Vancouver is a nature-lover's dream with enough city energy to appeal to almost everyone. This perfect lifestyle comes at a cost though; Vancouver housing is expensive. A one bedroom, unfurnished apartment will cost $1,674 on average.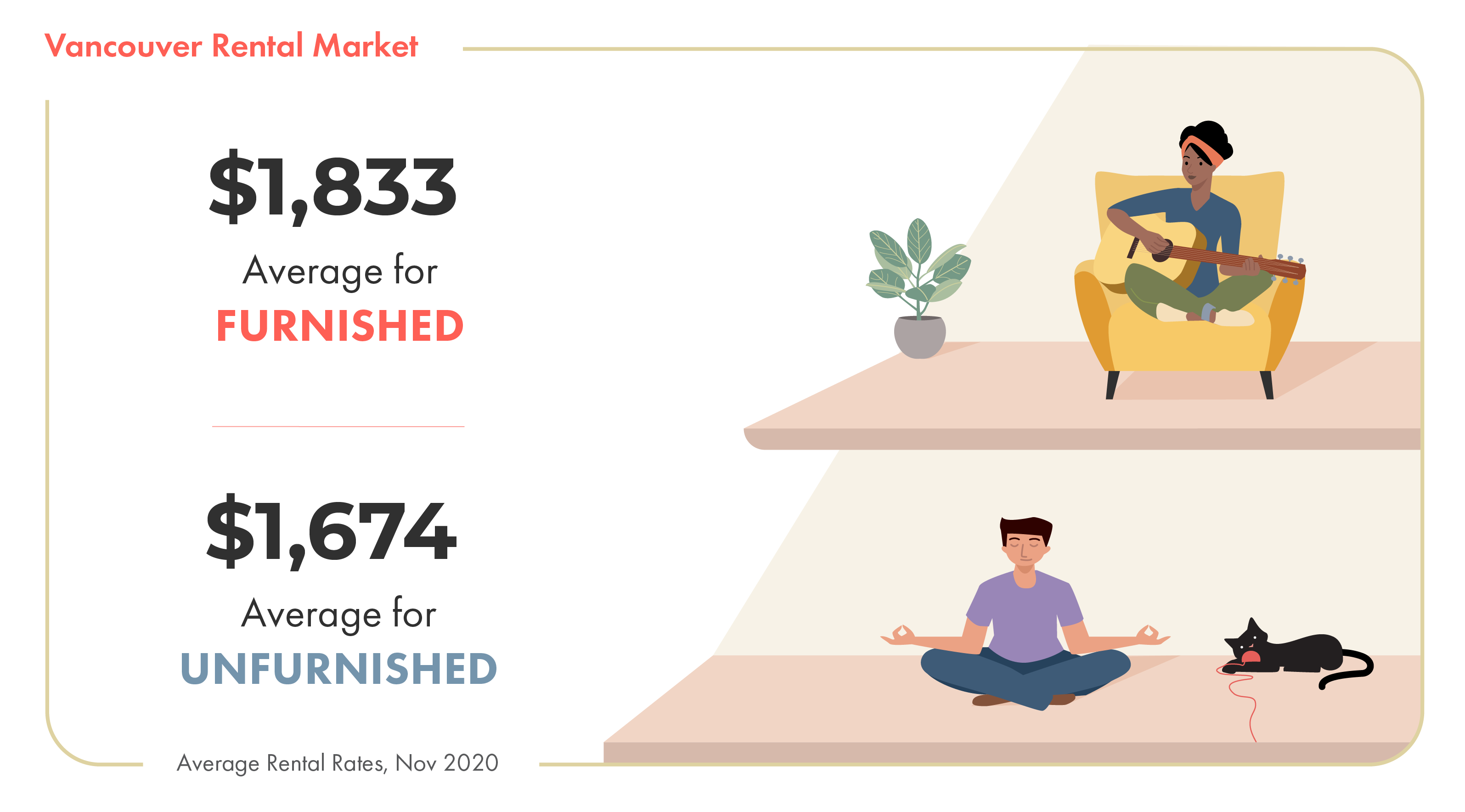 Healthcare in British Columbia
British Columbia administers healthcare through the Medical Services Plan (MSP). Though most of the basic services are covered, supplemental health insurances is always recommended. When considering employment, make sure to review the coverage your employer provides. MSP covers:
Physician services
Midwifery
Oral surgery if performed in a hospital.
Medically necessary eye exams
Some orthodontic services
Diagnostic services like blood tests, ultrasound etc.
Some supplementary services including acupuncture, chiropractic services, massage therapy, naturopathy, physical therapy and non-surgical podiatry (only for eligible low income individuals).
MSP does not provide any out-of-province coverage for treatment, prescription drugs or medical supplies outside the province. However, it does offer some coverage for emergency hospital care when travelling outside Canada, limited to a maximum of $75.00 per day.
liv.rent – Search apartments & houses for rent in Vancouver
Search houses, rooms, condos and apartments for rent in Vancouver. Chat instantly with verified landlords. Apply to multiple listings. Save your chat history & signed documents all on one platform.
Montreal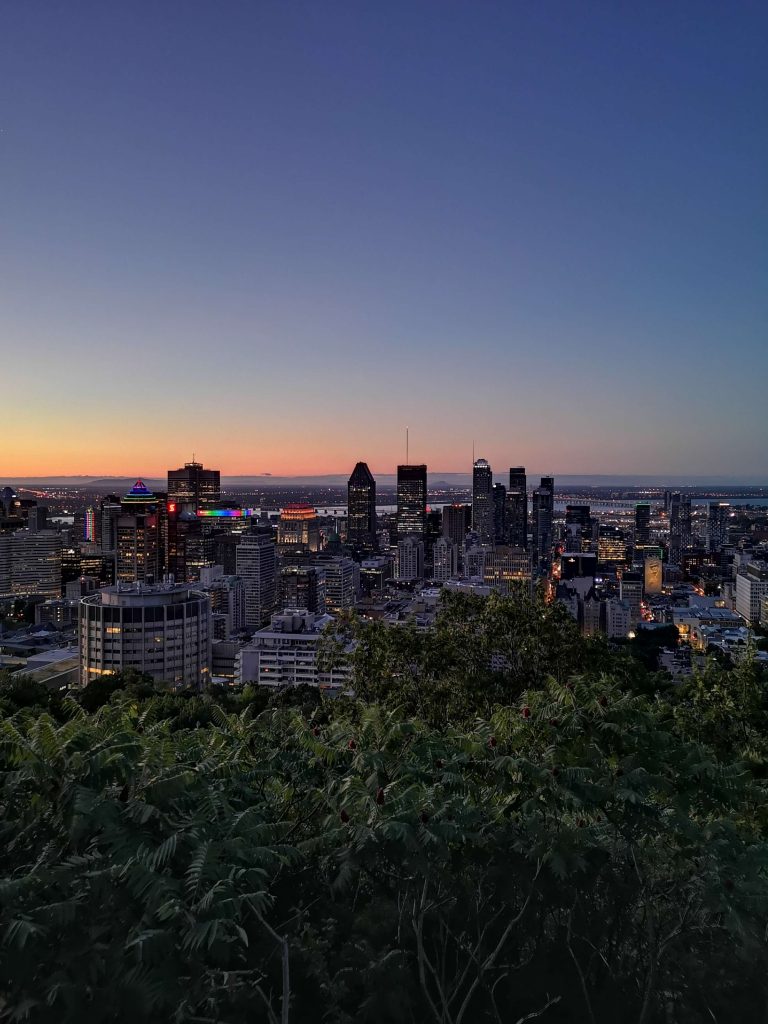 Montreal is a unique North American city. Firstly, it is completely bilingual; French and English are spoken everywhere and its citizens switch back and forth effortlessly. This, as well as historic brick and limestone buildings, many pedestrian-only, lively streets imbue this thriving North American city with continental charm.
The city is also renowned for an arts and culture scene that is arguably Canada's most innovative and dynamic. Every summer Montreal's Jazz Festival draws hundreds of thousands of music fans from around the world while those looking for a good chuckle, are sure to check out the Just For Laughs comedy festival. Newcomers from a myriad of countries, including many from the Francophone countries of Africa and the Caribbean, flock to Montreal.
Be sure to visit Mount Royal Park in the city centre for bucolic scenery and perfect views of Montreal. The Notre Dame Basilica, Montreal Museum of Fine Arts, and the Biodôme Nature Centre are other must-sees.
Working in Montreal
Montreal has long been a Canadian tech hub. It is home to a concentration of firms focused on AI, big data, and visual effects, many of which recruit directly from overseas and universities in and around the city. Montreal's strategic proximity to both North American and European markets as well as favourable tax climate make it an attractive location for many international companies.
Ubisoft is perhaps one of the most well known entities on the Montreal tech scene. The gaming studio created the blockbuster game Assasin's Creed and many others. They are always looking for gaming talent. Sonder is giving Airbnb a run for its money while 3D printing company AON3D is introducing innovative tech to the world. Montreal's AI field includes companies like medically focused Arctic Fox AI and MIMS, or Human First AI which using AI to improve chat agents.
Living in Montreal
Montreal is Canada's most affordable big city with beautiful options ranging from modern high rises to historic single family homes and row houses. If you'd like to live centrally, the average rent for a one bedroom, unfurnished apartment on liv.rent is $1,288 – significantly more affordable than Toronto or Vancouver. Like Toronto, it is well served by an expansive subway and bus system which expands your search for accommodation beyond the downtown core.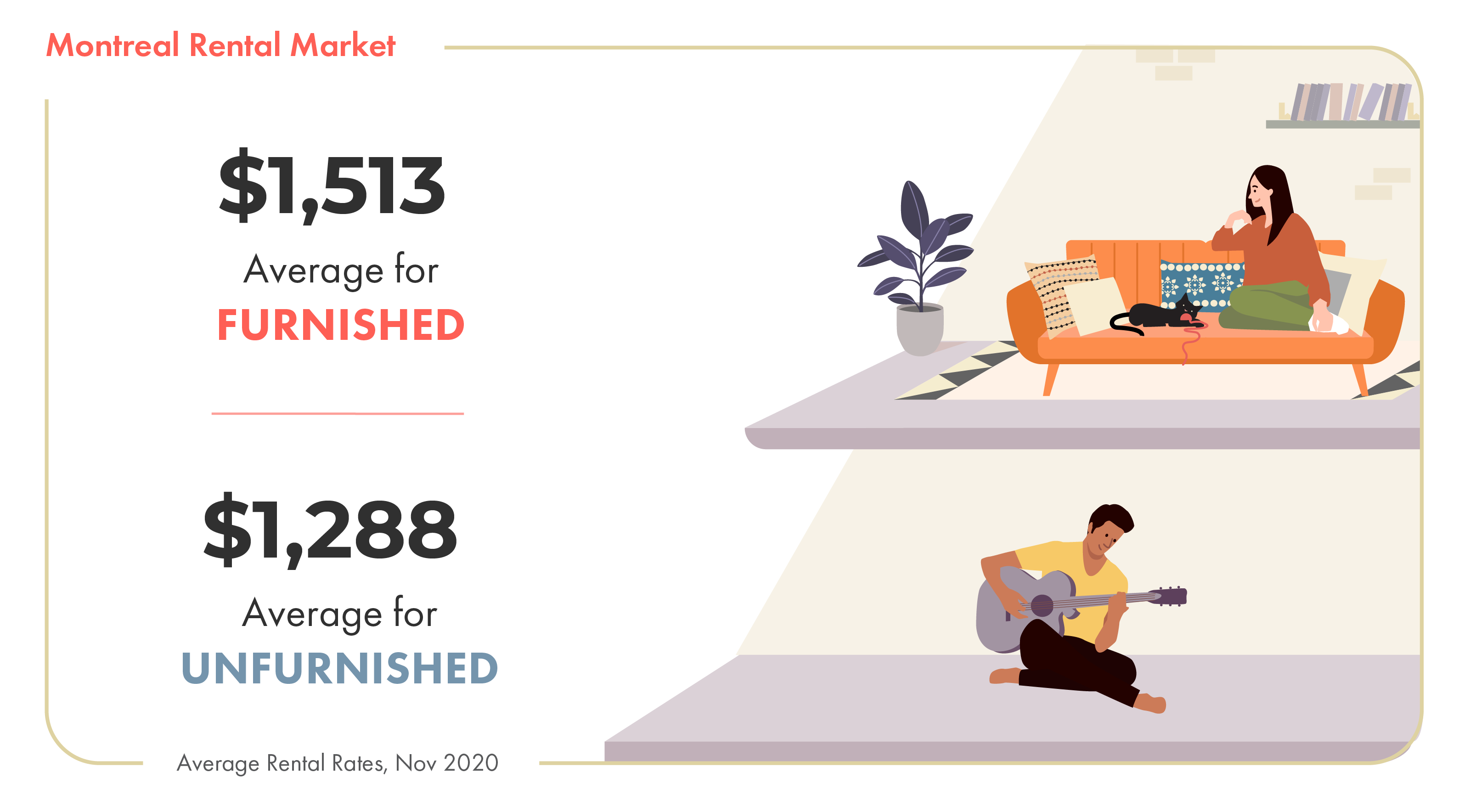 Healthcare in Quebec
Healthcare in Quebec is covered by Quebec's Health Care Plan known as The Régie or RAMQ which covers the following services:
Physician services – It covers services offered by general practitioners as well as specialists.
Diagnostic Services like medical examinations, consultations, diagnostic procedures (i.e. mammograms, Urine and glycemia tests), therapeutic procedures.
Medical procedures (e.g. surgery including vasectomies) and anesthetics.
Cortisone, eye drops
Outside-of-province services are reimbursed up to the applicable Québec rates. If you paid more, you will have to cover the difference. Out-of-country hospital services are covered if the result of a sudden illness or accident. Reimbursements are issued up to a maximum of $100 per day of hospitalization or $50 per day for healthcare received at a hospital outpatient clinic.
As always, supplemental insurance is recommended and usually provided by your employer.
Calgary
Calgary is an attractive city for newcomers. It's size, for one, is less intimidating than Canada's bigger cities but its livability overall is what sets it apart. The Economist Intelligence Unit has in fact ranked Calgary as the fourth most livable city in the world and the highest-rated North American city on the index which won't surprise its proud citizens.
Surrounded by rolling hills and pastoral farmlands and an hour away from the majestic Rocky Mountains, Calgary has something for everyone. And it is easy to get around with few of the big city traffic problems found in Canada's larger cities. According to Stats Canada, Calgarians have the lowest average commute of Canada's major cities. The city also boasts an extensive network of outdoor pathways and separate bike lanes that encourage a healthy, car-free commute. Once in the city, Calgary's downtown core is relatively small and walkable and features many overhead and underground passageways for more temperate walks during the cold winters. It is here that you can enjoy some of Canada's best restaurants, theatre events and, not to be missed, the Calgary Stampede – the city's week long celebration of their western heritage!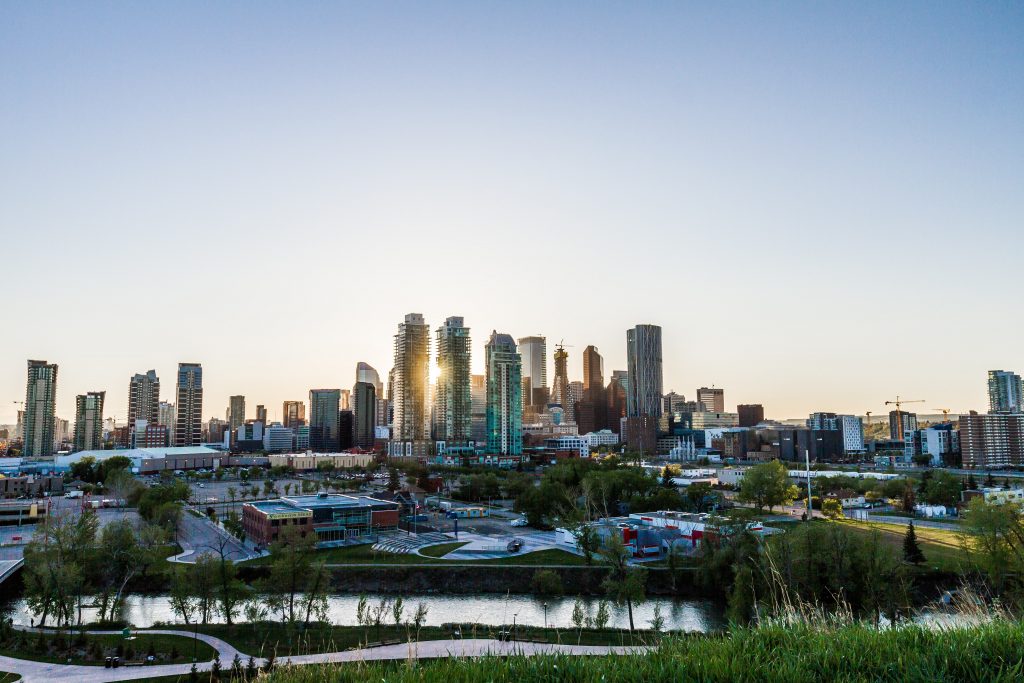 Working in Calgary
According to data from Movinga, Calgary was deemed one of the best places to find a job based on opportunities as well as factors including standard of living as well as the economic vitality of established companies and start ups. Although the city has experienced hardship due to the volatility of oil prices, there continue to be jobs in the energy sector with established companies like Enbridge, Suncor, Keyera. Tech companies like Benevity, Symend, Avanti and Helcim will always be looking for talent.
Living in Calgary
Calgary and its suburbs offer newcomers a wide selection of accommodation options from downtown condo towers and townhomes to many neighbourhoods comprised of single family homes. Prices have been experiencing a downward trend, so rental rates are reasonable across the Calgary region. The average rental rate for a 1 bedroom, unfurnished apartment is $1,190, almost $500 less than in Western neighbour, Vancouver.
Healthcare in Alberta
Healthcare in Alberta is administered through the Alberta Healthcare Insurance Plan (AHCIP) and covers all the essentials including:
Physician services, hospital services, surgery
Standard ward hospitalization and hospital-administered medication
Some private nursing care and nursing services
Laboratory and diagnostic services
Psychiatric visits
Oral surgery in hospital
Vision care coverage that includes eye exams and some treatment for those younger than 18 and older than 65
Vision care for any age if caused by trauma, accident or illness
Podiatry to an extent
Alberta Health Care coverage does not cover all out-of-province medical costs including treatment in a clinic, prescription drugs, ambulance services, physical therapy, and more.
AHCIP only covers limited physician and hospital costs outside of Canada. Patients are responsible for the remaining amount after AHCIP's coverage.
For additional details, refer to AHCIP website and always discuss supplemental health insurance with your employer.
Winnipeg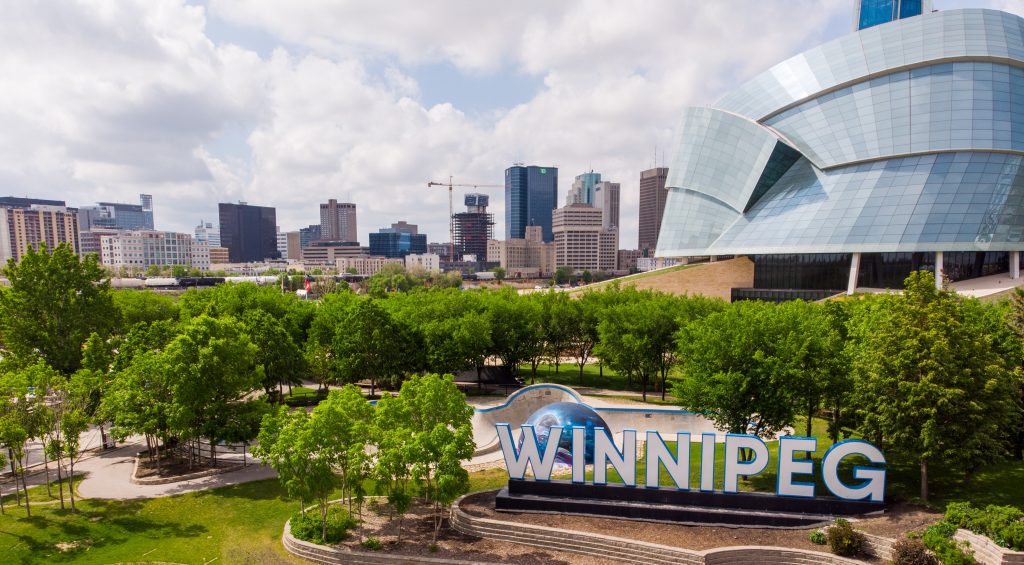 Winnipeg is a prairie gem. Known as the Heart of the Continent, this central Canadian city is friendly and hospitable having welcomed newcomers for decades. Once it attracted droves of immigrants from Central and Eastern Europe in the early 20th century, only to slowly lose its appeal to bigger Canadian Cities. Nowadays, however, this prairie town flourishes and encourages immigration. Residents enjoy shops, restaurants, and open spaces at The Forks; – the former rail yards and historic site that have been transformed over 30 years and now serve as the city's meeting place. Located where the Assiniboine and Red Rivers meet, here residents enjoy a wide range of cultural pursuits as well as food and drink. Winnipeg is also home to the Canadian Museum for Human Rights, as well as the Centennial Concert Hall and the Winnipeg Folk Festival.
Working in Winnipeg
Manitoba is projecting a labour shortage of over 20,000 skilled workers this year and as a result established its own, ongoing immigration program, the Manitoba Provincial Nominee Program (MPNP). It's thriving economy is in urgent need of professionals, tradespeople and skilled workers in order to ensure a robust economy now and in the future. Wisely, the MBNP is closely affiliated with Manitoba's employers and works with them to select applicants that meet the specific labour needs of the province. This program has been highly successful with estimates suggesting 85% of nominees are working within 3 months of their arrival, and 95% of families settling in the Winnipeg area permanently.
Winnipeg is home to a number of head offices. True North Sports & Entertainment, that owns hockey teams, stadiums, theatres and countless other interests is one of the city's biggest employers offering excellent benefits and career opportunities. While tech start ups like Pricerazzi, Bold Commerce and AI company, Sightline, are alway recruiting for top tech talent. In addition to checking specific company career sites, be sure to check job boards like Indeed, Workopolis, SimplyHired and LinkedIn for job postings in Winnipeg.
Living in Winnipeg
Winnipeg is the most affordable city in our survey with unfurnished, one bedroom rents averaging $994 – far below the other cities discussed in this article. You can choose from some newly renovated lofts and condos downtown along the rivers or reasonably priced single family homes outside the downtown core.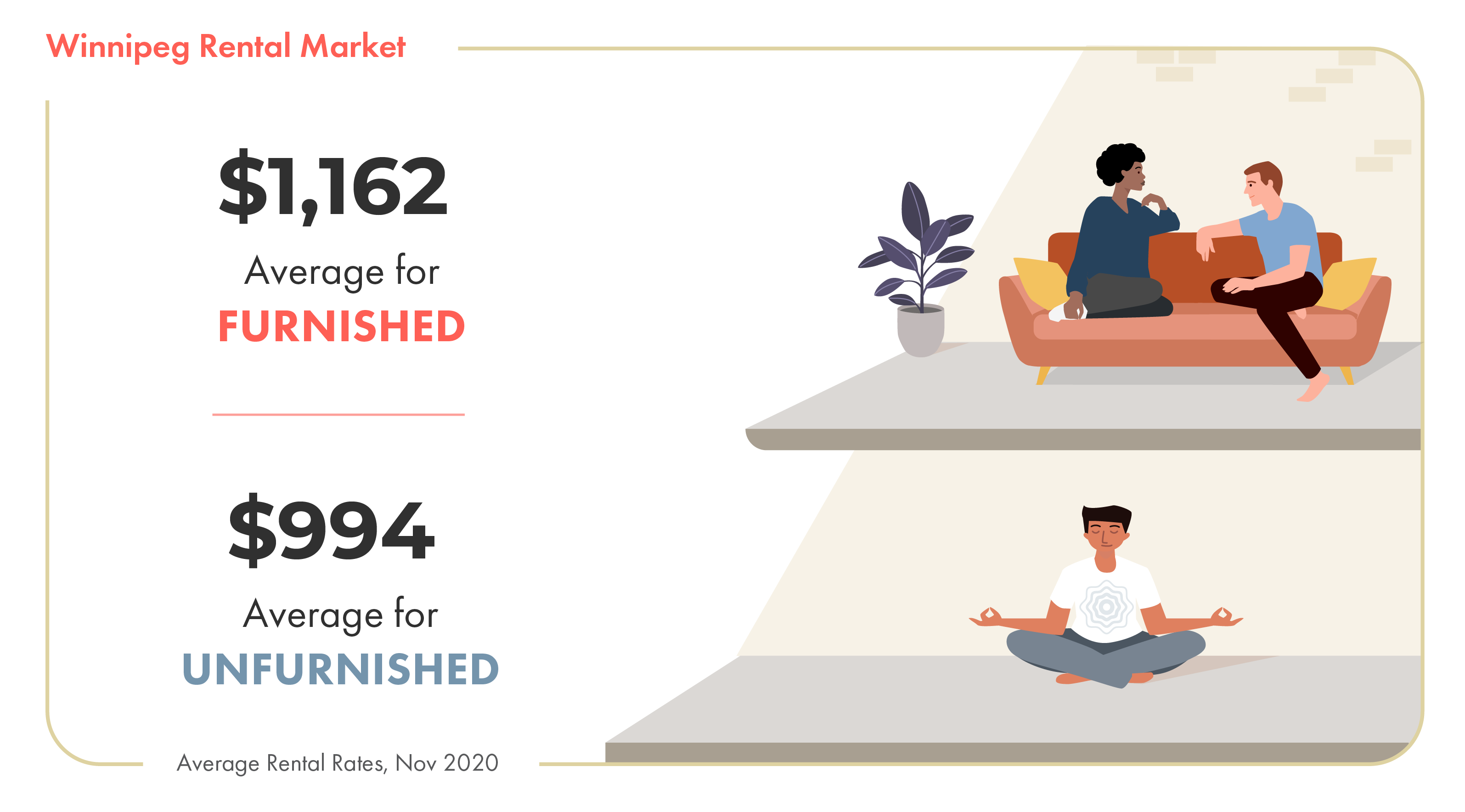 Healthcare in Manitoba
Manitoba Health offers residents excellent foundational healthcare though supplemental insurance coverage is always recommended and typically provided by employers if you are working full-time. The services covered include:
Physician services, surgery, anaesthesia, x-ray and laboratory services.
Vision care coverage includes one exam every two years for people under 19 and over 65. Others will need to pay for eye exams.
Chiropractic care is available up to seven visits per calendar year.
Dental surgery if hospitalization required.
Hospital coverage includes ward room accommodation and meals, nursing services, laboratory, x-rays and diagnostics, surgery and related supplies and dietetic counseling.
Ambulance fees
Out-of-country coverage includes emergency medical services paid at the same rates as Manitoba; anything over, is your responsibility.
liv.rent – Canada's trusted house & apartment rental website
Search apartments, condos, and homes for rent.
Verified Landlords: Rent from a trusted landlord. Look for the "ID Verified" tag to identify which landlords have been pre-screened.
Quality Rentals: Browse listings that have been checked by our team. Verified by official documents or by mail.
One-Click Applications: Fill out your Renter Resume once and apply to multiple listings in just a few clicks.
Immigrating to Canada
Once you choose a destination, remember, the immigration process takes time. It takes 3 months at a minimum to organize but, to be on the safe side, start the process 6 months before you want to come to Canada! Be sure to read up on additional details in our article, Immigrating to Canada during the COVID-19 Pandemic.
Rest assured, whichever city you choose to immigrate to, you will encounter an exciting, welcoming and supportive environment. Canada is the ideal destination for immigrants with reliable government supports in place to help all newcomers gain their footing in our safe, tolerant, and culturally diverse country.
---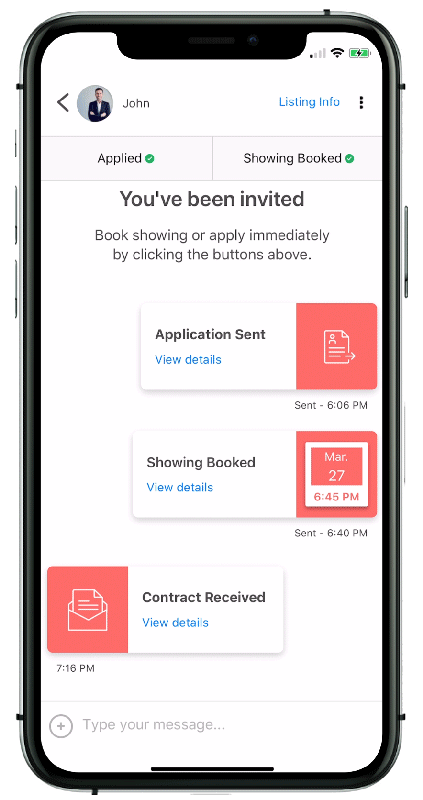 Rethink The Way You Rent
Not on liv.rent yet? Experience the ease of digital applications & contracts, verified tenants & landlords, virtual tours and more – all on one platform. Sign up for free or download the app.
Subscribe to receive the latest tenant & landlord tips and get notified about changes in the Canadian rental market.
>> Stay up-to-date on the average rent in Vancouver, Toronto and Montreal: Rent Reports.
Cover Image Source: Unsplash