Vancouver Rental Market 2021
The Vancouver rental market has mostly recovered from its mid-pandemic lows, reaching new yearly highs this November after months of steadily climbing. In fact, the average rent for an unfurnished one-bedroom unit is up over 6.6% from this time last year. This may seem intimidating for renters, but we're here to tell you that there are still plenty of options for more budget-minded tenants.
Table of Contents
Rent your perfect home with liv.rent
Search houses, rooms, condos and apartments for rent. Chat instantly with verified landlords. Apply to multiple listings. Save your chat history & signed documents all on one platform.
Average rent in Vancouver
Metro Vancouver's average monthly rent for an unfurnished, one- bedroom generally hovers around the $1,800 mark, with the city-wide average currently sitting at $1,791. That being said, this is an average and the same property in downtown Vancouver will cost a lot less in a city like Surrey.
Even in the priciest neighbourhoods, $1,800 is plenty for renters to secure their perfect home. In this article, we'll highlight some of the top options for budget-minded Metro Vancouver renters, breaking each
In the next section, we'll provide a breakdown of the various cities and municipalities that comprise Metro Vancouver, in terms of their average rent, accessibility by transit, rental types, and other unique features.
Where to find a place to rent under $1,800
Downtown
Average rent
By far the most expensive area to rent in Metro Vancouver, Downtown rental rates averaged $2,126 for unfurnished one-bedroom units in November 2021. This is well above the $1,800 target we specified here, but there are certainly cheaper options if you look closely.
Municipality breakdown
About: Despite its sky-high rental rates, Downtown Vancouver continues to attract renters in droves thanks to its vibrant economy, restaurant and nightlife scene as well as its proximity to many parks, theatres, and beaches. There is no doubt that living in the heart of the city has its perks, but renters should expect to pay for it. Downtown Vancouver has some of the highest rent in the country.
Transportation: Downtown Vancouver has multiple Canada Line and Skytrain stations including Vancouver City Centre and Stadium-Chinatown within walking distance of each other, as well as bus routes to nearly everywhere in the city.
Top neighbourhoods: The West End has always drawn in renters looking for quick and easy access to big city convenience while still maintaining a community feel.
Rental types: Downtown Vancouver is home to both high-rise apartments and smaller homes on its fringes, and continues to see new development year after year. There are plenty of options for renters, particularly if they're willing to pay a bit more.
South Vancouver
Average rent
South Vancouver's rental prices are well below that of their Downtown counterparts, while still offering similar convenience. Currently, one-bedroom furnished apartments average $1,718, making this a great starting point for renters looking to secure a unit for under $1,800. For those willing to enlist a roommate, there are even more bargains to be had — two-bedroom units are only $2,394 on average as of November 2021.
Municipality breakdown
About: South Vancouver is an attractive, more affordable alternative to downtown living. Your money will go further, buying you more space and typically newer options. For the price of a downtown 1 bedroom or studio apartment, you can find a number of two-bedroom rental units in this area.
Transportation: South Vancouver is easily accessible by Canada Line (Langara & 49th and Marine Drive Stations) as well as numerous Translink bus routes, making it perfect for renters who want to remain within city limits while having plenty of options for getting out of the city quickly.
Top neighbourhoods: Oakridge and Kerrisdale are both great locales for renters looking to mesh convenience and affordability. Though they may be expensive to buy within, the two neighbourhoods are considered student-friendly due to the abundance of both basement suites and newer apartments.
Rental types: South Vancouver has many options for renters of all stripes. Due to increased attention as an affordable alternative to Vancouver's more expensive neighbourhoods, South Vancouer has plenty of newer high-rise apartment buildings, as well as older low-rise buildings and of course, Vancouver specials.
RECOMMENDED: Marine and Cambie Hub Neighbourhood Guide
Richmond
Average rent
Richmond offers rental averages far below those of Downtown Vancouver without sacrificing convenience. At an average of $1,762 for an unfurnished one-bedroom unit, budget-savvy renters would do well to look for Richmond for their next rental destination.
City breakdown
About: Further south on the Canada Line lies the bustling, fast-growing suburb of Richmond. Multi-cultural, home to many company head offices and Vancouver International Airport, Richmond is a suburb worth considering in your search for a Metro Vancouver rental.
Transportation: Richmond has multiple Canada Line stations for rapid transit both within the city and to nearby Vancouver, while Bridgeport is one of Metro Vancouver's major transit hubs, with both Canada Line access as well as bus routes extending throughout the Lower Mainland.
Top neighbourhoods: Richmond truly has something for everyone. Brighouse/City Centre rivals Vancouver itself in its access to diverse shopping, dining and entertainment options, while Steveston is a seaside village that provides an idyllic destination for renters seeking to escape the hustle and bustle of the big city.
Rental types: Richmond has a large and varied rental market with plenty of newer apartment buildings as well as single and multi-family residences outside of its city centre.
Burnaby
Average rent
Burnaby is just adjacent to Vancouver, but offers significantly lower rental prices. As of November 2021, renters can find an unfurnished one-bedroom unit for an average of $1,805.
City breakdown
About: Home to countless parks, community centres and Simon Fraser University, Burnaby offers everything you need to save money without missing out on big city amenities. The expansive city has some of the Lower Mainland's best shopping destinations, while its less-populated areas are filled with lush forests and abundant nature.
Transportation: Burnaby lies just east of Vancouver and is well serviced by Translink bus lines and the Skytrain. Depending on which part of Burnaby you live in, Vancouver may be just minutes away.
Top neighbourhoods: The Metrotown area is a great alternative to Vancouver's own downtown, with a variety of new apartment buildings and a big-city feel with everything renters could ever ask for.
Rental types: Burnaby is a diverse, multi-layered communtiy that has rental options for any budget. In its more central areas, renters will find plenty of high-rise apartments, while its more nature-friendly neighbourhoods are full of smaller homes and older apartment buildings.
Surrey
Average rent
Surrey has long been recognized as one of Metro Vancouver's most affordable destinations for renters. As of November 2021, the average rent for an unfurnished one-bedroom unit is $1,564, putting it well below our $1,800 goal.
City breakdown
About: Surrey is Metro Vancouver's second-largest and fastest-growing city and offers a variety of rental options at affordable prices. With a diverse, multi-cultural community and a number of convenient transit options, Surrey is a great place for renters looking for convenience at a reasonable price.
Transportation: Surrey has multiple Expo Line stations for easy transit to the rest of Metro Vancouver, with a vast network of bus routes for travel within city limits.
Top neighbourhoods: Surrey's City Centre has an urban feel with modern, locally-focused dining options and plenty of opportunities for shopping. Guildford similarly offers a big-city feel at a reasonable rate, and is home to a large shopping centre and plenty of walkable destinations.
Rental types: As Metro Vancouver's second most populous city, Surrey has an abundance of rental properties for renters to choose from. With a vibrant urban centre and multiple great communities surrounding, renters can find everything from modern high-rises to large, multi-family homes.
New Westminster
Average rent
Just above Surrey in terms of cheap rental averages, New Westminster currently sits at $1,638 for an unfurnished one-bedroom. This family-friendly and diverse city is an ideal place for renters due to its abundant housing options and community feel.
City breakdown
About: Historic New Westminster is home to a revitalized downtown core that features a variety of new rental options for home seekers. Located on the banks of the Fraser River, New Westminster rental rates are considerably lower than those in nearer suburbs but easy access to downtown makes it an attractive location.
Transportation: New Westminster is just a 30 minute Skytrain ride from downtown Vancouver. Expo Line stations can be found throughout the city, making it easy for renters to board the train and travel within the city or to surrounding areas.
Top neighbourhoods: Brow of the Hill has long been recognized as one of the lower mainland's best neighbourhoods on a budget. Shopping, dining, and transit await outside your door, with Vancouver just a 20-minute drive away.
Rental types: New Westminster is an up-and-coming urban destination with rental properties to match. Its thriving downtown core has plenty of newer developments, while its more family-friendly neighbourhoods offer great value for those looking to move just outside of the city.
North Vancouver
Average rent
North Vancouver has become a rental destination in its own right over the last decade, and its averages have risen to match this. As of November 2021, a one-bedroom unfurnished apartment will run you an average of $1,971.
City breakdown
About: North Vancouver is the perfect suburb for the outdoor enthusiast. Close to the North Shore mountains, you will have access to world-class skiing, hiking and mountain biking. Some of the best schools are on the North Shore so it is a great place to raise a family as well.
Transportation: North Vancouver has a great network of Translink bus routes to take you within the city and beyond, while the SeaBus provides quick access to Downtown Vancouver — in about 10-15 minutes.
Top neighbourhoods: Lower Lonsdale has beautiful views, great dining and shopping options, and is close to the SeaBus, making it perfect for young professionals and students travelling to Vancouver regularly. For families, Lynn Valley is an idyllic community with nature all around, convenient transit, and a strong neighbourhood feel.
Rental types: North Vancouver has seen a lot of development in recent years, with plenty of newer high-rises going up in Lower Lonsdale in particular. The larger homes found throughout also offer plenty of basement suites and guest rooms for budget-savvy renters.
FAQ: Renting In Metro Vancouver
What is the cheapest place to rent near Vancouver?
As we mentioned here, Surrey is consistently the cheapest place to rent within Metro Vancouver. With a rental average of just $1,564 for an unfurnished one-bedroom and about a 30-minute drive to Downtown Vancouver, Surrey is your best option for affordable living in Metro Vancouver.
Where can I find cheap rent in Vancouver?
Vancouver renters have many options for finding rental properties. Both Craigslist and Kijiji have plenty of rental units, but renters are best off using liv.rent for their home search. This all-in-one platform takes the pressure off of the rental experience by connecting tenants with verified landlords and offering a host of unique features designed to streamline the process from start to finish.
How can I live in Vancouver cheaply?
Though we mostly focused on one-bedroom units here, the single best way to save on rent in Metro Vancouver is to get a roommate. Even within the pricier cities and municipalities of the Lower Mainland, renters can find brand-new, centrally-located two-bedroom units for well under $1,800.
---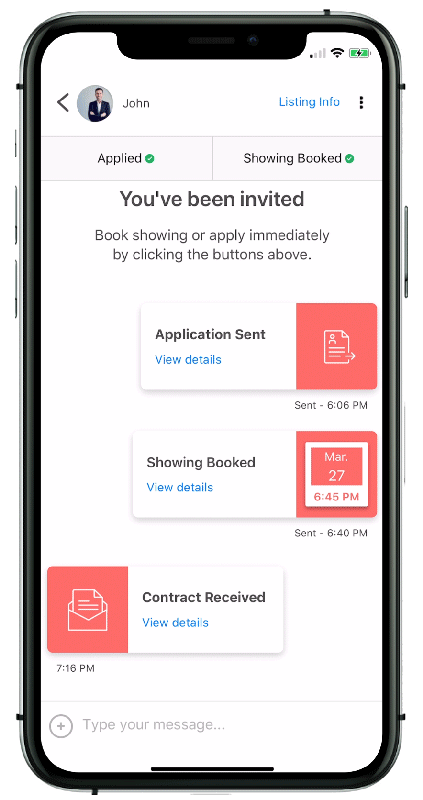 Rethink The Way You Rent
Not on liv.rent yet? Experience the ease of digital applications & contracts, verified tenants & landlords, virtual tours and more – all on one platform. Sign up for free or download the app.
Subscribe to receive the latest tenant & landlord tips and get notified about changes in the Canadian rental market.
>> Stay up-to-date on the average rent in Vancouver, Toronto and Montreal: Rent Reports.