Rental Trends in June 2020
This month, we take a closer look at the reported average rent prices across the Greater Vancouver Area. This is the fourth rent report based on data gathered from numerous listing websites during the quarantine period and we're seeing downward pressure on rental rates continue across the Lower Mainland. Jump to the following Rent Report sections:
Complete July 2020 Vancouver Rent Report: Download Here
Average Rent across Greater Vancouver
Below we show the average rent of a 1 bedroom, unfurnished apartment over the 6-month, February-July time frame. The average rent for unfurnished, 1 bedroom apartments amidst the COVID-19 pandemic saw a slight uptick in July which is an improvement on the pandemic-induced downward pressure of May and June.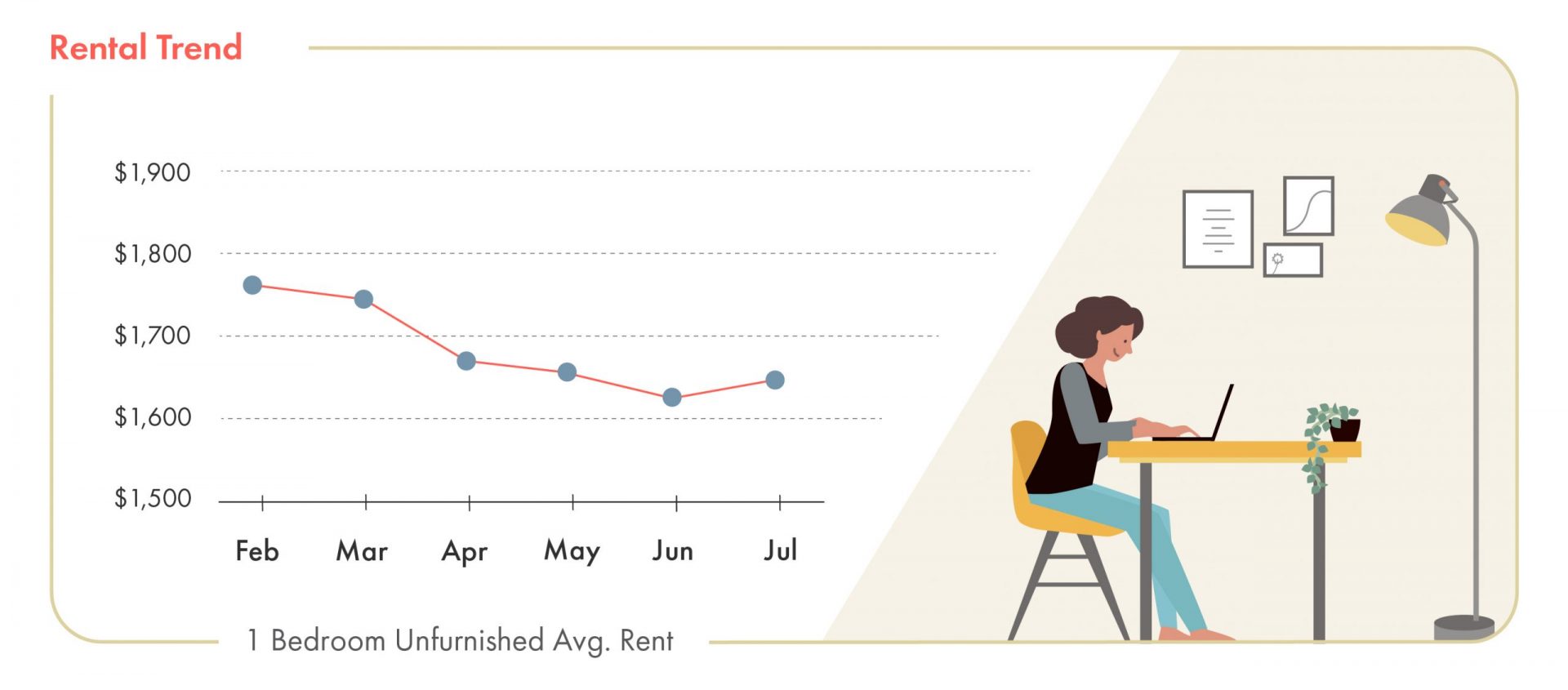 We invite you to subscribe to our mailing list updates on the Vancouver rental market and for our continued reporting on the impact of COVID-19 on the rental industry.
>> RECOMMENDED READING: Average Rents near Transit in Great Vancouver
Month-to-Month Rent Change
Below we show the percentage change in average rent from June to July's figures. The biggest decrease was in West Vancouver where furnished rentals dropped by 14.42%, while West Vancouver saw an increase of 13.47% for unfurnished rentals.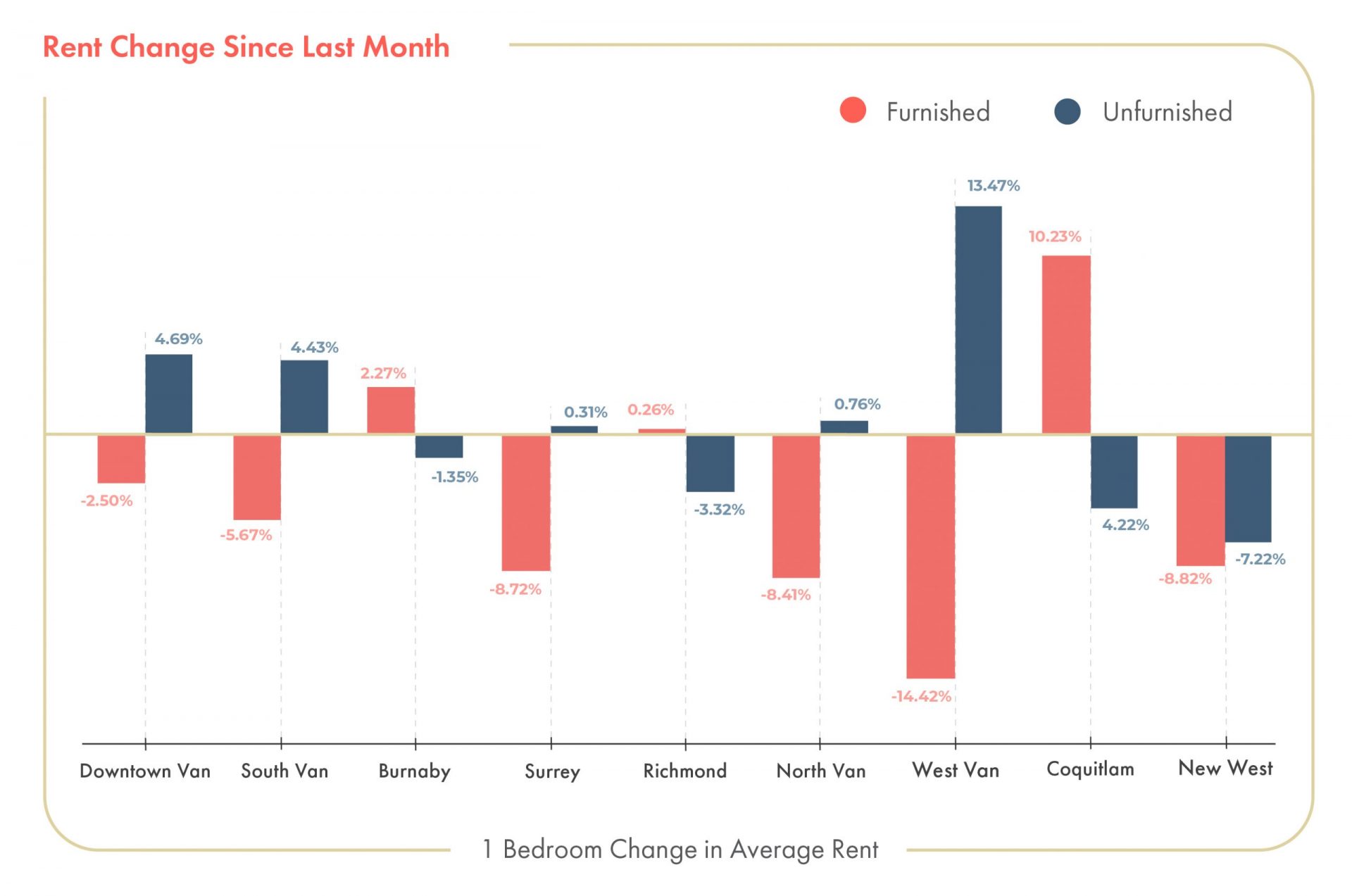 Income to Rent Ratio
An Income to Rent Ratio determines the percentage of monthly or annual gross income a tenant applies to rent payments. This month we introduce this quarterly metric to our readers. As evidenced below, renters across the Lower Mainland spent a significant portion of their income on rent this past quarter.

Renter Demographics
In July, the vast majority of rental seekers, 46%, fell into the 25-34 yr old category while 27% were in the under 25 categories.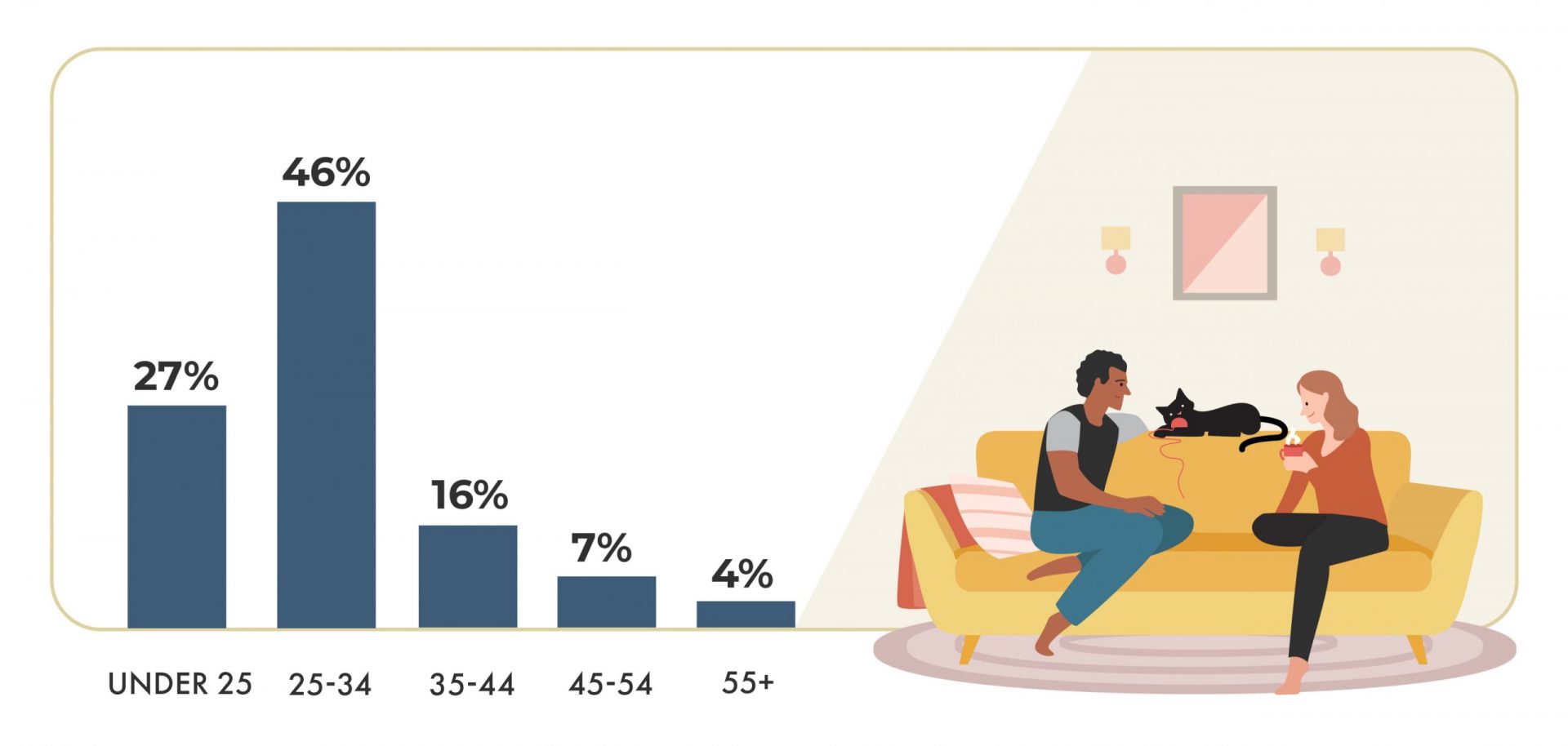 Pet-Friendly Rentals
liv.rent continues to host more pet-friendly listings than any other platform with 26% of listings willing to house pets.

Average Unfurnished vs. Furnished Rates
How much is rent in Vancouver? The average rent in Vancouver for an unfurnished one-bedroom apartment in July was $1,657 up slightly from June's $1,639. The average cost of a furnished apartment went down to $1,806 from June's $1,834.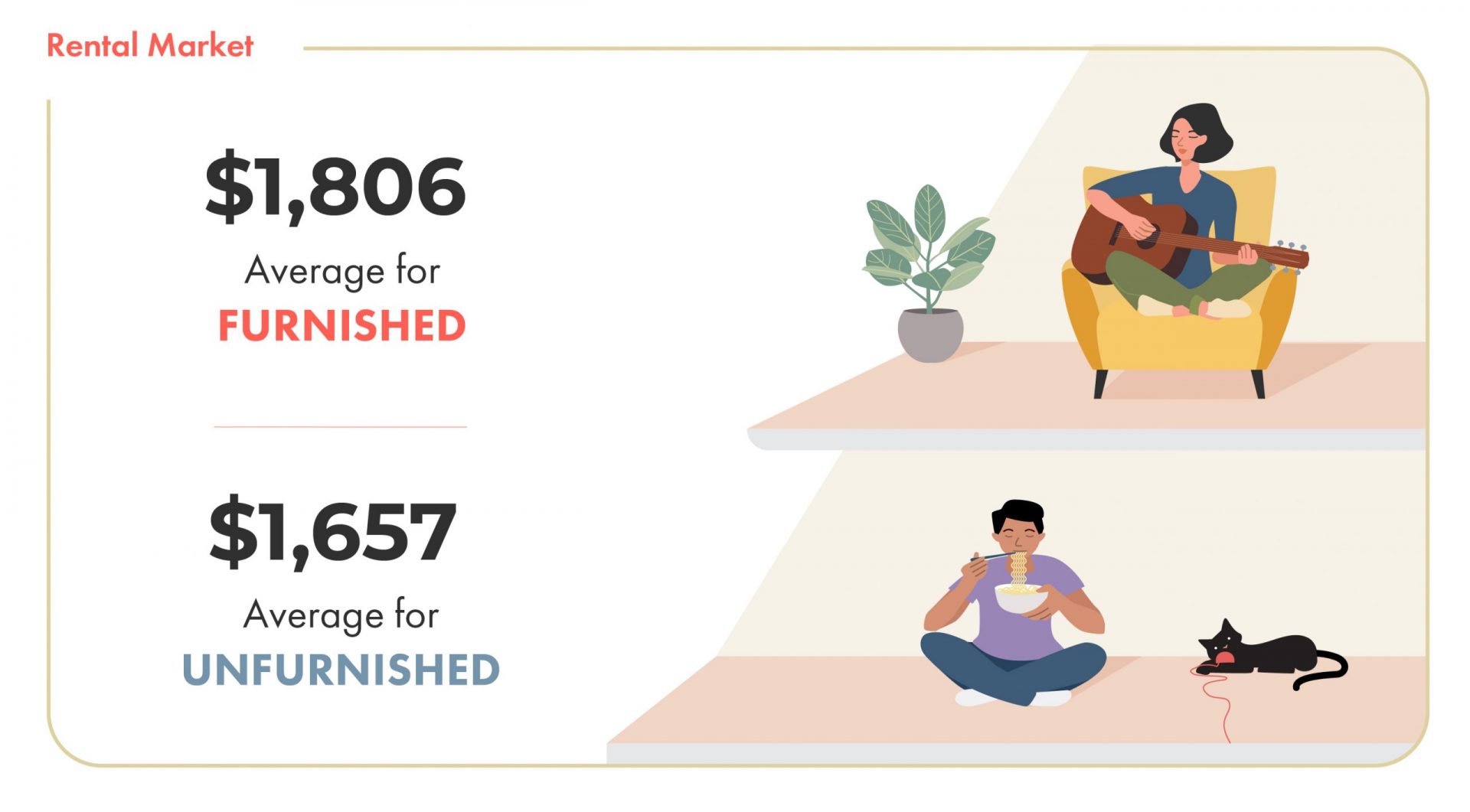 Neighbourhood Breakdown
To assist you in your rental decision, here is a breakdown of rental averages across other Greater Vancouver neighbourhoods. Comparing 1, 2, and 3 bedroom rates for both unfurnished and furnished listings across each neighbourhood.
Surrey continues to have the lowest average rent in the Vancouver area for a 1 bedroom, unfurnished unit at $1,341 down from June's average of $1,337. In comparison, Downtown Vancouver's rent average of $2,024 is up from June's $1,933.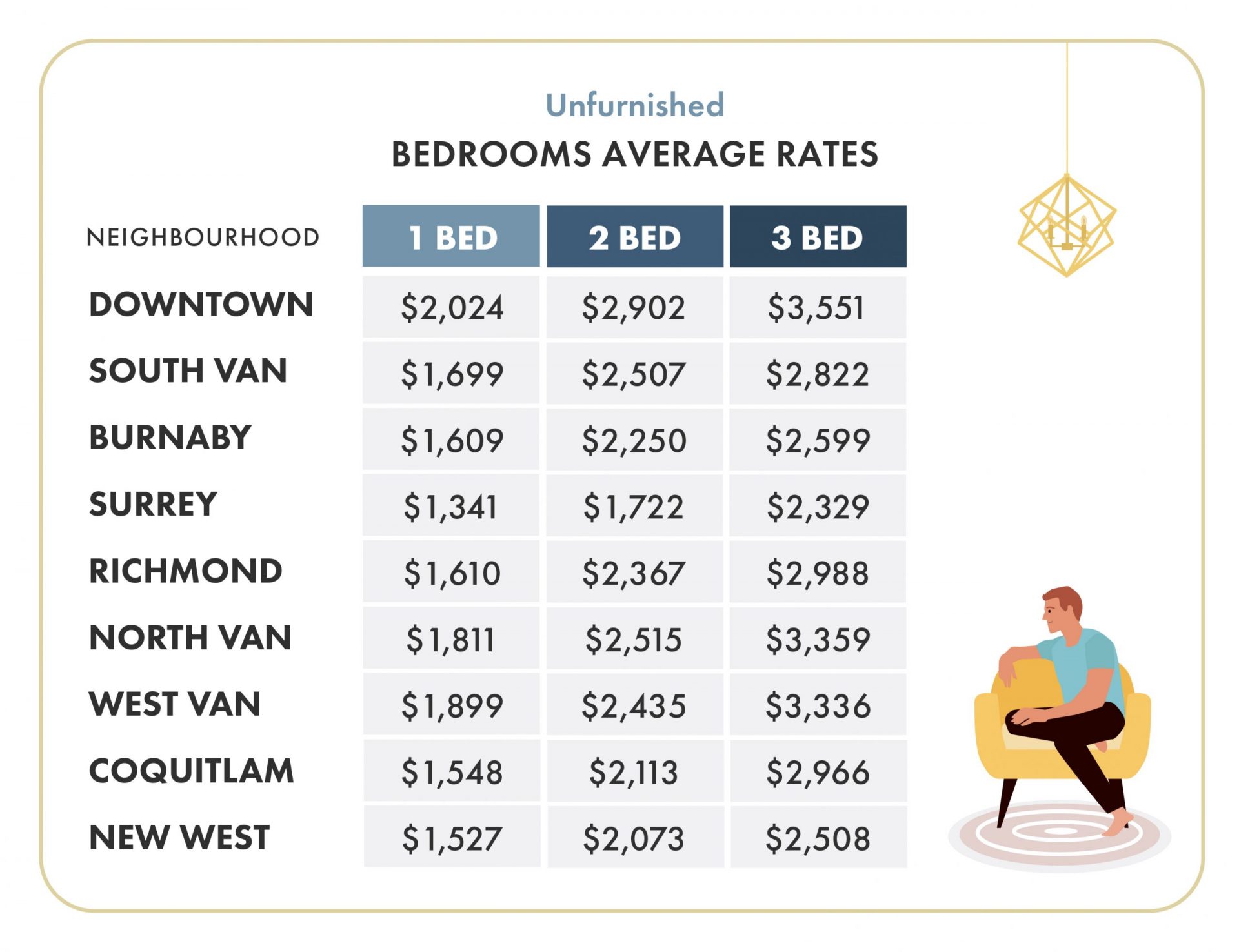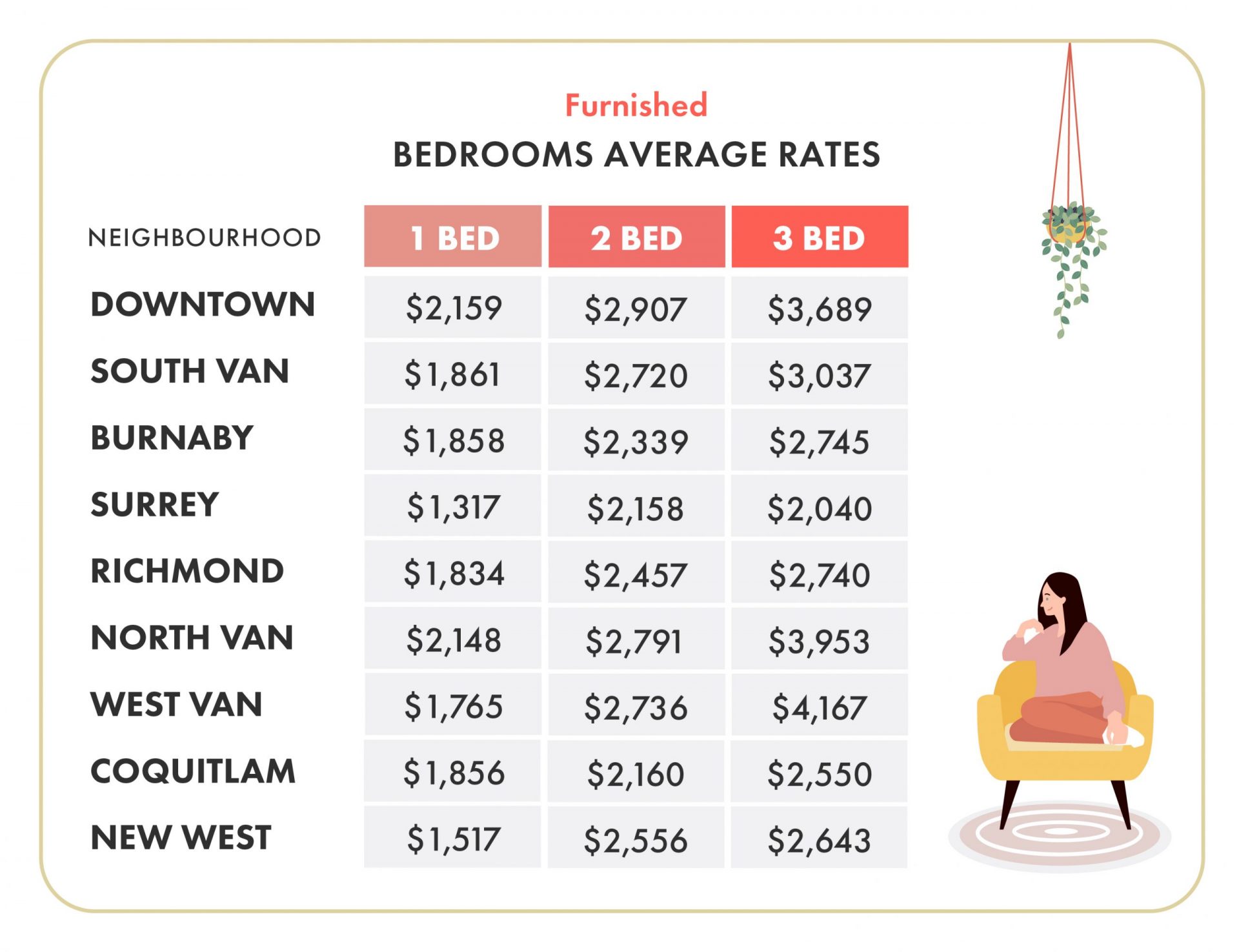 Rent per Square Foot
Rent per Square Foot is another new dataset we are introducing to our monthly Rent Reports. It is a key indicator of value for money, however, it does not take into account variables like transit accessibility and rental amenities.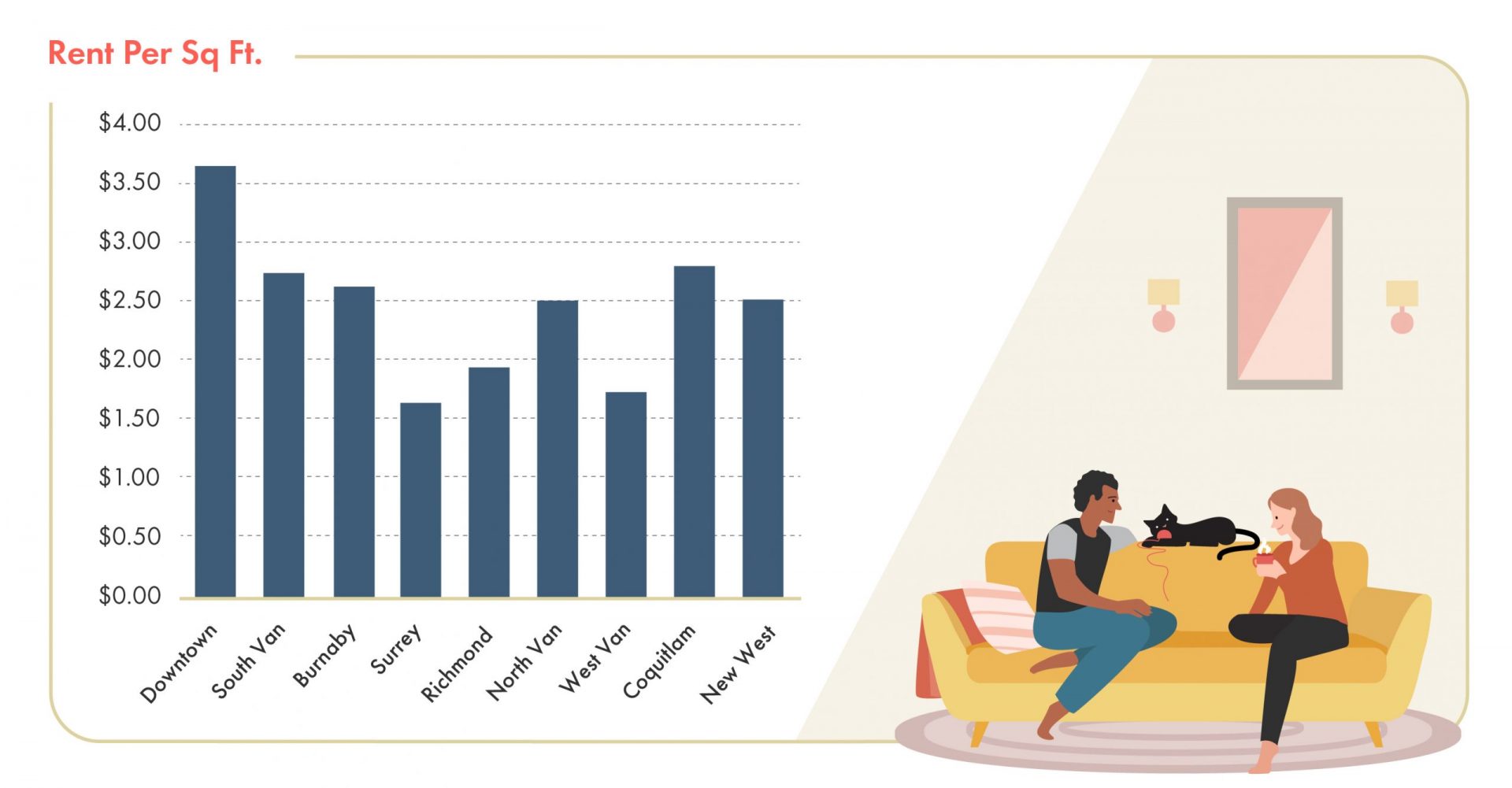 Most Expensive Cities in Canada
The cost of living in Vancouver remains high as compared to every other Canadian city, except Toronto.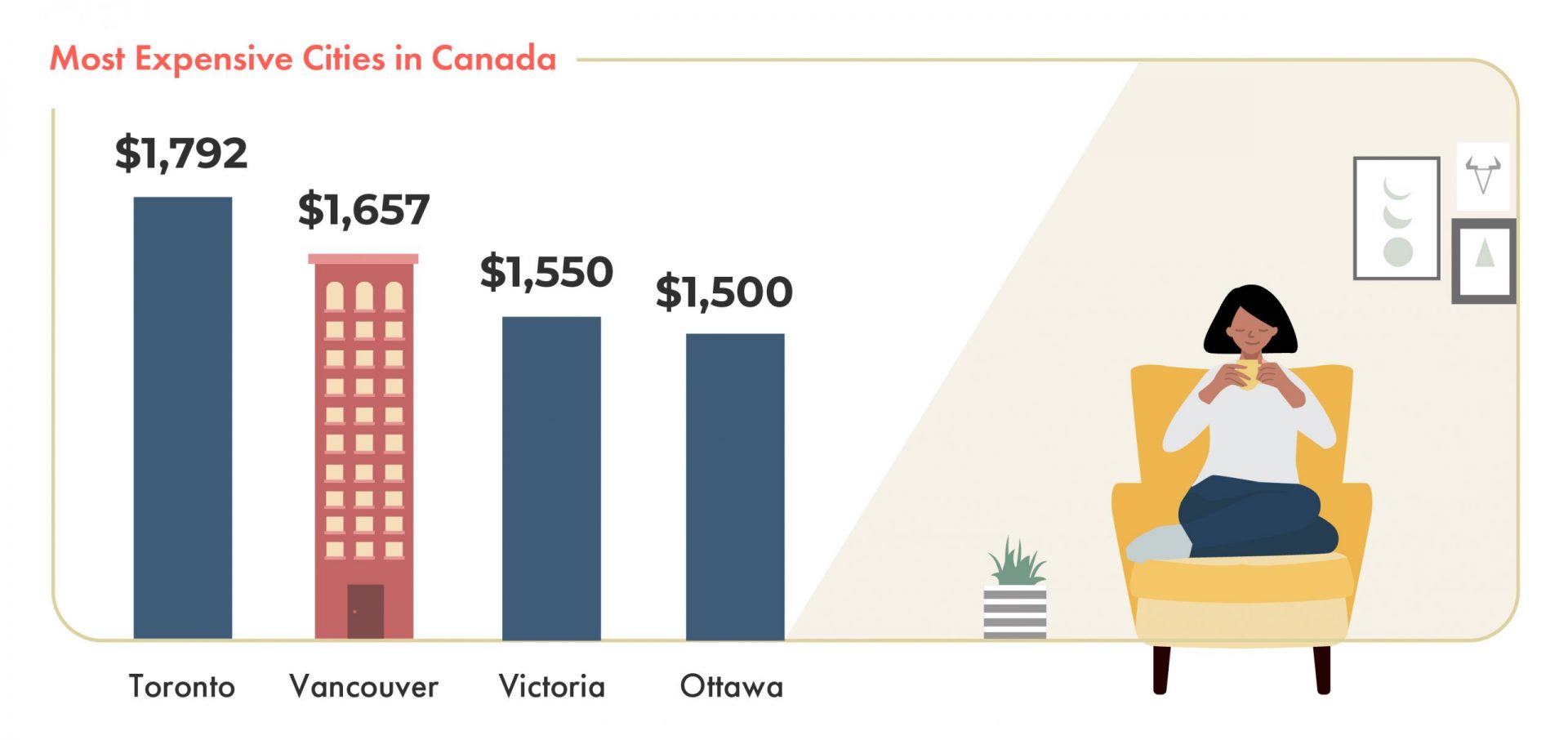 COVID-19 Resources
For information regarding Coronavirus (COVID-19) and landlords and tenants, refer to our comprehensive resource posts. They include information on the various federal and provincial assistance initiatives available to help support landlords (small business relief) and tenants (rent relief):
Downloadable Resources
---
Bring the latest rental averages and trends to your next video conference with our custom virtual backgrounds.
Free Virtual Backgrounds: Download Here
Save the complete July 2020 Rent Report package for easy sharing and reference.
Complete July 2020 Vancouver Rent Report: Download Here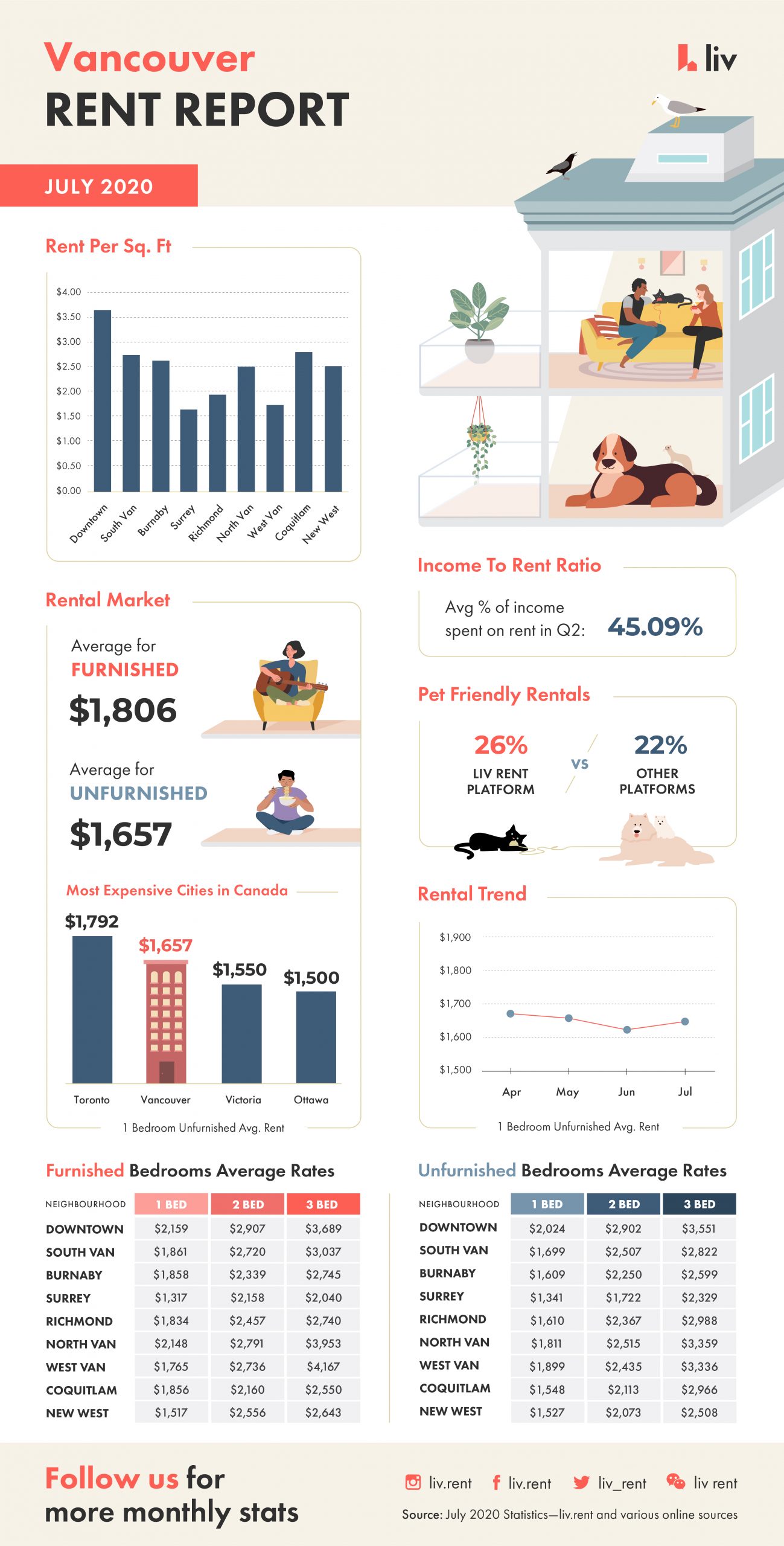 ---
For more rental insights, discover our previous Rent Reports:
June 2020 Vancouver Rent Report
June 2020 Toronto Rent Report
June 2020 Montreal Rent Report
---