FEATURE: ILLUSTRATION BY MARIANA YATSUDA IKUTA
LOWDOWN
Historically Vancouver's Little Italy, Commercial Drive has shifted shape many times since the '50s, layering textures and adding character along the way. Today, the most popular street in the Grandview-Woodlands area, forms the proud backbone of East Van. Italian delis like Grotta Del Formaggio (translation: cheese cave) and Bosa sell the best Buratta in town, while old-timey cafes like Joe's Café Bar (lively, no frills, Portuguese) and Café Calabria (lively & decked out in faux Roman statuary) compete with their spare, modern counterparts like Prado and Spade.
There is a distinct counter-culture vibe that permeates the 'hood despite the traditional Italian and Portuguese presence thanks to a generous offering of artists, musicians and political activists who also call the neighbourhood home. Though some gentrification has occurred as west side house prices have invariably nudged people eastward, Commercial has maintained its vitality and cultural diversity.
This neighbourhood is anchored to the North by the vibrant Britannia Community Centre offering an array of programming, and the newer, slicker Trout Lake Community Centre to the South which has a skating rink and state of the art gym facilities. Both are hubs of activity for all ages. Trout Lake Farmer's Market, located next to the Community Centre, runs Saturdays, April through October and offers Vancouverites one of the largest selections of organic produce growers and local producers of all kinds of delicious items.
LOCATION
Running North-South, Commercial Drive or, "The Drive" as it is affectionately called, refers to the stretch running from Venables south to Broadway.
LIVING
Fill your pantry and fridge with some of the best tasting and best-priced food products in the city from all the delicious Italissima products at Bosa, to other Italian delicacies from Grotta Del Formaggio, or Santa Barbara market to fresh produce from Norman's Fruit & Salad or Persia Foods Produce Market.
The closest traditional grocery stores are Choices at Commercial & Napier and No Frills on Hastings.
Check out the renovated and recently re-opened Havana. Enjoy a mojito or sangria cocktail with your Ropa Vieja and be transported to a steamy joint in old Havana.
Tuck into the Havana Theatre and cap off your evening with an improv or comedy show. Refer to their programming schedule to buy your tickets.
Try your hand at beating some Italian seniors at Bocce at Victoria Park.
Outfit your kids with some cool threads from Dandelion Kids.
Be transported to analog days, comb through the extensive vinyl collection for sale at Audiopile or Highlife Records & Music.
Comb through the extensive and excellent selection of well organized vintage clothes at Mintage Vintage.
Furnish your place with beautifully curated vintage Danish teak pieces from By Design Modern or Attic Treasures.
Plan a glow in the dark bowling party at Grandview Lanes. Family owned and operated since 1947, this venue transports you to another time.
Head to Trout Lake and adjacent John Hendry park for a bucolic escape from the Drive's hustle and bustle…and to walk your dogs. There is a great off-leash area in a section of this park.
End your day with something – anything- happening at the Rio Theatre or The Cultch. The Cultch is committed to bringing dynamic, ground-breaking works to Vancouver audiences. The historic Rio Theatre is an independent, multidisciplinary art house that presents first-run feature films, indie films, classic films, local & international films, and live entertainment including concerts, burlesque, comedy, improv, spoken word and much more.
LEARNING
Vancouver Community College and the beautiful Emily Carr School of Art and Design and the Centre for Digital Media – a collaboration between Emily Carr, SFU, UBC and BCIT are nearby and Langara University is located nearby at 49th and Ontario.
There are a number of elementary schools nearby including Grandview Elementary, Lord Nelson Elementary, Laura Secord and independent schools Stratford Hall and St. Francis of Assisi (Catholic). Van Tech, Britannia and Gladstone Secondary Schools serve the area as well as Notre Dame Regional Highschool (Catholic).
LOOSEN YOUR WALLETS
Shop at: Attic Treasures, By Design Modern, Mintage, Dandelion Kids, Highlife Records, Audiopile, Highlife Records,
Eat at: Some of the city's best pizza is available in this neighborhood. Check out Lombardo's, Marcello's, or Famoso on Commercial or the excellent fan favourite, Via Tevere on Victoria Drive. All of these options offer an authentic Italian pizza experience….brick oven, thin crust, deliciousness.
Other excellent food options along the Drive include: Havana, La Mezcaleria, Merchant's Oyster Bar, Biercraft Tap & Tapas, and the more exotic Ethiopian Addis Cafe or Harambe and Rinconcito Salvadoreno Restaurant.
Drink at: A destination for the legions of craft beer lovers in Vancouver, St. Augustine's offers an extensive selection of the best of local breweries as well as imports all under one roof. Alternatively, consider directly visiting one of the many craft breweries near the north end of Commercial including: Parallel 49 Brewing, Doan's Craft Brewing, Storm Brewery, Andina Brewing Company, and Coal Harbour Brewing.
---
Check out our other Metro Vancouver neighbourhood guides: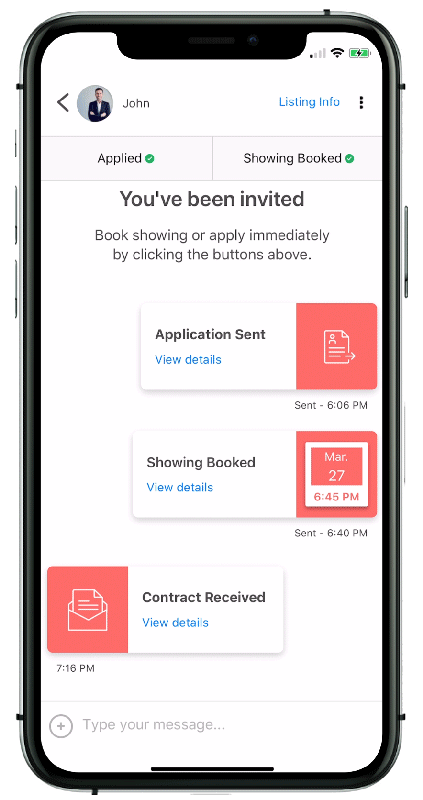 Rethink The Way You Rent
Not on liv.rent yet? Experience the ease of digital applications & contracts, verified tenants & landlords, virtual tours and more – all on one platform. Sign up for free or download the app.
Subscribe to receive the latest tenant & landlord tips and get notified about changes in the Canadian rental market.
>> Stay up-to-date on the average rent in Vancouver, Toronto and Montreal: Rent Reports.