Hello, and welcome to liv.rent! Are you a renter wondering how to search for your next home? Do you want to experience a 100% digital and stress-free rental process?
Good news: you're in the right place!
Before we run away with all our features designed to make renter's lives easier, know that you can use our platform based on your needs. So, whether you're here to browse listings, pay for rent with bitcoin, or sign the lease on your next place, we can help!
Ready to join the future of renting? Use the table of contents to navigate and let's get started:
Table of Contents
What is liv.rent?
liv.rent is more than just a marketplace to search for rentals. We're a group of renters and landlords who knew there had to be a better way to rent.
We found that the rental landscape was full of stress and scammers. It seemed like a never-ending battle to get the perfect home or find the perfect tenant. But we believe that finding a place to live should be safe and joyful.
So, we created solutions for each step of the rental process to help everyone save time and energy. Now, we provide a better way to rent. One that leverages automation, AI, and integrated technology to make renting smooth and secure.
From search and communication to contract signing and lease extension, every part of the rental process can be done online or in-app. Even though we're based in Vancouver, B.C. — our community stretches from coast to coast in Canada.
We're glad you're here and we can't wait for you to start a better rental journey with us. Find our app and start downloading it on your phone now while you read the rest of the guide.
1. Searching for rentals
Use liv.rent to search for your next home. You don't even need to create an account to browse listings and if you want to set up your profile first, then you can "favourite" listings as you go.
How do you search on liv.rent?
There are three key ways to search for listings on liv.rent:
Search by city
Search by building or property management company
Browsing listings in "map" or "list" view
1. Search by city
Pick the city that you're looking for a home in. Then, in addition to sorting by rental price with a sliding scale, you can adjust these filters to your search including:
Housing Type
– Condo
– House
– Townhouse
– Room
Furniture
– Any
– Unfurnished
– Furnished
Bedrooms
– Any
– Studio
– 1 Bed
– 2 Bed
– 3 Bed
– 4+Bed


Pet Policy
– Any
– Allowed
– Not allowed
– Dogs allowed
– Cats allowed
2. Search by building or property management company
In the search bar, type in the building name to look for available rental units from that specific building. Likewise, if there's a property management company or landlord you're interested in, type in their name to see all the listings they manage.
Searching this way — by landlord or property manager pages, building pages, and building sub-pages — gives you hidden options most renters don't know about. You can click on the map view and then click on the cluster to compare prices within the same building. Here's a quick video that shows you how it's done:
3. Browse by map or list
Watch now: liv.rent Basics – How To Search For Listings
2. Completing your liv.rent profile
Instead of filling out a new application every time you apply to a different listing, you can create a liv.rent profile (aka your renter's resume) and use it to apply to multiple liv.rent listings.
For your security, only ID-verified landlords on liv.rent can view your renter's resume — prevents scammers on other listing sites from accessing your personal information.
The following is a step-by-step breakdown of what you need to do to complete your liv.rent profile:
Filling out your renter's resume
Giving only the necessary personal information
Increasing your chances to secure a place (for international or first time renters)
Knowing what a Trust Score is
1. Filling out your renter's resume
Filling out your renter's resume on liv.rent is simple and intuitive. Just follow the prompts, starting with basic info like your name, email address, and new password.
Pro tip: renters with complete profiles and verified IDs are 77% more likely to secure a rental and receive faster responses.
The entirety of the information in your profile will eventually be shared with a landlord after you apply to their listing, not before. Before that point, all your information is stored safely using a multilayered security approach.
Watch now: How To Fill Out Your Renter Profile
2. Giving only the necessary personal information
Your profile on liv.rent is used to apply for apartment listings. For this reason, we only request the minimum required information; this would be the same information that is necessary for a standard rental agreement.
Here's a quick look at what information a landlord can legally ask you for:
| Identifiers | Background Information | Financial Information |
| --- | --- | --- |
| Name | Employment History | Credit Score |
| Date of birth | Educational History | Income and financial resources |
| Current and former addresses (business and personal) | Criminal Information | Debt information |
| Email address | Pet Information | Bank account information |
| Social Insurance Number (SIN) | Personal References | Rent payment information |
| Driver's License Number | Emergency Contact Information | Financial information |
For more details about our privacy and security, reference our FAQ section.
3. Increasing your chances to secure a place (for international or first time renters)
liv.rent is unique in that we can help people rent their first home in a new city before they even arrive. Select the "I do not live in Canada" option when completing your profile. Now, if a landlord sees your application, they have this information upfront.
It allows them to easily understand why you don't have a Canadian address or lack previous references they can call.
There's also the option to select "I'm a first-time renter." This is great for international students and young people who are renting their first home. It also enables landlords to know why you lack previous landlord references and they'll look for other ways to confirm your trustworthiness instead.
These two profile features, "I do not live in Canada" and "I'm a first-time renter", help to streamline communication and offer you a better chance at obtaining a rental. Without them, landlords might browse an application, see that it's "missing" previous references, and move on to the next application because they think yours is incomplete.
4. Knowing what a Trust Score is
An easy way to prove your trustworthiness as a renter to prospective landlords is by using our intelligent Trust Score rating system. Combining data from an Equifax credit report as well as our own AI algorithm, it's a score out of 100 that helps position you as an ideal tenant.
Here's a quick explanation by our Client Success Specialist Apoorva Ashok:
Watch now: How To Understand Your Trust Score
3. Connecting to landlords
Landlords and renters can connect and chat about listings, rental preferences, and tenancy details all on liv.rent in our chat feature. This chat becomes a timeline of communication between you and a prospective landlord.
Chat timeline
Your entire chat history is saved and accessible both online and in our app. Use the chat timeline to:
Inquire about a listing
Send in your application
Receive a contract from a landlord
Send your signed version of the digital lease back to your landlord
Receive payment requests
Review credit card or bitcoin payment receipts
Having all the correspondence and documentation in place is helpful for everyone to stay organized and protect themselves while renting. There are also translation features available to streamline communication further.
4. Submitting applications
Like we mentioned earlier, applying on liv.rent is easy because your renter's resume (i.e. your profile) becomes an application with just a few clicks. Watch our Account Executive Jackie Wong walk you through the process:
Watch now: How To Search & Apply For Listings
One renter resume, multiple applications
This is the feature that puts liv.rent heads and shoulders above other listings sites: use your renter resume to apply to multiple listings. When you find a listing you love:
Click on "Apply Now."
Pick your preferred move-in date.
Review your renter's resume.
Accept the terms and conditions.
Click "Submit."
Repeat this process again for any other listings you want to apply for. It's easy, paperless, and gives you much more flexibility.
5. Signing & renewing leases
You can review, sign, send, and renew leases for rental agreements in B.C. and Ontario on the liv.rent platform.
Digital contracts
Because paper leases are onerous and wasteful, at liv.rent we do digital contracts instead. Easy to read, sign, and send either online or in-app — they save you time and get you the keys to your next place faster.
Custom addendums
While liv.rent provides the basic lease to your landlord, they may choose to add their own custom addendums. When reviewing the terms of your lease, pay extra attention to these portions.
Lease extensions
As a renter, pay attention to what the lease says will happen after the lease ends. In B.C. and Ontario, after a basic lease "expires," it's transitioned into a month-to-month rental agreement — unless a landlord has added something to the lease about vacating.
When the lease term is up, you and your landlord may decide to sign another lease. However, you are not required to do so.
6. Paying rent
Gone are the days of paper cheques and e-transfers. You can pay for rent on liv.rent with your credit card (Visa, Master Card, AMEX), Union Pay, and even by Bitcoin.
Note: if your landlord isn't on liv.rent but you want to pay with your credit card, Union Pay, or Bitcoin — let us know and we can help onboard your landlord to help you pay for rent easier.
First, your landlord will send you a payment request through the liv.rent app. Then, you can easily pay via whichever method you choose. You will also receive payment reminders that you can turn on or off in your profile settings after your rental contract is active.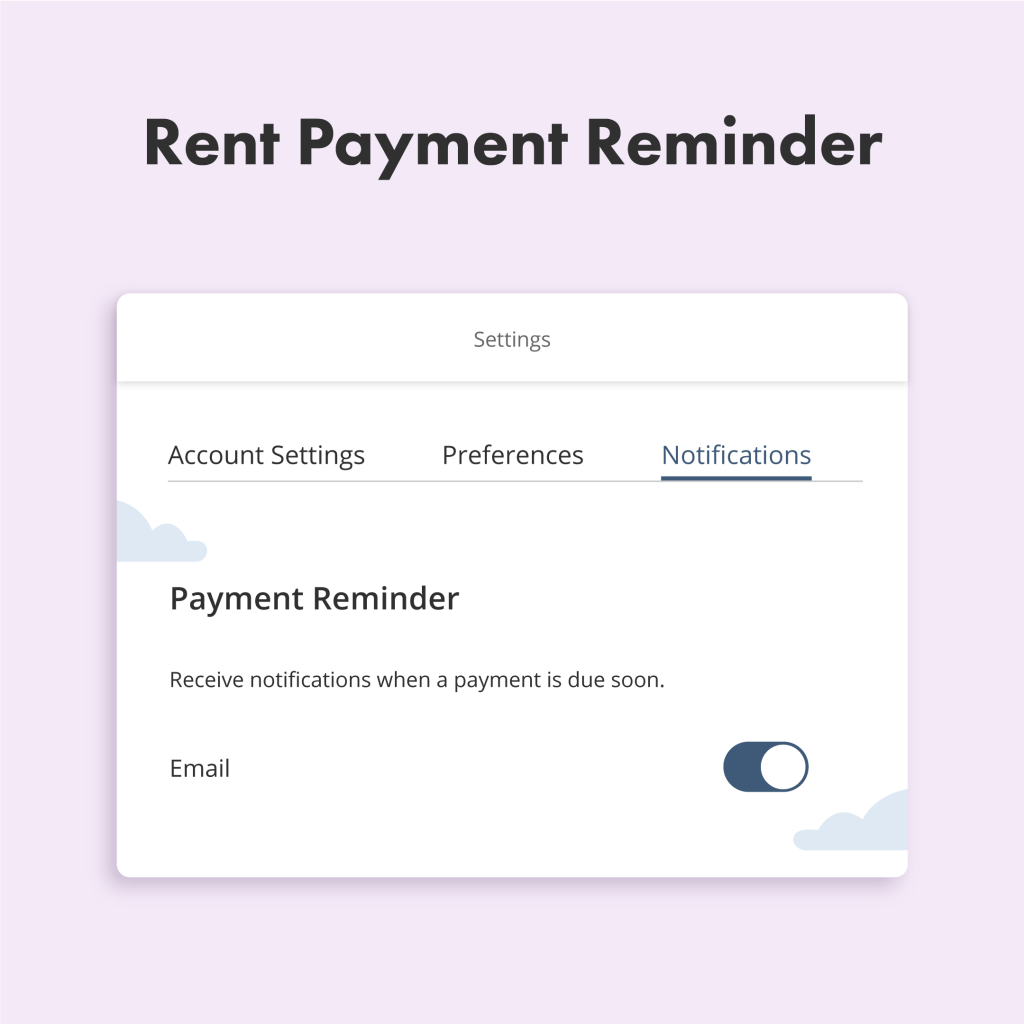 Watch now: How To Pay For Rent With Bitcoin
---
More help for renters
Thanks for checking in on our liv.rent guide for renters. We hope you now have a better understanding of how to take advantage of our platform to streamline your entire rental process from start to finish. Next, let's keep the conversation going!
Subscribe to liv.rent updates to be the first to learn about new rental market data, platform features, and more.
Reach out for help finding listings with our team.
Explore our resource blog for even more tips and tools for everyone navigating the rental landscape.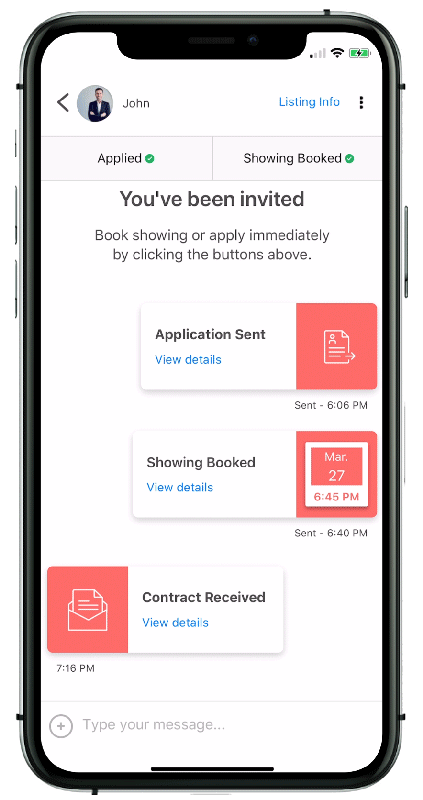 Rethink The Way You Rent
Not on liv.rent yet? Experience the ease of digital applications & contracts, verified tenants & landlords, virtual tours and more – all on one platform. Sign up for free or download the app.
Subscribe to receive the latest tenant & landlord tips and get notified about changes in the Canadian rental market.
>> Stay up-to-date on the average rent in Vancouver, Toronto and Montreal: Rent Reports.