Across Canada but especially in Vancouver, the cost of living has climbed much higher in recent years. Alongside this comes a number of difficulties, but also opportunities for homeowners looking for some help keeping up with expenses while adding much-needed rental housing to their communities. This collaborative post with Home Wealth Investments, a team of Vancouver-based laneway & coach home builders, will cover the main benefits of constructing a laneway house on your property, give an overview of the building process, and also guide you through renting out your unit for the first time with plenty of tips from liv.rent.
Interested in learning more about the laneway home construction process and how you can turn your secondary property into an income-earning rental property? Reserve your space at our collaborative webinar on June 15, 2023 at 11:00am PDT.
Download This Ultimate Landlord Guide
If you're a first time landlord, this is the guide you'll need to get started on finding and securing good tenants — summarizing the steps you need to take from marketing your property and screening tenants to drafting lease agreements.
What is a laneway house?
Laneway homes are a common sight in B.C.'s Lower Mainland but even if you call Vancouver home, you may still not be totally familiar with what makes a laneway house. Simply put, a laneway house is a secondary home built on the property of an existing house. To be termed a laneway house, it must also border an alley or laneway, whereas a coach home refers to any secondary property in a more general sense.
Most municipalities in B.C. and many in Ontario permit the construction of laneway homes, and this form of housing has seen rapid growth in popularity lately, as governments recognize the need to increase density in urban areas. Laneway homes can be designed to match owners' existing houses and meet a variety of unique needs. Generally speaking, laneway houses can range from 500-1000 sq. ft. with 1-2 bedrooms/bathrooms – though this isn't a hard & fast rule.
Benefits of building a laneway house
There are countless benefits of building a laneway home for property owners that go far beyond just renting – though this is certainly one of their main draws. Building a laneway house in Vancouver is a wise investment for so many reasons and definitely something homeowners should consider, particularly if they're already looking at purchasing a rental property.
Here are some of the main benefits of building a laneway house on your property:
Increased property value — Whether or not you're considering selling your home any time soon, adding a laneway home is a great way to drive up your property's value. The flexibility of these spaces for housing guests or family, or being used as an income-generating rental unit, is something many buyers specifically look for. Though there's obviously an upfront investment required, you're likely to recoup your money and then some upon selling.
Passive income — Renting out a laneway house is a great way to start generating rental income, which can help homeowners offset their mortgage costs or provide an additional revenue stream. Demand for rental housing in Vancouver is consistently high, and a well-designed laneway home can attract tenants and yield a favourable return on your investment in a relatively short time.
Adaptability — Laneway homes offer great flexibility in terms of how they can be used. They can function as a rental property, a separate living space for family members or guests, or a home office/studio depending on your needs. For those looking to downsize without leaving the neighbourhood they call home, laneways are a great solution.
Creating housing — Especially in Vancouver, there is a growing need for affordable housing options to meet the needs of the city's many renters, not to mention the hundreds of thousands of new immigrants expected to arrive in the near future. Laneway homes maximize existing space to provide more housing options without changing the character of the city's distinct neighbourhoods.
Safety & community — Laneway houses can also help keep neighbourhoods safe by adding a new presence in otherwise deserted alleys. They also help to grow individual communities by allowing new residents to move in without disturbing the existing character.
Challenges of building a laneway house
Zoning & permits — Every municipality, Vancouver included, has specific zoning and bylaw requirements that new laneway homes must meet. Homeowners must ensure that their property meets these requirements related to lot size, setbacks, building height, parking, and design guidelines. Navigating through the zoning and permitting process can be complex and time-consuming without the right help.
Cost —Though laneway homes tend to be much more affordable than purchasing an all-new property, there are still a number of expenses homeowners should consider before committing to construction. Fees for permits, materials, contractors, design, and much more can add up quickly once the process begins, so it's important to consider all this beforehand.
Location — Not every neighbourhood or property is suited to a laneway house. If your lot is located close to a neighbour's, you may face resistance over privacy concerns, for example. Furthermore, if you plan on renting, it's important to realistically consider how busy your local rental market is if you plan on your new laneway becoming an income-generating asset.
Building a laneway house: an overview of the construction process
As with any construction project, there are multiple stages to building a laneway house in Vancouver. From start to finish, homeowners are looking at about a 12-month timeline once all's said and done, though this can vary greatly in other regions or for more complex cases.
Here's how the process is usually broken down, with expert insights from Harvey Gill, owner and founder of Home Wealth Investments:
Survey, planning, and design –⁠ 1-2 months
Before you can start building a laneway house in Vancouver, or anywhere for that matter, a professional surveyor must assess the property to determine the boundaries, topography, and existing infrastructure. This information is crucial for the design and construction process and informs the steps to come.
The planning & design stage involves working with architects, designers, and potentially other professionals to create a comprehensive plan and design for the laneway home based on practical aspects of the property and the owners' needs. This includes conceptualizing the layout, selecting materials, and addressing zoning requirements.
Cost/budget & permits –⁠ 3-4 months
Prior to breaking ground, a realistic budget must be calculated. Determining the cost and budget involves estimating the expenses for materials, labour, permits, and any additional requirements specific to the project.
The next step is obtaining the necessary permits and approvals from your local municipality or government. This includes permits to use city property during the construction process, as well as removing any existing structures, trees, and so on. You'll also need to obtain the proper pre-approvals before any of this to ensure your proposal is on the right track, and there are other concerns during the construction process like applying for sewage or water connections.
Due to the complexity of budgeting and navigating through the permitting process, it typically takes about 3-4 months to complete this stage. Working with experienced professionals can make this process much easier though, and ensures you don't miss anything along the way.
Construction –⁠ ~6 months
Once the planning, design, and permits are in place, the construction phase can finally begin.
This stage involves the actual building of the laneway home, including site preparation, foundation work, framing, electrical and plumbing installations, interior finishes, and landscaping if necessary. The duration of the construction phase can vary depending on the complexity of the project, but it generally takes around 6 months to complete the construction of a laneway home.
How to rent out a laneway house
If you plan to generate rental income from your new laneway house, you're first going to need to find tenants. Especially since they'll be living in your backyard, it's important to be diligent throughout this process and ensure you're finding the best match possible. The last thing you want is to have your search for tenants turn into a lengthy ordeal, or alternatively, be rushed and end up with trouble-making renters in your brand-new unit.
This is where liv.rent comes in. This Vancouver-based rental platform was designed to help landlords save time and find the right renters faster with all-in-one solutions for everything from listing to signing a lease.
Here are some tips on how you can streamline the most important and time-consuming parts of the rental process and ensure you're doing your due diligence in your search for the perfect tenants.
Tip #1: Share your listing to reach more renters
The best way to speed up your rental process from the get-go is to share your listing to as many platforms as possible. It's tough to get your unit rented in a timely fashion if you don't have enough leads, and being able to reach renters on a variety of sites is key to achieving this.
Once your listing has been posted on liv.rent, landlords can easily share it to popular platforms like Craigslist, Kijiji, and Facebook Marketplace, expanding their audience significantly and ensuring they receive plenty of applications.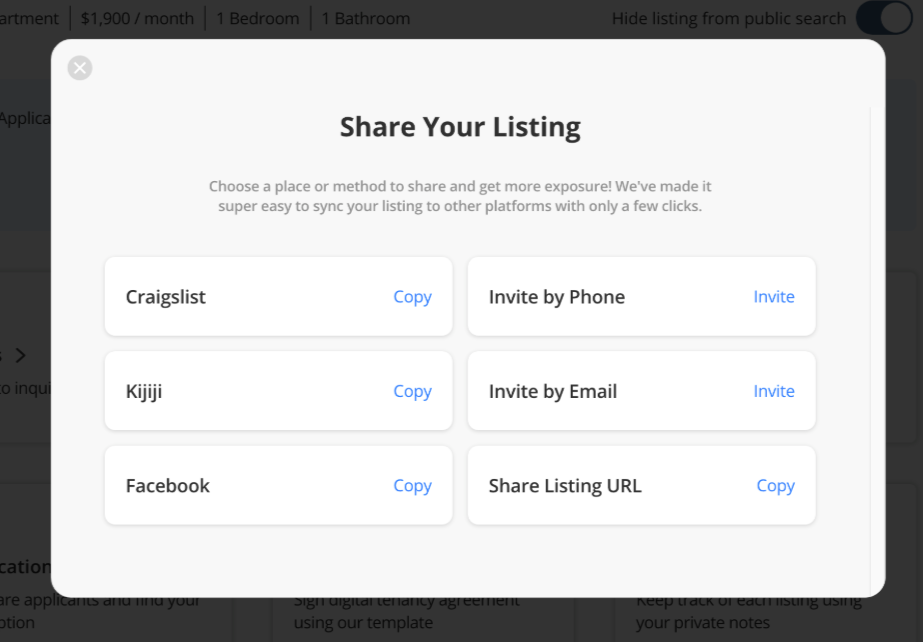 Tip #2: Have a centralized "hub" for your listing
Now that you've got more applications than you know what to do with, it's time to streamline things to help save time later on. After all, if you're renting out your laneway house, you're probably not interested in spending countless hours filtering through applications.
That's why within each pre-formatted listing you share, there's a link for interested renters to apply directly on liv.rent. One of the most time-consuming parts of the rental process is having to read through emails and messages from all different platforms to pick out the renters that you're interested in continuing the conversation with. By keeping all your communications limited to one convenient platform, you're cutting down on the time this step typically takes significantly.
Tip #3: Go beyond the credit check
Likely the single most important part of the rental process for laneway home landlords in particular is tenant screening.
Since they'll be living on your property, it's more important than ever to make sure that your new tenants are not only able to pay rent, but won't cause any disturbances to you, your family, or your neighbours. Your promising new investment can quickly become a liability with tenants who interrupt your routines or worse – cause damage to your brand-new laneway house. It's normal for landlords to perform a credit check on applicants to get a sense of their financial situation and ability to pay rent on time, but this doesn't always tell the whole story.
This is why liv.rent developed the Trust Score – our comprehensive tenant screening tool. Using credit information from Equifax® and our own industry-leading verification features, this report combines all the information landlords need to identify the right renters quickly. An easy-to-understand score provides an easy way to assess and rank applicants, while information like a detailed risk assessment, income-to-rent ratio, and a unique trustworthiness metric help give you a full picture of applicants, even if they don't yet have a Canadian credit history.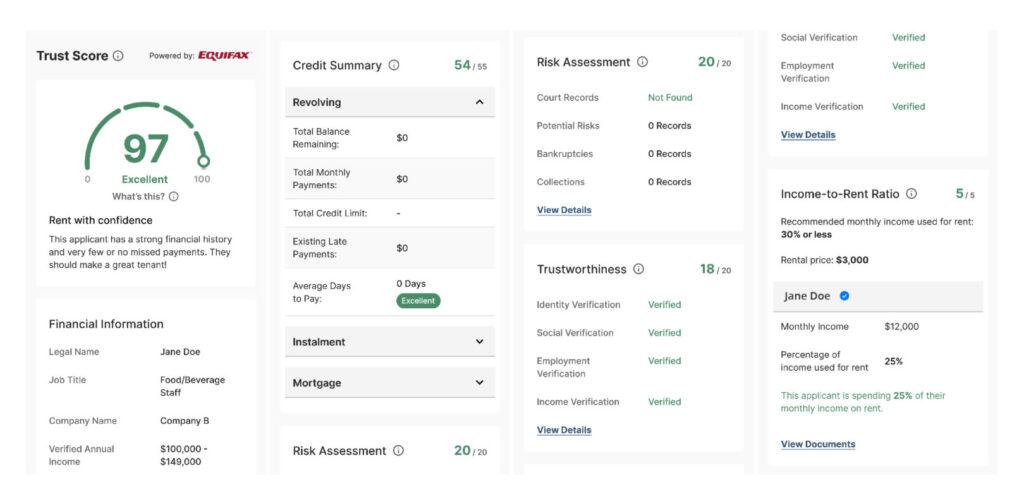 FAQ: Building & renting a laneway house in Vancouver
How much does a laneway home cost to build?
The cost of building a laneway home in Vancouver can vary significantly depending on various factors such as the size, number of bedrooms/bathrooms, design, materials used, site conditions, and additional features.
It's best to work with experienced professionals such as Home Wealth Investments who can provide a more detailed quote based on your unique situation.
What is the laneway house policy in Vancouver?
Laneway homes must be constructed on the property of a new or existing single-family dwelling, must border on an open lane, and must meet a number of specific requirements laid out by the municipal government.
These are broken down in more detail with some added information in a how-to document here.
Can I build a laneway house in Vancouver?
Yes, you certainly can! In fact, the City has streamlined this process significantly in recent years to keep up with the growing demand for housing. This guide provides an overview of the process but for more in-depth information and assistance with the planning and construction processes, we suggest getting in touch with the experts at Home Wealth Investments.
What is the maximum size for a laneway house in Vancouver?
The answer to this depends on the size of the lot you'll be building the laneway house on. The upper limit for this is 900-1000 sq. ft.
Can laneway houses be sold Vancouver?
In some areas of the Lower Mainland, it is permitted to sell laneway homes independently from the main property. This depends on your municipality though, so be sure to look into local regulations or consult a professional if you're considering a sale.
About Home Wealth Investments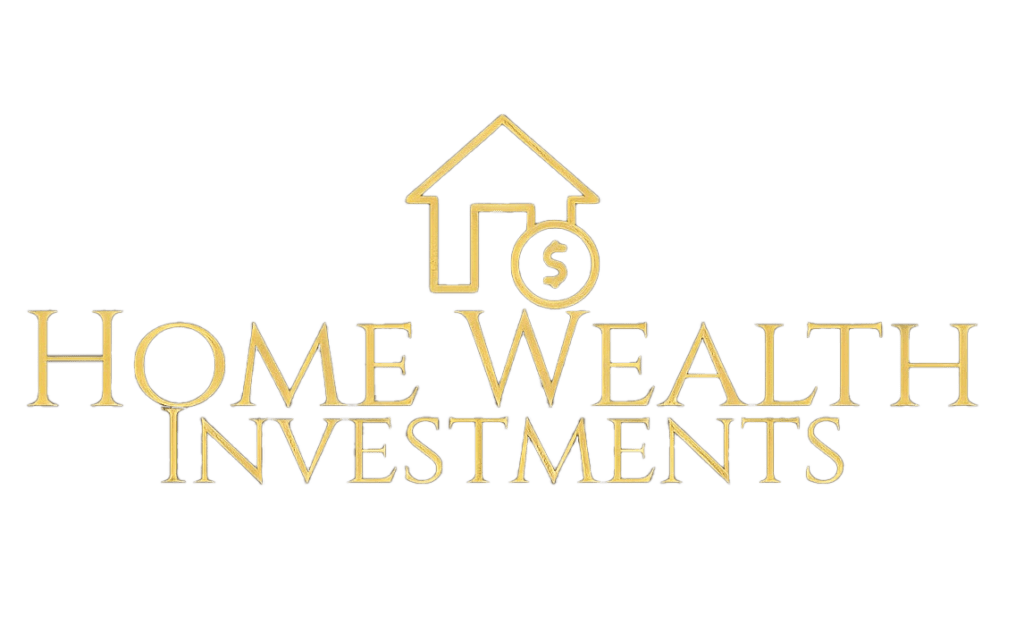 Home Wealth Investments is a group of licensed home builders with over 40 years of construction experience in the Lower Mainland. Specializing in building Laneway/Coach homes, they handle the entire project from budgeting and construction, all the way to tenancy & management. Their goal is to build high-quality, affordable homes at the best price point possible.
---
Interested in learning more about the laneway home construction process and how you can turn your secondary property into an income-earning rental property? Reserve your space at our collaborative webinar on June 15, 2023 at 11:00am PDT.
---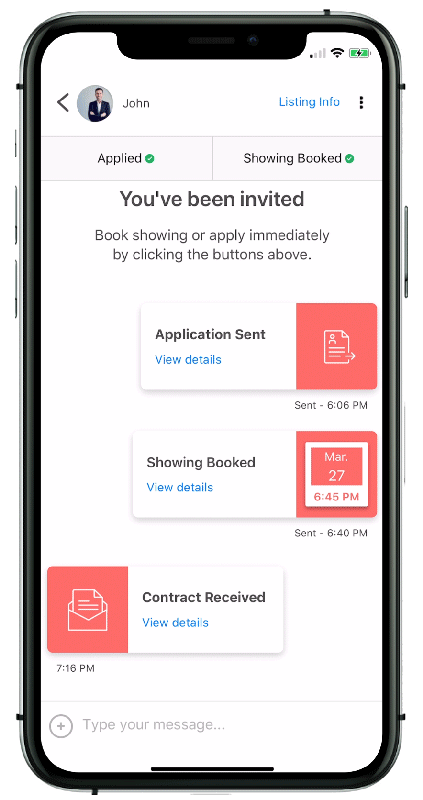 Rethink The Way You Rent
Not on liv.rent yet? Experience the ease of digital applications & contracts, verified tenants & landlords, virtual tours and more – all on one platform. Sign up for free or download the app.
Subscribe to receive the latest tenant & landlord tips and get notified about changes in the Canadian rental market.
>> Stay up-to-date on the average rent in Vancouver, Toronto and Montreal: Rent Reports.