Perhaps the biggest challenge for landlords is identifying which applicant will be a reliable, respectable tenant. In order to do this, some screening needs to take place during the application process. Thankfully, the liv.rent team identified this common renting roadblock and developed the Trust Score feature to assist landlords in screening and comparing potential tenants in a fair and thorough manner.
Table of Contents
Unlock The Trust Score Tool
Save time and remove the manual labour of tenant screening with the Trust Score from liv.rent. This comprehensive tool helps you evaluate a renter's reliability & credibility with flexible pricing options for every landlord.
What is a Trust Score?
The new & improved Trust Score is an intelligent rating system designed to establish a renter's reliability and credibility when applying for places on the liv.rent platform. For landlords, it is a crucial tool for screening tenants efficiently. For renters, it's a key part of the Renter Resume to help rental applications stand out among other renters. Using AI and a powerful algorithm that corroborates submitted tenant information, the Trust Score gives landlords a more secure and accurate measure of a prospective tenant's suitability, thus expediting their selection process.
"liv.rent has helped us assess applicants more easily thanks to the Trust Score. We really appreciate the general overview of the tenants."

W Brothers | Vancouver Property Managers
Why landlords prefer the Trust Score
Many landlords are familiar with the credit rating scores provided by more traditional credit reporting agencies. These agencies employ a sliding scale between 300 and 900 to convey credit scores – the numerical representation of a tenant's credit risk. While the Trust Score scale ranges between 1-100.
Keep in mind too, that there is typically a cost related to running a credit report. If you were to hire a service to conduct the credit check (Equifax® or TransUnion), it would cost you on average $25 per applicant. Click here to see a sample credit report.
For many landlords, this information may seem extremely overwhelming. That's why we've created the Trust Score – for landlords to access a free and easy-to-understand report outlining the necessary information of prospective tenants.
Here are some other reasons why you should leverage the Trust Score when selecting your next tenant:
1. Complete candidate overview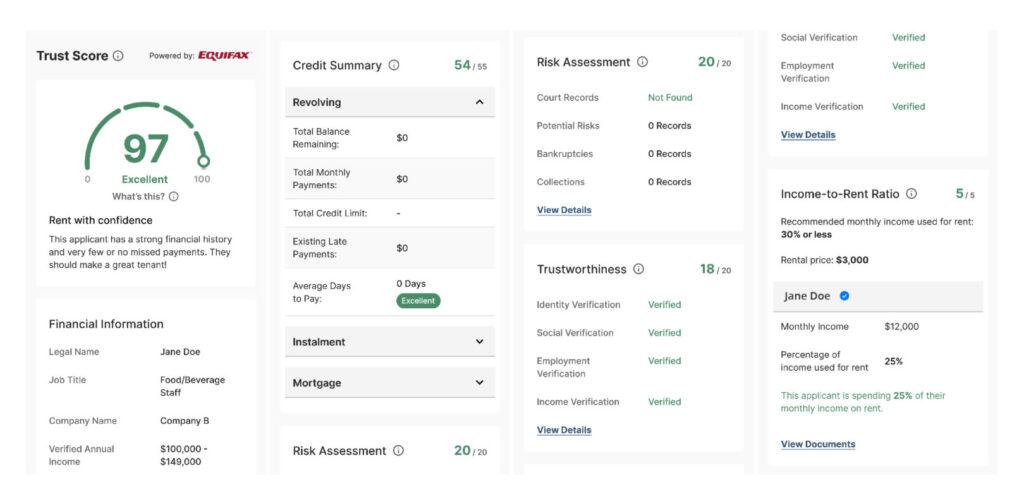 The Trust Score gives you a complete overview of potential tenants in one place. Typically, you would have to pay for a number of different verification processes to gain the same comprehensive picture of the candidate. The Trust Score summarizes the following verification processes: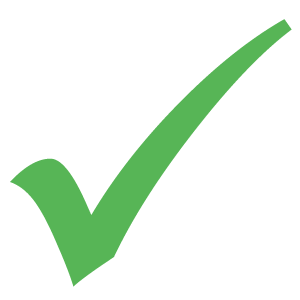 Equifax® Credit Summary
Find key information about the tenants' borrowing behaviour and payment history with credit information from Equifax®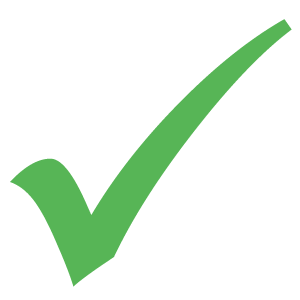 Income verification
Through tax and bank statements and pay stubs, income required to cover rent payments is assured.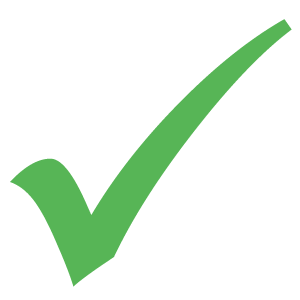 Employment verification
Letters of employment, job offers, pay stubs confirm an applicant's employment is valid.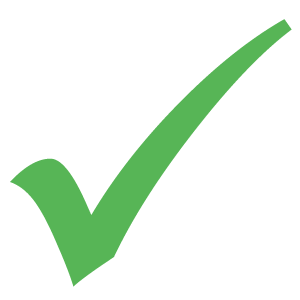 Identity verification
Driver's license in combination with a renter profile selfie, ensure a renter is who they say they are.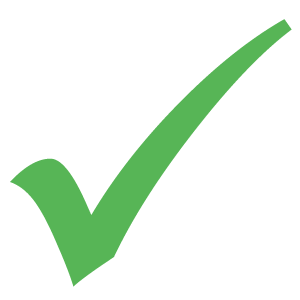 Credit verification
A credit check is conducted by Equifax to verify a candidate's financial credibility.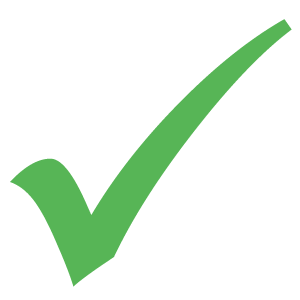 Social media verification
Information provided is verified against the LinkedIn profile of the applicant.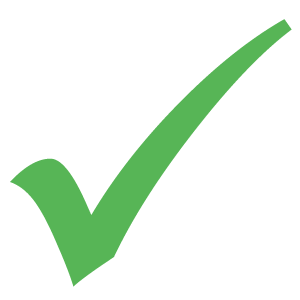 Court record verification
A review of public court records including the Provincial Court ticket records and Provincial Court criminal records is conducted.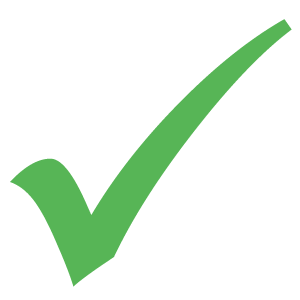 Income-to-rent ratio
An income-to-rent ratio is calculated. The rent price should be 1/3 of the renter's income to receive a passing score.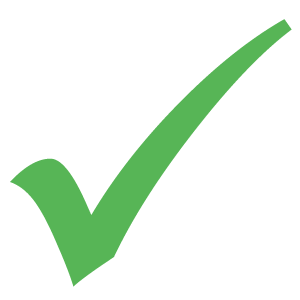 Detailed Risk Assessment
Manage risk wisely with a concise summary of applicants' past bankruptcies, collections & court records, and more.
2. Easy to understand
Our clean and simple Trust Score feature displays all the information required to determine whether a candidate is a reliable and suitable tenant. You can compare prospective tenants simply and easily by using the assigned Trust Score rating. The Trust Score summarizes tenant profiles into 4 rating: Excellent, Very Good, Average and Poor to provide landlords with a pared-down, easy-to-understand format with which to gauge a renter's suitability.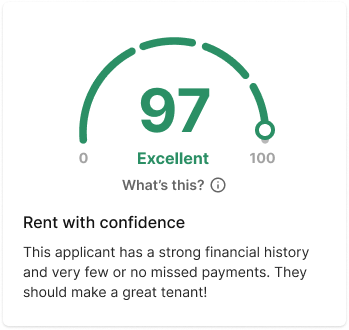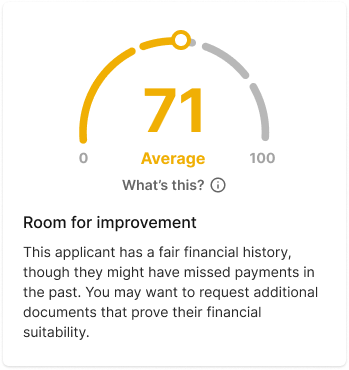 What does the Trust Score rating mean?
For landlords' convenience and ease of use, the Trust Score is broken down into four categories: Credit, Trustworthiness, Income-to-Rent Ratio, and Court Record Verification. These simple components provide a comprehensive overview of a renter's suitability, and information is presented clearly and concisely using a Poor to Excellent scale.
The overall score and rating make it easy for landlords to screen tenants quickly and easily, before clicking to view a complete breakdown of their history. Compare applications at a glance using a simple 0-100 scale, with liv.rent's ratings and advice clearly visible at a glance.
See the full breakdown of our scoring/rating system below, including how the Trust Score compares to other credit score ratings, and learn more about the Trust Score and how tenants can improve their rating here.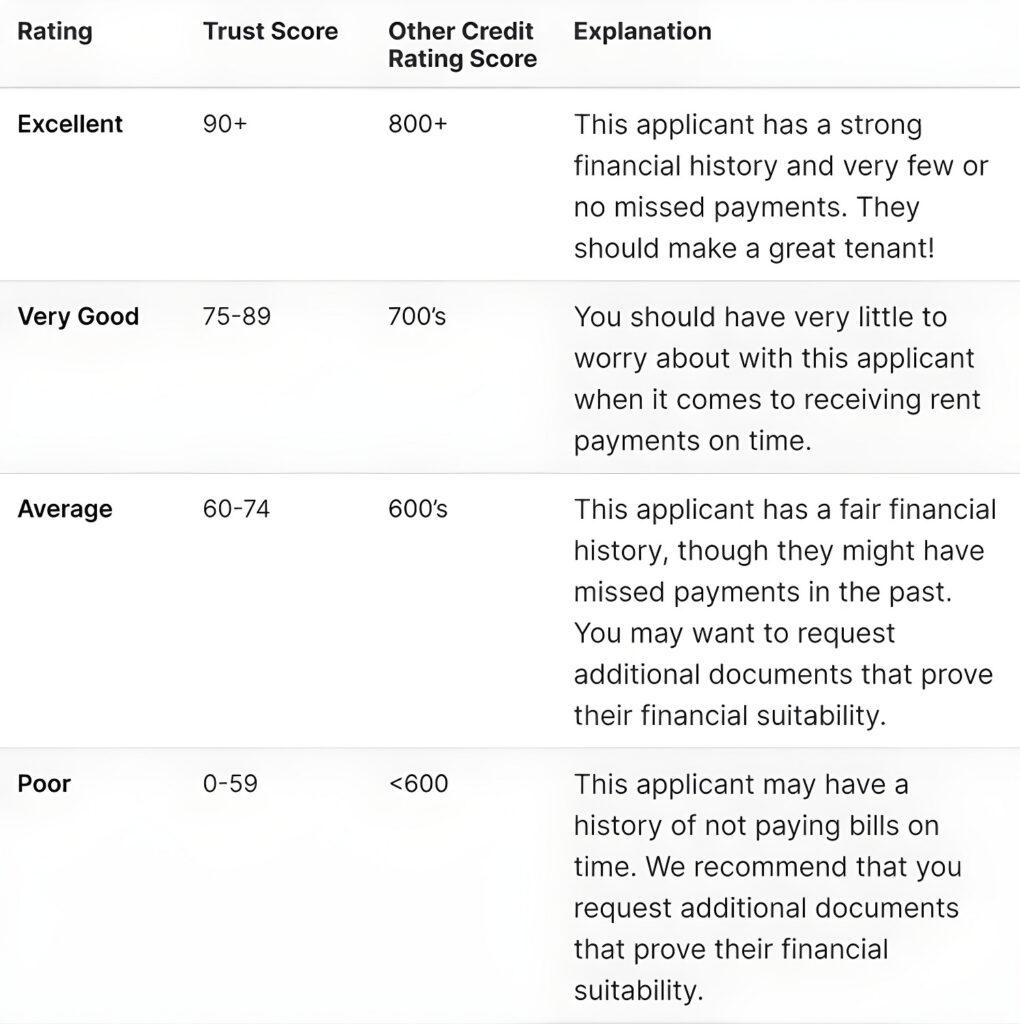 3. Verified Information & Documents
When a tenant completes their profile on liv.rent, they provide supporting documents that are verified by the liv.rent compliance team so you don't have to spend your time validating tenants' employment records and income statements.
4. Quick & Easy Sharing
Tenants are prompted to submit the following Income and Employment verification documents, which are visible to the landlord within the Trust Score: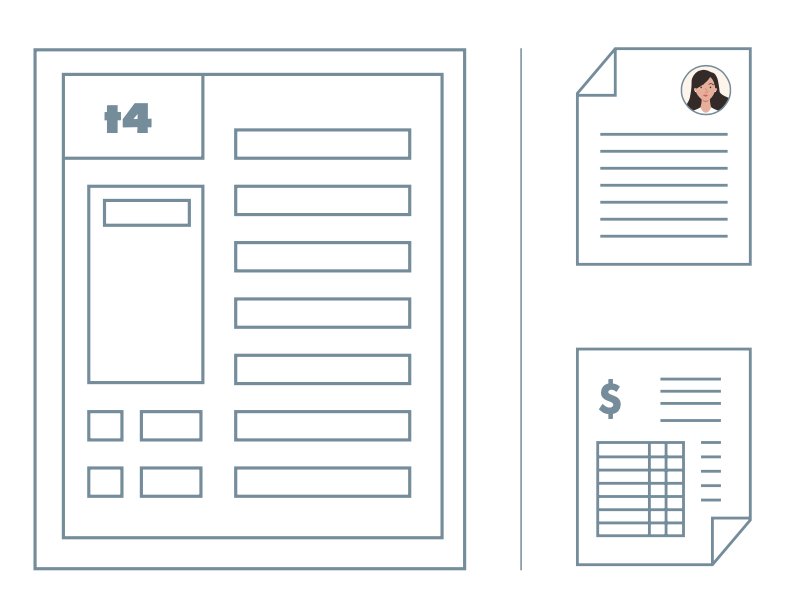 Pay slip
T4 tax slips
Bank statements
Student loans
Job offer letter
Business card
Our purposefully-designed Trust Score feature allows property managers to easily share tenant applications, complete with Trust Score, with landlords/owners. Simply save as .pdf and share effortlessly. In addition, all of your applications are already stored in one place so you have quick and easy access to them when conducting a viewing. No more filing through stacks of paperwork to find an applicant's information!
5. It's Free
Upon signing up for the Business plan, you'll gain access to 150 Trust Score uses per month including Equifax® credit checks for all potential applicants in addition to all the other exclusive liv.rent features, like: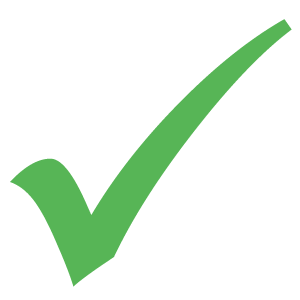 Support for up to 20 Users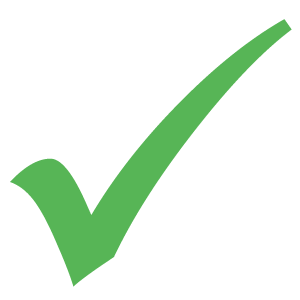 Extensive Marketing Suite (including Custom Website)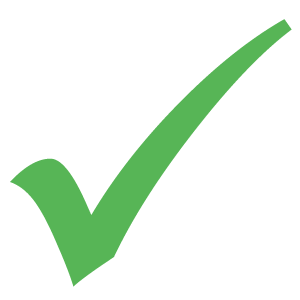 Unlimited Automated Rent Collection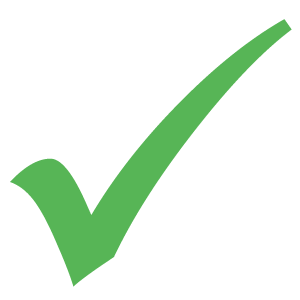 Custom Contract & Addendums
As with all of our plans, the Business plan has no restrictions on the number of units you can list on the platform. You will also have your own customized, SEO-optimized company website displaying your business' branding and all of your available listings. This makes it easy for tenants to simply select whichever listings they like from your page and send applications to all of them with the simple touch of the 'apply' button.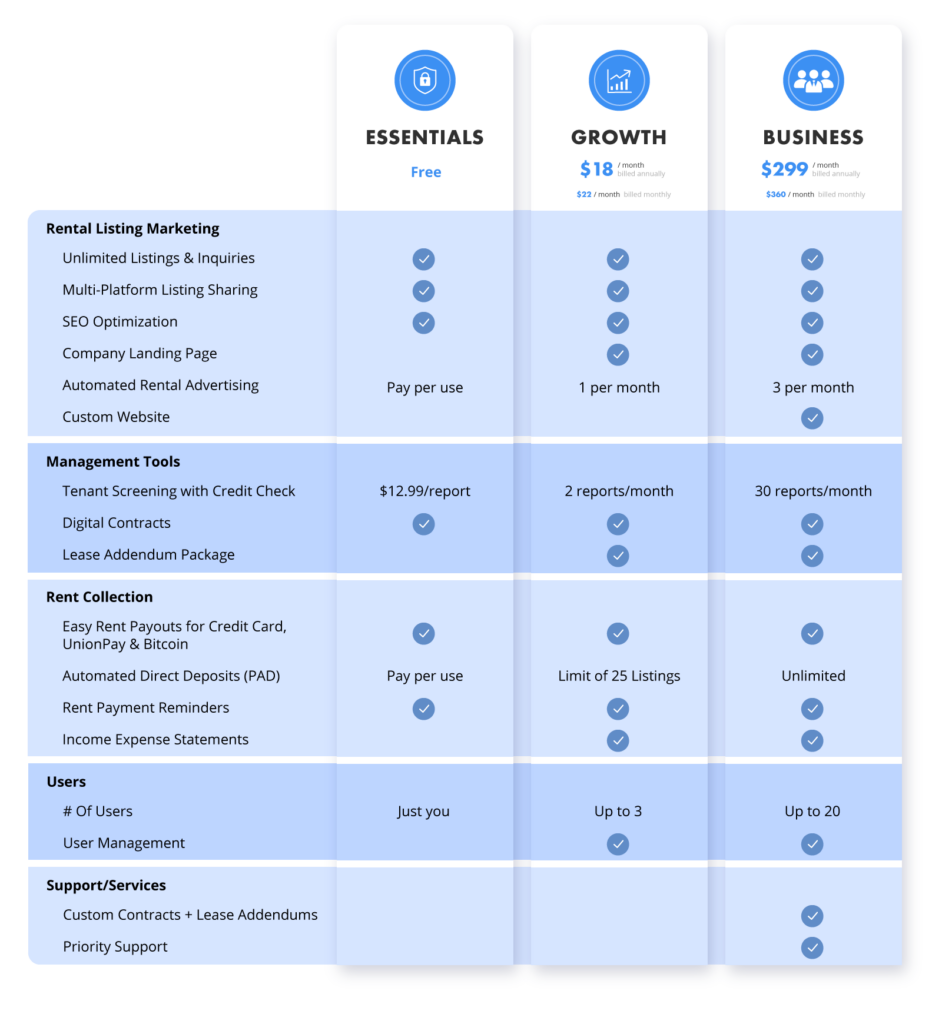 ---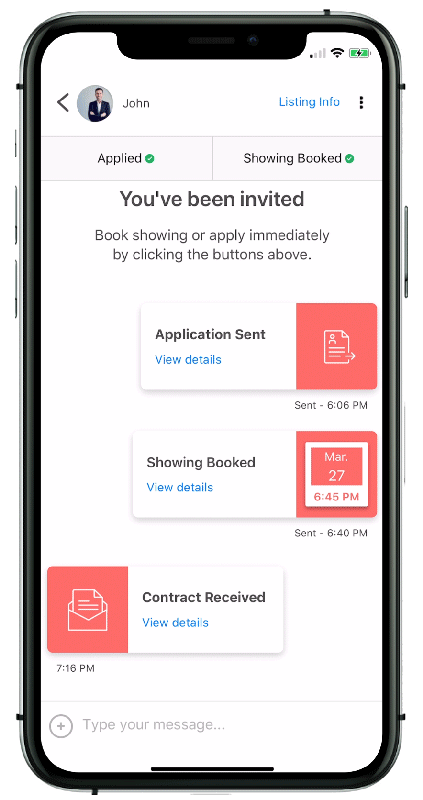 Rethink The Way You Rent
Not on liv.rent yet? Experience the ease of digital applications & contracts, verified tenants & landlords, virtual tours and more – all on one platform. Sign up for free or download the app.
Subscribe to receive the latest tenant & landlord tips and get notified about changes in the Canadian rental market.
>> Stay up-to-date on the average rent in Vancouver, Toronto and Montreal: Rent Reports