Toronto, along with most other major cities in Canada, has seen its average rent prices rise astronomically over the course of the past year. As the country emerges from the COVID-19 pandemic and rising interest rates, renters are finding more competition than ever to secure a place to rent at an affordable rate. Combine this with the influx of rental scams sweeping the country, and renting in Toronto can seem a difficult task for even the savviest tenants. Having said this, there's still plenty of opportunities to find your perfect home, especially with the help of liv.rent – Canada's safest rental platform. Here are ten of our top tips for how to rent in Toronto.
liv.rent – Renters Can Now Create Alerts
Don't see what you're looking for? Set up an alert and get notified about listings that meet your criteria (location, price, housing type, bedrooms, pet policy, and more).
Note: If you're not a liv.rent user, sign up first. Then apply your filters and click the "Create Alert" button on the upper right hand corner to set up your alert.
1. Identify your requirements
Make a list of what is important to you before you look for an apartment to rent in Toronto – amenities, neighbourhood, walkability, transit etc. This will help refine your search.
With your identified requirements, start your search on liv.rent for apartments for rent in the Greater Toronto Area. Filter your searches by various parameters – housing type, bedrooms, pricing, pet policy and furnished or unfurnished rentals.
2. Research & explore the neighbourhood
If you're looking at renting an apartment in Toronto, it's important to first find out the average rent for comparable properties in the area of Toronto that you're targeting. This will give you a good idea of what you should be paying. It also arms you with the necessary information to negotiate terms and rates if necessary. In addition, scope out the neighbourhood on foot; given that you'll be renting for at least 12 months, this will give you a better idea of the area, services and amenities.
Subscribe to liv.rent's monthly rent reports to gain a comprehensive understanding of average rental rates across the Greater Toronto Area.
3. Research the landlord
One of our top tips for renting an apartment in Toronto is to avoid scam listings and disreputable landlords by researching your landlord beforehand. Utilize social media tools such as Facebook and LinkedIn. You can also narrow your searches to verified landlords and/or properties on the liv.rent rental platform. This means their business licenses and land title documents have been verified against city registries; thus, lending reassurance that you are dealing with a legitimate entity.
4. Diversify your search
Although we certainly advise using liv.rent to find verified listings in Toronto, you may need to look elsewhere in order to find a place on a tight deadline. You can use other platforms like 4rent, Walk Score and Kijiji to broaden your search. Just be sure to be cautious of rental scams if you're using a platform that doesn't verify listings and landlords.
5. Have all the necessary information to apply
In order to act quickly on a property, make sure you have evidence of employment and income. Valid proof includes bank statements, pay stubs, tax statements, and letters of employment. Other alternatives include job offer letters or student loan financial statements. It is also important to have references (ideally, previous landlords).
On liv.rent, once you've completed your renter profile, this will serve as the only application you need to apply for multiple properties. Make sure your profile is fully completed with financial documents and references. This is an indicator of your reliability and trustworthiness as a tenant; thus, landlords will more likely favour your application over others.
6. Be strategic about in-person viewings
If possible, view video tours first. Since in-person viewings are limited due to COVID-19, narrow down your selection and book viewings for only places you're seriously considering. Once there, be prepared with questions and make sure everything is in working order before committing – run faucets, check thermostats, flush toilets, turn on stoves, etc. And, when you do commit to an in-person showing, be sure you're ready to act – have all the information and payment ready (see #5 – Have all necessary information).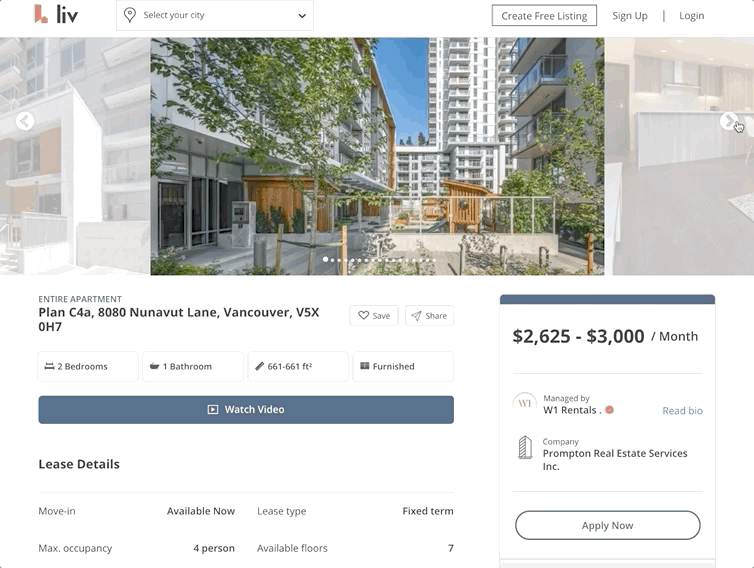 7. Adjust search parameters
As important as it is to decide on a neighbourhood for your search, it is equally as important to be flexible. Consider properties outside your 'sweet spot' – a little to the north, south, east or west. Your selection will expand and you may find a better rental or get more for your money while still enjoying the attractions of your preferred neighbourhood.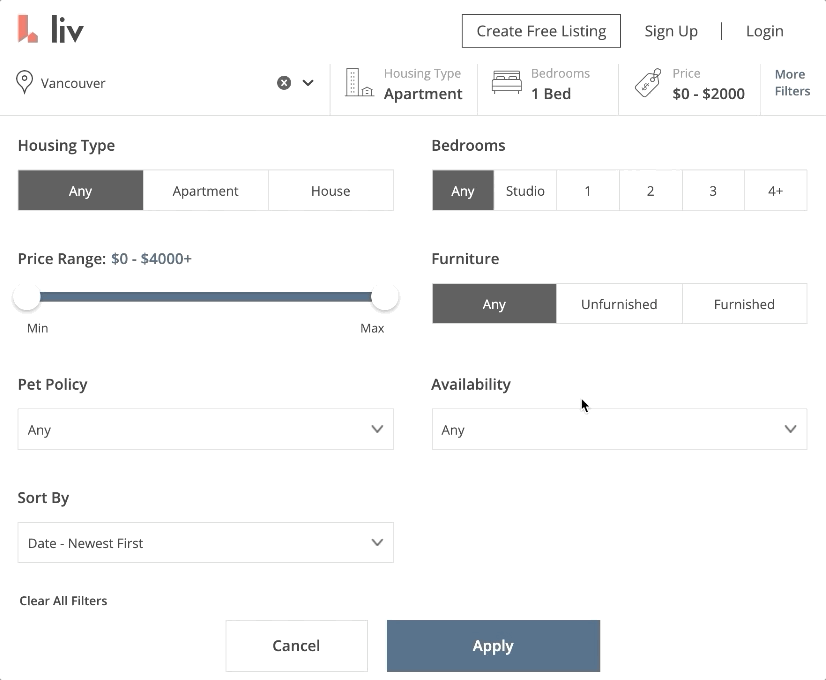 8. Consider older rental buildings
As appealing as new condos might be with modern amenities, appliances and fixtures, old buildings are often renovated, more spacious and more cost-effective. Do not rule them out!
9. Be prepared to negotiate
This is a once in a life time opportunity – renter's market in Toronto. You now have a bit more leverage when determining the rental rate. Try asking for a reduction, a fixed price for utilities, a rent freeze or even permission to have a pet! The ball is in the renter's court – for now.
Download This Ultimate Renter Guide
If you're a first time renter, this is the guide for you. From searching and viewing to choosing and applying, it'll answer all your questions about renting in Canada.
10. Familiarize yourself with standardized lease terms

Do your research and know your rights by reviewing the Landlord and Tenant Board (LTB) rules. This way you'll avoid agreeing to questionable or illegal lease terms.
FAQ: How to rent in Toronto
What is the best way to find an apartment in Toronto?
Given the current rental market and the rise in rental scams, using a digital rental platform that verifies both landlords and listings is essential for finding an apartment to rent in Toronto.
One option is liv.rent – Canada's safest rental platform. We take the time to manually verify user profiles and properties in order to protect our trusted rental community. You can search for verified listings in Toronto here.
Can you rent an apartment in Toronto without a job?
Yes, but you may need to provide landlords with additional information such as bank statements, proof of funds, or references in order to secure a place to rent. Having someone co-sign the lease is also a good way to let landlords know you'll be able to pay rent on time.
Where is rent cheapest in Toronto?
As of August 2022, the cheapest area of Toronto itself is the York district. Here, rent for an unfurnished, one-bedroom unit averages $1,819 compared to $2,236 in Downtown Toronto. For the latest rental averages in Toronto, you can find our most up-to-date Rent Report here.
Where is the cheapest place to rent in the GTA?
Looking at the Greater Toronto Area (GTA) as a whole, the cheapest municipality to rent in is Brampton. In August 2022, a one-bedroom, unfurnished unit in Brampton rents for an average of just $1,686.
Where is the best to rent in Toronto?
The best place to rent in Toronto really depends on what you're looking for in a rental. Young professionals may prefer the liveliness and easy access of Downtown Toronto, while young families may look to the quieter neighbourhoods on the city's periphery. The great thing about Toronto is that it truly has something to offer everyone!
What is the best time to rent in Toronto?
Again, there's no best time to rent in Toronto, but each season does have its advantages and disadvantages. The summer months leading up to September are typically the most competitive as students return to school, leading to higher rent prices and scarce rentals. Though winter isn't the best time to move since temperatures can get so cold in Ontario, renters may find cheaper prices on average and more available units.
---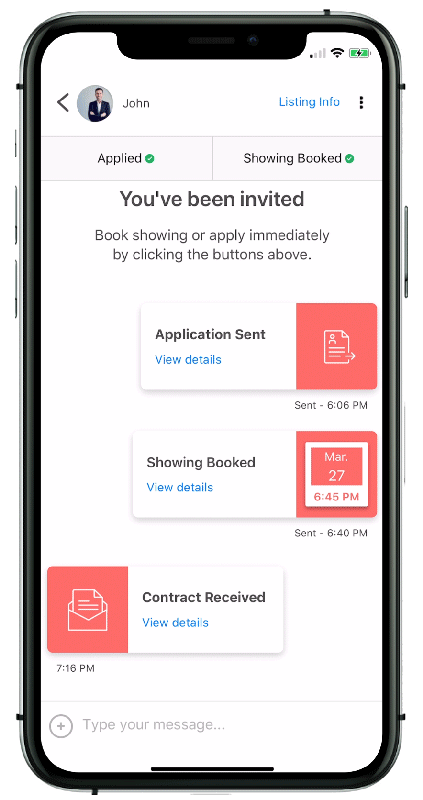 Rethink The Way You Rent
Not on liv.rent yet? Experience the ease of digital applications & contracts, verified tenants & landlords, virtual tours and more – all on one platform. Sign up for free or download the app.
Subscribe to receive the latest tenant & landlord tips and get notified about changes in the Canadian rental market.
>> Stay up-to-date on the average rent in Vancouver, Toronto and Montreal: Rent Reports