Torontonians have known for a while now that their fair city costs a pretty penny to call home. And for those who want to find ways to save money on rent, they've had to be creative.
While cutting back on your overall expenses will leave your bank account more able to weather the rent cheque getting cashed, how do you actually save on rent, specifically?
We're looking at how to save money on rent in Toronto without calling the city quits. With these seven strategies, you'll be able to change up your living situation completely — or just tweak a few things here and there — to find yourself with hundreds of more dollars in your pocket each month.
Table of Contents
liv.rent – Search apartments & houses for rent in Toronto
Search houses, rooms, condos and apartments for rent in Toronto. Chat instantly with verified landlords. Apply to multiple listings. Save your chat history & signed documents all in one platform.
1. Downsize to a smaller place
One of the easiest ways to save on rent is to downsize to a smaller place. For example, if you live alone in a one-bedroom apartment, then you can try downsizing to a studio apartment and save a few hundred dollars each month.
There are lots of ways to make a studio apartment into a functional and cozy living space, even if you're used to having more room.
And, those who live with a partner or roommate splitting a two-bedroom apartment could try to move into a one-bedroom instead and either share the bedroom or convert part or all of the living room into a second bedroom.
2. Move in with your family or significant other
In expensive cities like Vancouver and Toronto, couples often move in together motivated by finances more than love! If that's a life choice that's available to you, you can save a lot of money by splitting a one-bedroom apartment rather than renting your own studio, even.
Another option is to move in with family. Either splitting a home with your siblings or even moving back home and chipping in can help you drastically reduce your cost of living.
How to save money on housing 101 has to be sharing a home with roommates. Splitting a home can help cut back not just on the rent you pay but also on overall living expenses and utilities.
Let's do the math:You could rent a one-bedroom apartment in Toronto for an average of $1,871 according to our October 2021 rental data.
Or, you could split a three-bedroom apartment, averaging $2,763, and share it with two other people. That would mean your rent portion is $921 per month.
4. Open your search area
If you're looking to reduce your monthly rent payments, you may need to expand your search beyond the most central neighbourhoods, as these tend to be the most expensive.
Take a look at our monthly Rent Reports for Toronto to get a sense of the more affordable areas, and be sure to include these in your search criteria when looking for a place to rent.
Renters should also open up their search criteria for the type of listing they're looking for, as they may be able to find better prices for units that may not be exactly what they're looking for, but offer great value. If you're looking for a unit with two full bathrooms, consider adding 1.5 bathroom units to your search. If you've selected in-suite laundry or parking as a requirement, try expanding this to shared laundry or street parking to find more units that might work for you.
5. Move to a cheaper neighbourhood
A simple solution to paying too much in rent is to move to a neighbourhood where rent is more affordable.
Often, the closer you are to the city centre, the more expensive your rent will be. So, if your lifestyle can permit you to be further away from the city, then your wallet will thank you.
Of course, where you live depends on way more than just money. There's transit and commuting to consider as well as neighbourhood character and quality of life. And if saving money is your top priority, then it will pay to find out where you can get the most bang for your buck.
Here's a chart from our Toronto rent report for November 2021:
So, in Toronto, consider living in a more affordable neighbourhood if you're looking to cut back on your rental expenses and subscribe to liv.rent to get up-to-date rental averages like these.
As you can see, when you look at each neighbourhood in terms of rental averages, it's more clear where you can save on rent in Toronto. Places like Brampton or Scarborough are much more affordable than Downtown or North York, for example.
6. Negotiate cheaper rent
An easy way to save on rent is to negotiate it. The best thing about this tip is that you can negotiate rent at any time, whether you're about to sign a lease on a new place or whether you rent from month to month.
It's especially easy to negotiate rent if you're paying above average for the type of unit or neighbourhood you're in.
Real estate expert Klaus Rode said that the key to negotiating cheaper rent is to have realistic expectations. "Be reasonable, and be willing to compromise," he said. If you wanted a $200 discount, but you ended up with a $100 or $50 discount, that's a win."
7. Sign a longer lease
If your circumstances allow for it, try negotiating a longer lease in exchange for reduced rent. Many landlords are concerned about keeping the unit occupied, so if you're able to sign a two-year lease when the unit only requires a one-year term, they may be willing to compromise on the price slightly.
Especially in areas with a high concentration of students, landlords may find themselves settling for month-to-month leases, so enquire about whether they'd prefer a yearly term in exchange for a discount. Stability is key for most landlords, so offering them this may help you save money during your term.
8. Ask about parking
Some units have the price of parking included in their cost, whether or not you plan on using it. If you notice that parking is included with your rent and you don't have a vehicle, be sure to ask the landlord if you can forego this for a slight discount on your monthly rent.
This can easily save tenants $100-150, depending on the area, and will keep you from paying for features you aren't using.
9. Do the math on utilities
Some rental units include utilities and some do not. It's a good idea to try and do the math to compare the costs of both options.
Depending on your lifestyle, the size of the unit and the city you live in — you may find that it's cheaper to do one than the other.
For example, let's take a one-bedroom for rent in Toronto that costs $2,100 per month and includes heat, hot water, cable, and internet. A similar unit is $1,900 but doesn't include cable or internet.
If you feel like you can get a better deal on internet and you don't want cable, you could end up saving money by choosing to rent a place where utilities are not included in the cost of rent.
10. Take advantage of tax write-offs
Finally, one tiny way you can save money on rent in Toronto is by taking advantage of tax write-offs you might be eligible for. Anyone who saw their one-bedroom evolve into their home office.
At our expert-led webinar, Landlord's Guide To Property Tax Deduction, CFP® and Investment Property Advisor Meghan Chomut talked about how to take advantage of the work-from-home tax credit.
Essentially, there are two ways to claim it, the traditional way and a simplified way, and they're open to anyone who worked from home for at least half of the year over a consecutive four weeks or more because of the pandemic.
Talk to your accountant about claiming this write-off or make a note to try and do it next year if you find yourself working from home still.
---
We hope you've now got a few tips up your sleeve about how to afford rent in Toronto now, whether you are looking for a place to share with roommates or want to downsize to save on rent, use liv.rent to find exactly what you're looking for.
Cover photo image source: Pexels
---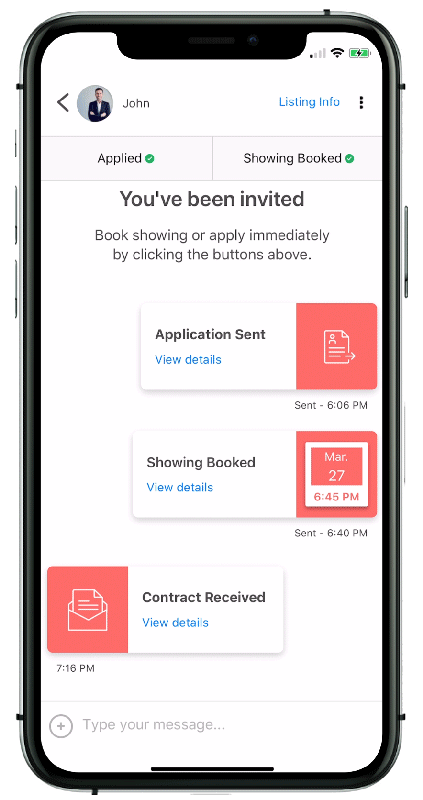 Rethink The Way You Rent
Not on liv.rent yet? Experience the ease of digital applications & contracts, verified tenants & landlords, virtual tours and more – all on one platform. Sign up for free or download the app.
Subscribe to receive the latest tenant & landlord tips and get notified about changes in the Canadian rental market.
>> Stay up-to-date on the average rent in Vancouver, Toronto and Montreal: Rent Reports.