This city isn't known for being the cheapest rent in Canada. In fact, before the market changed after COVID-19, Toronto was consistently the most expensive place to rent in the country.
But just because rent has been historically high doesn't mean that there aren't a few places to check for cheaper rent. We're going to look at how much it costs to rent in Toronto in 2021.
Plus, we combed through the listings on our liv.rent platform to find you cheap apartments for rent in Toronto that you can apply to right now.
But how much is rent in Toronto? We're going to look at rental averages in the main GTA neighbourhoods and show you where to find cheap rent in Toronto if you want to keep your costs as low as possible.
Table of Contents
Average rent in Toronto
The Toronto market has been in decline for a while and it's not expected to rebound for a while, especially in Downtown where it's dropped significantly more than other neighbourhoods.
So, what's the cheapest rent in Toronto? Well, the average rent is $1,666 for an unfurnished one-bedroom and $1,752 for a furnished one-bedroom. But if you break down rent by GTA neighbourhood, then the ranking looks like this:
Brampton — $1,475
Scarborough — $1,600
Vaughan/Richmond Hill — $1,649
Markham — $1,683
Mississauga — $1,690
Etobicoke — $1,720
North York — $1,723
Downtown — $1,786
Source: liv.rent April 2021 Toronto Rent Report
If you find an apartment for rent in Toronto that's less than these averages — then we'd call that a good deal!
How to find cheap rent in Toronto
Now that you have an idea of what the cheapest neighbourhoods are in the GTA, how do you find cheap rent?
1. Use liv.rent to find listings
The first place you can look is liv.rent — search in an affordable neighbourhood and drat and drop the price selector tool to pull up listings that are within your budget.
2. Look for rental incentives
Next, you can scan listings with rental incentives like a month of free rent, discounts on rent, or other freebies that come when you sign a one-year lease.
3. Negotiate rent
Finally, you might be able to negotiate a lower rent for a unit. This is especially true if the place you're looking at is listed for above the monthly average in the area.
Ask the landlord if they'd be open to accepting 5% to 10% less and be ready to prove that similar units in the area are going for cheaper.
What is the cheapest rent in Toronto?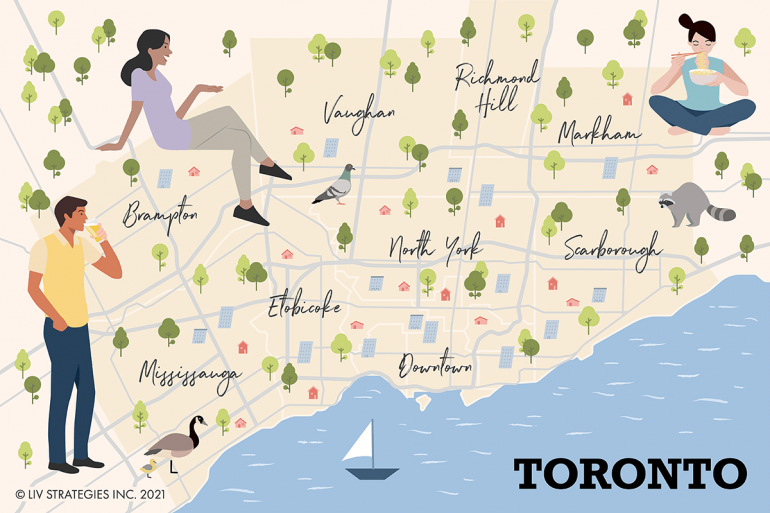 The cheapest rent in Toronto is found in neighbourhoods like Brampton and Scarborough that are further away from the centre of the city. Let's take a look now at all the GTA neighbourhoods and check out what deals we can find:
1. Brampton
Cheap apartments in Brampton:
3. Scarborough
2. Vaughan/Richmond Hill
4. Markham
5. Mississauga
6. Etobicoke
7. North York
8. Downtown
---
Resources for Toronto Renters
COVID-19 resources
For information regarding COVID-19, refer to these comprehensive resource posts. They include information on the various federal and provincial assistance initiatives available to help support landlords (small business relief) and tenants (rent relief):
Renting in Ontario
For information on renting in Ontario, refer to these resource posts about leases and evictions.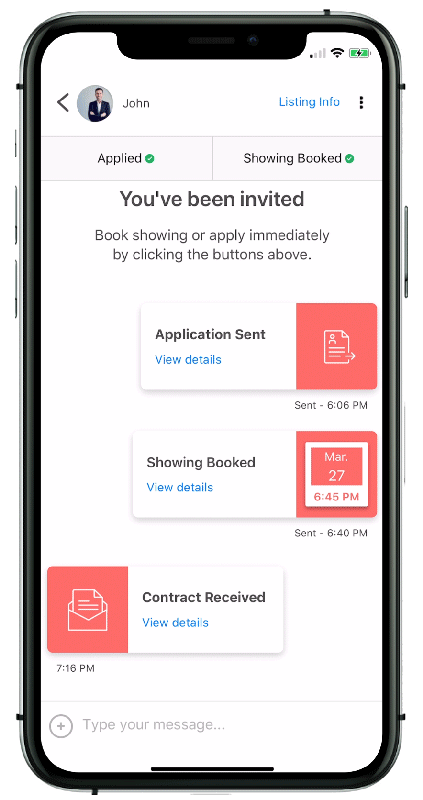 Rethink The Way You Rent
Not on liv.rent yet? Experience the ease of digital applications & contracts, verified tenants & landlords, virtual tours and more – all on one platform. Sign up for free or download the app.
Subscribe to receive the latest tenant & landlord tips and get notified about changes in the Canadian rental market.
>> Stay up-to-date on the average rent in Vancouver, Toronto and Montreal: Rent Reports