One thing that's as certain as death and taxes? Scammers. As long as they think they can get away with it, there will always be those misguided folks who set out to scam people. Rental scams have unfortunately been on the rise in Canada since the start of the COVID-19 pandemic, . It's important to know what to look for so you can avoid the financial and emotional stress that happens when you inadvertently become the victim of fraud.
liv.rent's own in-house expert Paula Azevedo was joined by Klaus Rode, a property manager at Century 21 for a live liv.talk webinar going over their top tips to avoid rental scams. Watch the video and check the transcript below to learn how to stay safe when renting.
Video transcript
This article is a partial transcription from our liv.talk live webinar: How To Avoid Rental Scams. Watch the video and download the guide to get our insights now.
Table of Contents
10 Must-Haves To Avoid Rental Scams
When it comes to rental scams, knowledge is power. Look out for these 10 things when searching for and applying to rentals.
Scammers are always evolving and that's why it's so important to stay on top of the scams they're trying. Here are some examples of real-life scams and what you can do to avoid them:
Scam Tip #1 — Too good to be true
If the listed rental rate seems shockingly low, it may be a false listing. People are quick to want to jump on a good deal, especially one that's well below the average going rate. But that's exactly what scammers are hoping for.
While it's possible that you may have come across a good deal, it's still wise to do your due diligence first. A phone call with the landlord or property manager should give you a sense of legitimacy and a follow-up request for a live or virtual tour should help clear or confirm suspicions.
Here's what you can do when you come across a listing that just seems too good to be true:
Check the price
Search for listings within the same building or area to see what the average rent is — If the listing you're looking at is more than $100 below average, it's a red flag.
Look at neighbourhood averages for rent by using liv.rent's monthly rent reports.
Look at the photos and check that they match the unit's description — you could have reason to be suspicious if:

The photos are blurry.
The photos are used in other listings.
The landlord cannot provide additional photos.

Research

Google the address to make sure it's real.
Search the phone number provided in the listing.
Ask to see a video tour or book an in-person viewing.
liv.rent – Canada's trusted house & apartment rental website
Search apartments, condos, and homes for rent.
Verified Landlords: Rent from a trusted landlord. Look for the "ID Verified" tag to identify which landlords have been pre-screened.
Quality Rentals: Browse listings that have been checked by our team. Verified by official documents or by mail.
One-Click Applications: Fill out your Renter Resume once and apply to multiple listings in just a few clicks.


Scam Tip #2 — Complicated communication
Scammers use a variety of methods to lure unsuspecting renters. First and foremost, they often try to complicate communication. They won't be available to jump on a phone call with you and they will instead stick to a script when emailing or texting.
For example, in response to your inquiry, they might claim to live abroad and provide many irrelevant details describing the complexity of their situation and then express an urgent need for a deposit immediately.
Do not oblige! Be wary of scammers that try to appeal to your empathy, stating that they or a family member has a terminal illness.
If they're difficult to communicate with or reportedly out of the country, here's what you can do:
Trust your gut instinct, it's usually right
Double-check that their name matches their email
Google their phone number to see if anything suspicious pops up
This reluctance is suspicious and could suggest the property or unit doesn't exist or that the images posted are for a different unit. Some smaller landlords may want to hide the unit number for privacy reasons, but for a serious applicant, they would want to divulge that information.
Viewing a listing should be one of your first priorities and a key way to confirm the legitimacy of the listing. Be sure to schedule a viewing, live or virtual, with the landlord or property management company. Real professionals should always be willing and prepared to set up appointments for live or virtual tours.
Here are the steps you can take to protect yourself in this situation:
Request a video tour.
Schedule an in-person viewing.
Visit the place yourself.
Phone-a-friend, go with them to the viewing or get their feedback on your situation.
Use trusted rental platforms with verification features.
Scam Tip #4 — Urgent demand for cash deposit
Remember there is no obligation to pay any deposit until your lease is signed. Never send money to a landlord who pressures you to pay a deposit before signing a lease.
If there is undue pressure to sign or send money, always be suspicious. Legitimate landlords and property managers recognize that tenants may need time to think about their decision. Additionally, they should be using their time to screen you, the potential tenant, before moving to the lease signing and financial next-steps.
Plus, in a renter's market when supply is high, landlords who claim that a deposit is required because of such hot demand are likely untrue.
Here's what you can do if you feel like you're being pressured to pay a deposit:
Inform yourself of your local tenancy laws — in Canada, you are not obligated to pay anything before signing your lease.
Communicate with the landlord, let them know that you're aware that they may not ask for a deposit before signing your lease.
This should alleviate any concerns, and of course, if something feels wrong, you're under no obligation to pursue this unit or keep communicating with the landlord if you don't want to.
Scam Tip #5 — Wanting too much information
Like the request for cash, you are under no obligation to share contact information, SIN, credit card or bank account information with a prospective landlord until you decide to move forward with a lease — never provide it unless you're 100% moving forward with the landlord.
Once you do decide on a property, the landlord may ask you to show bank statements, a letter of employment, or tax information. This is so that they can ensure you will be able to afford to pay rent in a timely manner. Your SIN is not required.
Here's what you can do if you suspect a landlord or property manager is asking for too much information
Be informed — in Canada, landlords are allowed to ask for your SIN, as well as copies of your driver's license, passport, and income tax assessment to confirm your idea and ability to pay for rent, but you are not obligated to provide it.
Ask the potential landlord for a copy of their driver's license or to see proof that they actually own the property.
Use a trusted rental platform like liv.rent to securely upload the necessary documents to your profile, where this information will only be shared to landlords if you choose to apply to their listing.
Scam Tip #6 — Push to sign the lease ASAP
Responsible landlords will typically want to verify your information. They'll want to confirm your employment, credit score, and check your references. These screening processes take time.
If a landlord seems too eager to skip the screening process and move ahead to deposit collection and contract signing, this may be a red flag. Real landlords and property managers want to do a good job screening tenants so that they can protect their investments.
Here's what you can do to protect yourself if you feel like a landlord's screening processes aren't rigorous enough:
Re-assess the information you have given to the landlord, is it enough or is it too little for them to give you a contract so quickly?
Move on to look at other properties.
Responsible landlords will take the time to verify and check your information. If they don't take the time to do this, it is likely a scam, or they're not a very good landlord — two things you do not want.
Additional rental resources
When it comes to protecting yourself from rental scams, knowledge is power. Of course, liv.rent has extensive verification processes in place for both landlords and listings to ensure your safety, but if you're renting elsewhere, you'll need to know what to look for in order to stay safe during your rental journey.
To help start you off on the right foot so you can scam-proof your rental search, here are some resources we've collected with excellent tips for recognizing and avoiding rental scams:
---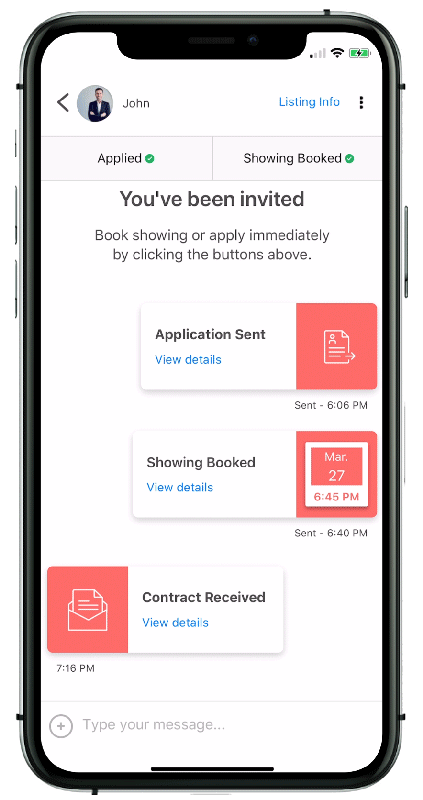 Rethink The Way You Rent
Not on liv.rent yet? Experience the ease of digital applications & contracts, verified tenants & landlords, virtual tours and more – all on one platform. Sign up for free or download the app.
Subscribe to receive the latest tenant & landlord tips and get notified about changes in the Canadian rental market.
>> Stay up-to-date on the average rent in Vancouver, Toronto and Montreal: Rent Reports