One-year leases are standard across Vancouver, but they're not ideal for everyone. If you're new to the city and unsure which neighbourhood is right for you or don't feel like being tied down, then standard one-year leases can be oppressive. But there are many areas and buildings out there in Vancouver that have month-to-month rentals and other types of short-term rentals. They can be harder to find, though, so this guide is here to help point you in the right direction. We're liv.rent, a Vancouver-based, all-in-one rental platform that helps renters automate their home search and connect with verified landlords and listings. We wanted to share with newcomers to Canada and Vancouver how you can safely and easily find month-to-month rentals in the city.
Table of Contents
Don't miss your perfect home with customizable alerts
Can't find what you're looking for? Set up a listing alert and get notified about listings that meet your criteria (location, price, housing type, bedrooms, pet policy, and more).
Note: If you're not a liv.rent user, sign up first. Then apply your filters and click the "Create Alert" button on the upper right hand corner to set up your alert.
What is considered a short-term rental in Vancouver?
What exactly constitutes a short-term rental in Vancouver? To answer this, it's first important to distinguish between short-term rentals and vacation rentals. While vacation rentals are typically seen as being less than one month in duration, short-term rentals typically range from 1-6 months, with the most common being month-to-month leases.
These types of rentals are often desirable as they offer renters greater flexibility. They can also be necessary for temporary or contract-based workers moving cities, since they might not want or need to find housing for an entire year. You might also hear short-term rentals in Vancouver referred to as monthly rentals or month-to-month rentals, but these both differ from weekly rentals in Vancouver.
How to find month-to-month rentals in Vancouver
When posting their listing on liv.rent, landlords and property managers outline the "lease type" and "minimum lease" available, making it easy to identify which rentals will be suitable for your needs.

Look for listings that have a minimum lease of less than a year, as outlined in the example above. Once you find a listing you're interested in, you can sign up to apply or just reach out and send an instant inquiry to the landlord. You don't need to have an account to ask questions, but it's a good idea to start so you can keep all your correspondence saved in your chat history.
It's much easier than back-and-forth email correspondence or phone calls. Plus, you don't have to finish filling out your profile entirely until you're ready to apply. And, once your profile is complete, you can use it to apply to multiple units, saving time and energy.
Let's take a look at where some of the best month-to-month rentals in Vancouver are:
Month-to-month rentals in Vancouver
How should you search for month-to-month rentals in Vancouver? Renters essentially have three options: Searching by location, searching by type, and searching by what best fits their occupation. To help make things easy for you, we've broken down these three search types and found some listings to meet your needs.
Month-to-month rentals in Vancouver by location
Monthly rentals in Downtown Vancouver
Monthly rentals in Kitsilano
Monthly rentals in Yaletown
Month-to-month rentals by type
Your lifestyle and individual needs are another way you can narrow down your search for month-to-month rentals. For many of those renting on a short-term basis, they might not have furniture that they're able to bring with them. As such, it's important for a place to already come furnished for an easy move-in and move-out. Executives may also seek a specific type of unit that matches the type of lifestyle they're used to, and may gravitate towards larger houses in centrally-located areas.
Here's a breakdown of some different types of month-to-month rentals in Vancouver:
Executive monthly rentals
Monthly furnished rentals Vancouver
Month-to-month rentals in Vancouver by occupation
Rentals for healthcare workers
There are three major hospitals in Vancouver:
St. Paul's Hospital

Located in Downtown Vancouver, the nearby West End neighbourhood is ideal.

Vancouver General Hospital

There are many clinics, research centres, and health care facilities nearby VGH. For healthcare workers coming to Vancouver, these are the best places to live: Fairview, South Cambie, and South Granville.

BC Children's Hospital

Just up Oak Street, 20 blocks from VGH, this hospital is in a residential neighbourhood with mostly single-family homes. As a result, there are fewer rental options nearby, but it's serviced by Transit buses frequently.
Here are some listings near each hospital in Vancouver:
Rentals for film industry workers
Most film industry workers need their vehicles to get around. Not being reliant on transit for work opens up new possibilities for where you can live. In Vancouver, we suggest an area like Marpole because it's close to the airport and the highways.
However, there's so much filming around Metro Vancouver, especially in North Vancouver and Burnaby, where there are large studios. Here are a few of our top rentals for film industry workers:
Rentals for tech industry workers
The tech industry in Vancouver is booming. So many large companies and tech firms like Microsoft, Amazon, Shopify, Google, Salesforce and more have opened satellite offices in the city or are planning expansion. Plus, Vancouver has its own native technology companies and start-up scene that continues to grow.
Typically, these offices tend to be centred right in the heart of downtown Vancouver. So, for tech workers who want almost no commute, living downtown is a great choice.
FAQ: The best month-to-month rentals in Vancouver
How much does rent cost per month in Vancouver?
Rent prices in Vancouver are constantly in flux as a result of seasonality, demand, vacancy rate, and other important factors, so it's important to always stay up-to-date so you know what to expect during your search.
As of August 2022, the average region-wide rent for Metro Vancouver was $2,197 for an unfurnished, one-bedroom unit – significantly higher than at other points during the year. Furnished units were more expensive on average, at $2,272 per month.
What is considered a short-term rental in BC?
In Vancouver and B.C. as a whole, a short-term rental is typically considered to be any lease with a duration of less than six months, whereas a long-term lease generally ranges from six months to one year.
Definitions can vary though, as many consider short-term rentals to mean Vacation rentals, which are typically less than a month. The majority of short-term rentals are monthly rentals in B.C.
Are short-term rentals allowed in B.C.?
Many apartment buildings have stratas which restrict vacation rentals, such as those listed on Airbnb, which can also sometimes include month-to-month rentals – although this varies. Short-term rentals in B.C. are also governed by provincial guidelines, as well as municipal bylaws in some areas.
Which short-term rental site is the best?
liv.rent is an easy, safe, and effective place for renters to find short-term rentals. This all-in-one rental platform is based in Vancouver and is best known as Canada's safest rental platform as they manually verify both landlords and listings to protect users against scams.
Not only this, but it's easier than ever to search for short-term listings on liv.rent with the wide array of customizable filters. You can even set up and save listing alerts to be automatically notified when a property matching your specifications has been posted.
What is the rental vacancy rate in Vancouver?
As of 2021, Vancouver's rental vacancy rate stood at 1.1%, which is well below Canada's 3.4% average.
You can read more about Vancouver's vacancy rate and what it means in our post on the topic here.
What is the cheapest month to rent an apartment?
It's hard to predict when the cheapest time of year to rent will be as there are multiple factors at play in determining rent prices, but typically the winter months are slower for renting in Vancouver and see lower prices on average accordingly. Those looking for short-term rentals in Vancouver will likely find the cheapest options from November to February.
---
We hope you have a better understanding now of where to get a month-to-month rental in Vancouver, and for more listings, check out:
Remember to look for listings that have a "minimum lease" of less than a year. These are places where you're able to rent month-to-month and come up with a rental agreement that works for you with the help of a safe and trusted landlord on our liv.rent platform.
Start your search today and be sure to reach out to our team if you would like help finding a rental that works for you.
---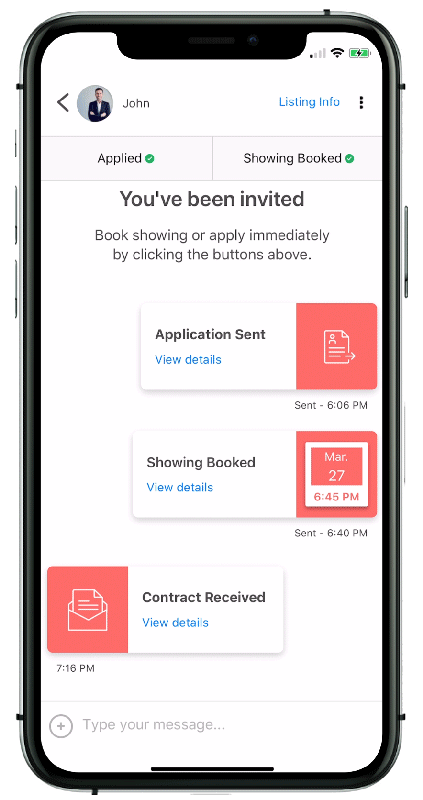 Rethink The Way You Rent
Not on liv.rent yet? Experience the ease of digital applications & contracts, verified tenants & landlords, virtual tours and more – all on one platform. Sign up for free or download the app.
Subscribe to receive the latest tenant & landlord tips and get notified about changes in the Canadian rental market.
>> Stay up-to-date on the average rent in Vancouver, Toronto and Montreal: Rent Reports.