For all the party people in the house – well, at least those with well-paying jobs – Yaletown should be high on your list for living your best life. Railway loading docks that hearken back to the 19th century, have been transformed into some of the city's top restaurants, bars and nightclubs, not to mention ground zero for all your waxing and cosmetic dentistry needs. Former warehouses along Nelson and Mainland have been converted into pricey industrial lofts, forming the core of Yaletown. Other newer, upscale developments hem this historic area, offering additional housing options to those looking for an urban experience.
Despite having more nightlife options than most other 'hoods, Yaletown is remarkably well-suited to young families as well, with many parks, the Roundhouse Community Centre, daycare and schools within its boundaries. The mix of old and new architecture, industrial brick and gleaming new windows, tech companies and their workers, salons and their Insta-worthy clientele, all make for a diverse, lively neighbourhood.
Table of Contents
Rent your perfect home with liv.rent
Search houses, rooms, condos and apartments for rent. Chat instantly with verified landlords. Apply to multiple listings. Save your chat history & signed documents all on one platform.
Location: Where is Yaletown?
Vancouver's trendy Yaletown neighbourhood is a southern portion of the city's downtown core that's bordered by the waters of False Creek on its south, Richard Street to the North and Robson Street and BC Place Stadium to the East. The area's prime location in the heart of the city makes it a favourite among young professionals and families alike for its convenience, variety of shops and amenities, and surprisingly tight-knit, residential appeal.
What is it like to live in Yaletown?
Yaletown is a neighbourhood for those who want the very best of the big city in a surprisingly quaint, family-friendly locale. Though it's mostly known as one of Vancouver's foremost shopping & dining destinations, there are many who call Yaletown home for its proximity to Vancouver's business districts and ease of access thanks to an excellent transit network. Residents have everything that makes Vancouver special at their fingertips, with easy walks to False Creek and Granville Island very much an option, and of course, the very best of the city's nightlife is all within arm's reach.
For groceries, fill your pantry and fridge with products from Urban Fare or Choices. Alternatively, hop on the Aquabus at David Lam Park and visit Granville Island Market for your food shopping.
Average rent in Yaletown
You've probably guessed it by now, but with all these convenience and Yaletown's urban setting come higher than average rent prices. At present, a one-bedroom, unfurnished apartment in the neighbourhood will cost renters around $2,400 per month, with average rent for the entirety of Vancouver's Downtown currently sitting at $2,348 as of our April 2022 Rent Report.
This makes it one of, if not the most expensive area in Vancouver to reside in – which explains the neighbourhood's reputation as the home of the city's elite young professionals. Still, this doesn't mean that there aren't deals to be found, though you may have to look a little harder. Be sure to keep an eye on liv.rent's latest listings, or even set up a custom listing alert to stay on top of new listings in Yaletown or wherever you're looking to call home.
Average house prices in Yaletown
House prices in Yaletown are as expensive as one might expect, and real estate types in the area typically consist of townhomes and apartments with not a lot of detached homes for sale in the area.
| | | | |
| --- | --- | --- | --- |
| | 1 Bed | 2 Bed | 3 Bed |
| Apartment | $758,000 | $1,300,000 | $2,100,000 |
| Townhome | 1,200,000 | $2,100,000 | N/A |
| Detached | N/A | N/A | N/A |
Schools in Yaletown
SFU, BCIT, and UBC have campuses located in Vancouver's downtown. As well, Vancouver Film School, VCC, and numerous ESL schools are all within walking distance of Yaletown. Elsie Roy Elementary is right next to Yaletown's Roundhouse Community Centre and King George and City Secondary Schools are in the nearby West End near Denman and Nelson. Independent Westside School is located a couple of blocks from Yaletown proper.
Transportation in Yaletown
Located on the Southeastern edge of False Creek in Vancouver's Downtown, Yaletown is well serviced by transit with the Yaletown Canada Line stop located at its nexus – Davie & Mainland. It's a short walk to the many bus stops lining Granville Street, and there are routes like the 22, 23, 4, and 6 that all pass through Yaletown in various directions. Transit aside, it is a short walk down Smithe or Robson to the heart of the city's downtown core, and residents likely won't find much reason to leave as Yaletown offers just about everything within its boundaries.
Recreation & sports in Yaletown
For recreation, check out what the Roundhouse Community Center has to offer. This unique collection of brick buildings, once a railway roundhouse used to service steam locomotives, is now a hub of community activity. It serves as both an arts center and a recreational facility. There are gyms, dance and pottery studios, meeting rooms and a glass pavilion on the north side that houses Engine 374 – the first passenger train to enter Vancouver in 1887.
The Roundhouse's fall programming includes everything from pottery and woodwork, to "Manology – Exploring 21st Century Masculinity" or "Earthquake Preparedness for your Pets".
Or, consider a self-guided walking tour of Yaletown that traces its history as a railroad and warehouse district to the hub of urbane pursuits it has become.
Food & Entertainment in the West End
Shopping
Yaletown is renowned for its plentiful shopping, with Vancouver residents and tourists alike flocking to the neighbourhood for its trendsetting style and refined boutiques. Some places to begin your shopping adventure include: Design House, Suquet Home, The Cross Decor & Design, Brooklyn Clothing, Woo to See You, Fine Finds, Leisure Center, and Karamellar.
Dining
For one of Yaletown's worst-kept secrets, try the Happy Hour at Hello Goodbye. Down a hidden flight of stairs and through an unmarked door, this cocktail bar makes you feel like you've happened across a secret bar on Gansevoort in New York's Meat Packing District. There's no shortage of upscale restaurants nearby like Blue Water Cafe, Minami and Homer Street Cafe, as well as the timeless Yaletown Italian food staple, Cioppino's.
For more casual bites, try the lauded Chancho Tortilleria for some of the city's best tacos, Small Victory Bakery for homemade bread and your morning coffee, and Ganache Patisserie for some decadent & delightful sweet treats.
For drinks, pay a visit to Bartholomew, Soho Billiards, Bar None, The Parlour, and the newly opened Lightshade wine & cocktail bar.
Rentals in Yaletown
Since Yaletown is right downtown, there aren't a ton of detached homes in the neighbourhood, so renters are primarily limited to townhomes and apartments within the area. There are plenty of places to choose from though, with many larger apartment buildings nearby – though you'll need to be willing to pay a pretty penny.
Of course, the best place to begin your search is right here on liv.rent – our all-in-one rental platform lets renters browse listings safely and easily by connecting you with verified landlords and listings. For even easier, hands-off searching, you can now set listing alerts with your specific filters and be automatically notified whenever a new listing matching your specifications is posted.
Find your West End home now by checking out listings on liv.rent:
---
Check out our other Metro Vancouver neighbourhood guides: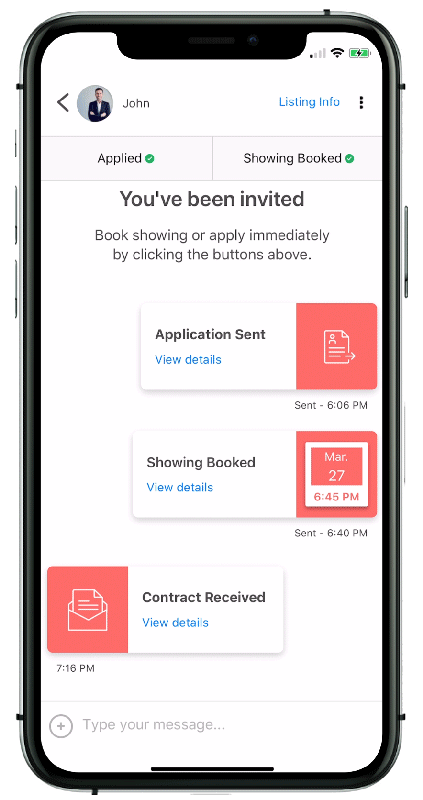 Rethink The Way You Rent
Not on liv.rent yet? Experience the ease of digital applications & contracts, verified tenants & landlords, virtual tours and more – all on one platform. Sign up for free or download the app.
Subscribe to receive the latest tenant & landlord tips and get notified about changes in the Canadian rental market.
>> Stay up-to-date on the average rent in Vancouver, Toronto and Montreal: Rent Reports