Metro Vancouver's Simon Fraser University, or SFU for short, has four campuses — Burnaby, Great Northern Way, Surrey, and Vancouver. Which of these campuses you attend will depend on your program or area of study, and this guide will help you find housing no matter where your classes take you. We're liv.rent, a rental listings platform and more on a mission to help connect students with rental market housing that works for them. We created this guide for anyone studying at SFU looking for secure off-campus housing — even if they're not in Vancouver yet.
Table of Contents
Rent your perfect home with liv.rent
Search houses, rooms, condos and apartments for rent. Chat instantly with verified landlords. Apply to multiple listings. Save your chat history & signed documents all on one platform.
liv.rent for students
liv.rent is the ideal way for SFU students to secure off-campus housing. You don't have to fill out your profile, just your name and email, to start sending messages to landlords to ask about their units. You only have to complete your profile when you're ready to apply.
Plus, we'll save your entire chat history for you so you'll never miss a message and to help you keep tabs on your lease.
Watch now: How To Search For Listings On liv.rent

Where is SFU Burnaby campus?
The main SFU campus is in Burnaby. Located on Burnaby Mountain, it's accessible by car, public transit, or bike for those athletic students.
For rent near SFU Burnaby campus
SFU Burnaby campus transit
SFU is a commuter school, which makes living near transit an important factor when looking for off-campus housing. Take advantage of the U-Pass included in your student fees and make note of these four Translink bus routes to the main SFU Burnaby campus:
R5 SFU-Hastings
N35 SFU-Downtown
143 SFU-Burquitlam Station
144 SFU-Metrotown Station
145 SFU-Production Way Station
Here are a few of the neighbourhoods closest to SFU's Burnaby campus that are convenient for students:
Burnaby Mountain and Lougheed Town Centre
The slopes of Burnaby Mountain are the obvious choice for SFU students to move off of campus but live nearby. The area features a wide variety of housing types — residential towers, low-rise condos and single-family homes that often rent out rooms or basements to students.
Lougheed Town Centre is also a great nearby neighbourhood and with its large mall and transit hub, it's the perfect option for off-campus housing without being too far from SFU.
Capitol Hill
Located just down Burnaby Mountain and east of "The Heights," Capitol Hill offers beautiful views, parks and trails, and recreational amenities. This area is home to vibrant multicultural and student communities, great neighbourhoods and schools. You can walk your dog down the off-leash trails at Confederation Park or go for a morning swim at the Eilleen Dailly Leisure Pool.
The Heights
An extension of Vancouver's vibrant Hastings-Sunrise community, "The Heights" (aka Burnaby Heights) in Burnaby lies north of Hastings, between Boundary and Gamma Avenue. Though a little further from the university, it does offer easy access to downtown Vancouver, which is a priority for many university students.
Here, you'll find a mix of heritage homes and newer builds side-by-side along beautiful tree-lined streets and incomparable views of the city, mountains and Burrard Inlet. In addition, the business district is home to some of the best Italian delis in town as well as world-class restaurants and gelato.
Brentwood Park
Conveniently served by the Skytrain's Millenium Line, Brentwood has undergone a significant transformation in recent years. This neighbourhood features a wide array of modern condominium options thanks to recent developments around Brentwood Shopping Centre as well as many established, single-family homes. There is a good mix of affordable accommodation ideal for students living alone or sharing with others. Living here you are approximately 30 minutes away from SFU's main Burnaby campus and the same, 30 minutes from downtown Vancouver.

Where is SFU Great Northern Way campus?
The SFU Great Northern Way campus, called the Centre for Digital Media, is in Vancouver, B.C. A joint venture between SFU, UBC, and ECUAD. Neighbourhoods nearby include Olympic Village, Mount Pleasant, and East Vancouver.
For rent near SFU Great Northern Way campus

Where is SFU Surrey campus?
The SFU Surrey campus in Surrey, B.C. is in Central City right near the Surrey Central transit station.
For rent near SFU Surrey

Where is SFU Vancouver campus?
Right in the heart of Downtown Vancouver, the SFU Vancouver campus is located on Hastings Street.
For rent near SFU Vancouver
SFU off-campus housing resources
Blogs and resources to help SFU students obtain off-campus housing:
Use liv.rent to find your off-campus apartment for SFU — helping you save time, stay organized, and stay safe. Our trusted rental platform is perfect for students, no matter which campus you're studying at.
Additional off-campus resources for students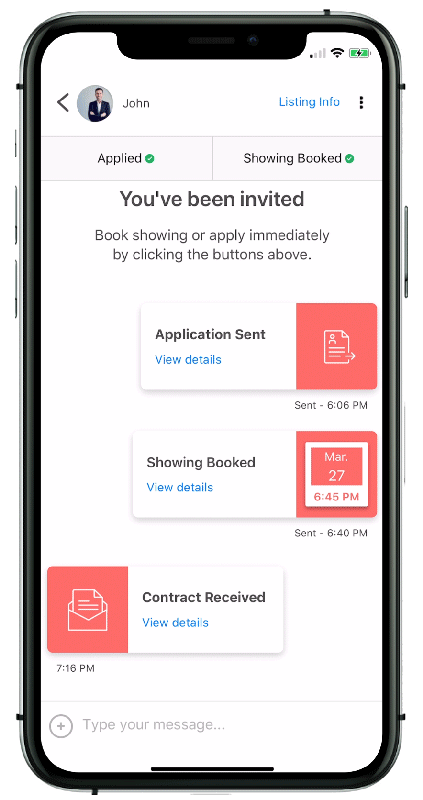 Rethink The Way You Rent
Not on liv.rent yet? Experience the ease of digital applications & contracts, verified tenants & landlords, virtual tours and more – all on one platform. Sign up for free or download the app.
Subscribe to receive the latest tenant & landlord tips and get notified about changes in the Canadian rental market.
>> Stay up-to-date on the average rent in Vancouver, Toronto and Montreal: Rent Reports