There comes a time when life beyond campus calls. Typically, it is sophomore year. You've turned 19 and life off campus needs to be explored! As exciting as this time is, it can also be daunting. Saying good bye to tired res food is one thing, but fending for your own meals, finding and furnishing an apartment is quite another.
The first decision to be made, is where to live. Below we've provided a run down of some North Burnaby neighbourhoods conveniently located near transit that we consider the best areas for off-campus housing for SFU students.
Near Transit
Living near transit will likely be important. Plus U-Pass BC is usually included in your student fees and provides access to public transit.
SFU is served by four bus routes: the 95 B-line (formerly 135), 143, 144, and 145. To help you plan your commute from off-campus housing, see the Translink system map for public transit options.
In addition, since SFU has partnered with ZipCar, EVO, and Modo you have the freedom to use any of these cars to get you to and fro as well.
Burnaby Mountain
The slopes of Burnaby Mountain are the obvious choice for students to move off of campus but live nearby. The area features a wide variety of housing types – residential towers, low rise condos and single family homes that often rent out rooms or basements to students.  Directly adjacent to campus, check out UniverCity – the award-winning sustainable community that shares the real estate with the university.  Here, nestled amongst the trees, trails, and streams of Burnaby Mountain, you'll enjoy dramatic views of Burrard Inlet and the North Shore mountains from many of the UniverCity homes plus you are conveniently near the University High Street with all its shops and services. Lougheed Town Centre is also nearby and with its large mall and transit hub.
Check out this 1 bed, 1 bath listing or this 2 bed, 2 bath listing that's only a 15 minute walk from Lougheed Town Centre.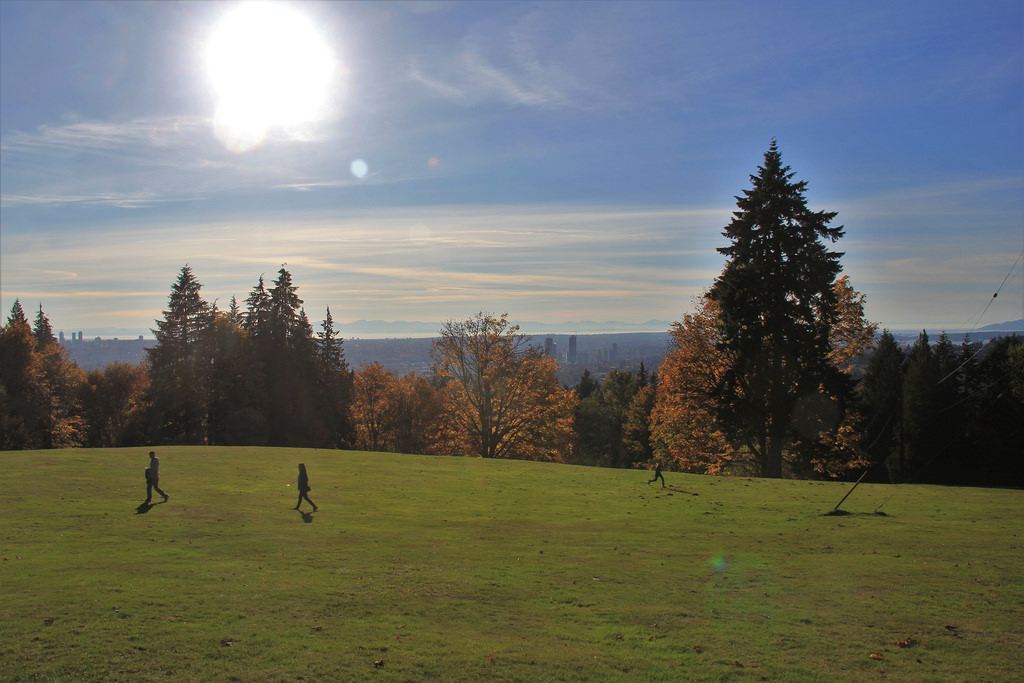 The Heights
An extension of Vancouver's vibrant Hastings-Sunrise community, "The Heights" (aka Burnaby Heights) in Burnaby lies north of Hastings, between Boundary and Gamma Ave. Though a little further from the university, it does offer easy access to all downtown Vancouver (a priority for many university students). Here you'll find a mix of heritage homes and newer builds side-by-side along beautifully tree-lined streets and incomparable views of the city, mountains and Burrard Inlet. In addition, the business district is home to some of the best Italian delis in town as well as world class restaurants and gelato.  This prestigious and historic neighbourhood hosts some of the best block parties and community events around town including the huge, one day street festival, Hats Off Day, on June 1st when Hastings is closed to cars from Boundary to Gamma. This giant street party features a parade, live music. and some of the best food from local vendors.
Check out this 2 bed, 1 bath listing that's only a 10 minute walk away from the 095 bus that goes directly to SFU.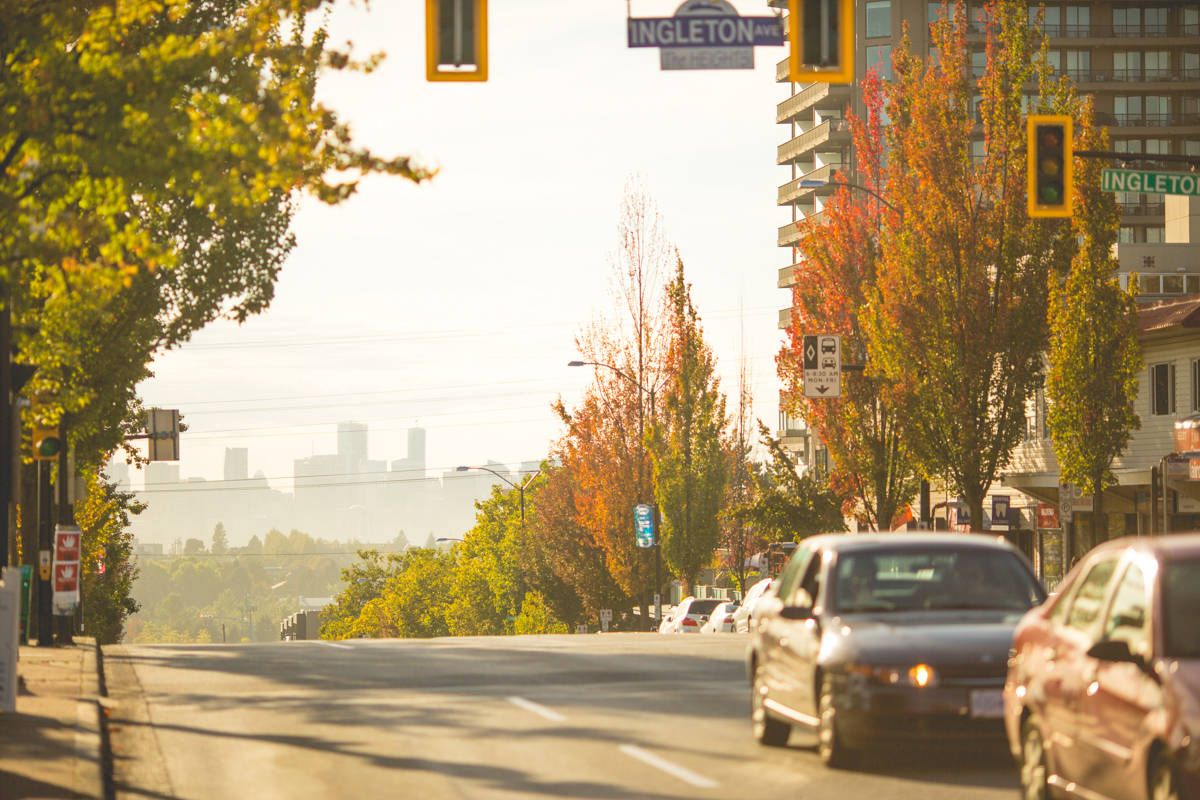 Brentwood Park
Conveniently served by the Skytrain's Millenium Line, Brentwood has undergone a significant transformation in recent years. This neighbourhood features a wide array of modern condominium options  thanks to recent developments around Brentwood Shopping Centre as well as many established, single family homes. There is a good mix of affordable accommodation ideal for students living alone or sharing with others.  The "Amazing Brentwood" development will complete Brentwood's transformation in the next couple of years introducing 11 new residential towers and 250 stores – adding even more housing stock to this sought after location.  Living here you are approximately 30 minutes away from SFU's main Burnaby campus and the same, 30 minutes from downtown Vancouver (and the downtown SFU campus).
Capitol Hill
Located just east of "The Heights", Capitol Hill offers beautiful views, parks and trails, and recreational amenities.  This area is home to vibrant multicultural and student communities, great neighbourhoods and schools. You can walk your dog down the off-leash trails at Confederation Park or go for a morning swim at the Eilleen Dailly Leisure Pool. Though most of the housing is comprised of single family homes, there are some older apartment building offering students reasonable rental rates.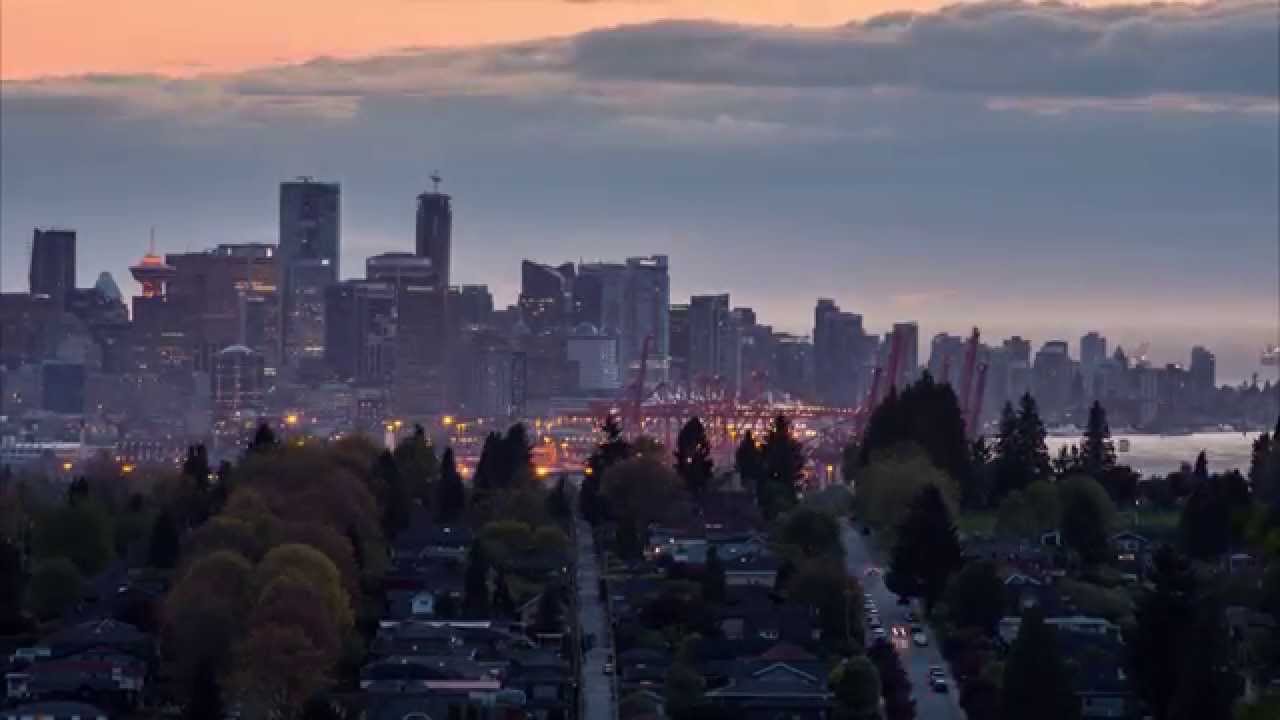 ——
Burnaby has many more neighbourhoods that offer attractive living options for students but the ones we've listed here offer the greatest convenience in terms of proximity (North Burnaby) and available amenities.  If you are attending classes at the SFU's downtown campus, you could consider any of the neighbourhoods discussed in our UBC Guide to Off Campus Housing.
But before you make any decisions, especially signing a lease, make sure to educate yourself on the ins and outs of renting. Review the following information on renting, leases, tenants' rights, and dealing with landlords.
---
To start searching qualified listings near SFU, download the liv.rent app from the App store or the Google Play store and find your perfect place now!