We can all agree that moving is a time-consuming and often stressful task. However, like taxes, it is an unavoidable part of adulthood. Whether you rent or own your home, the day will no doubt come when it's time to pack up and move. When that happens, having a clear plan in place for every stage is your best shot at a smooth, successful move. To assist you, liv.rent has created this moving checklist with some of our top tips for preparing, packing and moving.
Table of Contents
Free Move Out Cleaning Checklist For Renters
Are you moving out of your rental unit? Download this full cleaning checklist to make sure you're not missing anything that can result in deductions on your damage deposit.

Moving checklist
Before you move
Review your current lease
Read your current lease for specific instructions for vacating. Most landlords require one month's notice in writing. Prepare a letter and deliver it in a timely fashion or risk paying a penalty.
Check out our blog post for tips surrounding lease negotiations.
Begin informing people about your move (i.e. schools, banks etc.) and set up mail forwarding. You can simply do this online through Canada Post.
Switch your utility payments
Schedule cancellation or transfer of tenant's insurance, utilities, internet, cable etc. Do this ahead of time to ensure you have internet access the first day in your new home.

Pro Tip: liv.rent set up a deal for you with Novus for internet, phone, and TV to start saving on your bills in your new place.
Make your move easier with BungoBox. Not only does packing take less time thanks to the reusable plastic moving boxes, they can also help you complete your move from start to finish.

Hire movers or do it yourself
Decide whether this will be a DIY move or whether you'll hire movers. Research movers, elicit quotes and select and book a mover as soon as possible. You can use websites like Moving24 to compare quotes.
Apply for parking permits for moving equipment
Apply for the necessary parking permits for your moving truck. This is your responsibility, not the movers.
Reserve building elevators for your move in advance
Begin collecting boxes and packing materials
Grocery stores and office supply stores will often give away boxes but you can also rent boxes from Frog Box, or purchase through your moving company or from ULine.
Packing your things
Start packing miscellaneous items first
Pack up all non-essentials first since you will be using your essentials until your moving day. Closer to move day, finish packing, labeling every box clearly for contents and the room in which it belongs. Pack room by room and keep an inventory of the boxes.
Create an organized system for all your boxes.
Consider numbering them. For example, boxes 1-8 are for the kitchen. Or, consider using different coloured tape.
Don't have time? Hire someone.
If your time is limited and budget unlimited, consider using a packing service like Vancouver in the Box. They pack up your household in hours, enabling you to keep your life intact until moving day.
Moving out
Review lease for cleaning expectations
Know what your property maintenance responsibilities are as a tenant, and hold yourself accountable to the agreements. Consider hiring professional cleaners if necessary.
Check out our post about Property Maintenance – Someone's Gotta Do It, for all the details.
Set aside cleaning supplies for a final clean up
Confirm dates and times with movers
Double-check the date and time with your movers a few days before the big move. And if you have children or pets, make sure you set up arrangements for them before the big moving day.
Schedule a walk-through of the apartment with your landlord
If you don't you could forfeit your ability to claim the return of your security deposit. If you encounter any damages, and unsure who is responsible for it, make sure to read our Rental Repairs post.
Note down all moving expenses, as you may be eligible for tax deductions.
For all available tax deductions, check out our post, Did You know your Moving Expenses are Tax Deductible?
Follow this moving checklist and you're sure to have a smooth, stress-free move! For more tips on navigating the rental process as a tenant, be sure to check out our other rental resources.
---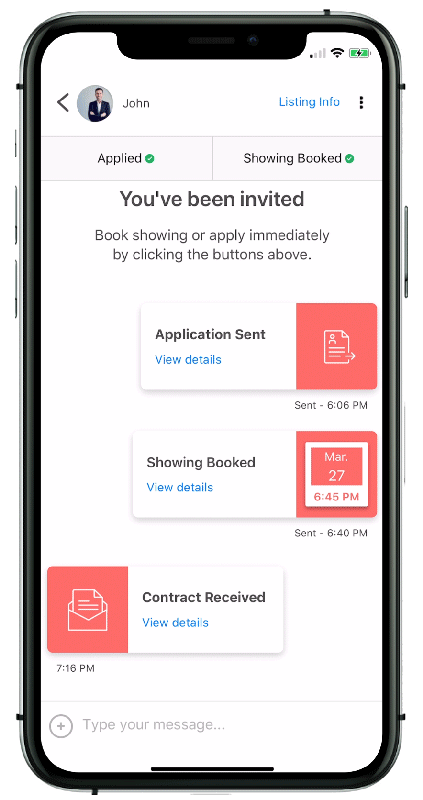 Rethink The Way You Rent
Not on liv.rent yet? Experience the ease of digital applications & contracts, verified tenants & landlords, virtual tours and more – all on one platform. Sign up for free or download the app.
Subscribe to receive the latest tenant & landlord tips and get notified about changes in the Canadian rental market.
>> Stay up-to-date on the average rent in Vancouver, Toronto and Montreal: Rent Reports.