When you're nearing the end of your lease, you have a few options as renter. One of those options is renegotiating your lease with your current landlord. This is a daunting exercise for many but it doesn't have to be if you prepare and develop a strategy. Chances are your landlord will take the opportunity to raise the rent by the allowable amount (2.6% for BC in 2020). However, if you present your case effectively, they may reconsider. Here are some ideas to employ when going tete-a-tete with your landlord.
8 Tips to Renegotiate Your Lease
1. It's all about the timing
If you know your lease is coming to an end, it never hurts to start the conversation early. Some of the best times to negotiate your rent include:
2-3 months before your lease is due so your offer can be considered and you will have enough time to make alternative plans if the rent increase is non-negotiable.
in the winter time when it is usually the most difficult time for landlords to find renters.
when you're willing to sign a longer lease. Landlords are more willing to negotiate rent if it means decreasing their chances of vacancy and tenant turnover.
having your new lease end in the summer. This will give landlords an ease of mind as they will know that summer is peak rental season and decreases their chance of vacancy.
2. Research the rental market
Find out what rental rates are for comparable properties. Browse local rental listings and take note of prices in your area. If you find something close to what you have at a lower rate, you could mention this to your landlord. In turn, if you find that your landlord is asking a competitive rate, be prepared for potential resistance.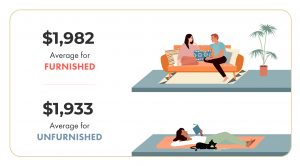 You can also see all of the latest rent reports from us here.
3. Communicate with your landlord
Let your landlord know politely that you want to speak with them. Ideally, you should be negotiating the lease in person. Try to set up a time with your landlord well in advance to meet in person, or very least, over the phone. This way, you are connecting with them and it will allow for a better interpretation of intent. Be sure to follow up with an email thanking for their time and summarizing the conversation, including your requests.
4. Sell yourself
Think of it as a job interview or as if you were asking your boss for a raise…show off! Highlight what a good tenant you've been – how reliable you are, how well you've maintained the property, and how you've won the respect of other tenants. If you prove your worthiness, the landlord may be more amenable to keep the rent the same.
5. Push for a longer lease
If it makes sense for your life, you may want to propose a slightly longer rent, 18 or 24 months, reducing turnover costs for the landlord and possibly affording them flexibility in stabilizing or lowering the rent. Summer is an easier time to rent a place so you could propose a length of time that ends the lease in the summer making finding another tenant easy for the landlord.

6. Compromise
Maintain your composure. Never get defensive during negotiations and be willing to meet your landlord halfway. If they plan to increase rent by $100/month, propose a $50 increase instead. You can position this as the key to stability. For example, the better able you are to manage rent payments, the more likely you are to stay put and save landlord the costs and headaches of finding another tenant. Of course, this works best if you have been a stellar tenant – see section above, "Sell Yourself".
7. Show them the money
Propose paying for a few months in advance in exchange for rent freeze or reduction.
8. Negotiate non-monetary benefits
If your landlord is inflexible on raising the rent, consider asking them to cover other things like:
utilities
free parking space
storage
pet fees or other fees
There may be no dollar value associated with these, but there is an important value to you, the tenant.
---
Want to see more? Discover our Tenant Rental Resource section for more tips.