Welcome to the first of our Student Scoop series – a collection of insider student tips to UBC, SFU, Langara, and more. We tap into the nuts and bolts of student life interviewing student leaders to uncover secret campus corners, best coffee spots, where to satisfy your late night cravings, and the lowdown on campus and off campus living. Read on for more UBC tips from UBC student Cody Lo.
UBC Quick Student Tips
Best Neighbourhoods for Off-Campus Housing
The medical program is unique in that we have a lot of our classes/rotations outside the main UBC campus. I've found that living in a neighbourhood like Kits or Fairview is a good balance of being relatively close to UBC campus, downtown, and some of Vancouver's best attractions like Kit's beach and Granville island.
(Check out our post "Best Housing Off-Campus for UBC Students" for other great neighbourhoods for UBC off-campus living)
Commuting Tips for UBC
Bike as much as possible, but when the weather is less than ideal use your UPass included in tuition and take transit!
Parking Tips for UBC
Since parking at UBC is expensive, I recommend parking at a bus stop close to campus and busing the rest of the way.
Favourite spots to park are on SW Marine Dr near the Kullahun Dr 41 bus stop or behind the (now closed) Safeway on W.10th near the Sasamat 99 bus stop!
Tips for Meeting People
Attend events on campus. Living off campus makes meeting people more challenging but make an effort to attend events on campus. Just get yourself out there!
Join a club! For the introverts out there, joining a club with a purpose (whether that's a sport, hobby or raising money for a specific cause) can be a great way to make new friends. You will have a better chance of developing a friendship with fellow club members you see regularly as opposed to meeting people at an event where you may only see them once. Also if you join a club you're interested in, you already have something in common with everyone there and many clubs attract a similar type of people!
Best Study Spots at UBC
Ridington Reading Room inside the Irving library (also known as the Harry Potter room because of all the portraits of past UBC presidents). The large windows make a day spent inside studying a little more bearable.
Atrium at the Life Sciences Centre are also great where the medical students have their classes. There's a ton of natural light and Cafe Perugia to keep us caffeinated.
Best place on campus to nap or pull an all-nighter
The Woodward Building – the doors are locked at some point but if you plan and bring a dinner inside, you can stay as long as you want. There's a variety of seats and couches so you can definitely find a comfortable spot (or even to take a quick power nap if needed)!
Late-night caffeine fix on Campus
McDonald's is my post-midnight coffee spot as most other cafes on campus close earlier in the evening. And, of course, McDonald's also has chicken nuggets to keep your productivity fuelled!
Cheap eats/late night eats on campus
As above, I'm a sucker for a late night McDonald's run.
Favourite cheap eats on campus – food court downstairs in the "old" village on University Blvd:

The Chinese place with the red sign in the back left corner is an all-time fave.
The donair place when you first come down the stairs has also never disappointed!
Best UBC GPA boosters
GPA "boosters" can be quite tough when the subject is of little interest to you so try to choose a course you find at least a little interesting. Here are some "easy" courses that I can recommend:
EOSC 114 – The Catastrophic Earth: Natural Disasters
SPPH 200 – Understanding the Sociocultural Determinants of the Health of
Populations
CNPS 449 – Development of basic interviewing skills for counselling and guidance
EPSE 320 – Classroom Inclusion of Students who are Blind and Visually Impaired
Must-go UBC events
I'd say these events you have to do AT LEAST once during your time at UBC!
Advice to your first-year self
What you do/experience outside of the lecture hall is just as important what you learn during your degree; whether that's joining clubs or trying a new intramural sport. Explore your interests and try something new, especially, in first year.
Never buy your textbooks new

Many of those "required" textbooks aren't actually required and often exam content is focused on material emphasized during lectures.
There are a ton of Facebook groups for people to buy/sell textbooks – you can often resell a used textbook for the same price as what you bought it for the next term after you're done your course!
Don't buy them until at least the 2nd week.

Don't be too hard on yourself!
First year will bring a lot of changes and not all of them expected or desirable. You might be away from home for the first time, make new friends, fail your first exam etc. So if things don't always work out the way you were expecting – don't be discouraged. This is part of growing up. While first year will definitely one of the most memorable years of your life, the nice thing is that there are likely even better years ahead while you earn your degree(s)!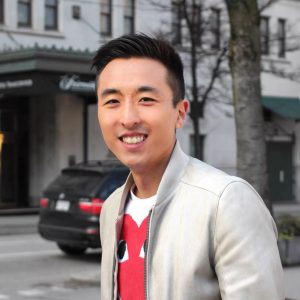 Student: Cody Lo
University: UBC
Faculty: UBC School of Medicine
Year: 3rd year
Social:



Thanks Cody!
Stay tuned for our next post in this Student Scoop series featuring best tips for SFU students.
---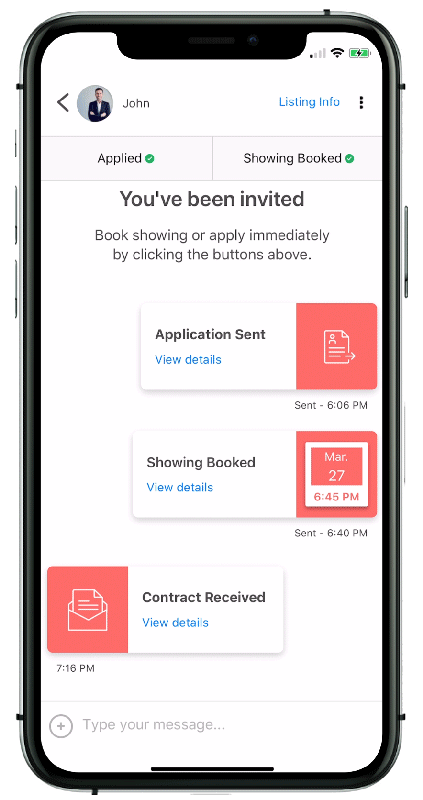 Rethink The Way You Rent
Not on liv.rent yet? Experience the ease of digital applications & contracts, verified tenants & landlords, virtual tours and more – all on one platform. Sign up for free or download the app.
Subscribe to receive the latest tenant & landlord tips and get notified about changes in the Canadian rental market.
>> Stay up-to-date on the average rent in Vancouver, Toronto and Montreal: Rent Reports.