Welcome back to our Student Scoop series – a collection of insider student tips to UBC, SFU, Langara, and more. We tap into the nuts and bolts of student life interviewing student leaders to uncover secret campus corners, the best coffee spots, where to satisfy your late-night cravings, and the lowdown on off-campus living.
We are liv.rent — a rental platform and more with a goal of helping students have fun renting their off-campus homes. Plus, we're going to show you exactly how to find the best off-campus housing options for SFU students. Let's start now!
And, as SFU has four different campuses, make sure you check your program and know which campus will be yours. Their campuses in Burnaby, Vancouver, and Surrey are all a fair distance apart.
Table of Contents
Search by budget
SFU students can find off-campus housing by searching by price on liv.rent by using pricing filters to sort rentals:
Pro tip: on liv.rent, you don't need to complete your profile in full until you're ready to apply.
Search by rental type
Whether you're looking for a house to split with friends, a place of your own, or a spare room for a semester — search by listing type to find it.
Search by neighbourhood
Vancouver is a popular place for SFU students to live, especially if they want to enjoy the benefits of living in the city or the downtown core. However, there are lots of areas in Burnaby and Surrey that are more affordable. Plus, you have to check which campus you'll be at to plan for your commute.
For rent in Vancouver
For rent in Burnaby
For rent in Surrey
Search by transit
For SFU students, rent in downtown Vancouver is going to be a lot more expensive than comparable places in Surrey or Coquitlam. Living in a cheaper Metro Vancouver neighbourhood is a good way to save money. So, searching for a home and looking out for transit options is a good tip for students.
Check out our study on rental averages near transit stations to find a rentable place that fits your budget and lifestyle.
Pro tip: on every liv.rent listing, you'll see the nearby transit options to help you plan better.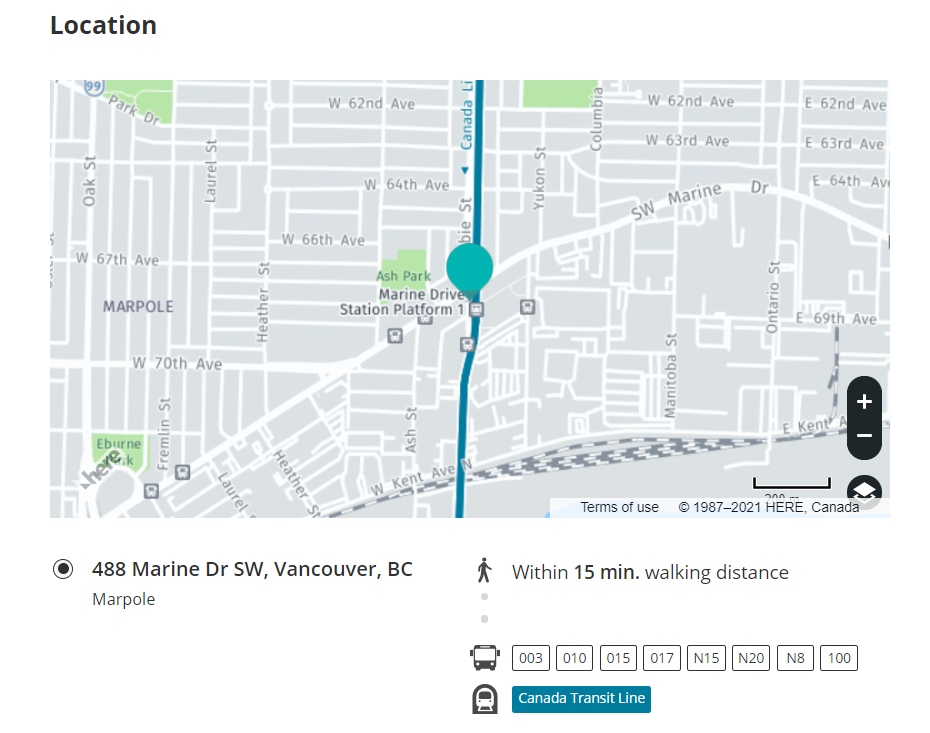 Rent your perfect home with liv.rent
Search houses, rooms, condos and apartments for rent. Chat instantly with verified landlords. Apply to multiple listings. Save your chat history & signed documents all on one platform.
Renting in Vancouver from abroad
SFU students can get a home in Metro Vancouver from anywhere. On your liv.rent profile, you can say:
"I don't live in Canada."
Or, "I'm a first-time renter."
This helps landlords know why you might not have a previous address or references and makes it easier for them to understand your application and rent to you.
Watch now: How To Rent In Canada With Tobi Adekeye
SFU student tips
Meet Cody & Jessica
Student: Cody de Leijer, Beedie Ambassador
Faculty: Beedie School of Business Administration
Year: 4th Year
Social:

Student: Jessica Nguyen
Faculty: Beedie School of Business Administration
Year: 3rd year, Honours
Social:
Off-campus or on-campus housing, which is better?
Cody: I have never lived in residence at SFU but I've heard mixed reviews from friends. Some love the convenience of a meal plan and the ability to walk to classes, while others groan at the lack of options and healthy food. For the most part, people enjoy living in residence and roommates often become good friends. People who live on campus tend to take full advantage of their U-Pass (included in tuition) and can cut down on car expenses through transit use.
Jessica: I'd highly recommend first-year students live in residence if they are able to afford it. Living in residence gives students a better feel for the SFU community and it is a great way to make lifelong friends. Two of my closest SFU friends met through living in the same residence buildings and have been best friends ever since their first year!
Best off-campus housing for SFU students
Cody: Off-campus housing is difficult in the lower mainland given the high rental prices and low vacancy rates! Ultimately, you should aim to be on a Skytrain line to reduce the length of your transit time.
The Burquitlam and Brentwood areas are becoming increasingly popular.
As enticing as it might be to live in Downtown Vancouver, the rental rates make it extremely unaffordable for students.
Jessica: I lived at Univercity, which is technically off-campus but somewhat still on campus. It was extremely convenient for classes because of the location and the Univercity community has grown rapidly.
For a place completely off-campus, I would recommend the Burquitlam/Lougheed area. It is only a 10-minute drive to the Burnaby campus from there. The best perk of this area is that it is surrounded by delicious restaurants, especially Korean ones. You can find the best tasty tofu soup, Korean BBQ, or bingsu.
Parking tips & tricks
Cody: Driving and parking on campus is a massive pain. You really only have two options when it comes to parking on campus: pay daily/hourly or buy a parking pass. Some students risk not paying when on campus for a short time but parking enforcement has noticeably increased in recent months. Here are some additional tips:
If you are planning on driving to campus often, a semester parking pass is a way to go versus paying per day.
The lines can get long and often sell out so make sure to go early in the morning on the first day of class or a day before!
If you're looking to pay per day, avoid the North lot as parking has gone up to $25 per day.
Pro Tip: Residence lots offer discounts before 10 am and this can be purchased through the Passport Canada (parking) app so you don't have to actually arrive before 10 am!
Jessica: I drive to school and I think the best place to park is under Convocation mall because it is centrally located. Nothing is worse than finishing a class in the AQ only to remember you have to walk across campus because you parked in West Mall Centre.
Parking availability is tricky, however. If you arrive before 9 a.m., there are tons of spots available but finding a spot after 12 is tricky. Any time after 12 p.m. is tough so you have to time it perfectly. Classes usually end 20 minutes after the hour, so that is when most students will get into their cars and leave campus but classes start on the half-hour so you have a very small window in which to find parking.
Tips for meeting new people on campus
Cody: The common stereotype is that SFU student life sucks but, in reality, it is what you make of it!
Get out there and join clubs (literally thousands available.) The SFSS hosts a number of events from a Fall Kickoff concert to "Munchie Mondays" where they give out free food.
Volunteer for organizations you're passionate about!
As weird as it may sound, introduce yourself to people in your class, you never know what you can have in common!
Recently, The Study opened on campus and is a great place to hang out with friends or grab a drink after class.
For international students, in particular, there are a number of student organizations dedicated to you. Check them out under the SFSS clubs directory!
Jessica: The best way to meet new people on campus is to get involved. Come to the SFSS Clubs day and find clubs that align with your interests, values and goals. Almost all of my SFU friendships were made through my participation in organizations like Enactus, Young Women in Business, and the Simon Fraser Student Society. Because I joined clubs that I was interested in, it helped me find like-minded people. There is a wide range and variety of clubs so you are bound to find one that feels right for you! In addition, when you are in the big first-year classes (i.e. Psych100), talk to the people you are sitting around. Usually, everyone is super friendly and wanting to make friends but are often shy and nervous as well. Start the conversation by introducing yourself!
Best study spot on campus
Cody: The best study spot on campus varies depending on what you're looking for!
If you need to meet for a group project, the library team rooms are great.
If you need absolute silence for a midterm, the library has designated silent study spaces/floors.
Personally, I prefer the bottom floor of the West Mall Centre as there is a Tim Hortons and Starbucks in the building.
The bottom floor of Maggie Benston Centre (MBC) is also a great place to check out.
When it's nice out, there are a number of benches and tables around the AQ pond as well.
Jessica:
Education Hub – I love that there are microwaves there so you can warm up your food or pop a bag of popcorn for a study snack! In addition, there are many different study areas you can use in the Education Hub. There are some tall desks, there are desks attached to chairs that roll around the room, there are booths, and there are couches!
New Student Union Building (SUB) – When this opens, it may become my new favourite spot to study on campus. The building is almost all glass so a nice change from all the concrete and it is purpose-built with students in mind.
Best place on campus to pull an all-nighter
Cody: The 6th floor of the library is really the best place for this when it is open 24/7 during exam season.
Jessica: Personally, I'm hoping the soon-to-open new SUB will be the best place to nap as it will even have a designated nap room! Alternatively, I would recommend the library because it is extremely safe as there are staff and security ensuring that everyone in the building is an SFU student. Keep in mind that the library is only open 24/7 near finals season only.
Late-night caffeine fix on campus
Both Cody and Jessica recommend:
Renaissance Cafe – The cafe is locally owned and actively gives back to SFU students through fundraisers and different initiatives. It is especially convenient if you are working in the Maggie Benston Centre or the AQ. It also serves excellent, affordable butter chicken.
Alternatively, there are Tim Hortons and Starbucks on campus as well.
Cheap eats & late night eats on campus
Cody recommends:
Donair Town at Cornerstone.
For late-night eats the dining hall is your best option as it provides an all you can eat option
Jessica recommends:
Guadalupe – my favourite place on campus to eat is Guadalupe – way better than Chipotle! Their tortilla wraps are out of this world.
The Study Public House – For late-night eats, this is the only open place. Try their Late Night Happy Hour Wings.
(Check out our post on SFU Campus Eats for other recommendations!)
GPA Boosters
Cody: GPA boosters really depend on interest levels but typical suggestions include:
EDUC 100 -Selected Questions and Issues in Education
EDUC 240 – Social Issues in Education
BPK 140 – Contemporary Health Issues
EVSC 100 – Introduction to Environmental Science
For course selection, find what works for you. Some prefer to stack courses on 1-2 days while others want their week further spread out! Always check in with an academic advisor when you're unsure of what you want to take!
Jessica:
Crim131 – Introduction to the Criminal Justice System – A Total System Approach
Educ482 – Designs for Learning: Information Technology
Educ100 – Selected Questions and Issues in Education
It really depends on the student. Some people find STAT100 a GPA booster while others (including myself) would not because I do not like doing stats. As cheesy as it sounds, find something that you are passionate about and it will likely be a GPA booster because you are more willing and able to learn the info and enjoy the class.
SFU events
Fall Kickoff Concert -The Fall Kickoff is always a must-attend event! I know the SFSS has been putting in a lot of work to make the 2019 one a great success!
Clubs Day – Hosted by the Simon Fraser Student Society (SFSS) Clubs Day during the second week of fall and spring semesters are great opportunities to find clubs to join and make friends.
Best SFU campus
Cody: SFU Burnaby is the way to go for me. It is the only location that has a "campus" feel to it with a considerable amount of things to do. Surrey is built on top of a mall with limited study locations and Vancouver is a considerable distance for most students.
Advice to your first-year self
Cody:
Don't buy textbooks from the bookstore
Check out the countless Facebook groups online selling textbooks; it has saved me thousands of dollars. Go at your own pace, university life is a transition and is challenging for most but we all get through it at some point.
Jessica:
As cliché as this sounds, it is so important. The people you meet outside the classroom and the experiences are just as important as the classroom; you are introduced to so many other opportunities to build skills and applying what you've learned in lecture halls along the way. Whether that's joining clubs or trying a new intramural sport – I think first year is definitely the time to explore various interests.
Look for .PDF versions of textbooks
Look for PDF versions of text books on the SFU PDF Books Facebook Page instead of buying from the SFU Bookstore to save costs.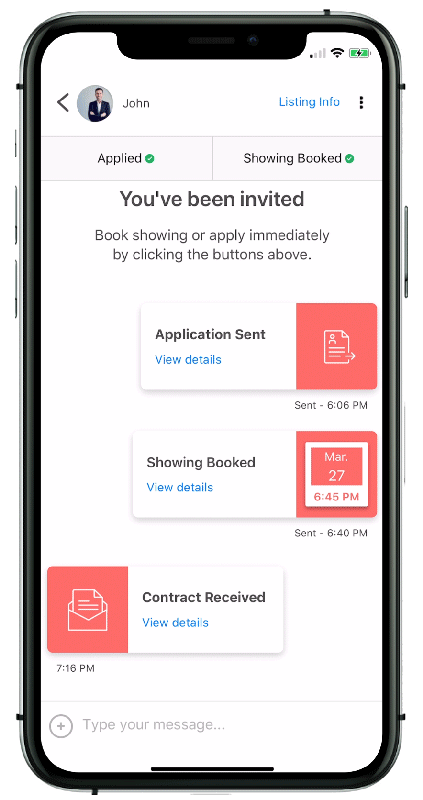 Rethink The Way You Rent
Not on liv.rent yet? Experience the ease of digital applications & contracts, verified tenants & landlords, virtual tours and more – all on one platform. Sign up for free or download the app.
Subscribe to receive the latest tenant & landlord tips and get notified about changes in the Canadian rental market.
>> Stay up-to-date on the average rent in Vancouver, Toronto and Montreal: Rent Reports.