Average rent for furnished and unfurnished units in the GTA is the same.
In some areas like North York & Etobicoke furnished units are more expensive than unfurnished.
Overall, rents are largely unchanged since last month and there's a bit of a summer slow down, except for two areas (Brampton & Richmond Hill/Vaughan) where it dipped slightly (-5.61% and -4.39%, respectively)
It's July, and as Canadians are enjoying a long weekend and filling their calendars with more summer plans, liv.rent is here to continue reporting on the cost of rent in the cities we love.
Each month, we share our data on the actual cost of rent in Toronto with our community. Inside this report, which you can also download in full below, you'll find a curious insight for July 2021 about the cost of renting furnished vs. unfurnished rentals.
You can get the latest updates on the Toronto rental market straight to your inbox when you subscribe to keep on top of the trends.
When we started 2021, rent prices were lower than usual due to the COVID-19 pandemic and its effects. But what does rent look like now that people are getting vaccines and provinces are opening up? Read our report to learn more:
Jump to the following Toronto Rent Report sections:

Toronto rent trends
Rental averages for a one-bedroom unfurnished apartment in Toronto seem to have dipped slightly and are back at levels we saw in February and March this year.
May saw a slight increase in the cost of rent, but it's continued to trend down since then.
liv.rent has officially landed in Toronto
Start your search today and browse through verified condos, houses and apartments for rent in Toronto. Connect instantly with verified landlords and apply to multiple listings with just a few clicks.
Month-to-month rent change
This chart breaks down the percentage change in rent across all central Toronto neighbourhoods from June 2021 to July 2021.
Unfurnished Toronto rent trends
Primarily, unfurnished rentals were unchanged. We saw the most significant price differences in Brampton (-5.61%) and Vaughan (-4.39%.)
Furnished Toronto rent trends
Across the board, the price of furnished rent dropped except for Mississauga, contributing to an intriguing price difference in furnished vs. unfurnished rentals in Toronto this month.
Toronto furnished vs. unfurnished averages
Last month, the gap between furnished and unfurnished Toronto rentals was $27. In July, the averages are tied. We ran the numbers a few times to make sure we had it right!
This current situation is a unique snapshot of the cost of rent in Toronto and an exciting trend we'll continue to monitor.
Neighbourhood breakdown
Historically, Brampton has been the most affordable GTA neighbourhood, while the most expensive is Downtown.
Such is the case again in July 2021. In Brampton, an unfurnished one-bedroom goes for $1,373 on average, but in Downtown Toronto, the same kind of unit will go for $1,863 — a difference of $490.
Because Canada's cities are diverse, we're breaking down the GTA into its different neighbourhoods to see the price difference listing types: one-bedroom, two-bedroom, and three-bedroom units, both unfurnished and furnished.
Furnished one-bedroom units are on average $158 less than unfurnished units in North York.
Unfurnished three-bedrooms are the cheapest in Scarborough at $2,283.
Prices for unfurnished one-bedrooms in Scarborough and Markham are very similar.

Average rent in Canada
Vancouver is still Canada's most expensive city to rent, but the gap between its average rental prices and Toronto's is growing. Since Toronto's rent dipped while Vancouver's continued to rise in July, the price difference is now more considerable.
Downloadable resources
Make a splash at your next video meeting and rep the latest rental averages and trends with our custom virtual backgrounds — always free to download.

Were you looking for the full report? Download it for free here.
---
Renting in Ontario
For information on renting in Ontario, refer to these comprehensive resource posts:
For information regarding COVID-19, check these posts with information on the various federal and provincial assistance initiatives available to help support landlords (small business relief) and tenants (rent relief):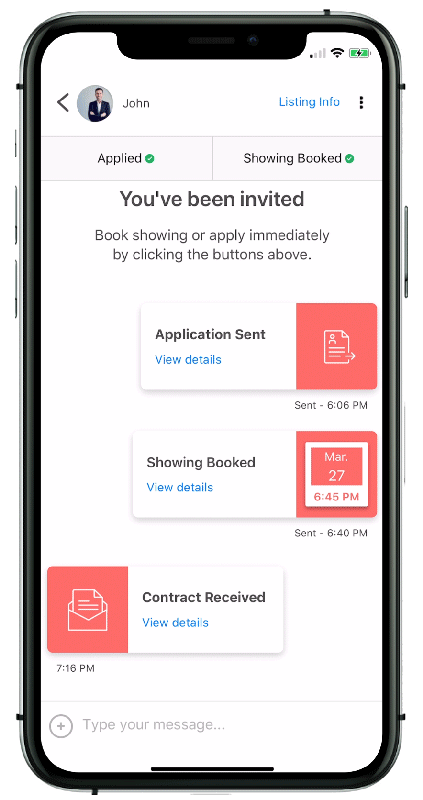 Rethink The Way You Rent
Not on liv.rent yet? Experience the ease of digital applications & contracts, verified tenants & landlords, virtual tours and more – all on one platform. Sign up for free or download the app.
Subscribe to receive these monthly updates on the Toronto rental market. Discover last month's Rent Reports below:
June 2021 Vancouver Rent Report
June 2021 Toronto Rent Report
June 2021 Montreal Rent Report