The average rental price for one-bedroom unfurnished units in the Greater Toronto Area has fallen to $1,678 to begin the new year, down from $1,766 in December.
The average difference in price between furnished and unfurnished units for the GTA as a whole is now just $25.
Markham was the only municipality where both furnished and unfurnished units increased in price.
The Greater Toronto Area's rental averages have declined again this month, after soaring to new heights in December. Prices have largely returned to more normal levels in key areas, led by sweeping drops in rental averages in Downtown Toronto itself.
You can get the latest updates on the Toronto rental market straight to your inbox when you subscribe to keep on top of the trends.
Let's take a look now at the latest data and see which neighbourhoods are experiencing the most change in furnished and unfurnished rental rates.
Jump to the following Toronto Rent Report sections:
Download The Latest Toronto Rent Report
For the complete Toronto rent report, download here.

Toronto rent trends
Following last month's significant upward trend, rental averages for one-bedroom unfurnished apartments in the GTA have plunged heading into the new year. After finishing 2021 on a yearly high, the GTA's average rent has fallen $88 to a new level of $1678. The winter months typically see a decline in rental prices across Canada, and January looks to see the beginning of that trend.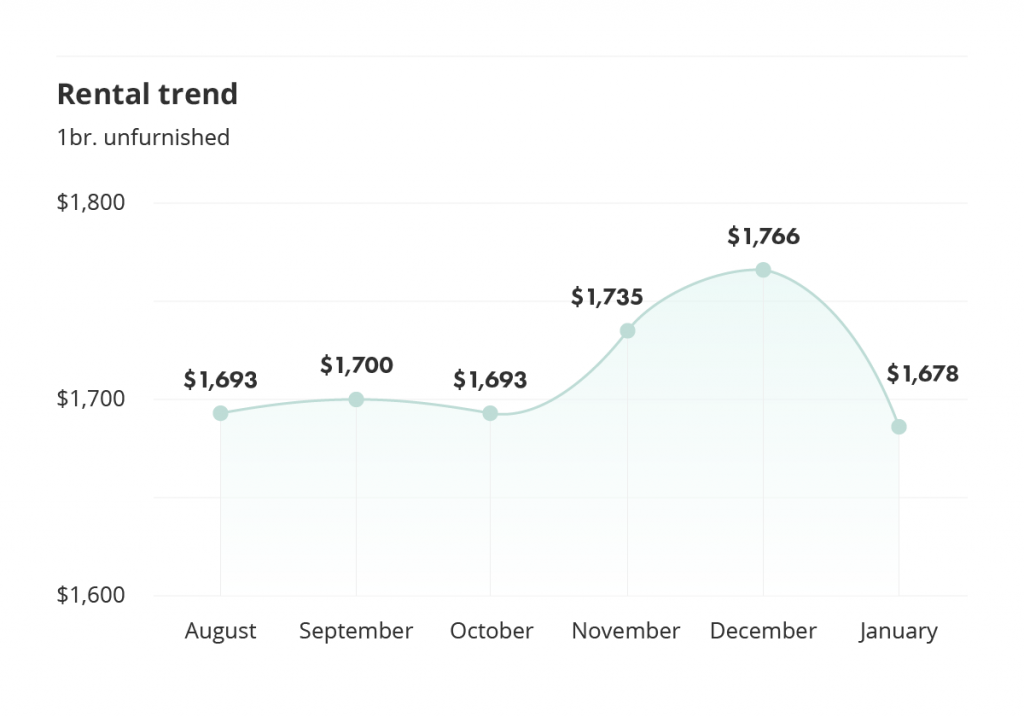 liv.rent has officially landed in Toronto
Start your search today and browse through verified condos, houses and apartments for rent in Toronto. Connect instantly with verified landlords and apply to multiple listings with just a few clicks.
Month-to-month rent change
This chart breaks down the percentage change in rent across all GTA GTA cities/municipalities from December 2021 to January 2022.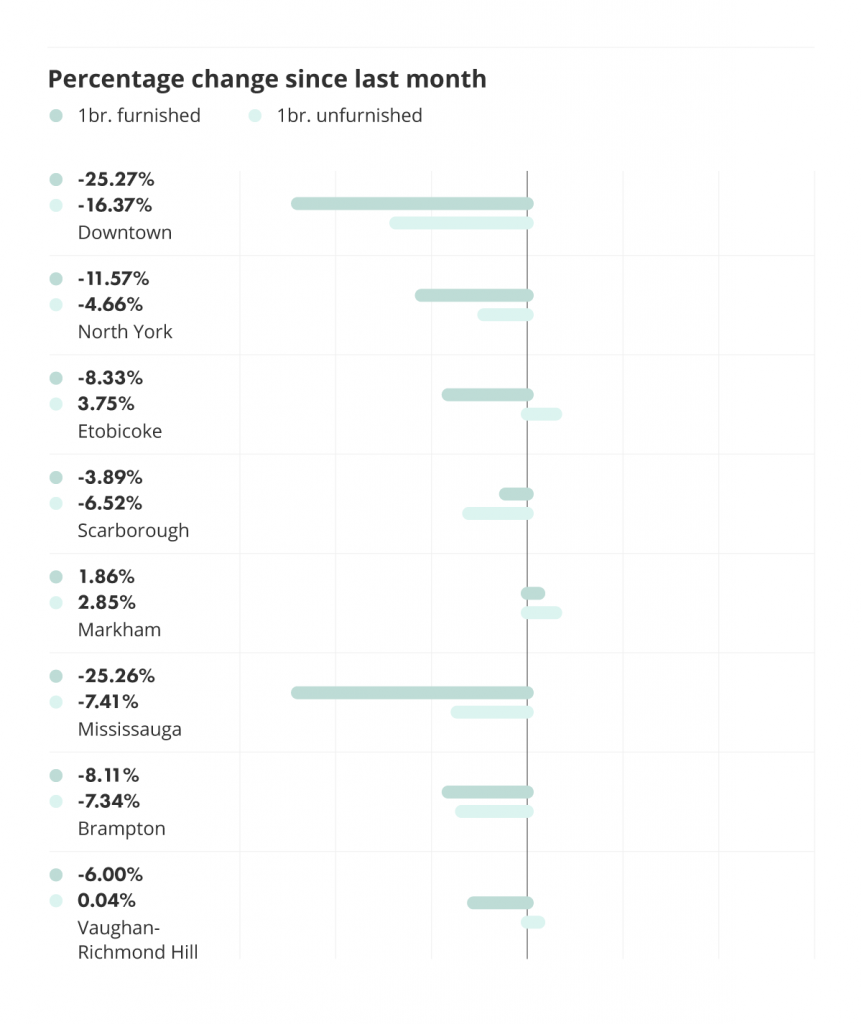 Unfurnished Toronto rent trends
Unfurnished rental prices saw some major fluctuations for January 2022. Downtown Toronto has seen significant decreases following December's price action, with rent for unfurnished one-bedroom units declining a massive -16.37%. Mississauga also saw marked declines, with unfurnished units falling -7.41%, while Brampton declined similarly to the tune of -7.34%.
Furnished Toronto rent trends
Following the many significant rental price increases that occurred in December, January looks to bring furnished rental rates back down to earth. In Downtown Toronto, the average price of a one-bedroom furnished unit fell a massive -25.27%. Mississauga (-25.26%) also saw significant gains this month, as did North York (-11.57%).
Toronto furnished vs unfurnished averages
We're continuing to closely monitor the price difference in GTA rental trends, looking at the price difference between furnished and unfurnished units. With rental prices declining across the board for January 2022, the gap in price has once again narrowed to just $25 to start off the new year.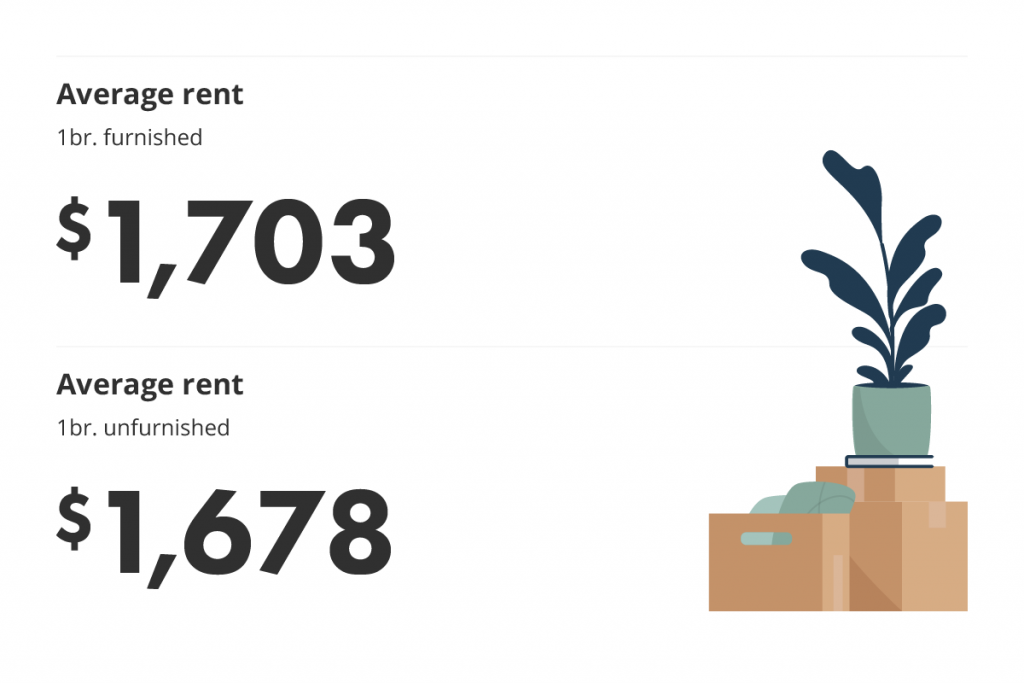 City breakdown
This month, Brampton reclaims its title as the most affordable GTA municipality while the most expensive remains Downtown Toronto itself.
With rental prices falling across the board this month, an unfurnished one-bedroom unit in Brampton can now be had for an average of $1,502. In Downtown Toronto, on the other hand, an unfurnished one-bedroom unit averages $1,827 — a difference of $325.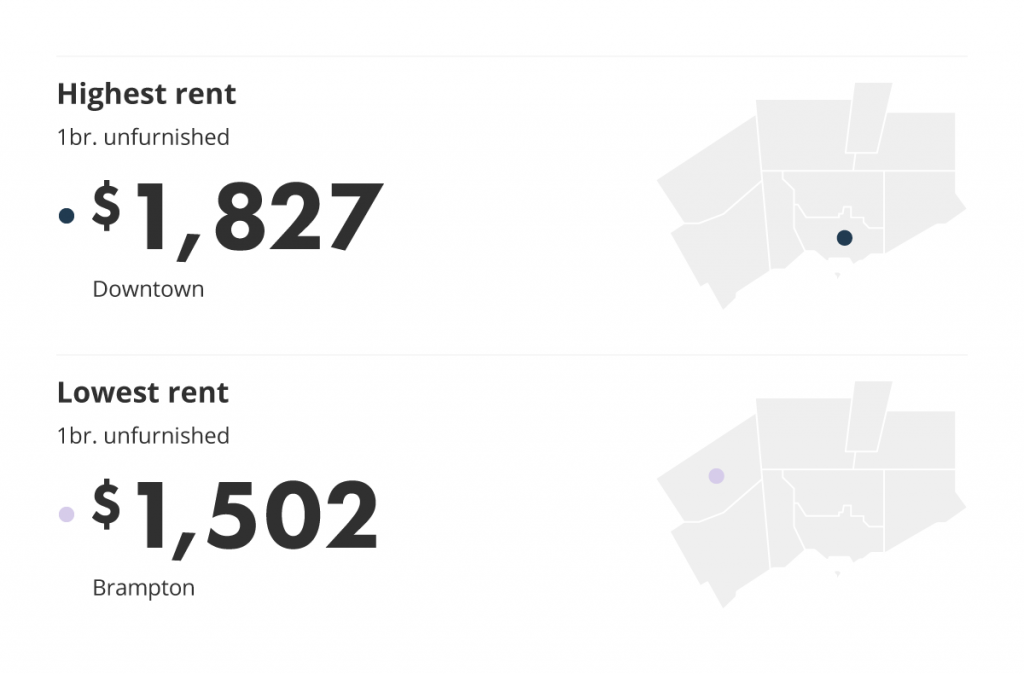 Because Ontario's different communities are so diverse, we're breaking down the GTA into its different cities and municipalities to see the price difference within listing types: one-bedroom, two-bedroom, and three-bedroom units, both unfurnished and furnished.
Downtown Toronto rent has fallen back to earth this month, with unfurnished one-bedroom units now going for an average of $1,827 –down from $2,184 in December.
The average price for furnished one-bedroom units in both Brampton and Mississauga is less than $1,500 this month, making them the two most affordable rental options for those looking for a one-bedroom.
A furnished three-bedroom unit in North York costs just $22 more than a furnished two-bedroom unit, on average.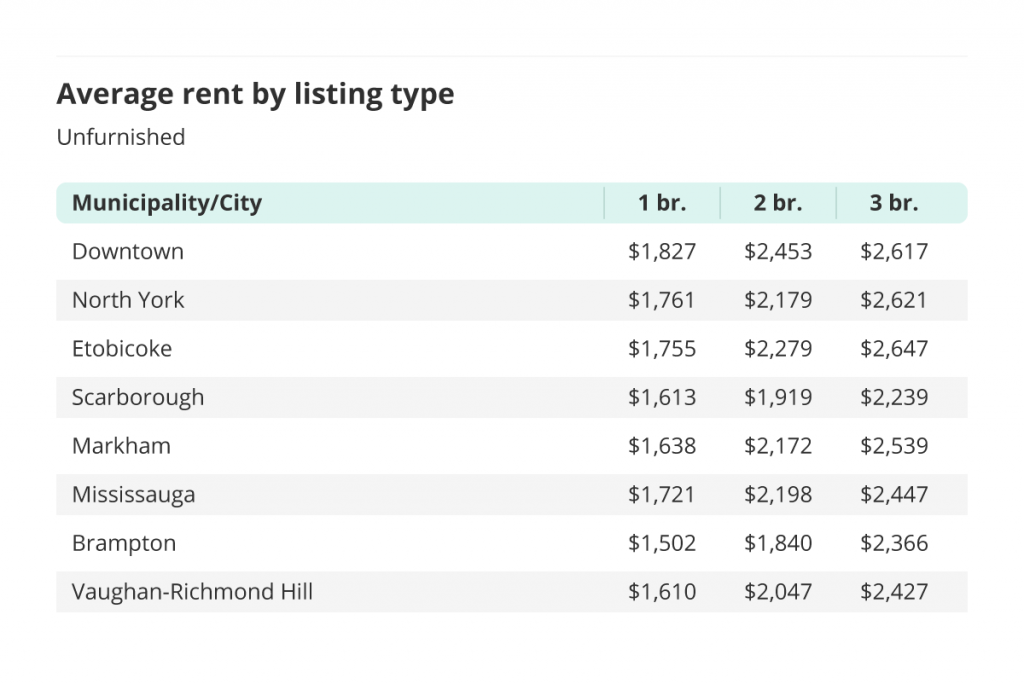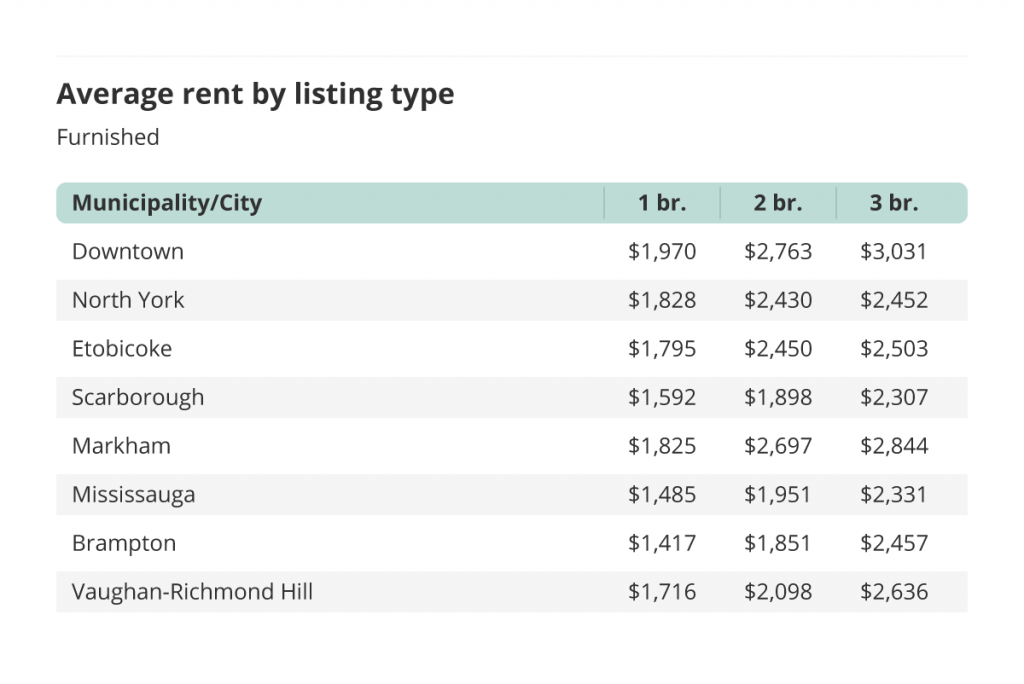 Rental averages outside of the GTA
We've explored data from neighbourhoods, cities, and municipalities outside of the Greater Toronto Region. Looking at this new information, Niagara Falls had the most affordable rent for an unfurnished one-bedroom, at just $1,196, while Oakville had the most expensive, at $1,865.
Our complete January 2022 Rent Report has information on other key areas, broken down into region and unit type for a more complete overview of rental averages in Ontario. To view these and all the other new information we've added, be sure to download your copy of the Rent Report here.
Download The Latest Toronto Rent Report
For the complete Toronto rent report, download here.
Downloadable resources
Make a splash at your next video meeting and rep the latest rental averages and trends with our custom virtual backgrounds — always free to download.

Were you looking for the full report? Download it for free here.
Download The Latest Toronto Rent Report
For the complete Toronto rent report, download here.
---
Renting in Ontario
For information on renting in Ontario, refer to these comprehensive resource posts:
---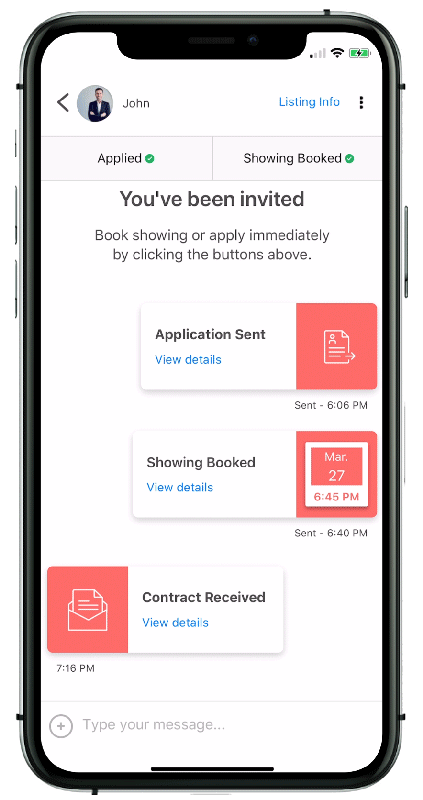 Rethink The Way You Rent
Not on liv.rent yet? Experience the ease of digital applications & contracts, verified tenants & landlords, virtual tours and more – all on one platform. Sign up for free or download the app.
Subscribe to receive these monthly updates on the Toronto rental market. Discover last month's Rent Reports below:
December 2021 Vancouver Rent Report
December 2021 Toronto Rent Report
December 2021 Montreal Rent Report