Everyone's searching for happily ever after. Whether you're looking for a place to call home and a friendly landlord to go with it, or, you're on the quest for an ideal tenant who's respectful and reliable, there are some things you need to know ahead of your journey to your perfect match. So, how do you find a good landlord? How do you attract a trustworthy renter? It's almost like a job interview or like dating. It's even a bit like ABC's The Bachelor, to be honest.
No matter where you and your landlord or tenant are in your relationship, here's what you need to know about finding and becoming the perfect match.
Meet our in-house experts and the dynamic duo who facilitated the webinar: Ekke Kanda and Melany Roa. The pair's experiences at liv.rent helping landlords and tenants have given them exclusive insights into the unique relationship on both sides of the rental coin.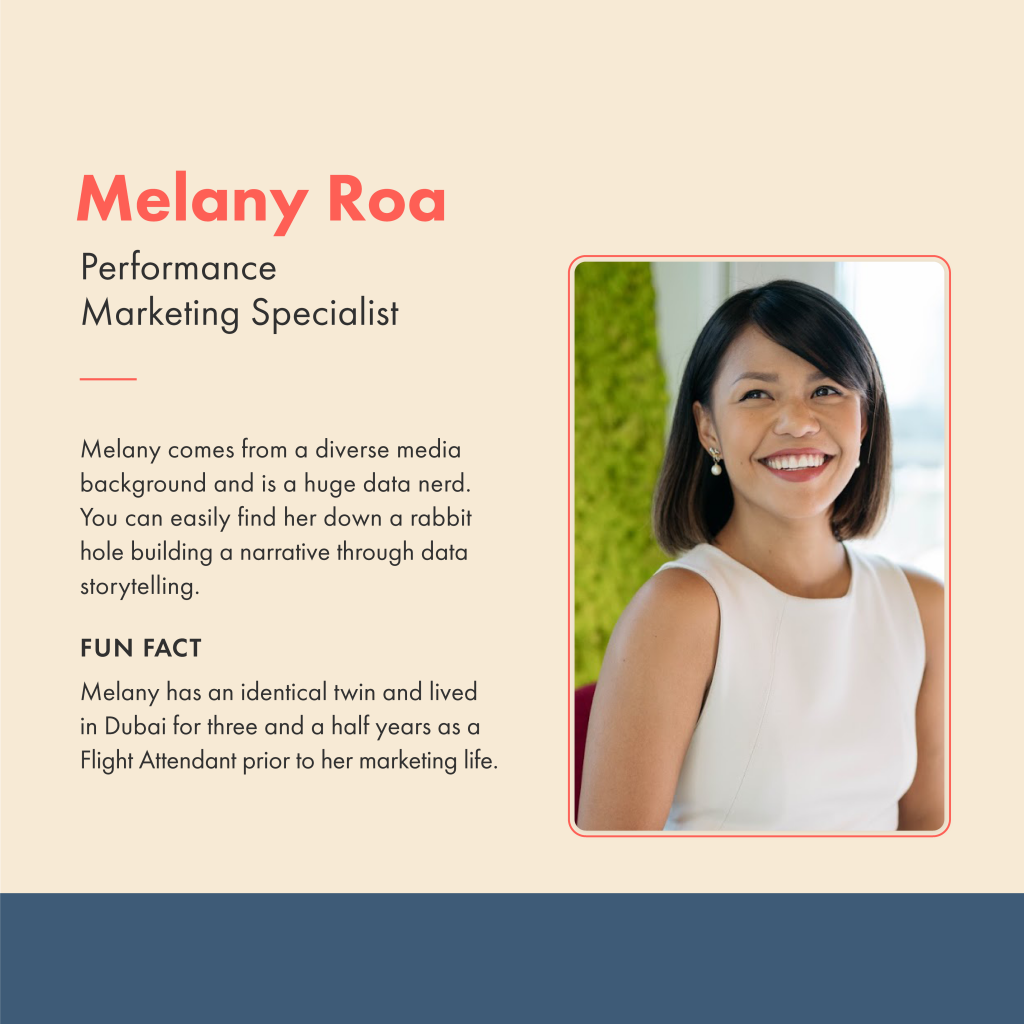 Video transcription
This article is a partial transcription from our liv.talk live webinar The Perfect Match: Landlord-Tenant Relations. Watch the video and download the guide to get our insights now.

Access the Full Guide Now
Learn how to improve your landlord-tenant relationship easily.
Table of Contents
How landlords & renters can make a good first impression
In The Bachelor, they always give out a first impression rose at the very first cocktail party. Out of a sea of potential mates, they give it to the one person who for some reason, stood out in their mind the most.
In real life, when it comes to the rental process, landlords and renters should be doing everything they can to get that first impression rose.
Depending on the market, renters could be applying with a dozen or more other potential tenants. If it's more of a renters market, then landlords have to stand out so that their suite gets filled.
liv.rent – Canada's trusted house & apartment rental website
Search apartments, condos, and homes for rent.
Verified Landlords: Rent from a trusted landlord. Look for the "ID Verified" tag to identify which landlords have been pre-screened.
Quality Rentals: Browse listings that have been checked by our team. Verified by official documents or by mail.
One-Click Applications: Fill out your Renter Resume once and apply to multiple listings in just a few clicks.

Digital rental tools
It seems counterintuitive, but digital tools help you find the real thing. Think back to only 10 years ago. It was still kind of taboo to meet people online.
Now, practically everyone who is dating is using apps like Tinder to meet and connect with people. Renting is the same and while the industry has been a bit slower to adapt to these new technologies it's all going online.
So, how can landlords and tenants look good and stand out online?
One way you can improve your chances of getting that first impression rose is by getting verified in our safe and trusted community of renters and tenants.
How to trust landlords & renters
You won't find our extra layers of protection against rental scams on Craigslist, Kijiji, or even on Facebook Marketplace.
Being verified on liv.rent means that we're checking your ID to see that you are who you say you are. For renters, we check your government-issued ID and match it to a selfie that you send us and as soon as our team is able to verify your identity, then we destroy that info.
For landlords and property managers, we're checking IDs and business licenses. To verify properties, we're checking more documents and we can even check that an address is real and really owned by the landlord by verification through the mail.
Verified renters are 77% more likely to get the first impression rose because they're seen as being more reliable and desirable, increasing your chances of securing the perfect rental
Verified landlords get 3X the inquiries than unverified landlords, and their verified listings receive 5X the engagement compared to unverified listings.
Things to look out for in landlords & renters
Like any relationship, there are red flags and green flags to look out for when it comes to making a choice and settling down.
Does your landlord respond to you promptly and politely? Or, do they miss messages and take a while to get back to you?
Does your potential tenant seem to be well organized with their documents, or are they all over the place?
The tough thing about these flags is that they're hard to spot if you don't know what you're looking for. What are the most common red flags and green flags? And, how do you know what signals you're sending?
Understanding the Residential Tenancy Act
The easiest way to identify red flags and green flags is by making sure you have a strong understanding of the rules.
In B.C., we have the Residential Tenancy Act and in Ontario, we have the Residential Tenancies Act.
These documents set out the rules and regulations around the entire rental process and it's a good idea to be familiar with them so that if a tenant or landlord does something they're not legally permitted to do, you'll be informed to make your next decision.
Understanding rental leases
Once you feel like you're really starting to have a connection with the landlord or renter that you've chosen and you've educated yourself on your local laws, then it's time to talk lease agreements.
You're going to want to look closely at the lease because it's where more red flags can hide. For example, most of the tension between a renter and their landlord happens over rent or when there's a late rent payment.
Check or set up the section of your lease that talks about that because that's where it's really important to be on the same page. Where do red flags hide in a lease?
Best ways to communicate with landlords & renters
After you've gotten the first impression rose and chosen to sign a lease with someone who showed no red flags and lots of green flags, then you're not home free just yet.
Once you sign your lease it's not like the work is done because relationships take work, especially if you want it to be happily ever after with your landlord.
Landlords & Property Managers
Advertise your rental for free on liv.rent – an all-in-one rental platform.
Maximize Exposure: Multiplatform syndication to Craigslist, Kijiji, Zumper, Facebook Rental Groups & more.
Generate Quality Leads: Chat instantly with ID verified renters & search from a list of suggested tenants.
Screen Tenants Smarter: Easily assess a renter's reliability & trustworthiness with Trust Score – the new intelligent rating system.

Digital communication with renters & landlords
Having strong communication skills is a definite green flag. On liv.rent, we use a chat timeline between landlords and tenants for crystal clear communication. It keeps track of all the messages between you and keeps everything organized in a digital storage locker.
How do you have seamless communication with your landlord or tenant?
Paying rent online
At some point in their life, a renter is going to forget to pay rent or be late. After all, renters are humans and not robots. It's important for landlords to be firm but understanding when this happens.
Tenants want to rent from someone who's fair. Issues around rent payment are where the most conflict can happen between the two of them.
It can be pretty awkward when a landlord who loves their tenant realizes that the tenant didn't pay rent for that month. And honestly, no one wants to get a text from their landlord that says, "Rent?"
Online rent payment options is another way to keep communication clear and concise so that your relationship can be healthy. If the pair are on liv.rent, then the landlord can request for rent payment through our app and the tenant can pay right away.
---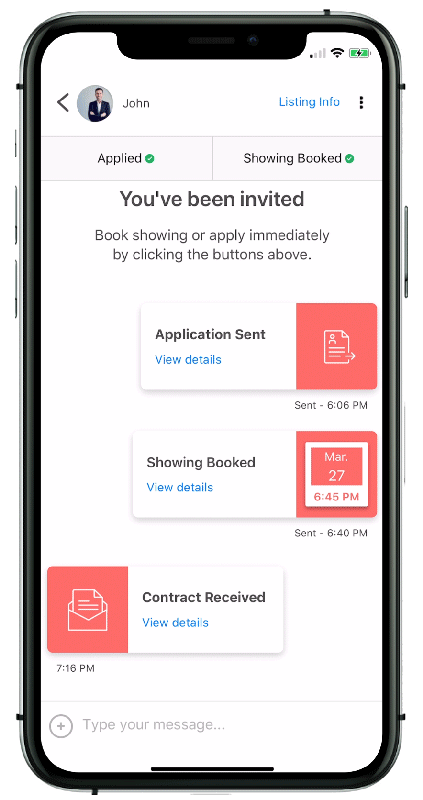 Rethink The Way You Rent
Not on liv.rent yet? Experience the ease of digital applications & contracts, verified tenants & landlords, virtual tours and more – all on one platform. Sign up for free or download the app.
Subscribe to receive the latest tenant & landlord tips and get notified about changes in the Canadian rental market.
>> Stay up-to-date on the average rent in Vancouver, Toronto and Montreal: Rent Reports.