Coming off a year that pushed the property management industry to pivot faster than a Toronto Raptor in the final seconds of overtime, 2021 will hopefully deliver more stability. As the industry and the world catches its collective breath, it will consider which 2020 innovations worked and embrace the opportunity to do better moving forward into a post-pandemic future.
liv.rent is launching in Toronto
In preparation for the official launch, stay tuned for our upcoming webinars and surprise giveaways!
Be the first to know when liv.rent has landed in Toronto plus special promotions.
In this article, we identify the Top 10 Property Management Trends for 2021, many of which are a direct result of the pandemic pressures that spurred innovation in 2020.
The Future of Property Management in 2021 – Top 10 Trends
1. Communications will be streamlined
Property managers were inundated in 2020 with communications across all channels, be it email, telephone, SMS text. On one hand, nervous and panicking tenants looked to end leases early to return home, or to re-negotiate lease terms or rental rates. On the other hand, owners sought to convert from short term to long term rentals, to offer incentives to retain tenants, or to prepare a listing for sale.
As "necessity is the mother of invention", communications will be streamlined in 2021. Rental management professionals will seek to adopt technology designed to capture communications between landlords and tenants all in one place; enabling better traceability and management.
Property managers can now effectively manage all their communications from the liv.rent dashboard. From here, you have access to your 'digital filing cabinet' – store, organize, and manage all your rental property documents like tenancy agreements, applications, references etc. You can also access entire chat histories of in-app conversations you've conducted with prospective or current tenants. This way, you will have a comprehensive documentation trail of all important conversations that may have taken place regarding rent payment, contract renewals or maintenance matters.
2. Emphasis on resident experience
As many property managers and landlords faced a period of non-tenancy in 2020, they were reminded of the value of good, stable tenants. We predict 2021 will see further emphasis on improving the rental experience for tenants; making it as seamless as possible through the continued use of virtual touring, digital applications and payments, along with attractive incentives in markets where rental supply is abundant. These may include perks such as gift cards or discounts on grocery delivery, restaurants or ride sharing/taxi.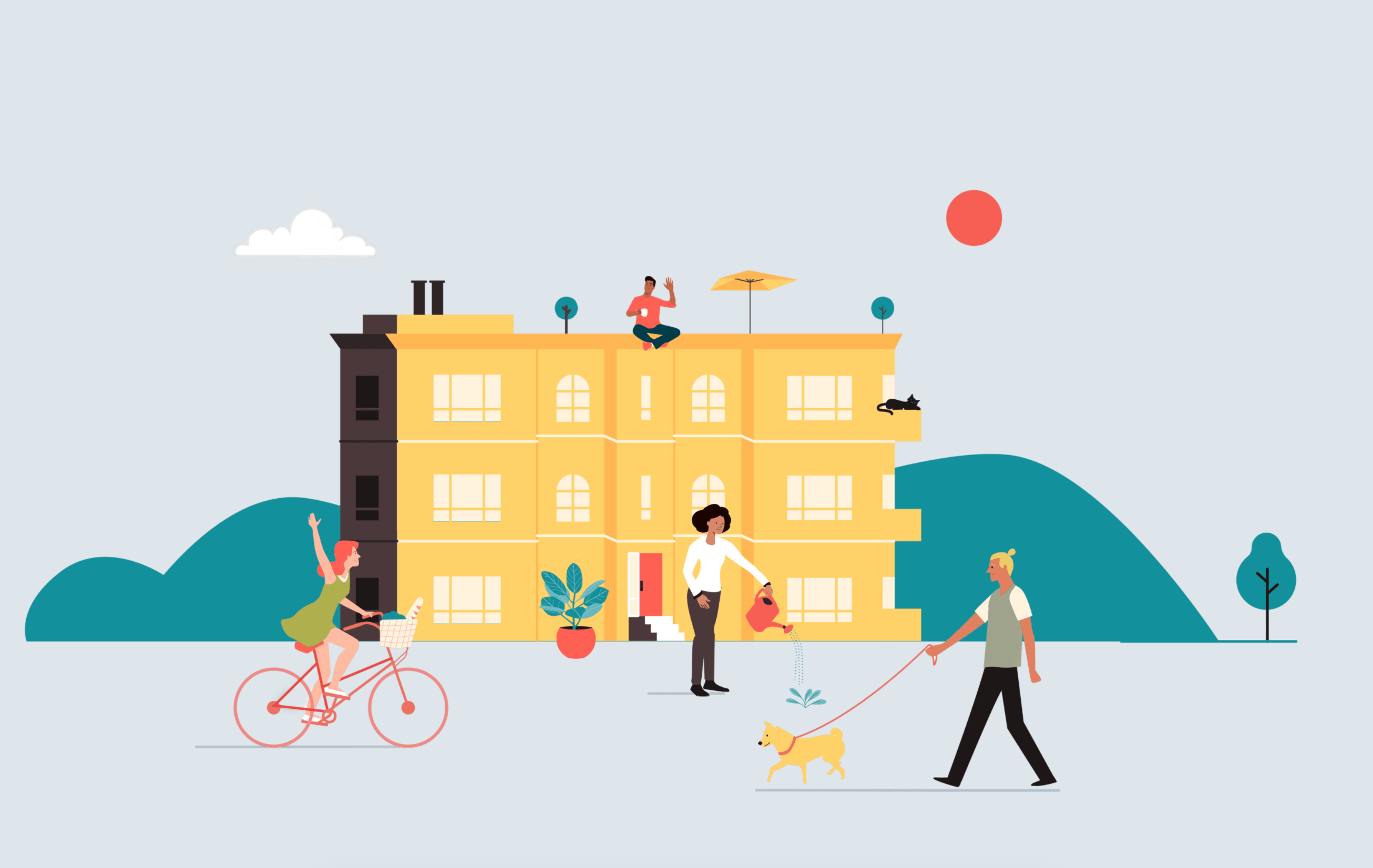 3. Growth of property technology (prop tech)
As broader adoption of technology takes hold in property management and real estate industries, new innovations will be introduced and property-as-a-service will grow.
Software and apps that enhance rental portfolio management, will free up property managers to either expand their rental portfolios or expand their services to include, for example, maintenance services and furniture sourcing. Essentially, property managers will provide a suite of services enabling landlords and tenants to utilize the space more easily, much like what commercial landlords do for their tenants.
In addition to tech that simplifies leasing, all other technologies that support remote environments like mobile data access and bulk email/text messaging will continue to gain traction in the property management community with responsive service being the key focus.
4. Integration of property management services with sales
As property managers adopt technology to streamline processes, they are also gaining access to important data and insights about both property owners and renters; thus, placing them in a key position to help with sales generation. As a result, we will see further integration of property management and real estate teams that previously operated rather independently from one another in most offices.
5. Maximizing investments for clients
Property managers will be recognized for their value in accessing key information and understanding market forces; thereby, leading to further collaboration with sales teams to deliver quality services to all clients.
Property managers will help educate landlords on how best to maximize their investments based on rental yields, capital growth or short term rental revenue on a family home when an owner travels.
6. More flexibility
Property managers with short term rentals will be seeking help and support. One option emerging is that of mid-term rentals for visiting professionals; typically, these would be for furnished units and for less conventional durations like 6 weeks, 3 months etc. Another is property management services required for purpose built rental housing where the developer retains ownership of all the units but needs property management services for the building.
Landlords & Property Managers
Advertise your rental for free on liv.rent – an all-in-one rental platform.
Maximize Exposure: Multiplatform syndication to Craigslist, Kijiji, Zumper, Facebook Rental Groups & more.
Generate Quality Leads: Chat instantly with ID verified renters & search from a list of suggested tenants.
Screen Tenants Smarter: Easily assess a renter's reliability & trustworthiness with Liv Score – the new intelligent rating system.


7. Prioritization on tenancy retention
Residential tenancy retention will be prioritized. In 2020 far more landlords and property managers experienced the financial pain of empty properties; demand all but evaporated as travel stopped and students returned home. Every month more units became empty, and revenue took a serious hit.
To ensure higher tenancy retention, more emphasis are placed on tenant screening. For instance, property managers have switched to tools like liv.rent to assess a tenant's suitability and financial viability. They have access to the tenant's digital application, which is verified against social media profiles and financial information; this more informed process makes it easier to find longer lasting tenants. Property managers are also taking the necessary steps to enhance the resident experience throughout a tenancy in order to retain these good tenants. (See: Trend #2 – Emphasis on resident experience).
8. Extended leases
In expensive cities like Vancouver and Toronto, home ownership may never happen for a significant portion of the population. This generation of permanent renters is comprised of many professional, responsible tenants who are seeking greater housing security and are looking for lease terms that extend beyond the typical 12 months. As discussed above in #7, finding and retaining good tenants is financially and administratively beneficial to an owner, so more will be open to longer lease terms.
9. Professionalization of property management
Traditional property management proved to be a dead end career bogged down by administrative and accounting processes plus a lack of investment by real estate companies. With the advent of a myriad of property management technologies to streamline day-to-day functions, more time will be freed up for property managers to seek additional qualifications like property investment advisor, interior designer etc; hence, allowing them to grow their property-as-a-service business. Moreover, property managers from other industries (e.g. data analysis, marketing, and management) will be drawn to the field. As their expertise and function within an agency grows, better career growth will ensure less turnover and better compensation.
10. Further enhancement of video touring capabilities
The quick adoption and reception of virtual showings during the pandemic shows that this trend is here to stay. Video tours have proved to be a great asset for property management companies as they shifted to accommodate COVID-19 protocols that demanded social distancing and minimal contact. Ultimately, video touring proved beneficial to everyone. Property managers reduced showings; consequently, saving time and minimizing disruptions to existing tenants. Likewise, tenants saved time by being better able to determine whether or not a property suited their needs before requesting an in-person viewing.
Future enhancements will continue to improve user experience, providing landlords with a rich and powerful tool to employ when seeking to attract good tenants.
---
2021 is looking good!
As property management teams looks ahead to a post-pandemic future, their business looks bright. The headwinds may persist through the first two quarters of 2021 but once the vaccine has widely circulated and summer is upon us, property managers will see demand for their services return.
---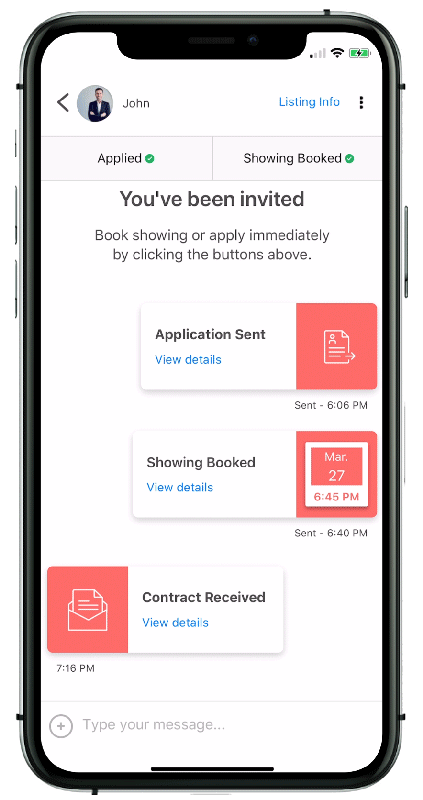 Rethink The Way You Rent
Not on liv.rent yet? Experience the ease of digital applications & contracts, verified tenants & landlords, virtual tours and more – all on one platform. Sign up for free or download the app.
Subscribe to receive these monthly updates on the Vancouver rental market. Discover last month's Rent Reports below:
September 2021 Vancouver Rent Report
September 2021 Toronto Rent Report
September 2021 Montreal Rent Report
Cover Photo Image Source: Unsplash