Renovations give homeowners an opportunity to improve their property and increase the value of their home, but what happens when the property is currently being rented out? Rules about renovating a rental property vary across Canada, and it's imperative for both landlords and renters to understand their rights & responsibilities at each stage of the process. In this comprehensive guide from liv.rent, we'll walk you through the ins and outs of rental property renovations in Canada, taking a closer look at both small and large-scale renovations, as well as provincial regulations for B.C., Ontario, and Alberta.
Subscribe for more rental news & updates
For more important information on renting in Canada, subscribe to liv.rent's newsletter for all the latest updates on everything from eviction to renting safely.
Why renovate a rental property?
Renovations are a great way to boost your rental property's value and rental appeal, ultimately helping you attract higher-quality tenants and net more rental income. There are plenty of options for upgrades you can make to your rental property, ranging from simply updating a kitchen, bathroom, or living space, to adding a deck or converting an existing part of your home into a rental unit.
The main purpose of any renovation, big or small, is typically to update or modernize part or all of your home. This can be costly and time-consuming in the beginning, but will quickly pay dividends in terms of the long-term appreciation of your rental property. In addition to improving your property's livability and/or curb appeal, a well-planned renovation is an excellent way to get more out of your real estate investment without needing to purchase a new property.
Things to consider before renovating a rental property
Renovating your rental property is no simple undertaking, and involves a number of important considerations before you can begin a new project.
Here are some of the things homeowners need to think about before renovating their rental property:
Impact on tenants (if the unit is currently being rented): If the property is currently occupied, it's crucial to consider how the renovation will impact the tenants. Be upfront with your tenants about the upcoming renovations, the scope of work, and the expected timeline to ensure that their comfort and safety are prioritized throughout the renovation process. In some cases, the renovations may be so substantial that they require the unit to be empty – in which case you'll need to give your tenants the proper notice to end tenancy form.
Scope and budget: Make sure you have a clear idea of the scope of the renovation project and set a realistic budget. Determine which areas or features of the rental property need upgrading and prioritize improvements that provide the highest return on investment, such as kitchens, bathrooms, and energy-efficient upgrades. Be sure to account for unexpected expenses throughout the process as well.
Local regulations and permits: Familiarize yourself with local building codes, permits, and regulations that pertain to renovations. Depending on the extent of the renovation, you may need to obtain permits from local authorities. Failing to adhere to regulations can result in fines and delays.
Timing: Carefully consider the best time to conduct the renovations. If the property is already vacant, for instance, this could be an excellent opportunity to complete more extensive work without disrupting tenants. If the property is occupied, try to work with your tenants to schedule renovations during periods when they are likely to cause the least inconvenience.
Renter preferences and needs: When planning renovations to your rental property, it's a good idea to attempt to understand your target market and their preferences for a rental property when planning renovations.
Return on Investment (ROI): Evaluate the potential return on investment for each renovation. While certain upgrades can increase rental value and property appeal, be cautious not to over-improve for the neighbourhood or market, as you might struggle to recoup the costs.
Contractors and professionals: Select reputable contractors and professionals for the renovation work. Obtain multiple quotes and references, and ensure that the chosen team has experience with rental property renovations. A reliable team can help streamline the process and deliver quality results.
The best renovations for improving a rental property
When it comes to renovating your rental property, not all types of renovations are built equal. Different types of renters look for different things in a rental unit – families might appreciate an upgraded kitchen more, whereas younger professionals might look for a patio or outdoor space to entertain on – so it's important to also keep in mind your ideal renters when planning renovations.
You'll also want to keep in mind your property's long-term value. How will your money best be spent? The ideal renovations provide both immediate value in terms of increased rent prices, while also boosting return on investment for the property itself.
Here are some of the best renovations for improving your rental property:
Kitchen Upgrades: Updating the kitchen with new appliances, countertops, and cabinetry enhances the property's appeal and functionality, attracting renters who are seeking a more modern, functional living space.
Fresh paint and flooring: Applying a fresh coat of paint and replacing worn-out flooring is a relatively small renovation that totally revitalizes your rental property's appearance, making it more inviting and ready for new tenants.
Bathroom remodel: Renovating bathrooms in the unit with modern fixtures, tiles, and vanities is a fairly straightforward way to modernize your rental property, improving both its overall value and desirability.
Energy-efficiency upgrades: Installing energy-efficient appliances, windows, and insulation not only helps reduce utility costs for you and your future tenants but also allows you to market your listing as environmentally conscious and modern.
Curb appeal enhancements: Simple landscaping improvements, a well-maintained exterior, and a welcoming entryway go a long way towards creating a memorable first impression, increasing the property's appeal to potential renters – especially in photos.
Smart home integration: Incorporating smart thermostats, locks, and lighting systems is another small upgrade that appeals to younger renters seeking convenience in their homes.
Add storage space: Adding built-in closets, shelves, or storage units maximizes space efficiency, catering to renters who are bringing lots of things with them, or families who could use the extra space.
Is your rental priced competitively?
Find out with a free rent estimate. Our team of rental experts will calculate your unit's true value based on your listing details & current market trends.
Rules & regulations for renovating a rental property
From obtaining construction permits to rental laws, there are plenty of guidelines homeowners will have to adhere to if they want their renovations to progress smoothly.
These regulations can vary significantly depending on the province your rental property is located in, particularly when it comes to tenancy laws and the amount of notice you need to give tenants for major renovations. Permits for construction and renovation are usually obtained from your municipality, so it's important to consult with them before you begin a new project.
Rental property renovations in BC
Here's a quick breakdown of some of the key rules landlords in B.C. should be aware of prior to carrying out rental property renovations:
Minor renovations & repairs: In B.C., the majority of renovations and repairs can be carried out without any major interruption to existing tenants. In such cases, landlords are only required to give tenants 24 hours' written notice that they will be entering the unit, specifying the date, time, and purpose for entering the property.
Here are some examples of common repairs & renovations that don't require vacancy in B.C.:
Cosmetic renovations such as repainting, replacing flooring, installing new counters or cabinetry
Plumbing repairs such as re-piping or replacing faucets/fixtures
Replacing or adding appliances
Exterior/interior door or window replacement
Renovations that require vacancy: In B.C., the general rule of thumb is that renovations require vacancy if they either make the rental unit unsafe for tenants, or result in the prolonged loss of an essential service such as water or electricity.
Before giving notice, landlords must first apply to end the tenancy for renovations or repair. A dispute resolution hearing will follow, where an arbitrator will decide whether the renovations require the tenancy to end. If the landlord's application to end the tenancy is approved, tenants will have 4 months to vacate the rental unit.
Here are some examples of common repairs & renovations that might require vacancy in B.C.:
Re-wiring an entire rental unit
Installing or replacing fire sprinklers
Seismic upgrades
Renovations that require interior walls or ceilings to be demolished
Permits & approvals: Generally speaking, any renovation or repair that's substantial enough to require vacancy will also require landlords to obtain proper permits and approvals through their local government.
Permits are grouped under categories such as building, demolition, and plumbing. Depending on the type of work, homeowners may also need to secure electrical or gas permits as well. These are generally obtained through the B.C. Safety Authority, but may be issued by local governments as well in some cases.
Other regulations: If a tenant receives a 4 month notice to end tenancy, they are entitled to receive one month's rent as compensation.
Rental property renovations in Ontario
Here's a quick breakdown of some of the key things landlords & homeowners in Ontario should be aware of before renovating their rental property.
Minor renovations & repairs: Similar to B.C., the majority of small- to medium-sized repairs and renovations in Ontario won't require landlords to evict their tenants prior to beginning. Also like B.C., landlords must only given 24 hours' written notice prior to entering the unit to carry out this work.
Renovations that require vacancy: For any large-scale renovations, landlords must apply to the Landlord & Tenant Board (LTB) for permission to evict the tenants for the purpose of demolition, repairs, and conversion. Once this process begins, an adjudicator for the LTB will rule on whether or not the eviction is warranted. This is decided on a case-by-case basis.
Once this application is approved, landlords may issue their tenants an N13 – Notice to End your Tenancy Because the Landlord Wants to Demolish the Rental Unit, Repair it or Convert it to Another Use. The termination date must be no sooner than 120 days after the notice was issued.
Permits & approvals: Any major renovation in Ontario will require you to obtain a Building Permit from your local municipality. Generally speaking, you will need a building permit for any of the following renovations or repairs:
Constructing any new building over ten square meters in area or place another structure, such as a mobile home, on your property
Making renovations or repairs or add to a building
Changing the use of a building
Excavating or construct a foundation
Constructing a seasonal building
Undertaking work regarding the installation, alteration, extension or repair of an on-site sewage system
Quick-fixes and minor upgrades likely won't require you to obtain a permit, but it's important to consult specific guidelines and double-check before getting started.
Other regulations:
Tenants who are given notice to move out for renovations or repairs can choose to move back into the rental unit once the work is complete, and the rent must be set at the same price as before the tenancy was originally terminated.
If they wish to go this route, tenants must provide the landlord with a written notice of their intention to move back in. The landlord cannot refuse to allow the tenant to move back into the rental unit so long as they provide this notice prior to moving out.
Rental property renovations in Alberta
Minor renovations & repairs: In Alberta, landlords can carry out most minor repairs without requiring tenants to vacate the unit. Before entering the unit, they must give 24 hours' written notice.
Renovations that require vacancy: For major renovations in Alberta, landlords must provide tenants with 365 days' written notice to end the tenancy. Major renovations do not include painting, replacing of floor coverings, or routine maintenance.
Permits & approvals: Permits are required in Alberta for any major renovations, including new buildings, additions, renovations, alterations, repairs, relocations, demolitions, or the change of use in an existing building.
For any substantial work done on your rental property, landlords will need to obtain a Building Permit from their local municipality. These permits grant homeowners access to expert advice, compliance inspections, and oversight of the early stages of construction.
Other regulations:
Homeowners are responsible for ensuring compliance with Alberta's safety codes, however they will be provided with guidance from their municipality once permits are obtained.
FAQ: Renovating a rental property
Do I need a license to do renovations in BC?
Yes. Generally speaking, for any major renovations, B.C. homeowners will need to obtain the required permits. Renovating without the proper permits can result in fines from your municipality, so it's crucial to go through the proper channels prior to beginning any work.
How much does it cost to renovate a house in BC?
Because there are such a wide variety of renovations landlords can carry out on their rental properties, prices vary greatly depending on the scope of the work being done. Speaking very generally, renovations can cost anywhere from $10,000 for a minor upgrade, to hundreds of thousands of dollars for major jobs that require a complete overhaul and multiple types of contractors.
Before beginning any renovation job, it's important to carefully research all the expected costs and budget accordingly.
What renovations require a permit in BC?
Most major renovations in B.C. will require homeowners to obtain a permit. This includes:
Any new construction (new buildings and/or renovations to existing buildings that create a new area)
Changing the land use of an existing commercial space
Adding a secondary suite to an existing house
Renovation projects that include moving interior walls and/or existing plumbing, electrical, or gas lines
Structural repairs
Drywall repairs to fire separations in multi-unit residential buildings
Building or altering a garage, shed, or deck
Renovating or tenant improvements for a new or existing commercial space
Is it worth it to renovate a rental property?
Ultimately, whether or not renovations are worth it depends on your goals and financial situation. It stands to reason that the more money that is invested into your rental property, the higher return you'll get in terms of both rent price and resale value, however, this long-term gain doesn't always outweigh the short-term cost implications for landlords.
We recommend that landlords closely examine all the various factors and weigh the pros and cons of renovations before beginning any new projects.
What is the meaning of property renovation?
Property renovation refers to the modification of an existing property to improve its livability and value.
What is the main purpose of renovation?
For most homeowners, renovations are a way to boost their property's short- and long-term value by improving, upgrading, or modernizing existing areas, or adding new areas.
What is the most common renovation?
Generally speaking, the most popular renovation among homeowners are kitchen upgrades due to the relatively low costs and high return on investment in terms of both boosting rental & resale value, and desirability.
Is renovating better than building?
If you already own a property, it's nearly always cheaper to renovate than to build a new home, but there are other plenty of other factors to consider as well. Homeowners who are considering either option should look closely at the costs and benefits of each before undertaking any renovations or new construction.
How much does it cost to completely renovate a house in Ontario?
First, it's worth noting that exact prices vary greatly based on your location, and fluctuating costs of goods & services. With that said, many recommend setting aside at least $100-200 per square foot for complete home renovations, up to $350/sq. ft. for more complex work.
Can tenants refuse renovations in Ontario?
In Ontario, tenants do not have an absolute right to refuse renovations or repairs initiated by the landlord. However, there are plenty of regulations in place to ensure that tenants are protected under the Residential Tenancies Act. For one, landlords will first have to apply to the LTB to gain approval for any major renovations that require eviction, and landlords will also have to provide written notice in advance of any minor repairs.
Can I claim home renovations on my taxes in Ontario?
There are a number of tax credits for renovations that eligible Ontario residents can claim on their tax return, including the Ontario Seniors' Home Safety Tax Credit and the Ontario New Housing Rebate for Substantial Renovations.
How much does it cost to renovate a house in Alberta?
As with any province, home renovations in Alberta can have vastly different costs depending on the scope of the work. Prices can range from $10,000 for more straightforward upgrades to a single room, to hundreds of thousands for major renovations or additions.
How much does a renovation cost per square foot in Alberta?
Generally, it's recommended that homeowners budget $100-200 per square foot for renovations in Alberta to cover costs of goods and work, however this can quickly increase depending on a variety of factors.
---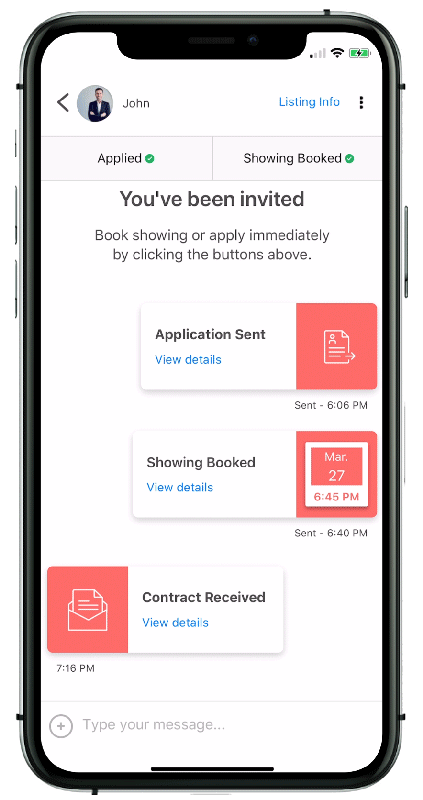 Rethink The Way You Rent
Not on liv.rent yet? Experience the ease of digital applications & contracts, verified tenants & landlords, virtual tours and more – all on one platform. Sign up for free or download the app.
Subscribe to receive the latest tenant & landlord tips and get notified about changes in the Canadian rental market.
>> Stay up-to-date on the average rent in Vancouver, Toronto and Montreal: Rent Reports.