Welcome to "Ask An Expert" where liv.rent introduces you to the folks that know the ins and outs of the Canadian rental and real estate markets.
He's an expert in creating affordable, convenient, and communal renting experiences for people in their 20s while helping landlords of four or more bedroom homes to eliminate their vacancy and turnover costs with his company.
Let's learn more about coliving and how Jonathan's company uses liv.rent to help create a seamless rental process to save time and energy:
Table of Contents
Meet Jonathan Chawla
Meet Jonathan Chawla, the Founder and CEO of Gather Coliving — a property management company for community living.
Why did you start your company?
"I think a lot of entrepreneurs got started by solving a small problem that affected them — and then find more people that want that problem solved," he said.
"Like many others, I grew up with a lonely childhood, and that has been part of why I have been motivated to create community for other people."
Today, Vancouver-based Gather Coliving provides quality, affordable living while reducing the pain points that come with setting up and sharing a home.
Renters get a furnished home, flexible leases, and roommates that are open to friendship. And, Gather Coliving's landlord clients have their vacancy costs eliminated.
What is "coliving?"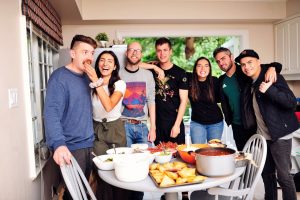 On the surface, coliving is essentially a shared house where rooms are rented out. But it's much more than that to Jonathan and to the people who live in the spaces they manage.
"For 99% of Homo sapiens' evolutionary existence on the Earth, we've lived together in communities of 20 to 30 people. These were the people we ate with, lived with, and died with. They knew us deeply, comforted us, occasionally argued with us, but they were people that we trusted, cried, and laughed with."
"Despite all of our modern advantages over our ancestors, we live fairly lonely lives."
"In the last century, we've been building real estate around the nuclear family. Part of this is influenced by the ideology of romanticism, which tells us that one person, our partner, will complete us and end all loneliness. But as everyone finds out, that is simply not true, we need a community," he said.
Jonathan says that the mission of Gather Coliving is to create real estate products that reflect our need for a tribe and make this accessible to the massive, underserved portion of the market that needs rooms for under $1000 a month.
So, it's more than just renting out individual rooms within a house, it's about meeting the need for affordable housing and creating opportunities for belonging.
Challenges & opportunities with coliving
What are the difficulties?
The people who are attracted to coliving are often single, young professionals and older students that are new to Vancouver and looking for friends. As such, they tend to stay for a year or two while finding their footing in the city before moving on. So, there is some expected turnover to manage with a coliving situation, which Gather Coliving helps with.
Jonathan says that there aren't many drawbacks to having mature adults living together. And, he's been coliving for the past seven years, so he knows the ins and outs.
Like any group or family experiences, any time you have humans involved in anything together, there are going to be disagreements. But they are rarely hard to resolve. "It's not very difficult to avoid most disagreements when everyone does their dishes and isn't loud after 10 p.m. on weekdays," he said.
"For the most part, I find it to be a richer experience living with people."
Advice for landlords to reduce vacancy costs
Landlords who have homes with four or more bedrooms should look into Gather Coliving as a way to have low-maintenance tenants that will rent their house until they are ready to sell or move in themselves.
"I've been living collectively for seven years and, and I've been doing this as a business for the last three years. We've spent years refining our systems and removing pain points" said Jonathan.
What does Gather Coliving do?
"The goals and objectives of our environment are two-fold. One — to reduce the pain points as much as possible. We offer furnished rooms, with templates for community living. No one has to rent a moving truck, set up utilities or wifi with two-year contracts, find the best apps to use to split costs like salt and pepper, and move couches up and down the stairs," said Jonathan.
"Secondly — create lasting memories," he said. "We have had Easter brunches followed by easter egg hunts, watched the sunset over the Howe Sound while skiing at Cypress, rewatched Harry Potter on a rainy evening, exchanged white elephant gifts at Christmas and enjoyed many backyard or beach fires singing Coldplay and The Beatles when a housemate brings a guitar."
Landlords can offer more than just a roof over the heads of renters. Through Gather Coliving, they can provide access to quality affordable living with new friends to build memories with.
Digitalizing rental processes
"Choosing who you live with is an important part of feeling invested in your community," said Jonathan. "While most house-sharing businesses in Vancouver don't involve the current tenants in the process, we allow the current housemates to select their new housemates from the applicants that we have vetted."
Pro tip: if a homeowner wants a hands-off management experience without having to pay 10% to a property management company, try working with Gather Coliving. They will pay the full market value rent every month and manage tenants and turnover. Currently, they have nine homes in their portfolio and have plenty of great references from their landlords.
Digitalizing legacy processes saves them time and energy. "There are some property managers that still give you a PDF to fill out…I'm blown away that that's still happening, whereas we've got Google forms, chatbots, pre-recorded video interviews, virtual 3D VR tours and so on."
liv.rent – Canada's trusted house & apartment rental website
Search apartments, condos, and homes for rent.
Verified Landlords: Rent from a trusted landlord. Look for the "ID Verified" tag to identify which landlords have been pre-screened.
Quality Rentals: Browse listings that have been checked by our team. Verified by official documents or by mail.
One-Click Applications: Fill out your Renter Resume once and apply to multiple listings in just a few clicks.
Why use liv.rent?
Today, Gather Coliving uses the liv.rent platform as a hub for all their listings. They bring their leads from Facebook Marketplace to liv.rent where their whole portfolio is easily and beautifully displayed.
What's the best liv.rent feature?
"When someone is interested, we can send them the liv.rent link for our company page and they can see every room we have, the price, virtual tours, and the move-in date."
"It can help answer a lot of questions that they have without having to do a lot of back and forth. That's one part of the automation process."
"One of the reasons I like liv.rent is that it is one of the few places that have virtual tours right in-app," said Jonathan.
liv.rent & Gather Coliving
Curious about coliving? See what listings Gather Coliving has available right now on the liv.rent platform. And landlords can learn more about getting their own professional company page today.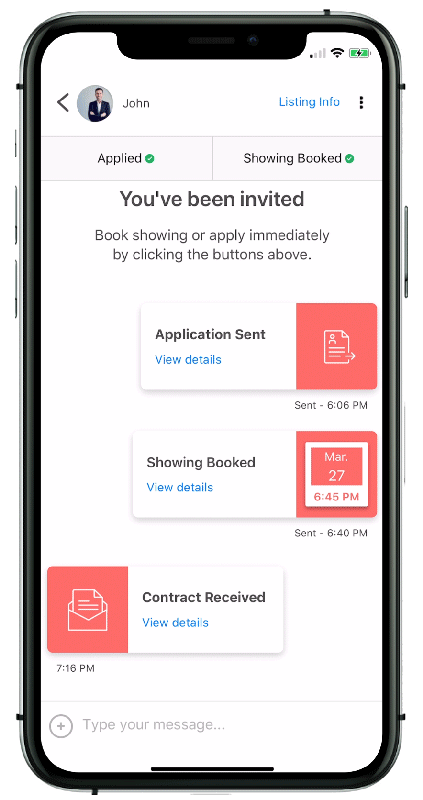 Rethink The Way You Rent
Not on liv.rent yet? Experience the ease of digital applications & contracts, verified tenants & landlords, virtual tours and more – all on one platform. Sign up for free or download the app.
Subscribe to receive the latest tenant & landlord tips and get notified about changes in the Canadian rental market.
>> Stay up-to-date on the average rent in Vancouver, Toronto and Montreal: Rent Reports.