Fall is officially here and the itch to redecorate and revamp the home is strong. While redecorating the home can get quite expensive, we're here to show you some ways where you can redecorate your home – house or apartment – without breaking the bank.
Here are 7 simple decorating ideas:
Rearrange the furniture
As simple as it sounds, re-envisioning a space can make a huge difference. In your main living room, reposition a big piece – like a sofa or book shelf, step back and reposition the other pieces in the remaining space.  This will freshen up the space and perhaps give you a new perspective!Some great tips for rearranging furniture:

Don't push furniture against walls
Create conversation areas!
Consider traffic flow
Put tables at an arm's length
Exercise your Green Thumb
Look at your favourite IG accounts or leaf through any design mag and you'll notice that house plants are having a moment. For years, plants were absent often considered dust collectors, in convenient and contrary to a clean aesthetic. No longer! They are back and add life and vibrant colour to any space. If you are unaccustomed to caring for them, consider an artificial one. Nowadays most people are hard pressed to tell the difference unless they actually touch the leaves. Place them on shelves, bar carts or hang them from the ceiling!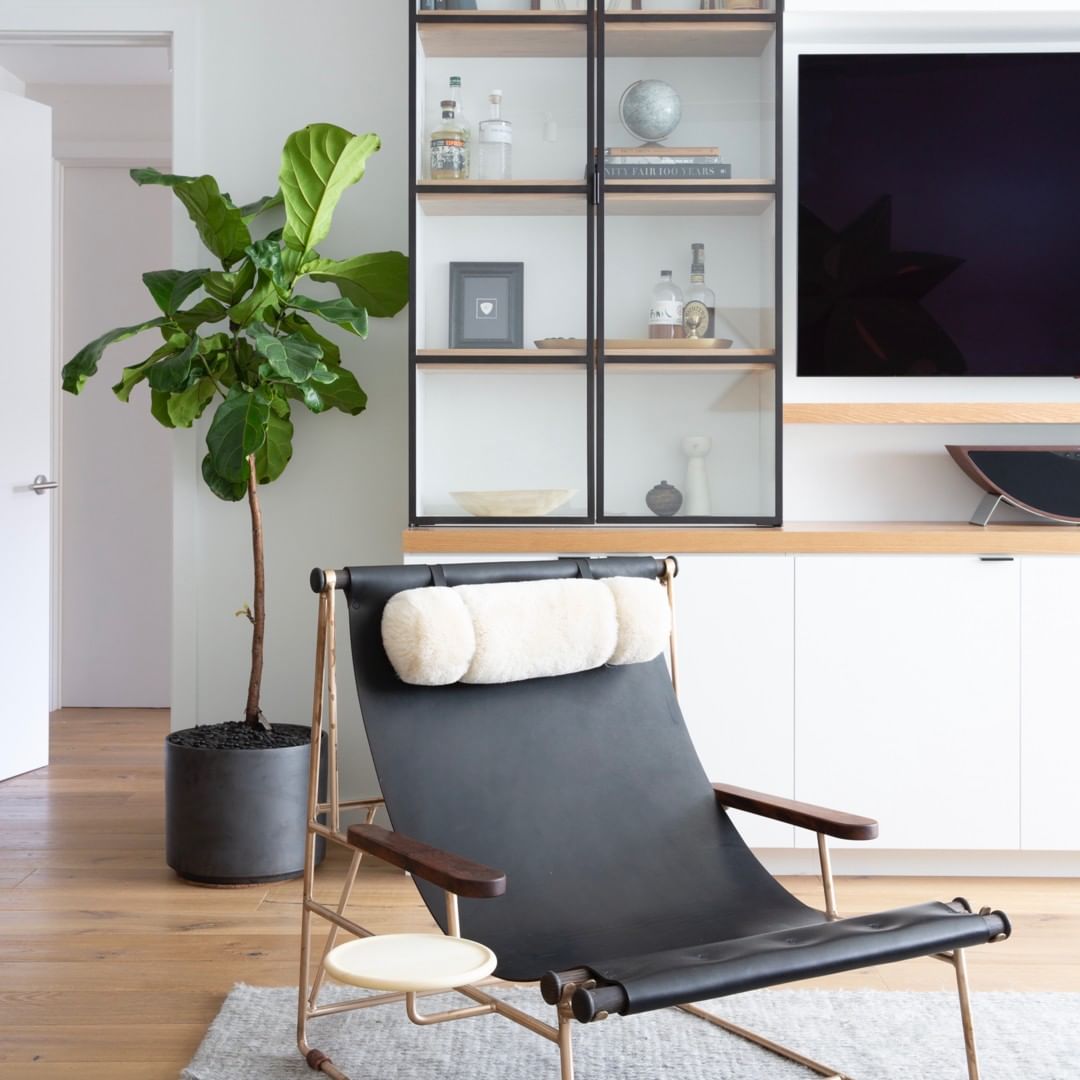 Improve lighting
There is nothing worse than a dimly lit dark space or an overly bright one, reminiscent of a drug store or interrogation room. Simply switching bulbs or adding a dimmer switch can effectively change the appearance and ambience of a space. Adding a tall floor lamp or table lamp can also improve the look of a space while improving the lighting situation.
Add texture
Add layers in the form of throws, pillows or carpets. They add texture, depth and colour to a space. Mix different textures and materials to create a warm, homey look.  Bouclé upholstery is trending for Fall 2019. It is a gorgeous, loopy wool that adds coziness to surface and space (e.g. pillows, chairs, sofas).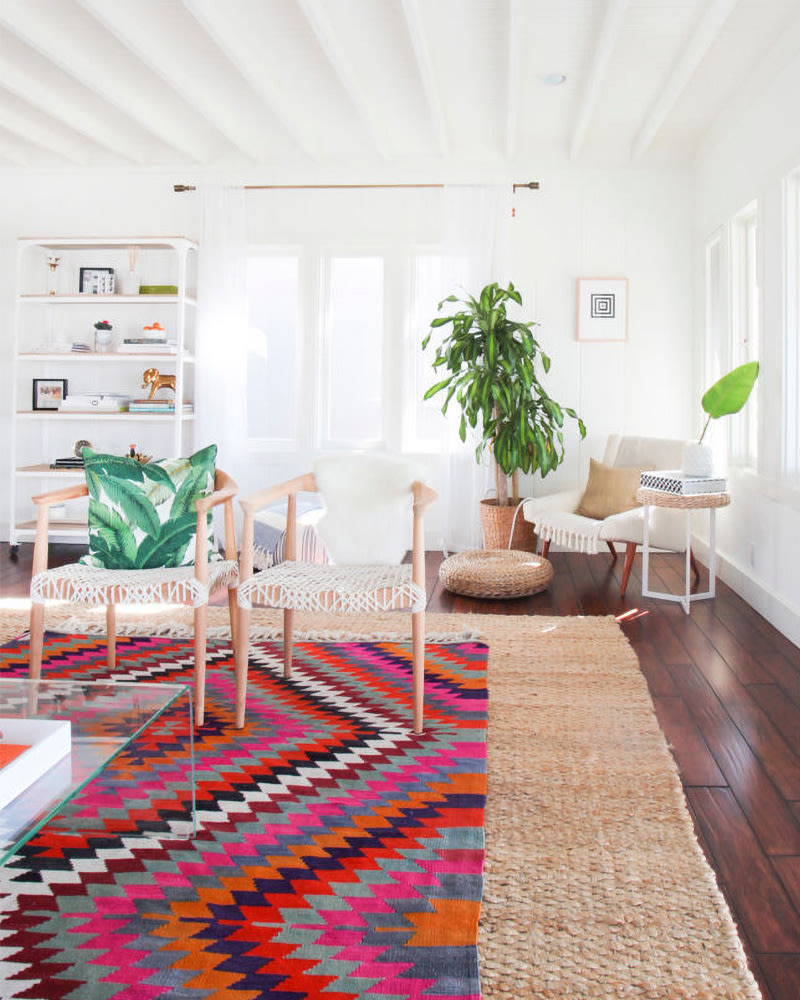 Update your walls
Art, vintage wall clocks and mirrors are affordable ways to personalize your space. Frame some of your own photos and hit the thrift shops. Look for some castaway art in these shops. Many can be spruced up by simply reframing them. Someone else's junk can indeed be your treasure.
If hanging art is too much of a commitment, we also love 'adjustable' art that simply leans against a wall or shelf. It allows you to reshuffle your collection and keeps your walls free of holes!
We love this list of 39 Easy DIY Ways To Create Art For Your Walls from Buzzfeed!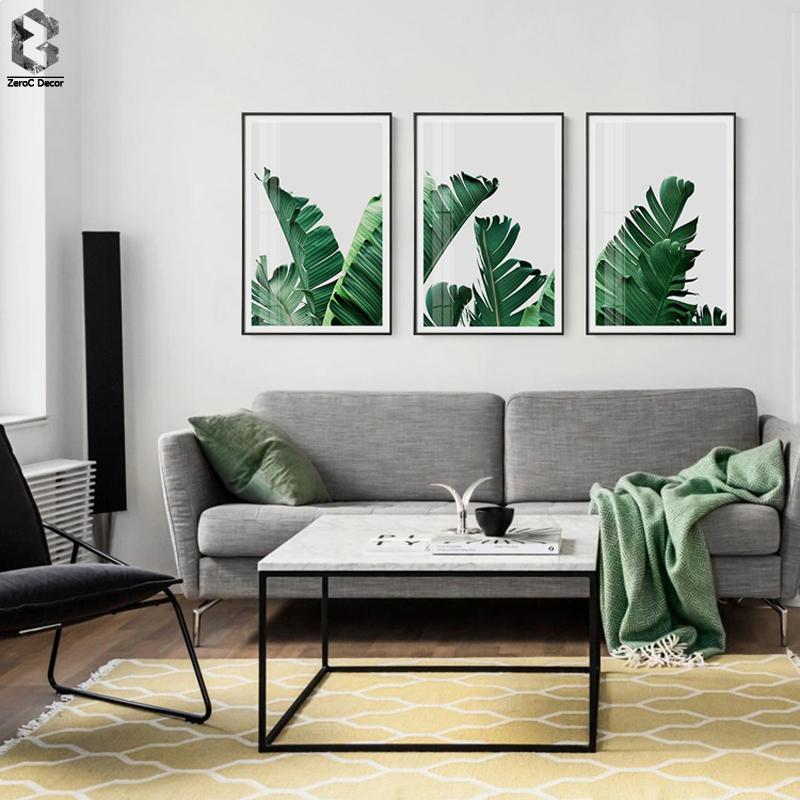 Craigslist
Yup, it is a gold mine. Search the furniture section by store names you like (CB2, Westelm etc.), styles like 'mid-century' or finishes (i.e. teak, walnut) to pull up listings for items that are available and match your taste.  Costs of course vary but there are plenty of deals and listed prices are usually negotiable.
Paint
Every place can be updated and refreshed by a simple coat of paint. Watch a few youtube tutorials before start. It isn't quite as easy as it looks! Paint can also be used to refresh other design elements. Consider painting sofa legs or a table.
Painting accent walls is a great way to liven up any space. Check out this article by Décor Aid for some colour inspiration.
A matte black or white paint can update a brick fireplace beautifully. Of course if you are in a rental, run all painting plans by your landlord. In fact, if it will enhance the space, you may be able to convince your landlord to pay for the paint and/or painters.
---
Check out some of our other posts on how to transform your home:
4 Tips for Hanging Art from Artist, Christine Breakell-Lee
From Drab to Fab: 5 Ways to Beautify your Bathroom
Less is More: Decluttering your Bathroom