Lifestyle
From Drab to Fab – 5 Ways to Beautify Your Bathroom
Some parts of renting suck – particularly the fact that you can't paint or renovate to suit your taste. However, there are other ways to personalize your space. Bathrooms are important and frequently visited rooms – OBVIOUSLY – but they are also often in need of some TLC.  Thankfully, these small spaces can be transformed quickly, easily and cost-effectively.
Here are 5 easy ways to Beautify Your Rental Bathroom
 1. Replace the Shower Curtain
As much as we love neutrals, we wholeheartedly endorse replacing a plain shower curtain with one that features a cool, punchy graphic. It livens up the space and doubles as art in a way.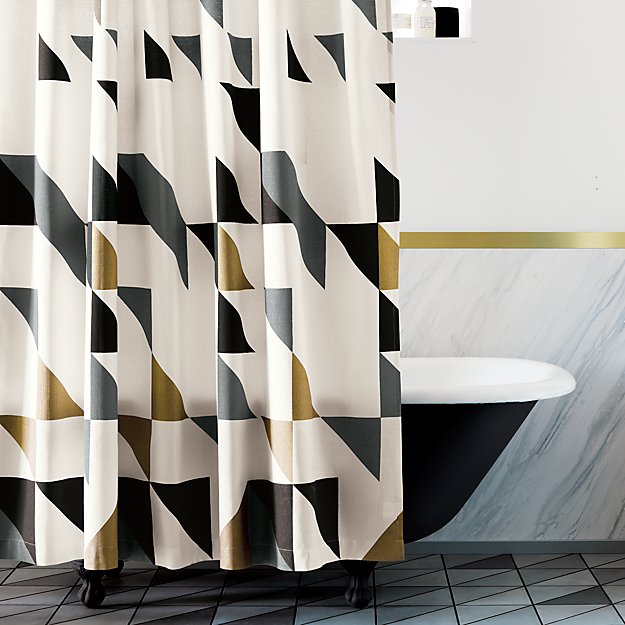 2. Buy a New Bath Mat
Chances are the bathroom floors are imperfect. There might be a cracked tile or perhaps the wood floors are heavily worn or scratched. Nothing that a well placed rug or mat can't address!  Consider a small Persian rug or kilim for added texture and interest or any new mat. We recommend one with a flatter pile as they stay tidier looking longer than shaggier varieties.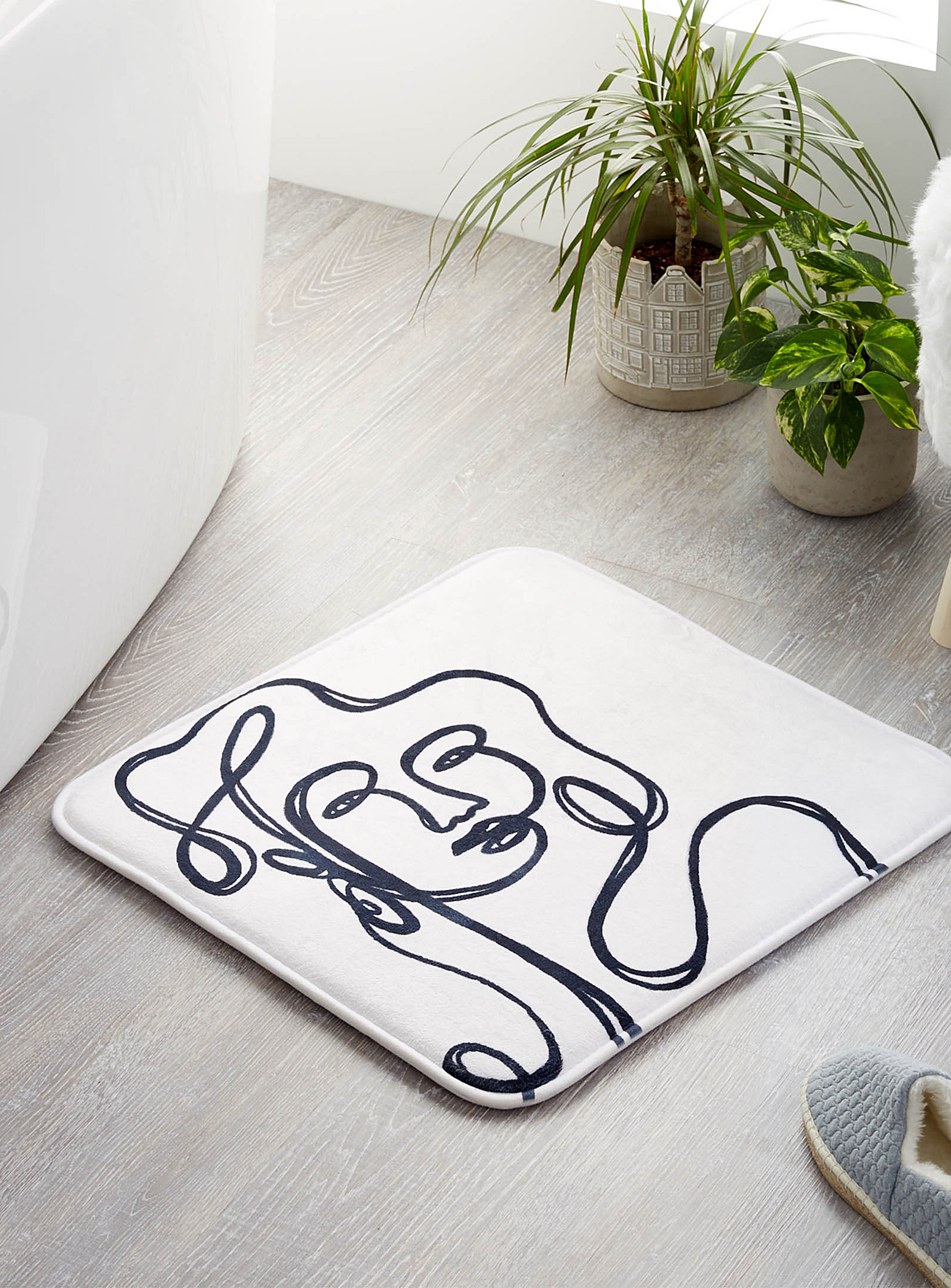 3. Consider a Decorative Ladder
Buy a bamboo ladder to rest against a wall. They are perfect for hanging towels or carefully selected magazines. If the rungs are removable dowels, then the rungs can also serve as toilet paper holders. Another option is to find a ladder that fits over the toilet tank; it doesn't impact usable floor space this way.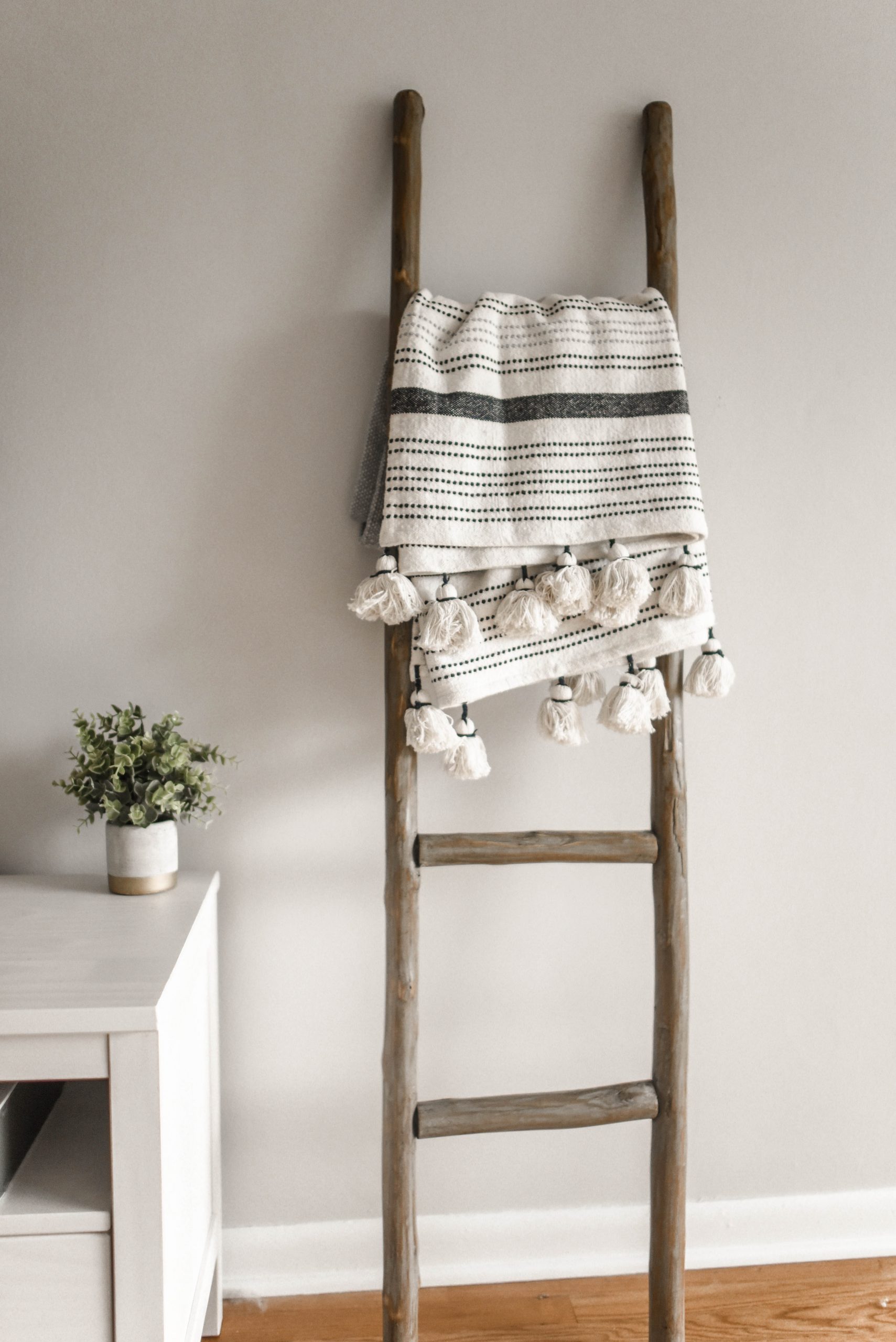 4. Replace toilet seat
There is nothing worse than a cracked seat or one that shifts as soon there's contact. Replace it!  It is a relatively easy DIY project and will immediately make your bathroom look cleaner. Watch a few youtube videos and tackle the task head-on.
5. Add some life
A succulent, cactus or other potted plant adds a touch of colour and life to a bathroom. Air plants are also an option.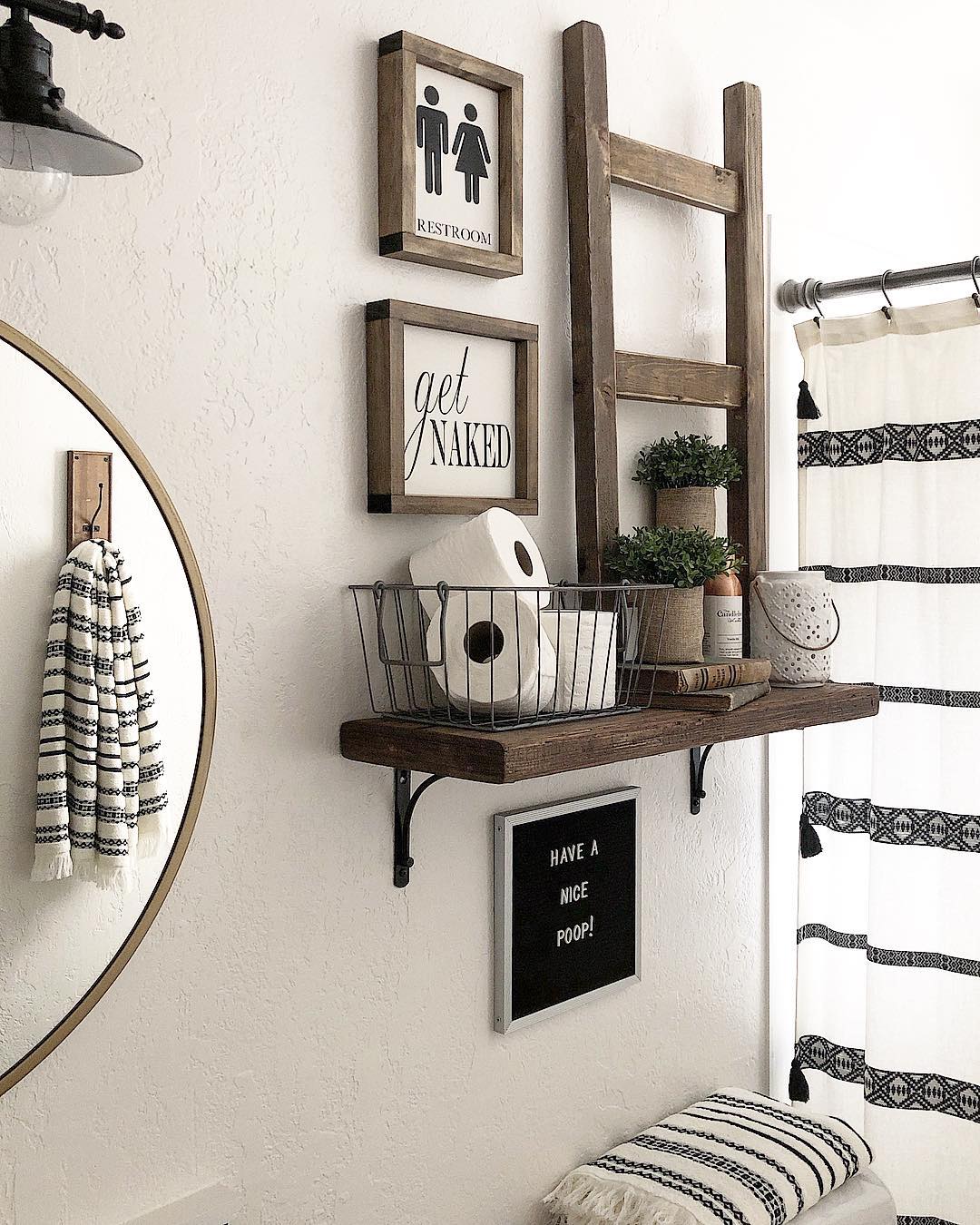 6. Accessorize and Organize
There are countless cool bathroom storage solutions for smaller items like toothbrushes, soap, etc. This year marble and terrazzo are trending heavily and can easily update your space. In addition, use baskets to contain clutter like make up, blow dryers, brushes etc. Prettier ones can be displayed on shelves (which you may want to install) or on top of toilet tank or hidden in a vanity.