What is the Empty Homes Tax?
After its first year of implementation, the Empty Homes Tax and BC Speculation and Vacancy Tax, instituted to target vacant properties, increase vacancy rates and create affordable housing, is estimated to generate $38 million dollars – $8 million more than originally projected.  Latest figures suggest, it has has been successful in its primary goal, reducing the number of vacant properties by 25% between 2017 and 2019.
In November 2020, Vancouver city hall announced an increase in the Vancouver Empty Homes Tax from the previous 1.25% for 2020 to 3% for 2021.
As a quick summary, here is an infographic outlining the details of the Vancouver Empty Homes Tax and the BC Speculation and Vacancy Tax, including 2020 updates: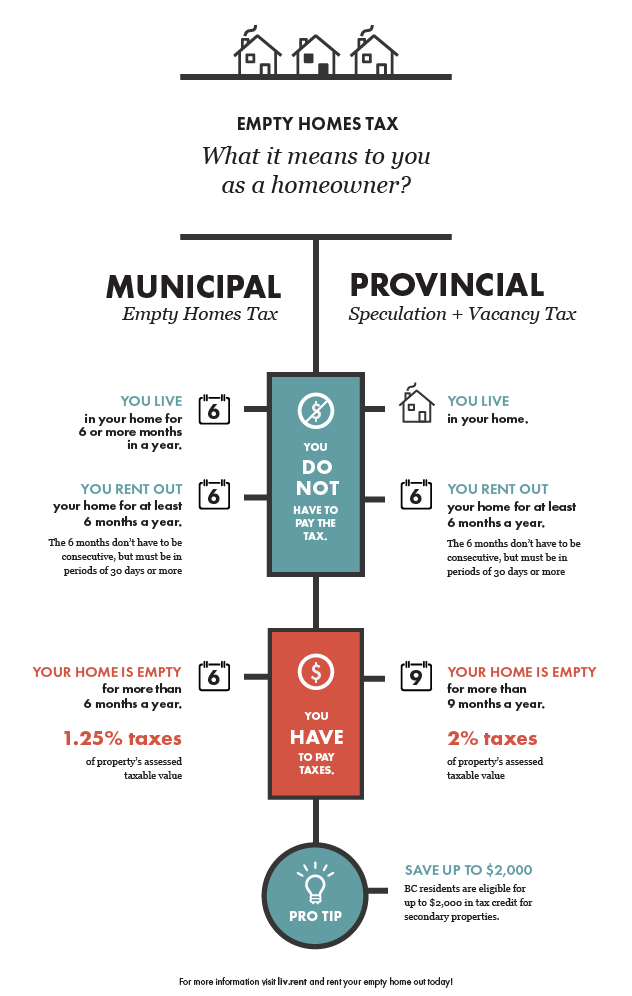 The Future Of The Empty Homes Tax
Based on data from the 2018 tax year, it was clear that many property owners chose to pay the tax opposed to renting out their property, which has led the City to consider a number of changes:
Increasing the rate in general
Increasing the rate based on years of vacancy
Increasing the difference in rates for Canadians and foreign owners
Sorting properties into different categories and taxing each category differently
Considering the current structure and the other ideas under consideration, making your investment property available to rent is the best way to avoid paying additional taxes in the current climate.
How to Rent Out Your Property
So now you face two problems: 1) finding quality tenants and 2) finding the time and resources to properly rent your place out. Luckily, the whole rental process can be conducted seamlessly from start to finish using the liv.rent app. All conversations with tenants, booking appointments, credit checks, lease agreements and financial transactions are facilitated through the platform, making renting easy for you, the landlord, as well as the tenant.
Benefits to Listing with liv.rent:
All tenants are credit checked and verified ensuring quality tenants and providing peace of mind.

Everything can be done within the app, from chatting with possible tenants and scheduling viewings to signing contracts and collecting rent payments.

Rental contracts are easily exported/downloaded/printed to be used as evidence in your tax declarations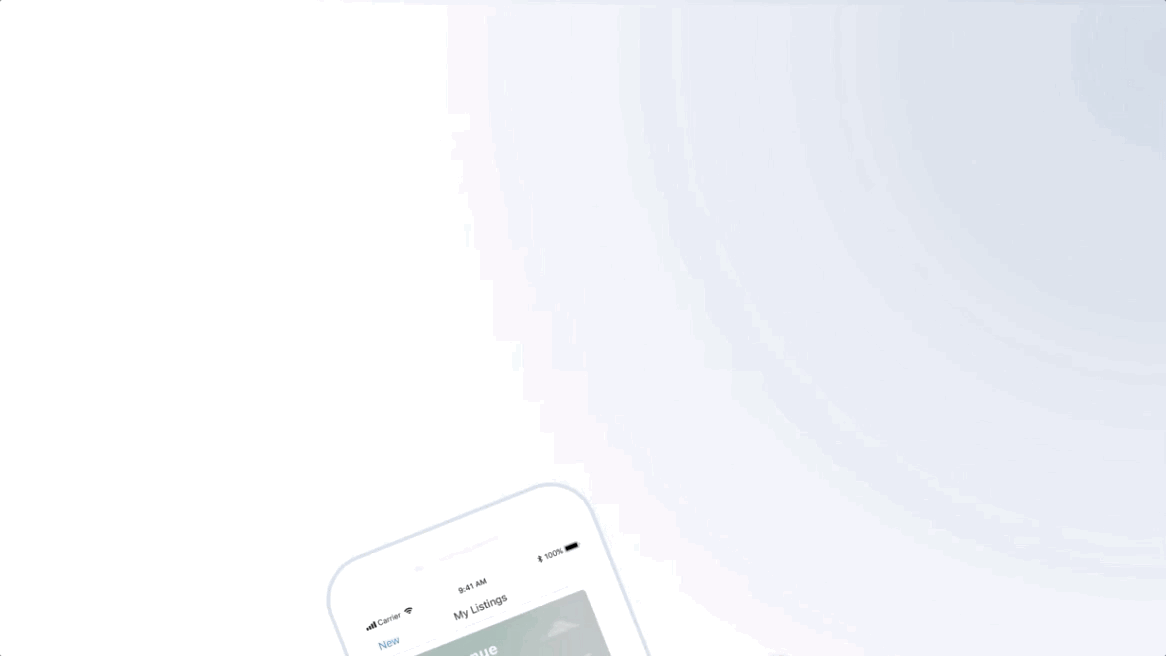 To ensure you are fully prepared for your role as a landlord, be sure to check out our First Time Landlord Checklist for a step by step guide to renting out your property.
For additional information, check out our post, In's and Out's of BC's Empty Home Tax and reference both the  BC Government's Speculation and Vacancy Tax page and the City of Vancouver's Empty Homes Tax FAQ.
Joining liv.rent as a landlord
To begin creating, managing, and sharing listings as a landlord, download the liv.rent app from the App Store or the Google Play store or sign up here from your computer.