So you've made the fortuitous decision to invest in real estate and now you want the revenue stream to begin raining down on you. But are you ready? Below we provide a list of items to help prepare you to be an effective and fair first-time landlord!
NB- We are assuming your building allows rentals so you are not breaking any strata laws in listing your place.
Here's a list a new landlord should review when buying and renting their first investment property.
.
PROPERTY READINESS
Insurance – You will want to buy Landlord's Insurance to protect you and your property. A rental property policy will have many coverages so ensure you choose the ones pertinent to your situation. Also consider Rental Income Insurance in the event there is some property damage (i.e. major structural upgrade required) that forces tenants out for a long period. This will cover your lost revenue up to a year, at market value.
Ensure all appliances are in good working order. Once a tenant moves in, organizing repairs becomes more of a hassle, coordinating times, labour etc. Best to have everything working properly from the get-go.
Make sure all electrical outlets are functional.
Have your place professionally cleaned and consider a fresh coat of paint. Newly painted walls always appeal to tenants. It makes the place feel fresh.
Photograph it in daylight. Highlight unique features like newly renovated rooms, hardwood floors or a nice patio or view. See our blog post: Picture Perfect: Tips for Photographing your Place in the Best Light. The more photos you include in your listing, the better.
.
SELECTING A TENANT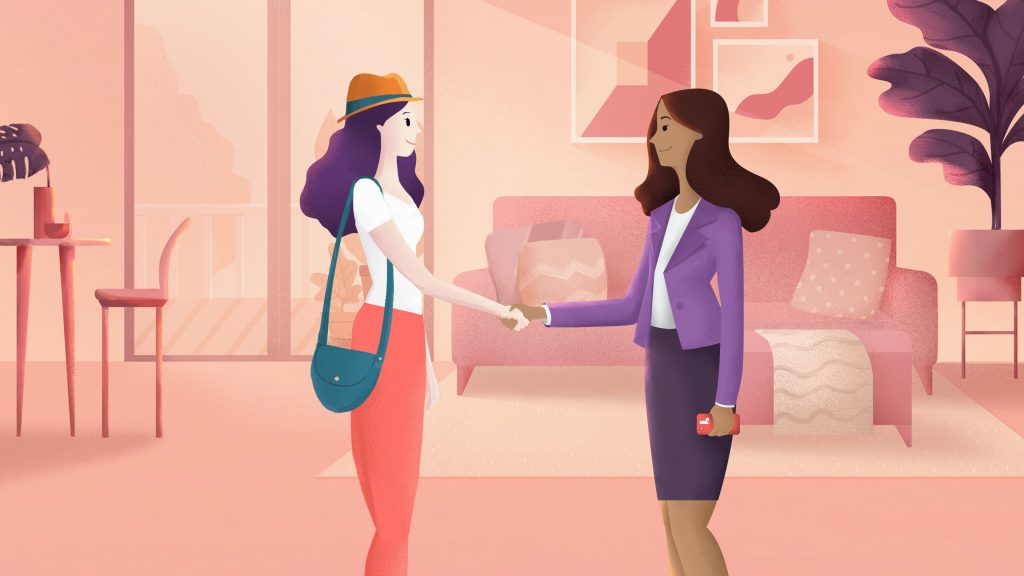 Call their references prioritizing previous landlords over employers or friends. You can ask them to provide proof of employment or pay stubs though you cannot keep this information.
If you collect a security deposit, this establishes a tenancy, even if there is no written tenancy agreement and if the tenant never moves in.
Tenancy Agreement/Lease – Once you've selected a tenant, draft a lease agreement for the both of you to review and sign. Landlords need to provide a printed copy to tenant within 21 days of entering into the agreement.

This is a binding legal document that should be

drafted and read carefully.

Make sure you've clearly set expectations for fees, penalties and restrictions including pets, breaking the lease, maximum occupants and subletting. To ensure the lease terms you've outlined are within your rights and obligations as landlord, refer to the

BC Residential Tenancy Act.

 Additional information is on tenancy agreements can be found

here

too.

Outline forms of payment. The lease or tenancy agreement can specify the forms in which rent can be paid – cash, cheque, e-transfer etc. You can request post-dated cheques for the duration of the lease term but if the lease is broken, remaining cheques must be returned to the tenant.
Collect post-dated rent cheques and half a month's rent (maximum) as a security deposit and/or half a month's rent (maximum) pet damage deposit. This cheque collection can be eliminated if you are using the Liv rental app which facilitates credit card payments.
Utilities.

Make

utility payment obligations very clear

. Depending on whether they are metered or unmetered,  let the tenant know how they will be calculated.  Remind the chosen tenant to begin booking appointments with utility companies, and cable and internet providers prior to their move-in date.
.
MOVE IN DAY
Just like renting a car, conduct a walk-through of your property with the new tenant. This can happen on Move day or at another pre-arranged time prior to occupation. Review the condition of all the appliances and entire space and record the state of your place in a Condition Inspection Report.
Collect emergency contact information for the tenant.
Encourage your tenants to purchase a Tenant Insurance Policy. A tenant insurance policy not only protects the renter's personal property but also includes personal liability coverage.  This is not mandatory but highly recommended.
Hand over the keys and welcome them warmly. The better your relationship, the more likely the tenant is to take care of your place.
The whole process from start to finish can be conducted seamlessly using liv.rent. All conversations with tenants, booking appointments, credit checks, lease agreements and financial transactions are facilitated through the app, making renting easy for you, the landlord, as well as the tenant.
---
To sign up as a landlord, download the liv.rent app from the App store or the Google Play store…and explore the power and features in the palm of your hand!