Welcome to "Ask An Expert" where liv.rent introduces you to the folks that know the ins and outs of the Canadian rental and real estate markets.
In this "Ask An Expert," we're talking to Duuo's Partner Success Specialist. Duuo is an insurance distributor that's backed by The Co-operators, and Katie Garland knows first hand about the concerns landlords and renters have about tenant insurance.
She spoke with liv.rent to help demystify insurance and how Duuo's automated online services can streamline your business or move-in process.
Let's learn more about tenant insurance now and see why both landlords and tenants should keep it at the top of their move-in checklist:
Table of Contents
What is tenant insurance?
We'll break down the three key features of tenant insurance: personal liability, additional living expenses, and contents coverage.
Personal liability
Personal liability provides coverage in the event that your negligence causes damage to someone or someone's stuff.
"So if someone comes into your apartment, trips over a loose power cord, falls, and then decides to sue you for their medical bills or loss of income as a result of their injury, then the personal liability section of your policy is designed to cover you," Katie said.
Additional living expenses
"If your home, because of an insured loss or a covered claim, becomes uninhabitable, then the additional living expenses portion of your policy is meant to cover the cost of alternate accommodations," said Katie.

"It also covers a portion of the costs for food and other items to help get you by until you can go back to your residence."
For example, say your upstairs neighbour floods their apartment, and subsequently yours and you need to stay at a hotel or Airbnb while your suite undergoes emergency repairs. Additional living expenses can help cover those costs.
Contents coverage
And then finally, there's contents coverage, and Katie said that "this element of the policy is designed to cover your personal belongings within your residence or while they're away from your home in storage."
Basically, if your stuff gets damaged, stolen, or misplaced, then this part of your policy is designed to help you replace the items.
"One thing I always like to remind people is to make sure that you have adequate coverage for your contents," she said.
Why tenant insurance matters
Why do renters need it? Doesn't a landlord's insurance cover them?
Tenant Insurance is designed to protect a renter and their stuff. Landlords have their own insurance, but if a renter is responsible for any damage caused to the unit, then a landlord's insurance company could turn to the tenant to cover the costs.
"A lot of people think that situations like theft, a kitchen fire, or water damage will never happen to them. It's something we hear about with other people, but it's hard to imagine in our own lives."
"It's better to have it in place and it's just another thing to check off the checklist when you're moving into a new space," said Katie.
"It doesn't take very long to sign up for coverage, so it's something that can be done really quickly and easily," Katie said.
Tenant insurance tips for renters
What's a big misconception about insurance?
Katie said that one of the largest misconceptions is when people neglect to get insurance because they feel like they don't own many things or their belongings aren't of much value. So, if you're wondering if you need tenant insurance, then it's time for you to take stock of things.
"People always say, 'well, I don't have that much stuff so I don't need $25,000 worth of coverage,' but if you truly sat in your apartment and looked around at everything you have, and if you had to purchase everything again — It would add up very quickly."
Even the small things like your toiletries, kitchen staples, and clothing can be expensive to replace. Having coverage for that is helpful because you don't want to spend money to replace things you already had.
What's a quick tip about insurance you wish renters knew?
"I think just finding the coverage that works for you is really important," said Katie.
"I know with Duuo, we're very flexible with our coverages, so you can kind of make it fit to what you need. We understand that tenant insurance can be tricky, so people like me are always available to help answer any questions you might have about your coverage," she said.
She also points out that you know yourself and you can trust yourself, but there's something else to consider if you're on the fence about insurance.
"You know what you're doing, but can you also trust your neighbours to be 100% careful all the time? You never know what's going to happen."
So even if you're a responsible tenant, if your neighbour causes a fire or flood due to their negligence, it will adversely affect you. So, having tenants insurance is a proactive approach that can offer a lot of peace of mind.
"I know I'll be safe. I know I'll be cautious, but I'm also gonna be able to take care of myself should something happen," is the mindset Katie thinks is important to have.
liv.rent – Canada's trusted house & apartment rental website
Search apartments, condos, and homes for rent.
Verified Landlords: Rent from a trusted landlord. Look for the "ID Verified" tag to identify which landlords have been pre-screened.
Quality Rentals: Browse listings that have been checked by our team. Verified by official documents or by mail.
One-Click Applications: Fill out your Renter Resume once and apply to multiple listings in just a few clicks.


Tenant insurance tips for landlords
Why should landlords ask tenants to get insurance?
"Bottom line, it's about safety and you want to protect your tenants. You're doing everything you can to protect the home that they're living in, but you also want them to be able to protect themselves if something ever happened."
"Tenant insurance adds that extra layer of trust and protection between the tenant and the landlord. Just knowing that a landlord is looking out for their tenant's best interest and in return, the tenant should do the same," said Katie.
She said that one of the biggest reasons why landlords are keen to partner with Duuo is because they make it easy to get their tenants covered. Through their partnership program, they offer easy tools that help landlords track coverage while offering special rates to the tenants of their partner buildings.
No property manager or landlord wants to see their tenants end up in a difficult situation. They may even have to move out due to the financial burden of losing their home.
What's Duuo insurance?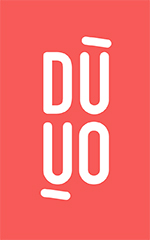 What makes Duuo different?
Now that you might have a better understanding of tenant insurance and its importance, why go with Duuo?
"We are online and on-demand, which means tenants can purchase coverage in just a few minutes without having to speak to a broker," said Katie.
"We offer month-to-month policies without service or cancellation fees, so you don't really feel locked in and you have the ability to adapt to the changing world," she said.
Duuo's flexibility makes them a good choice for renters who are on the move because it's easy to cancel your old policy and start your new one in your next home. They also have additional information about tenant insurance available on their blog.
liv.rent & Duuo
How do liv.rent and Duuo use digitalization to improve the lives of renters and landlords?
"I think there's a lot of things in this world that are stressful," said Katie, "I know that moving and getting a place can be taxing, but I think with what liv.rent is doing and what Duuo is doing — it takes away that stress."
By having a digital-first approach to insurance and renting, liv.rent and Duuo are helping landlords and tenants to save time, save energy.
---
Landlords and tenants can reach Duuo now to learn about their personalized onboarding programs for landlords that provide tenants with specific coverage that they need.
With preferred partner rates, tenants will appreciate you looking out for them and getting them a better deal.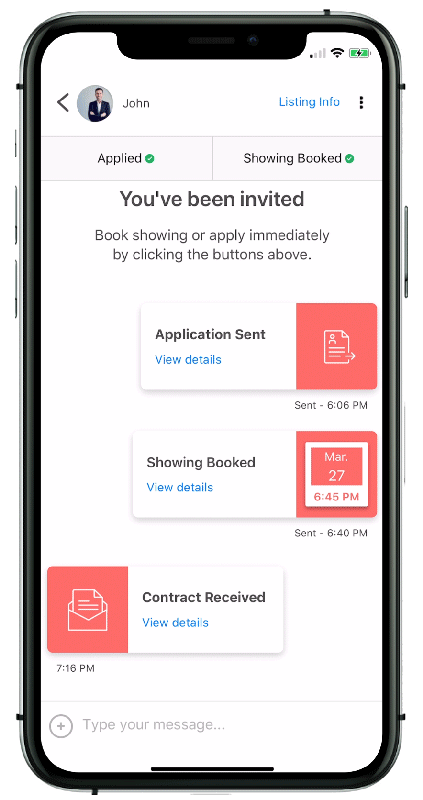 Rethink The Way You Rent
Not on liv.rent yet? Experience the ease of digital applications & contracts, verified tenants & landlords, virtual tours and more – all on one platform. Sign up for free or download the app.
Subscribe to receive the latest tenant & landlord tips and get notified about changes in the Canadian rental market.
>> Stay up-to-date on the average rent in Vancouver, Toronto and Montreal: Rent Reports